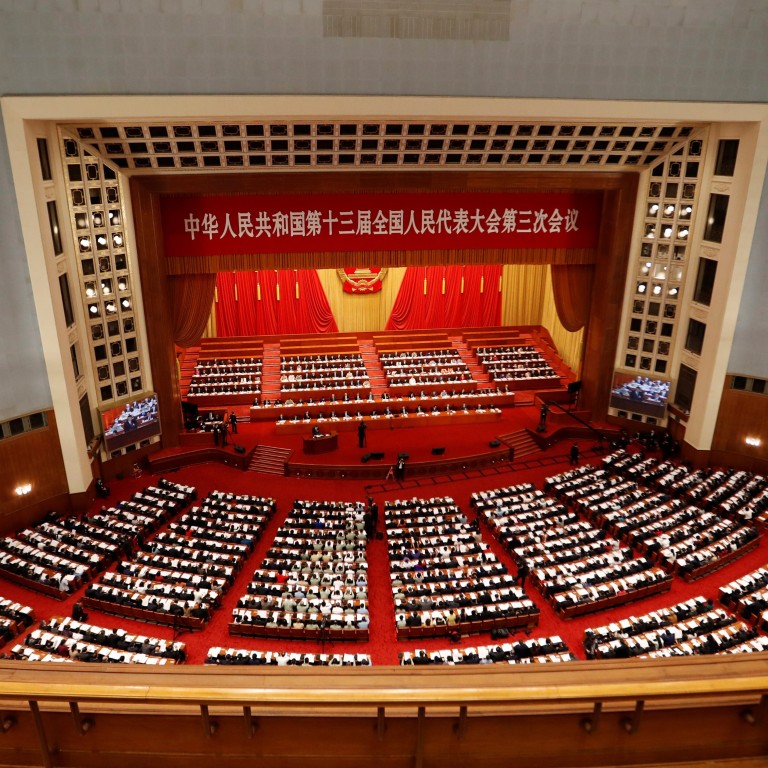 Coronavirus: China unveils US$500 billion fiscal stimulus, but refrains from going all-in
China will increase its budget fiscal deficit to a record 3.6 per cent of gross domestic product this year, up from 2.8 per cent in 2019
Beijing will also issue special treasury bonds for the first time since 2007 and increase the local government bond quota as it fights the pandemic
The Chinese government has unveiled a fiscal stimulus package of nearly 3.6 trillion yuan (US$506 billion), as Beijing tries to offset the economic shock caused by the coronavirus pandemic and prepare for an "unpredictable" path ahead.
Premier Li Keqiang announced details of the plan in his work report at the National People's Congress on Friday, including an increase of the budget fiscal deficit to a record high of 3.6 per cent of gross domestic product (GDP), up from 2.8 per cent last year.
It is the first time the ratio has exceeded 3 per cent – a red line for decades – and will add an extra 1 trillion yuan to the budget to bolster the economy after it was lashed by the pandemic.
Beijing will also issue 1 trillion yuan of special treasury bonds for the first time since 2007, though these will not be included in the central government budget and therefore the deficit ratio. The local government special bond quota, another source of infrastructure funding, has been boosted by 1.6 trillion yuan to 3.75 trillion yuan for 2020.
While the sum total of new spending and tax cuts is large, it fell short of expectations, reflecting Beijing's concerns about overspending and
worries about debt
, analysts said.
"The incremental amount [of fiscal stimulus] is small," said Larry Hu, chief China economist of Macquarie Capital. "Traditionally,
China's stimulus
is not released at one go, but step by step … A bigger stimulus will only be seen when numbers are bad enough."
The aggregate size of China's total budget fiscal deficit, which includes the government budget deficit and off-budget debts, was about 8.3 per cent of GDP, above last year's figure of 5.6 per cent, said Hu, adding market expectations were for a "more proactive fiscal policy".
The aggregate size of the nation's total budget fiscal deficit – including the central government budget, government fund revenues and state-owned firms – was about 8.3 per cent of GDP, above last year's figure of 5.6 per cent, said Hu, adding market expectations were for a "more proactive fiscal policy".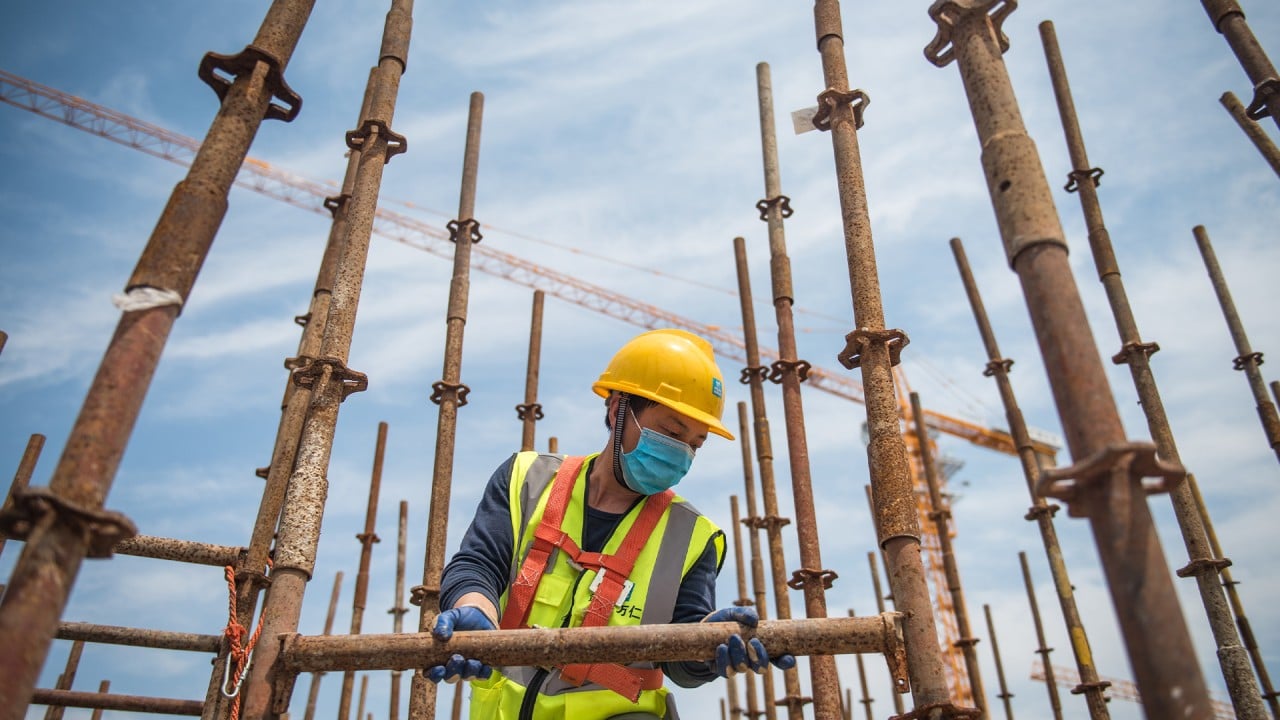 05:02
Coronavirus backlash further fraying China's ties to global economy
Coronavirus backlash further fraying China's ties to global economy
China's fiscal stimulus this year is much smaller than that of the United States, which has already approved about US$3 trillion in new spending, and is considering another recovery package of roughly the same size.
It also falls well short of the 4 trillion yuan (US$572 billion) Beijing spent during the global financial crisis in 2007-2008. Zhang Ming, a researcher with the Chinese Academy of Social Sciences, said recently the government had learned a lesson from that massive stimulus, which led to a mountain of debt and wasteful spending.
China's economy contracted 6.8 per cent in the first quarter, following widespread lockdowns and transport curbs to contain the coronavirus pandemic.
Though there are signs of
partial recovery in data from April
, exports are under threat due to lockdowns established by major international trading partners and rising protectionist sentiment around the globe.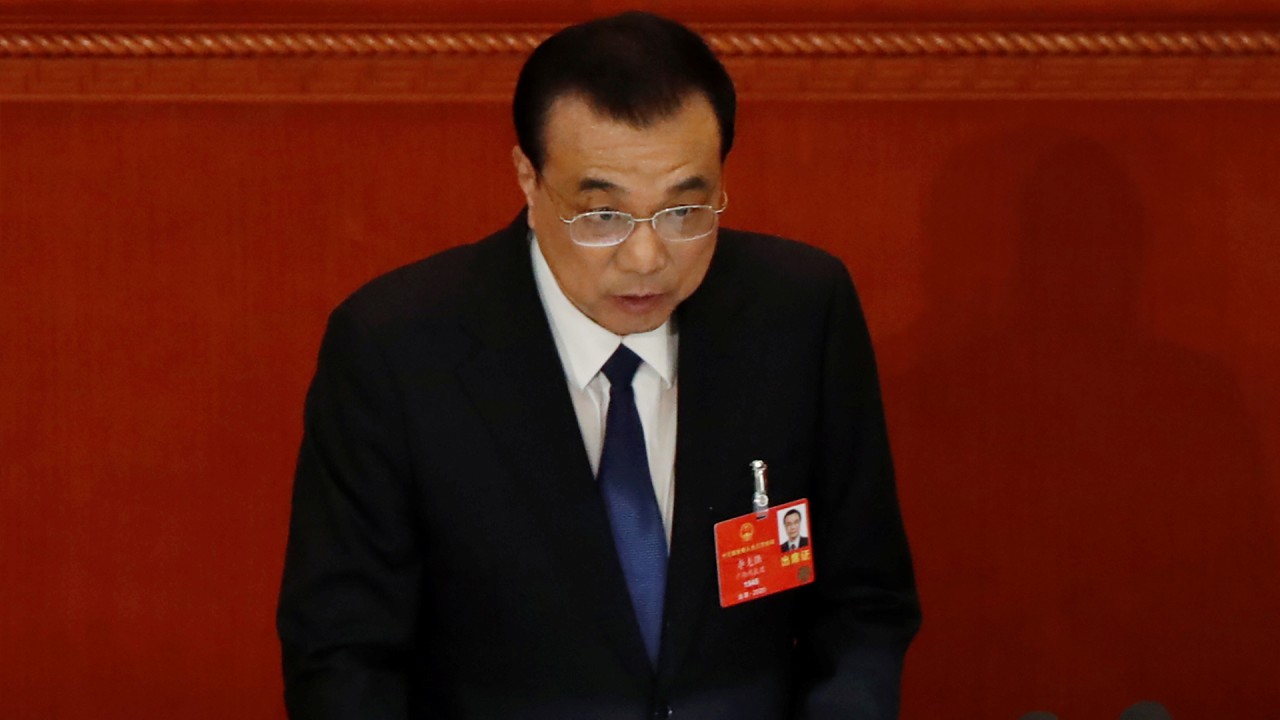 00:42
Two Sessions 2020: China sets no growth target for the first time
Two Sessions 2020: China sets no growth target for the first time
Friday's announcement showed the government was willing to tolerate lower growth in 2020 by
omitting a GDP growth target
for the first time.
The Ministry of Finance is expected to take a leading role in economic rescue efforts, while the People's Bank of China has been ordered to boost money supply and aggregate financing.
Speaking at a televised briefing on Friday morning, Finance Minister Liu Kun said the increased fiscal spending will primarily be used to tackle the effects of the pandemic, guarantee livelihoods and ensure local governments can function.
Sun Guojun, a government researcher involved in drafting the work report, told a press conference in Beijing that the additional funding budgeted by the central government would be quickly funnelled to local authorities.
Of the 1 trillion yuan raised by special treasury bonds, 300 billion yuan will be used directly by local governments for Covid-19 prevention, while the rest will be transferred to local governments to support their operations.
The central government will cut non-essential spending by 50 per cent this year, while increasing payments to local authorities by 12.8 per cent to 8.4 trillion yuan, according to Li's work report.
The government will also implement additional business tax cuts and fee reductions worth 500 billion yuan this year, which will bring the impact this year from government tax breaks over the past two years to 2.5 trillion yuan, up from 2.3 trillion yuan last year.
The government also said expenditure on investment projects will rise by 22.4 billion yuan for 2020 to 600 billion yuan.
Louis Kuijs, head of Asian research at Oxford Economics, said the rise in the nation's overall fiscal deficit target was significant, and could allow growth of 4 per cent in the second half of this year.
"The low growth ambitions for this year reflect the fact that a big stimulus package remains unpopular in Beijing amid concerns about excessive leverage and financial instability," he wrote in a note.
Ding Shuang, chief Greater China economist at Standard Chartered Bank, predicted government expenditure could rise further if the external environment deteriorates.
"[The government] still has some reserve tools, including the fiscal stabilisation and carry-over fund, which was equivalent to 1.5 per cent of GDP last year, as well as the ability to issue a larger amount of special treasury bonds, if necessary," he said.
This article appeared in the South China Morning Post print edition as: Beijing unveils stimulus package worth 3.6tr yuan