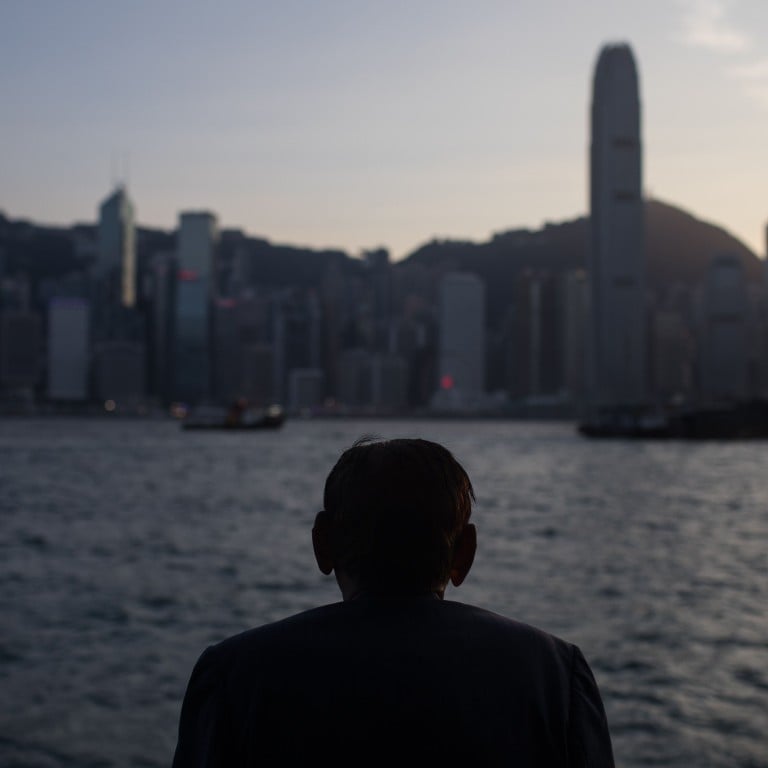 Hong Kong national security law: city awaits Trump's response, casting shadow over long-term economic status
China's move to further absorb Hong Kong will have small direct economic effect, but will damage city's status as an international hub in long term, analysts say
Chill viewed as a continuation of a tough period for foreign business, setting up a 'gradual diminution of Hong Kong as an economic centre for south China'
Economists, diplomats and business figures were scrambling on Thursday to quantify the effect of Washington's decision to deem Hong Kong "
no longer autonomous
" from China, with many gaming out the "nuclear option", in which the United States revokes the city's special trading status.
Former White House officials said that the most likely immediate scenario is that US President Donald Trump approves a "variety" of sanctions, potentially on both Chinese and Hong Kong officials, by the end of the week in response to China's national security law for Hong Kong.
However, "the nuclear option is certainly on the table", said a former senior Trump administration official, which would see Hong Kong's status as a region apart from the rest of China removed at a later date, leaving the city vulnerable to trade war tariffs, technological export controls, visa and travel restrictions and greater financial sector scrutiny.
"Coming out and decertifying Hong Kong's autonomy is not the hard decision," said Evan Medeiros, who served as former president Barack Obama's top adviser on the Asia-Pacific and who confirmed that he would have done the same. "The hard work comes now, which is how you implement it."
Should Trump go gung-ho on China, there would be no direct change to
Hong Kong's international status
. It would remain a member of the World Trade Organisation (WTO) and the Asia-Pacific Economic Cooperation group. The direct economic impact would be sharp, but short-term, analysts said.
But in the long run it will be a huge blow to Hong Kong's image as an international commercial centre – even as a gateway to China.
"I guess the significance of Hong Kong is eroding and when I go to see the members in Shenzhen and Guangzhou and listen to discussion about the Greater Bay Area, it is pretty much one story, as if Hong Kong is insignificant," said Joerg Wuttke, president of the European Union Chamber of Commerce for China in Beijing.
"Hong Kong cannot be replicated, the unique density of professionals, the transparency of the system, the rule of law, the kind of debate possibilities, the openness. They're definitely important for developing business in China, for many of us it's being challenged right now," Wuttke said.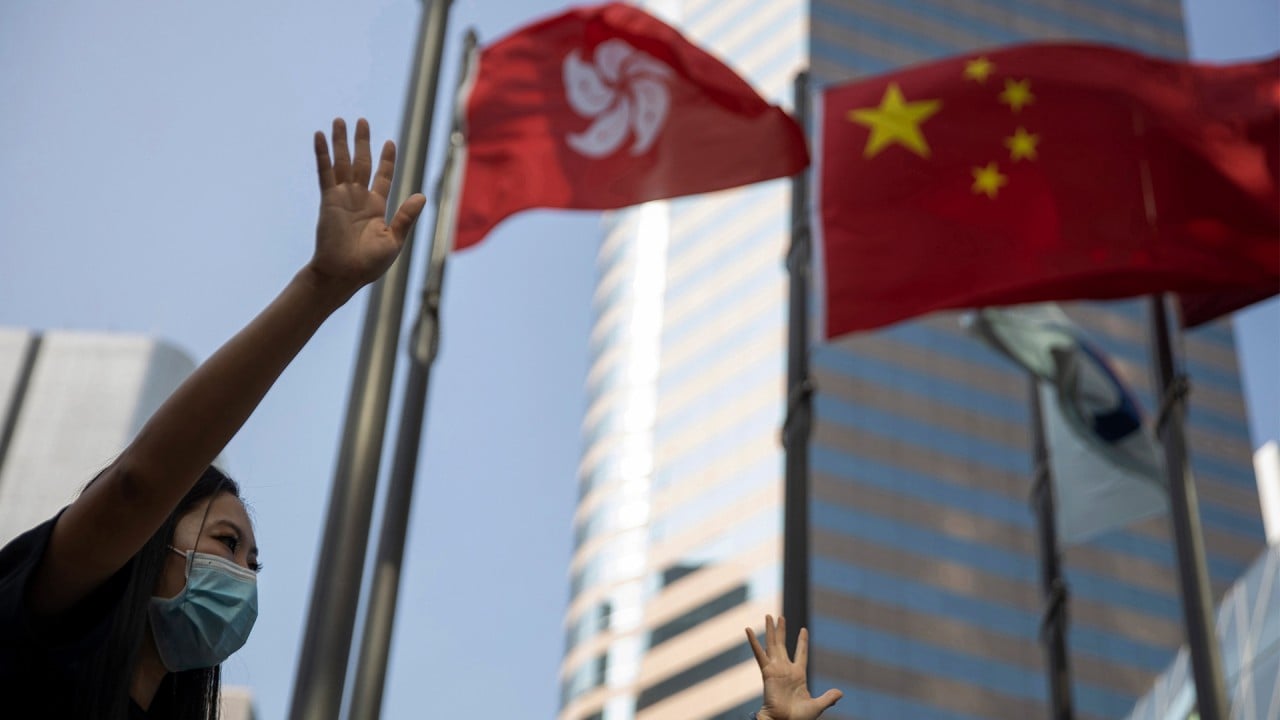 01:56
Hong Kong is no longer autonomous from China, US determines
Hong Kong is no longer autonomous from China, US determines
One international consular official in the city said that had they been aware of how disruptive the past few years would have been for business, they would have bypassed Hong Kong and opened a consulate branch in Guangzhou instead. "In this regard, the national security law and the US response will be a continuation of what has been going on since last year," he said.
A consultant who advised Facebook on finding a data centre site in Asia in 2018 said that at the time Hong Kong ticked all the right boxes in technical terms, but the tech giant was worried about how the data centre would be regulated in the future, so the company chose Singapore instead.
"That's emblematic of what's happening to me. You're not going to see immediate flight capital, you're just not going to see a lot of new investments and you're going to see the gradual diminution of Hong Kong as an economic centre for south China," said the source, who did not want to be named due to the sensitive nature of the situation.
Many are shocked by the speed with which the situation has deteriorated, but are also resigned to it worsening further still, as the wider US-China relationship continues to sink to unforeseen lows.
The American Chamber of Commerce in Hong Kong said in a statement the law "may jeopardise future prospects for international business, particularly if a long list of details is not spelled out and clarified". However, the chamber declined to comment on the fallout of a potential US response.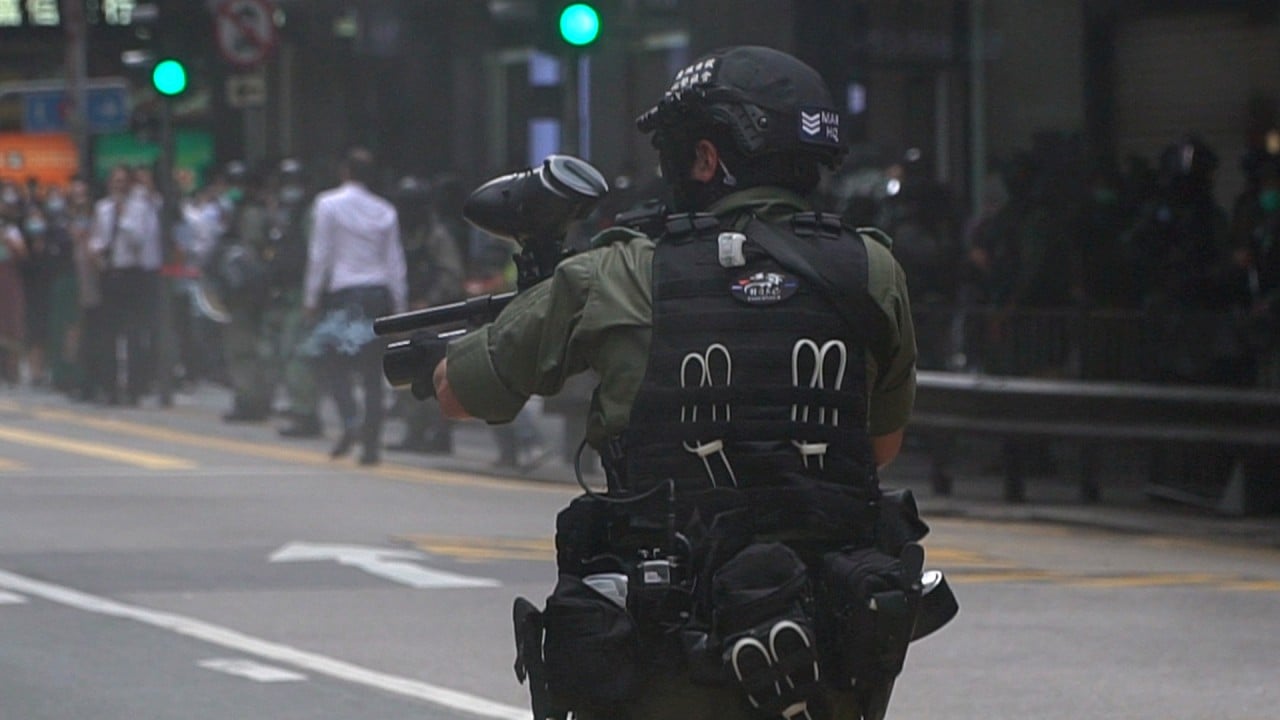 03:06
Hong Kong police fire pepper rounds at protesters opposing national anthem law
Hong Kong police fire pepper rounds at protesters opposing national anthem law
"Trump is not interested in anything but himself and [compared] to slaughtering the Trans-Pacific Partnership, to dismantling the WTO or pulling out of the [World Health Organisation], actually changing the state of Hong Kong is a small piece for him. It's another tool in the box and he will use it if deemed necessary," said Wuttke, from the European Union Chamber.
If the city's
special trade status
is revoked, Hong Kong would lose access to sensitive American technology components, though it has little large-scale, hi-tech manufacturing.
It would be subject to trade war tariffs, but most of the goods shipped through Hong Kong are made elsewhere anyway, several trade experts said. As an independent member of the WTO, Hong Kong could bring a legal case at the Geneva-based body if Washington decides further direct tariffs are necessary.
"Hong Kong's WTO membership is decided by the WTO members collectively, not one member such as the US. Thus, if the US were to revoke its separate status and treat it as part of China, the US would be violating its own WTO obligations and Hong Kong could sue the US at the WTO – not that it would help, of course," said Henry Gao, a trade professor at the Singapore Management University.
Furthermore, Hong Kong's direct trade with the US is relatively small, exporting just US$431 million in goods to America in March, according to US Census data, and importing US$2.4 billion in return.
"Ninety-nine per cent of Hong Kong exports to the US are re-exports from a third economy – mostly China – and are already taxed in the US on the basis of origin, not as Hong Kong goods," wrote Deutsche Bank analyst Michael Spencer in a note.
"So, Hong Kong's exports to the US were as impacted by US tariffs on China as China's exports were. Raising the tariff rate on the last 1 per cent of exports will have virtually no impact on Hong Kong's economy."
Spencer added that the implications would be "potentially more far-reaching" than trade and finance, with many others pointing to the huge symbolism the move would hold.
This article appeared in the South China Morning Post print edition as: City braces for Trump move