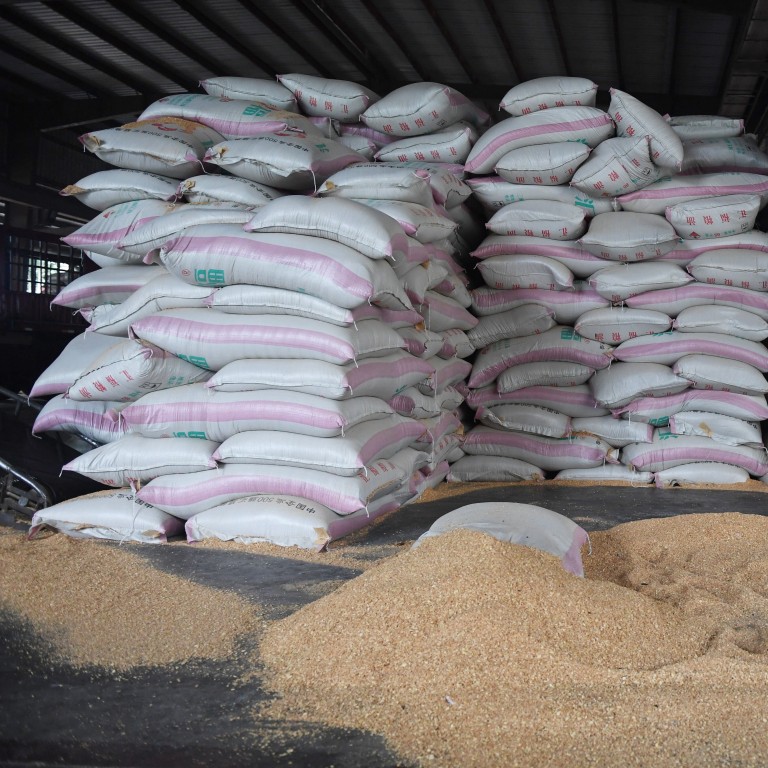 Hong Kong row unlikely to kill US-China trade deal, Beijing advisers say, but traders fret over superpower rivalry
Despite rising tensions over Hong Kong's national security law, China is not minded to walk away from the phase one trade deal, analysts say
Market watchers confused by reports that Beijing ordered embargo on state purchases of US soybeans, even as Chinese traders hoover up Brazilian alternatives
Beijing does not yet have "sufficient reasons" to scrap the phase one trade deal with Washington, even as superpower tensions rise over US threats to impose sanctions related to China's plan to impose a national security law in Hong Kong, analysts said.
Government adviser Huo Jianguo said it was unlikely Beijing had told domestic importers not to buy US soybeans and pork, saying "it would be reckless to suggest that the deal has collapsed".
"The phase one trade deal was reached after a long process of negotiation. Both sides still need to work with each other to implement the deal and to stabilise China-US trade despite the coronavirus," said Huo, former head of the Chinese Academy of International Trade and Economic Cooperation, an official think-tank affiliated with the Ministry of Commerce.
Wang Jisi, another government adviser and dean of international relations at Peking University, wrote in an article on Tuesday that "due to reasons such as the coronavirus, it may be
difficult to fully implement
it, but the two sides should stay true to the principals of the deal".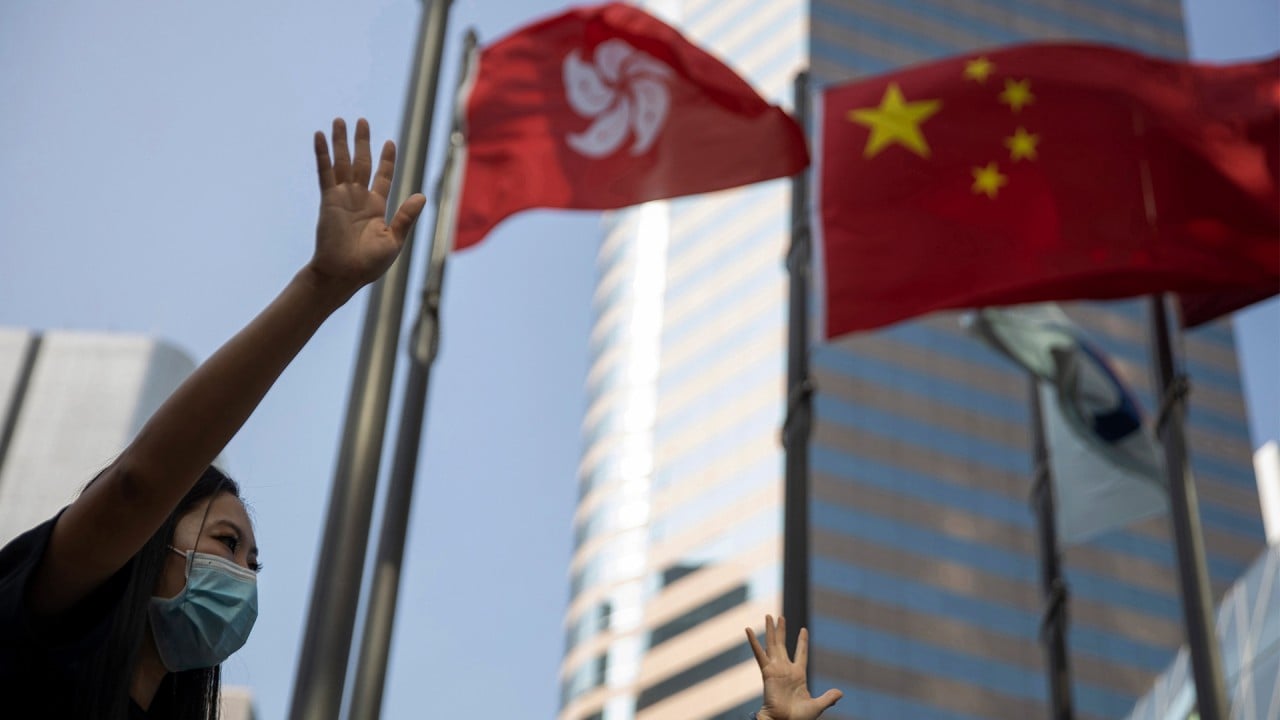 01:56
Hong Kong is no longer autonomous from China, US determines
Hong Kong is no longer autonomous from China, US determines
"As we can see, the phase one trade deal reached on January 15 is still being implemented," Wang wrote in the Global Times, a state-owned newspaper.
The Chinese government, meanwhile, has voiced support for the accord, with the annual Work Report, unveiled in May by Premier Li Keqiang stating that "China will jointly implement the phase one trade deal with the US".
Various media reported
on Monday that Beijing had made the order in response to US threats to impose sanctions on China
and Hong Kong
due to the controversial national security law – the latest in a long line of recent spats in the rapidly deteriorating superpower relationship.
The reports were not confirmed by either government on Tuesday after it emerged that Chinese state buyers had bought at least three cargoes of US soybeans overnight, totalling at least 180,000 tonnes. Market watchers were uncertain about the order.
Andrei Agapi, a commodity analyst at S&P Global Platts, said that both state and private sector buyers had denied the reports. "But four cargoes is a drop in the bucket, 180,000 tonnes out of the 7 to 8 million metric tonne monthly requirement [of soybeans]."
China's Ministry of Commerce did not respond to a request for comment, while Zhao Lijian, a foreign ministry spokesman, told a press conference on Tuesday that he had no information on the reports. Cofco and Sinograin, the two state firms reportedly told to suspend US purchases, also remained silent.
However, Zhang Xiaoping, country director for China at the US Soybean Export Council, told the Global Times on Tuesday that purchases on Monday proved that Chinese firms "continue to purchase US soybeans in line with market rules" and that the trade was "unaffected by external factors", in a clear reference to the worsening atmosphere between Beijing and Washington.
Nonetheless, the reports have placed new question marks against the phase one deal, signed in January, which has come under severe pressure in recent months, amid the coronavirus' impact on supply chains and rising
geopolitical tensions
.
China has committed to buying an additional US$200 billion in American goods across this year and next from 2017's import levels, but is well behind on these targets. It has committed to buying US$12.5 billion in additional US farm goods in 2020, or US$36.6 billion in total. As of the end of March, it had only bought US$3.1 billion, according to the Peterson Institute of International Economics.
Soybeans will form a crucial component of the agricultural purchases, but China is nowhere near its 2017 purchase levels of the oilseed, and has instead spent the past two months hoovering up Brazilian alternatives, which were cheaper due to the weak currency and bumper Brazilian crops.
Brazil's shipments of soybeans to China rose by 40 per cent in May from a year earlier, new data from the Brazilian government showed on Tuesday.
"China is making preparations for the relationship getting worse – this is a signal from private and state buyers. They are very pessimistic about the relationship. China is making preparations for the worst," said Rosa Wang, Shanghai-based analyst at commodity data company JCI China, of the Brazilian spending spree.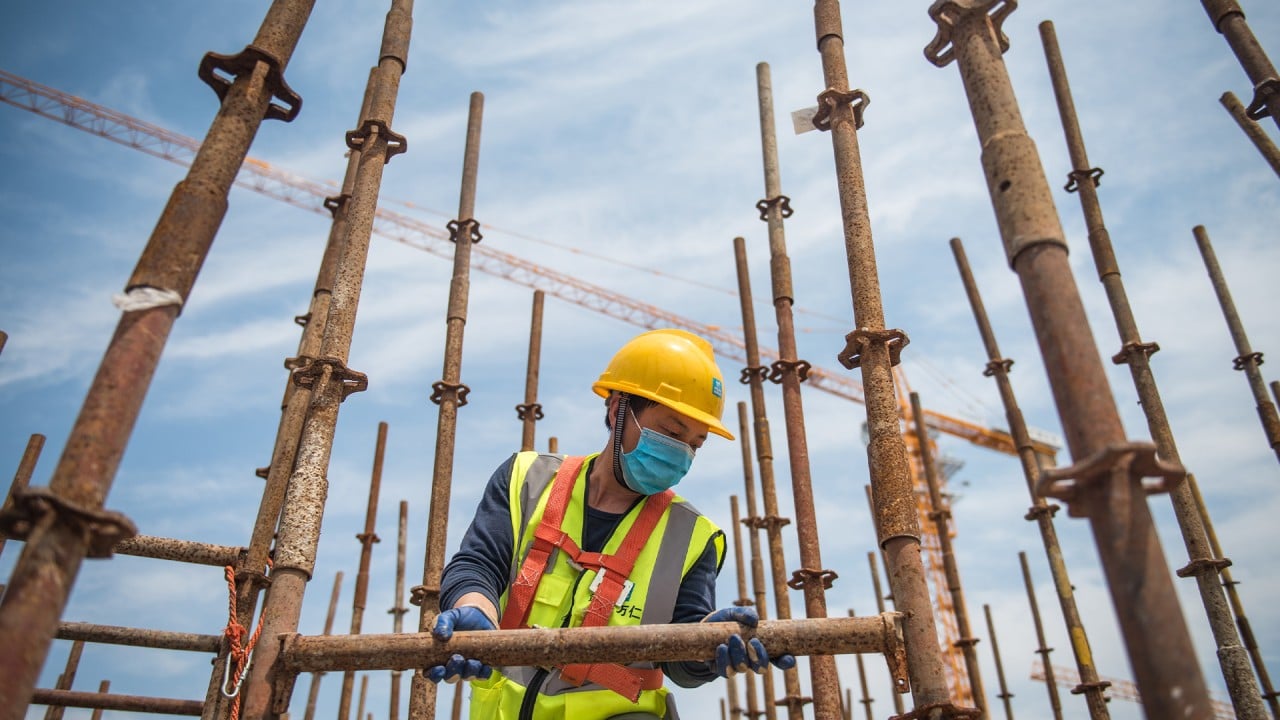 05:02
Coronavirus backlash further fraying China's ties to global economy
Coronavirus backlash further fraying China's ties to global economy
Darin Friedrichs, a soybean analyst in Shanghai at INTL FCStone added that "Brazilian shipments have been incredibly strong", with China "averaging 2.5-3 million tonnes per week of soybean arrivals now which is massive".
The seasonality of soybean crops means that this is the prime time for buying southern hemisphere produce, with US crops set to come online in September. The fact that Chinese traders have bought to then suggests they have left
some flexibility
to buy American crops should the price be right and the tariff situation remain favourable, said Andrei Agapi, at S&P Global Platts.
"Chinese buyers bought quite a bit far forward, typically they buy a month ahead but now have bought all their purchases up until September, then the US harvest comes online," Agapi said. "But they did not buy everything they need – they still have from September to December to buy what they need from the US, when their soybeans will be the cheapest."
As China's relationship with the US quickly worsens, some researchers are calling for China to honour the trade deal as a way of showing goodwill.
Peking University's Wang argued that trade must be used as a "bottom line" to put the bilateral relationship back on track.
"China needs a lot of soybeans and relies on imports for 80 per cent of its consumption. If US soybean farmers are willing to produce and to sell [to China] at reasonable prices, how can we find excuses not to buy US soybeans in bulk?" he wrote.
Christopher Granville, an analyst at TS Lombard, said China has "good reasons" to value the deal
"For Trump, phase one is a prime second term credentials exhibit. The pitch runs that previous presidents were soft on China: only Trump stood up to the Chinese and got a deal that benefits American farmers and workers," Granville wrote in a research note.
"The Chinese leadership for its part sees this deal as a satisfactory parry of Trump's onslaught," he added, pointing to China's careful management of the
yuan exchange rate
this year as another sign that it is honouring the deal.