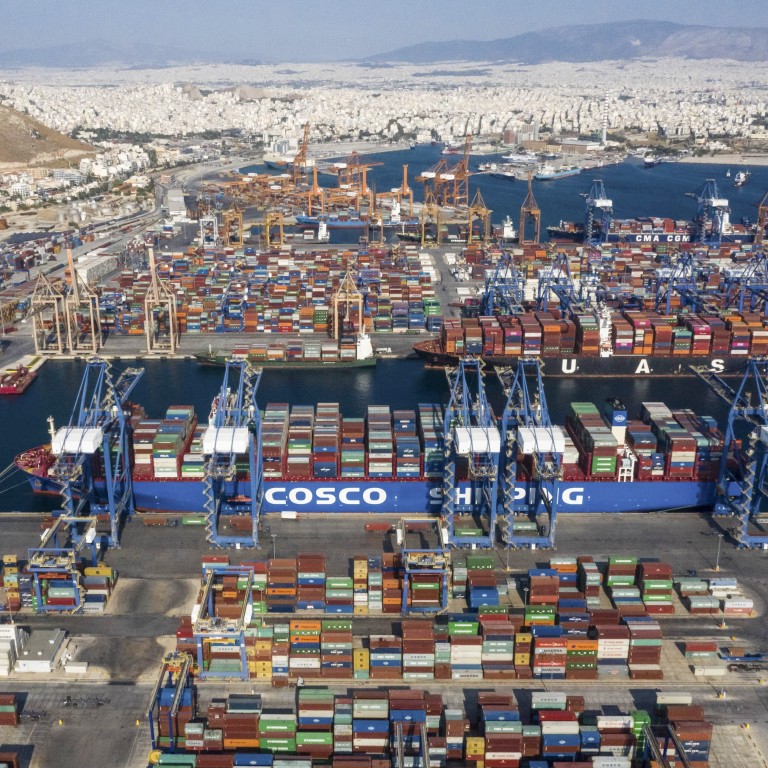 China's exports drop in May as coronavirus pandemic hits overseas demand
China's exports fell by 3.3 per cent in May, down from a surprise return to growth in April but a smaller drop than analysts expected
Imports plunged 16.7 per cent in May, deteriorating from April, a sign that demand remains weak in the world's second largest economy
China's exports declined in May, as demand dried up in major overseas markets hit by the coronavirus pandemic, with experts predicting that shipments would continue to decline in coming months until the virus is brought under control and the global economy gets back on its feet.
Overseas shipments fell by 3.3 per cent in the month compared with a year earlier, following a surprise
growth of 3.5 per cent in April.
May's export number was better than expected by a Bloomberg poll of analysts, whose median forecast was a 6.5 per cent decline.
The better-than-expected figure was due largely to continued strong exports of medical equipment and supplies used in fighting the coronavirus.
Exports of medical equipment and instruments rose 89 per cent in May from a year earlier, shipments of textiles, yarns and fabrics (including masks) rose 77 per cent, while exports of plastics (including medical protection equipment) increased 54 per cent, noted Shen Jianguang, chief economist of JD Digits, the fintech arm of e-commerce firm JD.com.
The outlook for Chinese exports in June and the second half of the year will depend on the development of the pandemic and the speed of the global economic recovery, Shen said. The demand recovery will lag that of supply, so Chinese exports will face greater pressure in coming months.
May's export dip was telegraphed by persistently low sentiment among exporters that showed up in official and private surveys of factory owners.
May imports fell even more sharply in May, contracting by 16.7 per cent from a year earlier, deteriorating from the drop of 14.2 per cent the month before. The two-month decline in imports was due in part to sharply lower oil prices, but also indicated continued weakness in the world's second-largest economy.
China's overall trade surplus surged to US$62.93 billion in May – from US$45.34 billion in April – and its highest level in at least 30 years, as imports dropped much faster than exports.
The delay or cancellation of overseas orders due to the pandemic was the main reason for the decline of exports in May, according to Liang Zhonghua, chief macro analyst at the research institute of Zhongtai Securities.
Given the weakness in the domestic market and overseas demand, China's economy could resume its downward trend, with a higher risk of deflation than inflation, he said.
The dip in overall exports was widespread compared to a year earlier, led by a 5.7 per cent decline in shipments to the 10 members of the Association of Southeast Asian Nations, according to calculations by the South China Morning Post.
Exports to the US fell by 1.2 per cent and by 0.6 per cent to the European Union, reflecting in part strong shipments of antivirus equipment.
Textile exports, including masks, in the year though May rose 25.5 per cent in yuan terms from 2019, China's customs administration said.
China exported 70.6 billion masks between March 1 and May 31, according to government figures.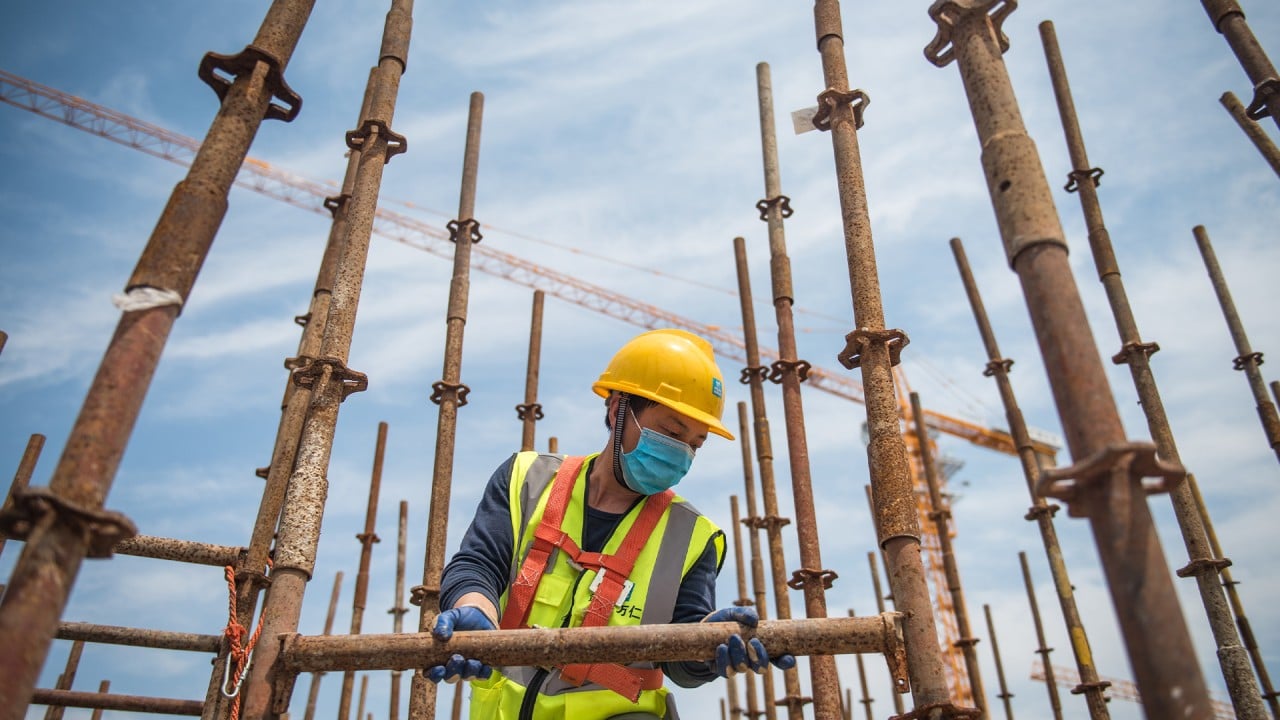 05:02
Coronavirus backlash further fraying China's ties to global economy
Coronavirus backlash further fraying China's ties to global economy
Imports from the US fell by 13.5 per cent year on year in May and from the EU by 29 per cent, according to the Post's calculations, underscoring weak domestic demand in China.
The politically sensitive trade surplus with the US grew to US$27.9 billion in May, up 3.7 per cent from a year earlier and 2.1 per cent higher than in April.
China is lagging badly behind its commitment in the phase one trade deal signed in January to buy an extra US$200 billion worth of US products over the next two years compared to 2017 levels, but the two countries have repeated their commit to the agreement and China has increased its purchases of US farm products in recent weeks.
May was the second month in a row that Chinese exports were more buoyant than analysts had expected, suggesting that overall export demand is holding up.
But reports remain that export orders are drying up as the coronavirus ravages demand in China's main export markets. This could suggest that exports will continue to fall in the coming months, perhaps at a faster rate.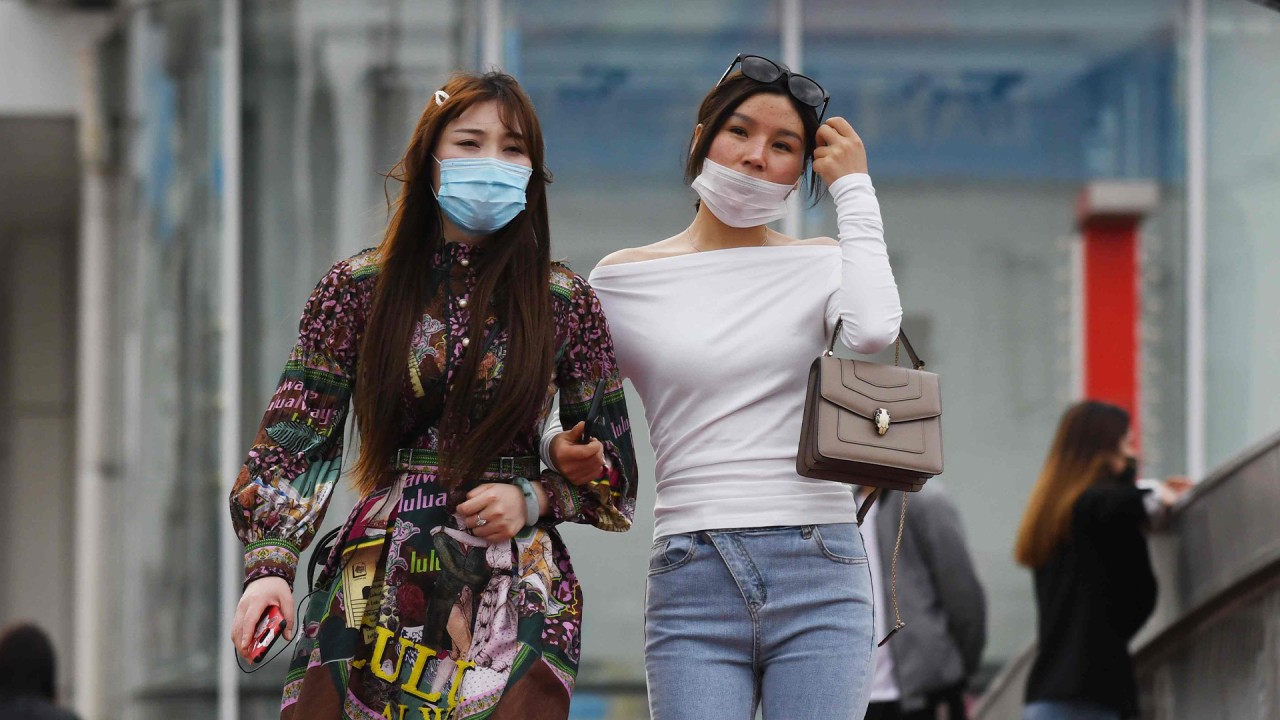 05:26
Chinese businesses still face grim economic reality despite Covid-19 restrictions being lifted
Chinese businesses still face grim economic reality despite Covid-19 restrictions being lifted
Before the release of the May figures, research house TS Lombard forecast a 40 per cent drop in exports in the second quarter, while Japanese bank Nomura predicted a 30 per cent decline. Unless there is a total collapse in shipments in June, these projections are unlikely to come to pass.
TS Lombard analyst Bo Zhuang said that while a 40 per cent decline in the second quarter was "no longer likely", a low double-digit drop in the next few months was still on the cards.
Exports of mechanical and electrical products and apparel declined in May, while textile exports increased, the customs administration said.
In the first five months of the year, exports of mechanical and electrical products fell by 4 per cent, accounting for 58.7 per cent of total export value in yuan terms.
Exports of mobile phones fell by 5.6 per cent in the first five months in yuan terms, while clothing exports fell 20.3 per cent. Exports of furniture dropped 14 per cent, shoes and boots 28.5 per cent, toys 11.8 per cent and luggage 27.6 per cent.
This article appeared in the South China Morning Post print edition as: China exports fall as virus shrinks consumer demand