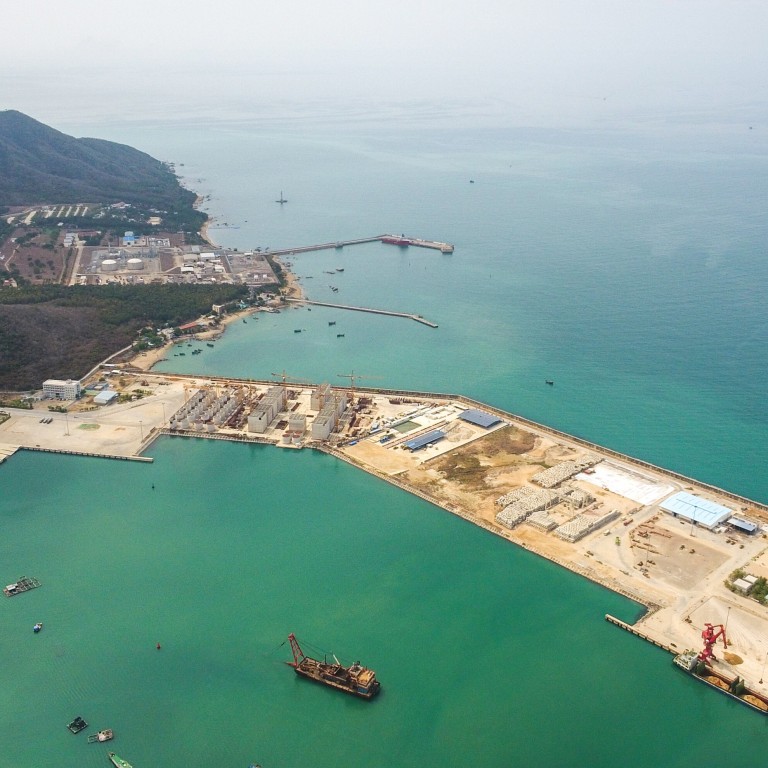 China's massive Hainan free-trade port plan raises questions over global trading rules compliance, experts say
China's plan to turn Hainan into a free-trade port may run counter to global trade and competition rules, experts say
Free-trade zones are common, but few are on the scale of Hainan, nor do they promise access to the world's largest consumer market for select firms
While the world is dotted with free-trade and special economic zones, few are on the scale of Hainan, China's most populous island, covering an area only slightly smaller than Taiwan, and home to more than 9 million people.
Beijing's latest attempt to reinvent the sleepy tropical island as a
massive free-trade port
have drawn suggestions that it is trying to replace Hong Kong as the trading entrepôt for multinational companies trying to tap the mainland's manufacturing base or consumer market.
As a World Trade Organisation (WTO) member in its own right, Hong Kong has independent trade and customs regimes and policies to those set in Beijing. Hainan however, does not, and some experts have questioned whether establishing a separate massive customs regime off China's southern coast might flout global trading rules.
Hainan will offer duty-free treatment for most goods and commodities, lower income tax and relaxed visa requirements for foreign tourists and professionals, but crucially will also allow goods to enter the rest of China duty free, provided 30 per cent of their value is added on Hainan.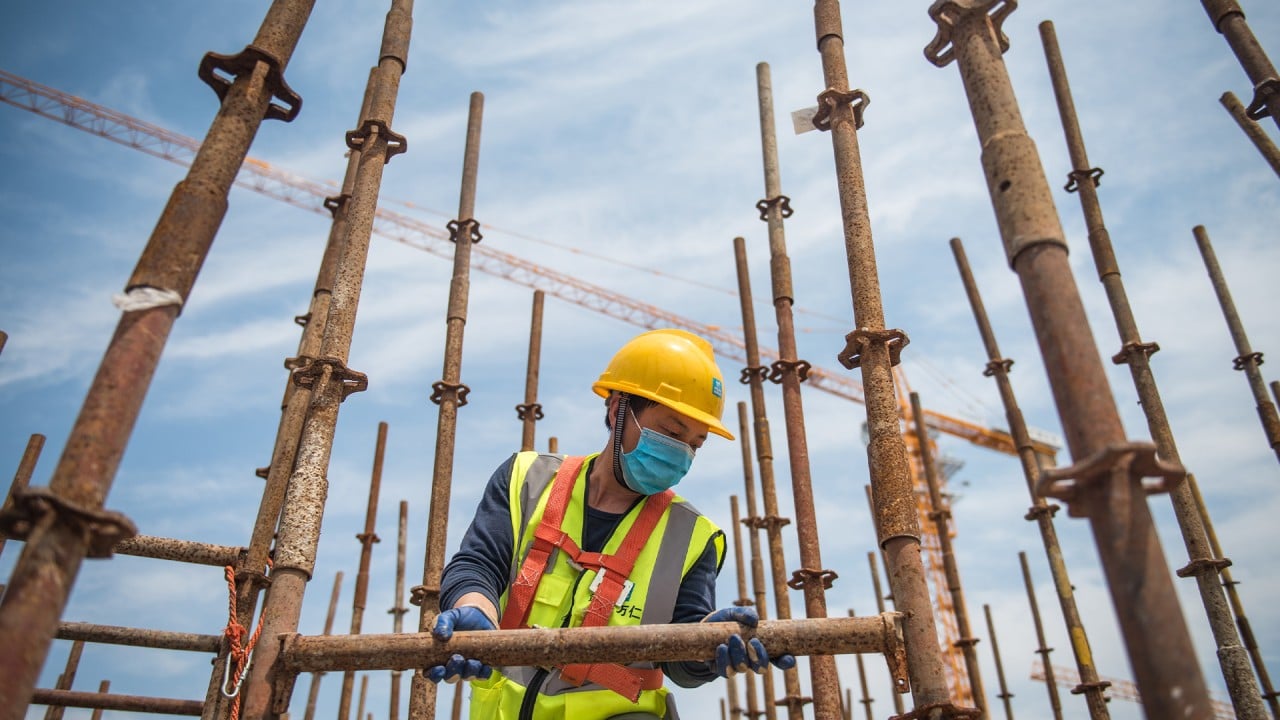 05:02
Coronavirus backlash further fraying China's ties to global economy
Coronavirus backlash further fraying China's ties to global economy
It is thought that customs control between Hainan and mainland China would be established by 2025, with the full Hainan blueprint to be rolled out over the following 10 years.
Trade and customs specialists are concerned that the scale of Hainan, coupled with the fact that firms allowed to open factories there could have cheaper access to China's giant consumer market, could skirt competition rules.
While the WTO does not have precise provisions on free-trade zones, the Hainan blueprint is "inconsistent with the WTO spirit and principle that trade and customs legal rules shall be administered and applied consistently and uniformly throughout a customs territory", said Zhaokang Jiang, an expert on Chinese customs and managing partner of GSC Potomac, a trade consultancy.
"In appearance, the Hainan free-trade port is 'going back' to the original special economic zone programme, with even more preferential tax and trade incentives," said Jiang, referring to the steps China took as part of its WTO application to harmonise tariff and customs regimes for the entire country, including bringing the separate tariff scheme for Tibet into the central customs system.
Part of the problem is the sheer size of the proposed zone. According to a US congressional report, there were 5,383 free-trade zones around the world in 2019, almost half of which were in China.
But these are typically small, home to industrial estates, air and seaports, or finishing factories and production facilities, such as the special economic zones around China designed mostly to lure foreign investors and boost exports. Globally, most free-trade zones are set up as transshipment areas or bonded warehousing zones, where goods can be finished or stored tax or tariff free before being shipped to their final destination.
"I do have some doubts regarding the consistency of Hainan [with the rules]. The Shanghai Special Economic Zone, for example, is very small compared to this. Given the huge scale, this could cause concern. It is hard to justify, given the explicit obligation in China's WTO accession protocols," said Henry Gao, a professor in trade law at Singapore Management University, who advised the Hainan provincial government on the plans for the free-trade zone last year.
Gao advised officials in Hainan to establish a separate customs territory statute for Hainan at the WTO, like those for Hong Kong or Macau, advice which, so far, has not been followed.
China's customs authority did not reply to a faxed request for comment.
As per the accession protocol, China's WTO terms apply to the "entire customs territory of China, including border trade regions and minority autonomous areas, Special Economic Zones, open coastal cities, economic and technical development zones and other areas where special regimes for tariffs, taxes and regulations are established".
In other trading hubs, such as Singapore and Dubai, most goods are taxed when they enter the domestic market from their multiple free-trade zones, subject to customs duty and VAT in the case of Dubai and goods and services tax in Singapore.
With Hainan geared towards catering for China's 1.4 billion-person domestic market, there are suggestions that firms granted licenses to operate there will be given a leg-up compared to competitors also looking to tap the consumer base.
Similar question marks about WTO compliance were raised when the British government floated the idea of Northern Ireland being used as a free-trade launchpad to the rest of Britain, as well as the European Union, post-Brexit.
"The real problem comes when goods going to the domestic market are going duty free – not everyone who wants to operate there will be able to," said Bryan Mercurio, a professor of trade law at the Chinese University of Hong Kong. "This will raise questions about the licensing regime. I don't think access will be granted equally … you can see how this could be used as a political tool."
The suggestion that China could essentially weaponise access to its domestic market is not a new one. The current
trade spat with Australia
, where barley and beef have been hit with tariffs and embargoes, respectively, is seen by some as an extension of a row over the origins of the coronavirus pandemic.
China has previously banned or taxed products such as Norwegian salmon, Filipino bananas and Canadian canola, while simultaneously engaging in political disputes over human rights prizes, territorial claims and the extradition of Chinese business figures.
With the
WTO in a troubled period
, some suspect that Beijing might be emboldened by the fact that the proliferation of free-trade zones has gone largely unchallenged at the Geneva body, even if Hainan's scale and model is unprecedented.
"There really isn't much on free-trade zones in the WTO rule book," said Deborah Elms, executive director at consultancy Asian Trade Centre. "When these were originally created, the economic challenges related to them seemed relatively minor.
"But as they have proliferated, and as more illicit and flat-out illegal stuff happens inside the zones, and as more and more of global trade takes place in and between them, the bigger concerns have grown. I'm sure as people start to reflect on Hainan, more people may try to object."
Jiang, who has for decades advised firms on navigating China's customs rules, added that "based on the Protocol on the Accession to the WTO, the Chinese government is obliged to submit the notification to the WTO which it would have a chance to evaluate".
However, Beijing's "decision-makers may believe the package of policies is consistent with the WTO and World Customs Organisation rules", he added.
This article appeared in the South China Morning Post print edition as: will hainan's free-trade port play by WTO rules?