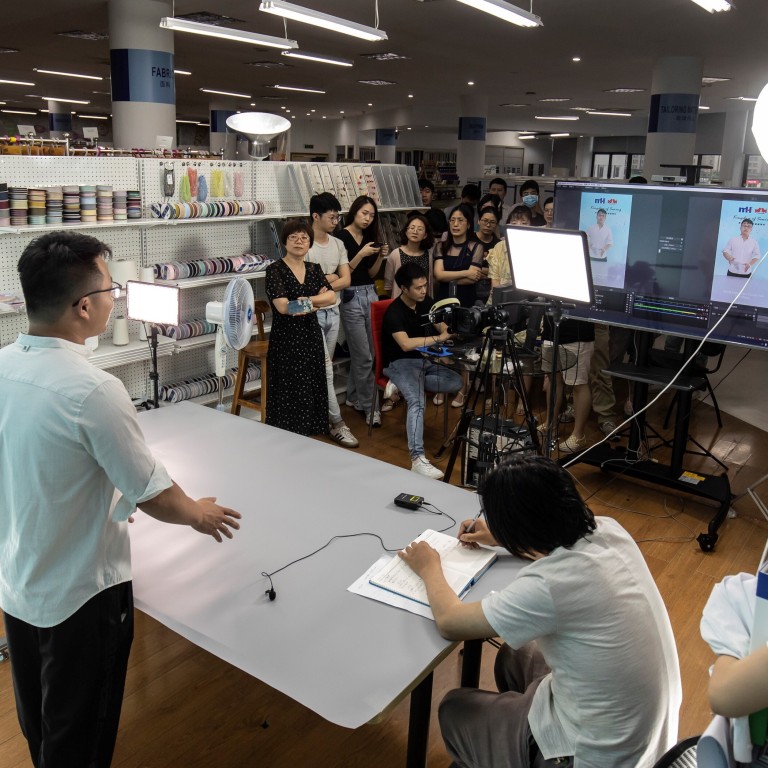 Coronavirus: China's virtual Canton Fair of 'little interest' to foreign buyers, as impact of pandemic lingers
The spring session of the Canton Fair, China's oldest and largest trade expo, will be held online between June 15 and June 24
But few Chinese exporters are optimistic it will drum up new business amid the coronavirus and growing US-China tensions
Thousands of Chinese exporters will turn out to promote their products in a "virtual hall" at China's biggest trade fair on Monday, after concerns about the spread of the coronavirus saw the iconic event shifted online.
Instead of manning a booth at a full-scale physical event, nearly 26,000 Chinese businesses will offer more than 1.8 million products in virtual exhibitions from their showrooms and factories at the spring session of the
Canton Fair
.
The government-backed organisers, with the help of Chinese technology giant Tencent, are rolling out a 24-hour live streaming platform for exhibitors to hold online negotiations with buyers from around the world. Some vendors are even offering customers the chance to view their products with virtual and augmented reality.
The biannual event, which is often seen as a barometer of the country's trade economy, is being held at a difficult time for China's exporters, who are grappling with plunging international orders and uncertainty from a deteriorating bilateral relationship between Beijing and Washington.
China's exports
continued to decline in May, as demand dried up in major overseas markets hit by the virus. The outlook for the second half of the year is still murky and will depend on the development of the pandemic and the speed of the global economic recovery, analysts said.
Even in the era of e-commerce, the Canton Fair, which started in 1957, remains a key platform for Chinese exporters to showcase products. But few are optimistic about the prospects of the online event.
"We checked with veteran foreign buyers and found disappointedly that they have little interest in the virtual fair," said Jason Liang, a sales manager at a Guangzhou-based exporter of electronic products.
"Most come to the Canton Fair every year for two main purposes: first to exchange product information on the ground with others across the world, and second to visit their Chinese suppliers' factories and review production capacity and quality.
"The virtual fair just fails to match what the buyers need."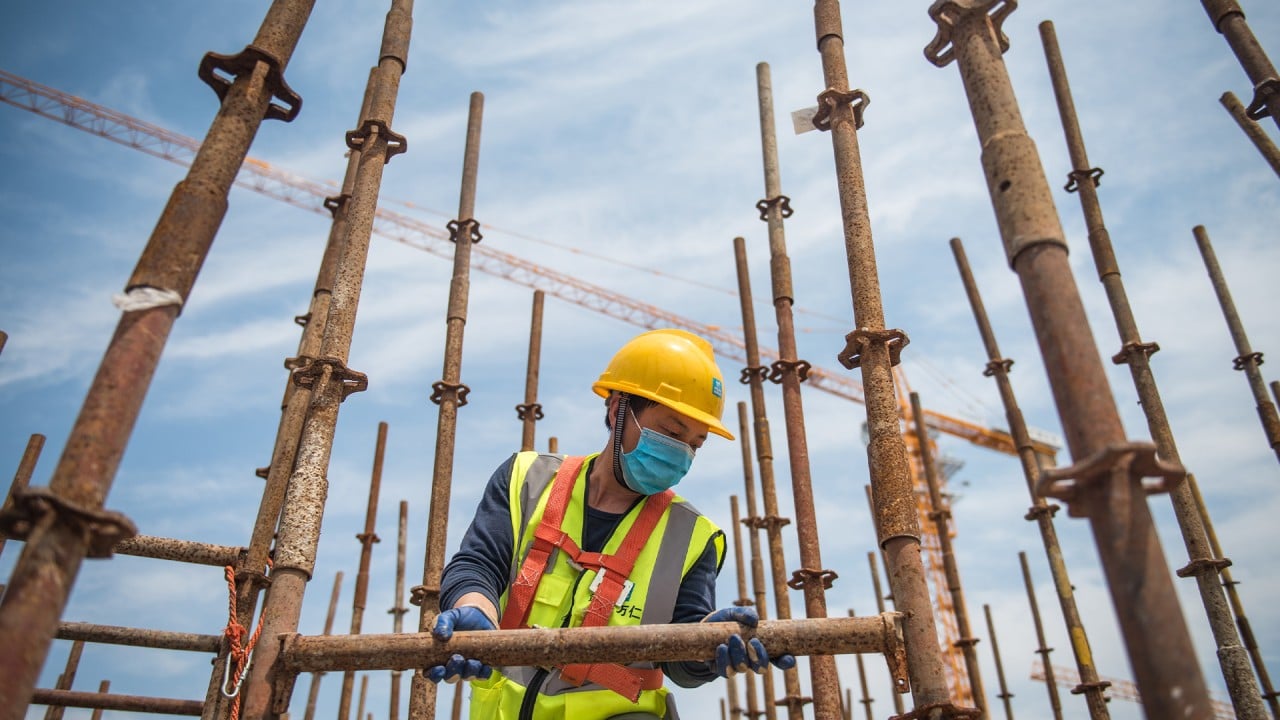 05:02
Coronavirus backlash further fraying China's ties to global economy
Coronavirus backlash further fraying China's ties to global economy
Traders said they are under double pressure as orders from the US have not recovered since the
trade war
began almost two years ago, while many countries under China's trademark Belt and Road Initiative are becoming the new epicentre for the pandemic.
"We don't think the virtual fair could help to lure new buyers," said a sales manager at a Zhejiang-based company producing supporting frameworks for tablets. "Few buyers have motivation and demand to look for new suppliers. Their market is suffering hugely from the coronavirus and they prefer existing suppliers."
Even so, the saleswoman said her business had to be very cautious about taking new orders from emerging coronavirus hotspots like South America, Russia, India and the Middle East.
"We can't afford any risk of cancellation or delay of new orders."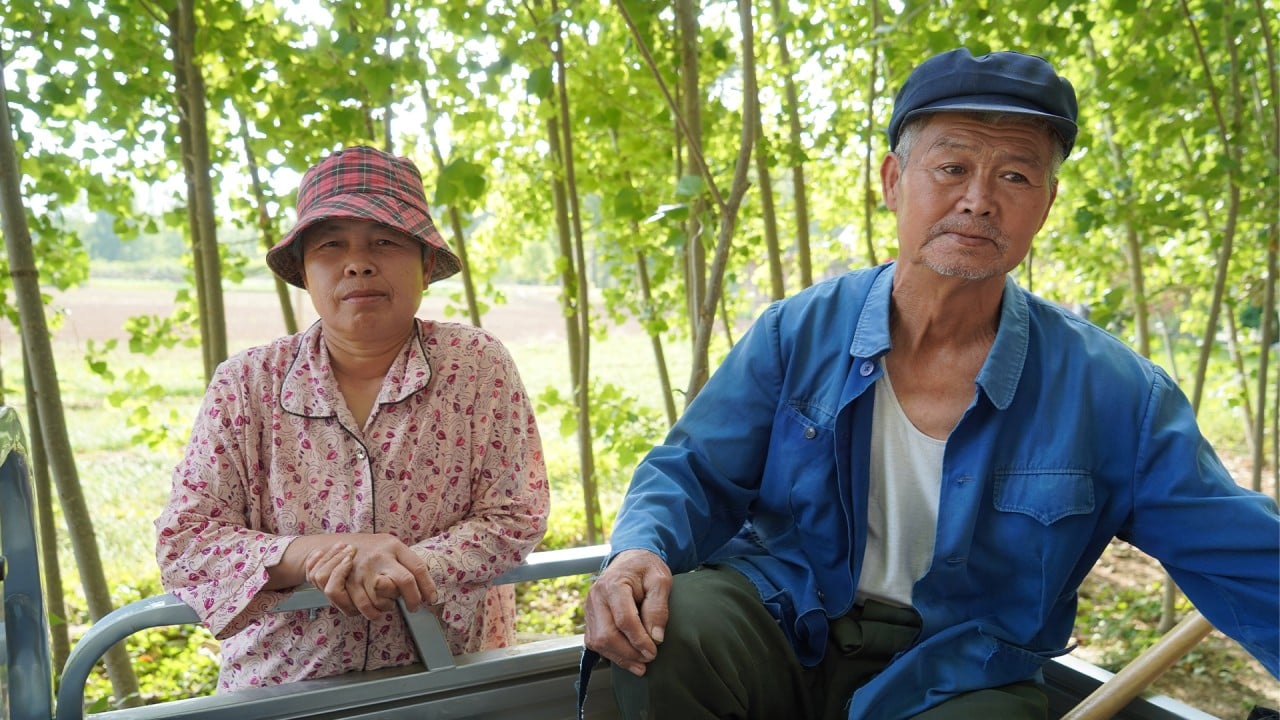 05:41
Why China's elderly farmers can't afford to retire
Why China's elderly farmers can't afford to retire
However, another salesman with one of China's leading appliance makers had a brighter view about the expo.
"Usually, our salespeople can reach about 1,000 foreign merchants during the fair, and we hope the same traffic flow will visit our virtual booth," said the man, who did not want the name of his company used.
"Interactive communication and an exhibition atmosphere will help build trust with new customers on the spot. We won't set a high sales target for this year's Canon Fair as we expect a slow recovery for the overseas market."
In November, export deals signed at the autumn session of the fair suffered a third consecutive year-on-year decline, dropping 1.9 per cent compared a year earlier, as the trade war weighed heavily on orders.
The spring session last year attracted 195,454 foreign buyers from 213 countries and regions across the world.
Amy Cui, sales manager of Hechuang, a maker of car parts in the Chinese rust-belt province of Liaoning, said orders from the US had declined sharply since the trade war began, and the pandemic had made things worse.
"We have tried to expand to belt and road countries since then, but it has done little good and our export orders this year have been reduced by 40 per cent compared to the same period last year."
William Akuma, a businessman from Cameroon, predicted a decline in orders this year, though he said most African traders would still be loyal to their Chinese business partners.
"Most African traders do not use the internet that often – some do not use it at all. [They] still believe in the traditional way of doing business," he said.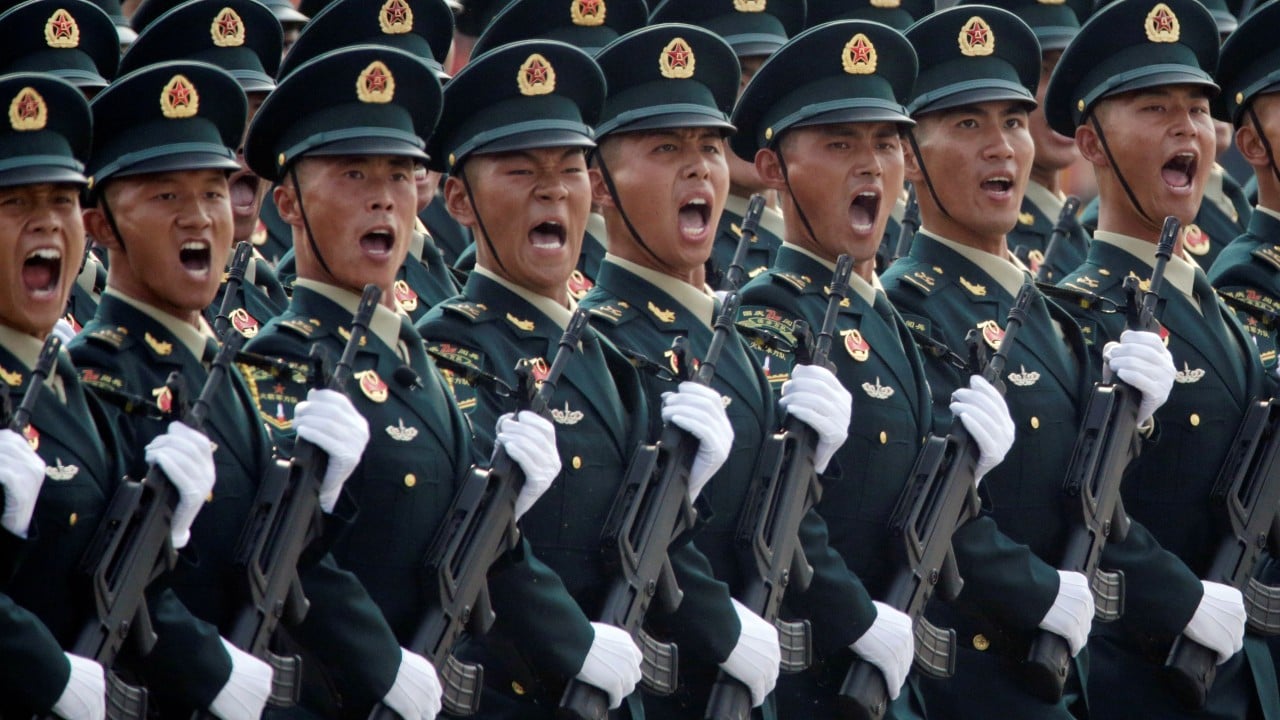 04:12
Are Xi Jinping's China and Donald Trump's US destined for armed conflict?
Are Xi Jinping's China and Donald Trump's US destined for armed conflict?
Besides the ongoing impact of tariffs, Chinese exporters of hi-tech goods are worried about being cut off from global chip makers as China and the US become locked into an escalating
tech war
.
"Tariffs are no longer our biggest concern, but I found that many tech manufacturing firms in Shenzhen are starting to make efforts to replace US chips or materials that are used in the supply chain," said Qiu Zengchao, who runs a tech firm in Shenzhen producing smart home consumer electronics.
A growing number of Chinese technology companies were realising the risk a tech war with American could pose for research and development, he said.
This article appeared in the South China Morning Post print edition as: Canton fair looks to virtual sales