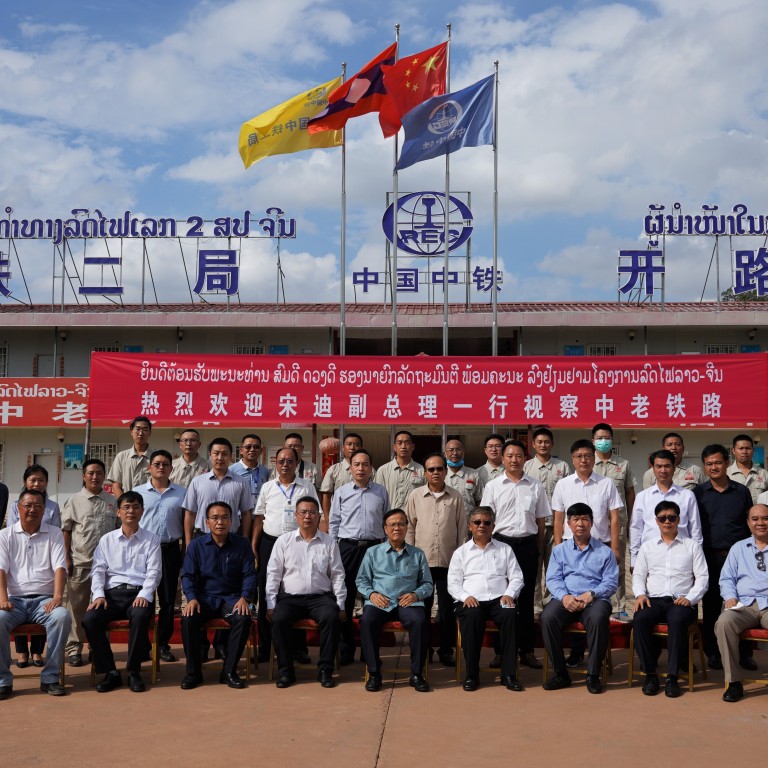 China-US tensions drive Beijing's push of yuan in belt and road nations, but challenges remain
China is stepping up efforts to internationalise the use of the yuan in Southeast Asian nations taking part in its Belt and Road Initiative
Despite growing China-Asean trade, use of the yuan in global trade is limited and its share of currency reserves is still below 2 per cent
Amid growing tensions between China and the United States, Beijing is renewing its push to internationalise the use of the yuan in
Southeast Asia
under its globe-spanning belt and road infrastructure drive.
China is stepping up efforts to reduce a reliance on the US dollar for bilateral trade with countries across the region, from Cambodia to Vietnam, as friction with Washington causes uncertainty in trade and financial markets for the world's second largest economy.
Cambodian computer distributor Yako Technology this week conducted the first direct foreign exchange transaction between the riel and the yuan through Bank of China Hong Kong in Phnom Penh, the Chinese bank said in a statement.
The money was transferred to Yako's exporter account in China, with the settlement made through Bank of China Hong Kong in Guangxi, an autonomous region in southern China. In the past, Cambodian customers had to exchange riel into US dollars before changing into yuan.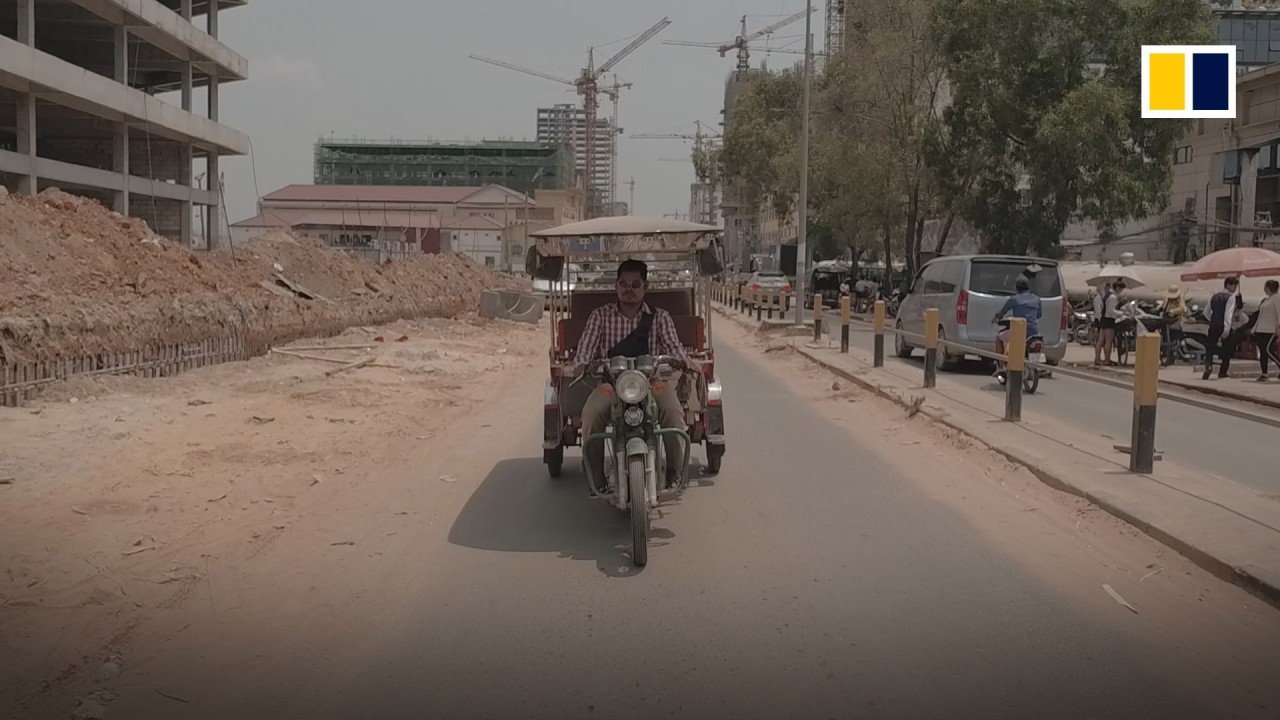 06:14
Change in Cambodia: Sihanoukville's Chinese influx
Change in Cambodia: Sihanoukville's Chinese influx
Guangxi, which borders Vietnam, is China's window for cooperation with Asean nations, which are an important part of the
Belt and Road Initiative
.
The region's total cross-border yuan settlements exceeded 1 trillion yuan (US$142 billion) as of August in 2019.
China's biggest payment apps WeChat Pay and Alipay have been making inroads in Cambodia, making it easier for Chinese tourists to spend money in the country.
But global remittance expert George Harrap, who has worked with companies in Cambodia, believes there are still challenges for the yuan to take off in Southeast Asia.
In Cambodia, for example, which is heavily dependent on Chinese aid and investment, the US dollar remains the legal tender for conducting local business and day-to-day transactions. The riel has been pegged to the US dollar since the 1990s.
"Chinese payment apps need to be able support the local currencies, it means they have to go to each of these countries to strike a deal with central banks and commercial banks to hold the local currency," Harrap said.
"Then they need to be able to manage the foreign exchange rates in each of these countries as people are buying goods from China. It's a big problem and it requires a lot of money to solve and margins are very thin. It's more likely that some of these payment apps might consider buying competitors as an option [to expand into local markets]."
Boosting the yuan's use in cross-border transactions within belt and road countries can be viewed as part of Beijing's long-standing goal of internationalising the currency.
China has also encouraged use of the currency in trade settlements, set up a market in Shanghai to trade yuan-denominated crude oil futures contracts, developed a cross-border yuan payment system, signed dozens of bilateral yuan currency swap deals and even created its own multilateral bank.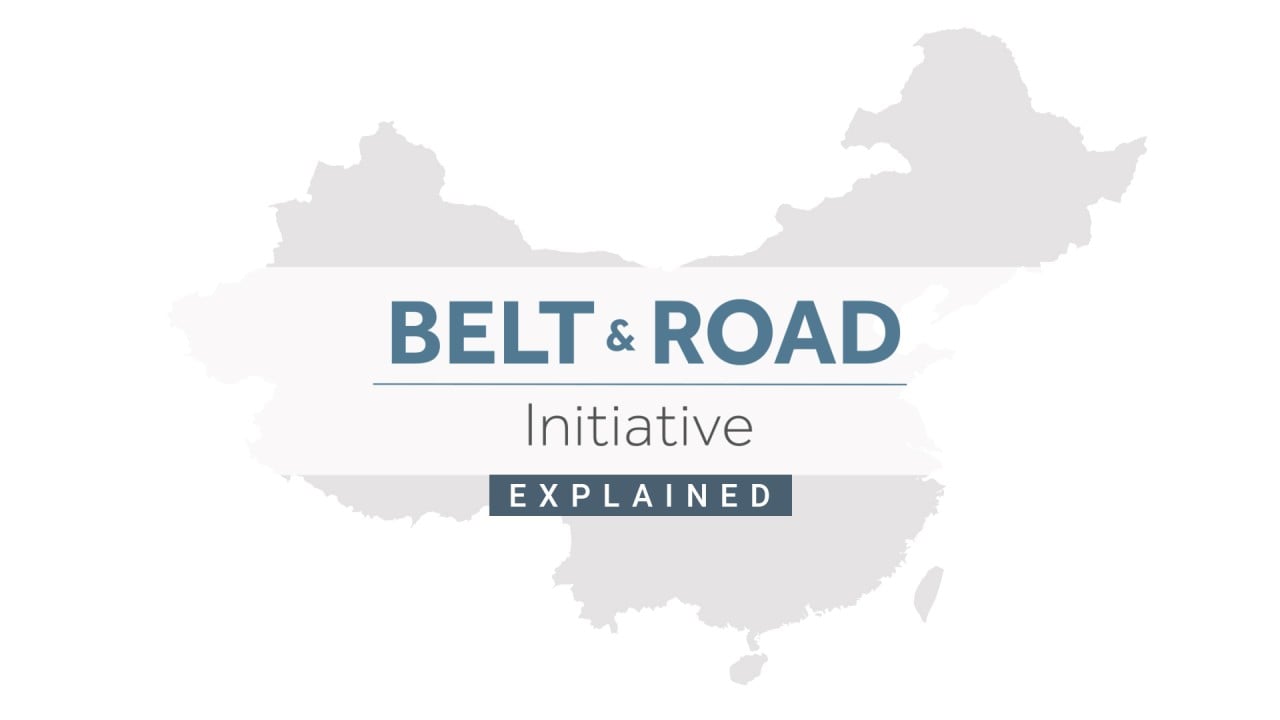 02:35
Belt and Road Initiative explained
Belt and Road Initiative explained
"Strengthening capital and finance is an important guarantee for the belt and road," said Xiao Gang, former chief of China's securities regulator at a forum in Beijing last month. "This is why we need to further promote the use of the yuan internationally and closely connect the construction of belt and road projects with the use of yuan."
China's trade focus is pivoting towards Association of Southeast Asian Nations (Asean) nations, which account for a bigger percentage of China's total trade volume than the US or the European Union, said Nathan Chow, an economist and strategist at DBS Bank.
Technology products such as machinery and optical appliances have been major contributors to the surge in bilateral trade.
China-Asean trade rose by 1 per cent year-on-year to US$1.6 trillion in the first five months of 2020 and accounted for 14.7 per cent of China's trade volume, Chow said.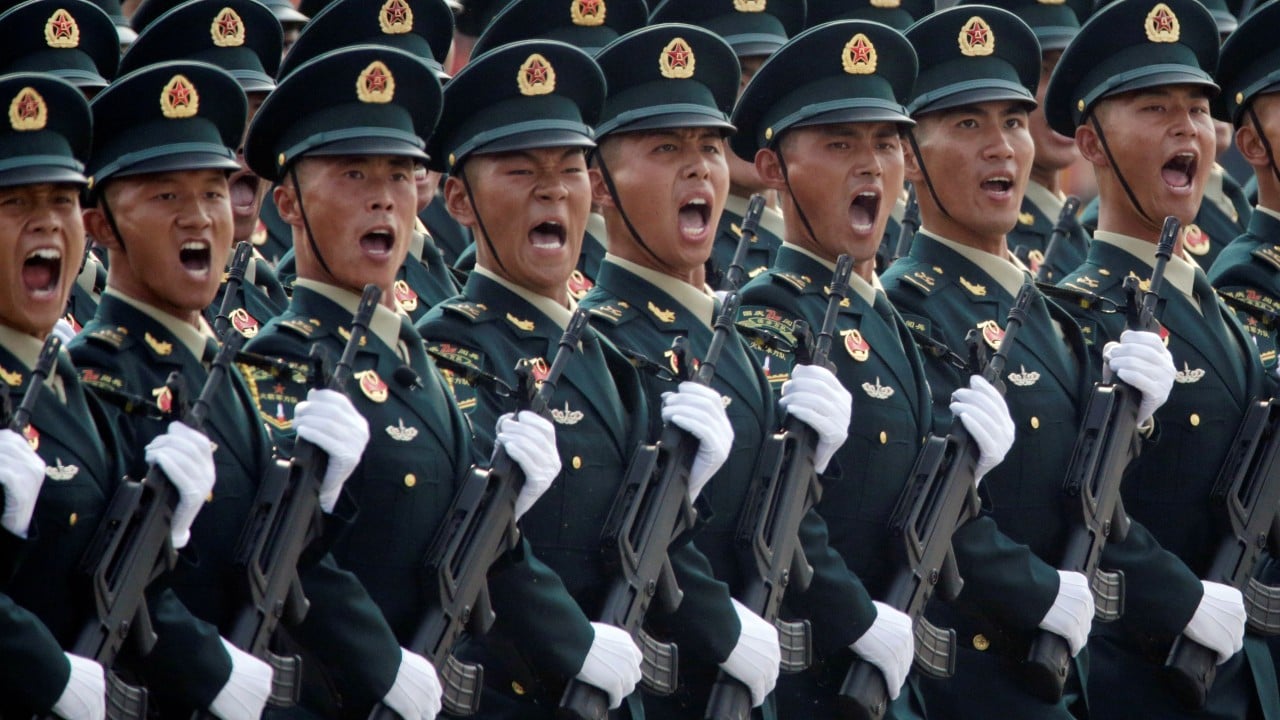 04:12
Are Xi Jinping's China and Donald Trump's US destined for armed conflict?
Are Xi Jinping's China and Donald Trump's US destined for armed conflict?
The US and the EU, traditionally China's largest trading partners, accounted for 11 per cent and 13.9 per cent, respectively.
"Increasingly fraught China-US relations" meant some upstream companies have relocated to other bases in Asia to dodge punitive US tariffs, while less stringent transport restrictions within the Asean region have propped up China's trade with neighbouring countries in recent months , Chow said.
The Chinese government does not disclose its overall lending under the belt and road plan, but most loans are made in US dollars, analysts said.
Better prospects of economic growth and bond yields in China compared to the US meant it was likely to attract foreign money at times of uncertainty, which would help promote the yuan, according to Zhang Ming, senior research fellow and director at the Institute of World Economics and Politics at the Chinese Academy of Social Sciences.
"China may see short-term capital flows changing from outflows to inflows" due to uncertainty stemming from the coronavirus, turbulence in the global market, US-China tensions and the upcoming American election, Zhang wrote in an article for the Chinese central bank's Modern Bankers magazine this week.
Despite growing trade with Southeast Asia, the yuan's share of currency reserves has barely changed since it became a world reserve currency in 2016, sitting at below 2 per cent, according to the International Monetary Fund.
The US dollar remains the world's dominant reserve currency, with 60.8 per cent of allocated reserves in the last quarter of 2019.
International use of the yuan
is limited compared to the dollar – the latest figure from the Swift system showed that the Chinese currency accounts for just 1.66 per cent of international payment transactions in April versus the 43 per cent for the US dollar.
"I don't think the [Belt and Road Initiative] can yet serve as an effective vehicle for yuan internationalisation," said Sagatom Saha, an independent energy policy analyst based in Washington.
"You don't see many countries, except Pakistan, taking yuan loans even under the Belt and Road Initiative, in part because it's not relatively useful for foreign reserves or global payments.
"[Belt and Road Initiative] could facilitate yuan internationalisation once the currency has reached a higher level of global acceptability, but it wouldn't promote the currency to that point."
This article appeared in the South China Morning Post print edition as: Yuan push gets boost as U.S. ties worsen