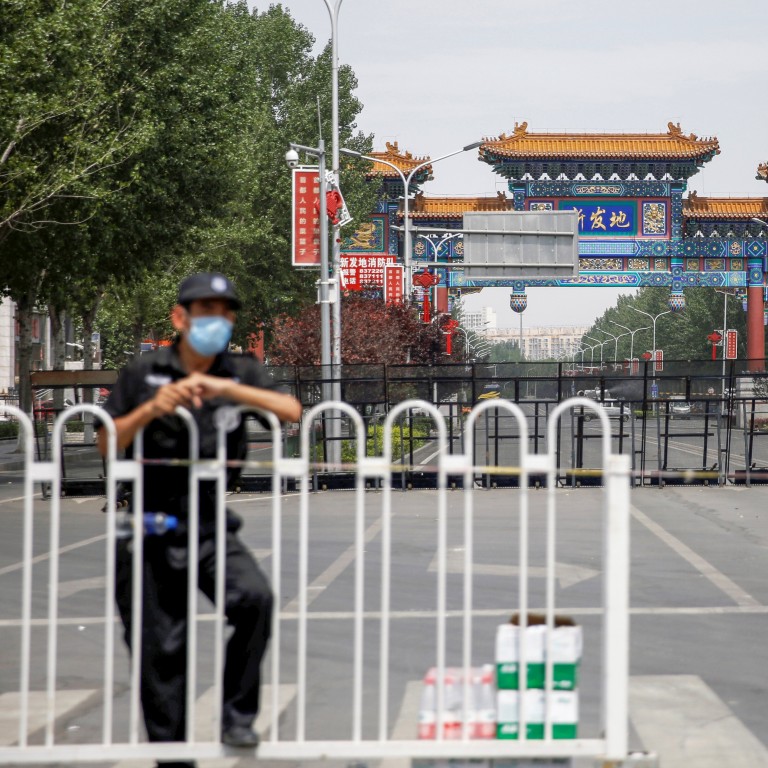 China's economic recovery from coronavirus in doubt as Beijing outbreak forces businesses to 'wait and see'
China has reported over 100 cases that can be traced back to the sprawling Xinfadi food market since Thursday, forcing Beijing into a 'wartime' contingency mode
Coronavirus outbreak came at the same time data appeared to be showing signs of recovery within the world's second largest economy
Small business owners in Beijing who were beginning to see a light at the end of the tunnel are now taking a "wait and see" approach after the new coronavirus outbreak linked to the Xinfadi food market put China's capital city in a "wartime" contingency mode.
Over 100 cases have now been traced back to the sprawling wholesale market since Thursday after the city had previously gone 55 days without a locally transmitted case.
"We'll close the door for several days. There are now all kinds of inspections from above," said a barber surnamed Li at his shop in Beijing's Chaoyang district. "We'll have to wait and see how long it is going to last."
Li had seen long queues flock to his shop since mid-April, giving hope of recovering at least some of the lost business from the months of lockdowns earlier in the year, optimism which had been reflected in
Monday's national economic data
released for May.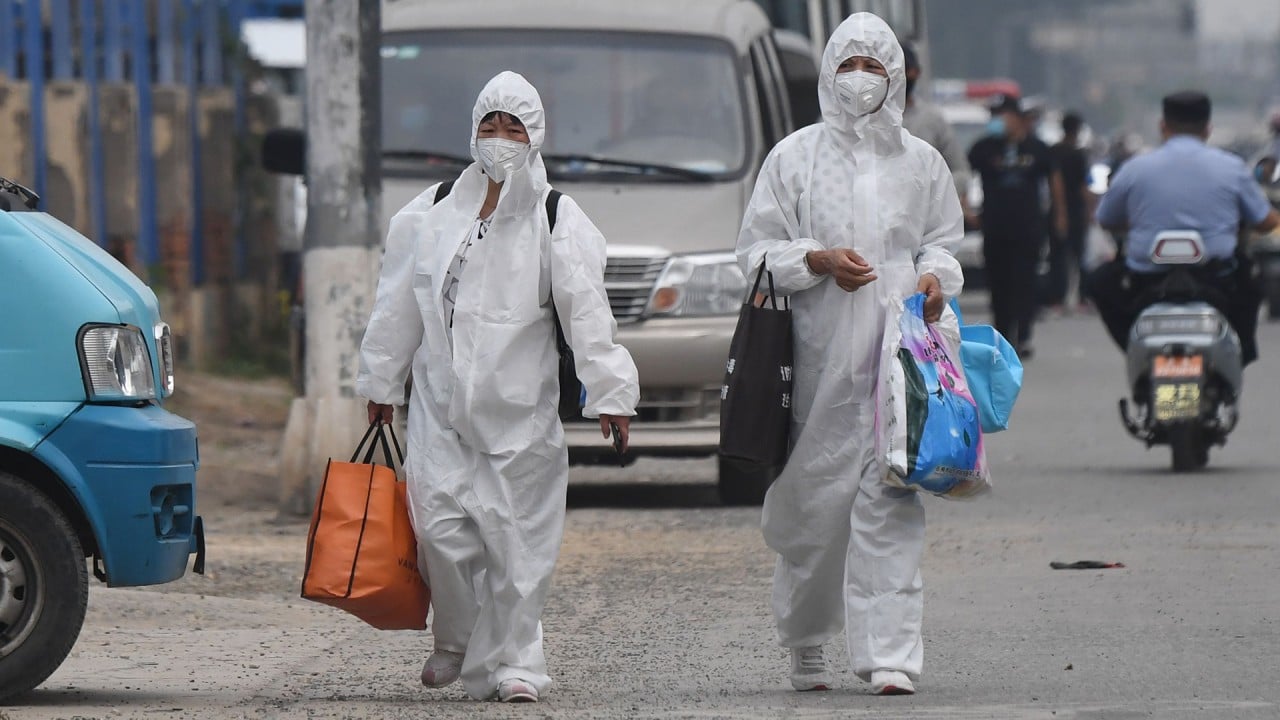 01:39
New coronavirus outbreak at Beijing food market fuels fears of second wave of cases in China
New coronavirus outbreak at Beijing food market fuels fears of second wave of cases in China
China's overall retail sales
still dropped 2.8 per cent last month from a year earlier, but the decline narrowed from 7.5 per cent in April and 20.5 per cent in January and February combined.
Revenues for catering enterprises also fell 18.9 per cent, underscoring service business continued to struggle, but this was better than the fall of 31.1 per cent in April.
Car-related sales revenue rose 3.5 per cent from a year earlier in May, as many cities, including Beijing, relaxed purchase restrictions.
But with temperature and contact tracking checks returning to shopping districts like the popular Sanlitun area, uncertainties over the growth prospects for the world's second largest economy continue.
"Business just had a slight rebound after the [National People's Congress meeting at the end of May], but now the pandemic has come back," said Liu Xiaojun, a property agent in Chaoyang district, who has sold just three flats this year, with only two or three customers per day coming to his shop in a residential area.
Beijing, which contributes around 3.6 per cent of the national economic output, reported its gross domestic product (GDP) fell by 6.6 per cent in the first quarter this year – roughly in line with
national decline of 6.8 per cent.
"The risk [of a second wave pandemic] has begun to show up," said Ding Shuang, chief Greater China economist for Standard Chartered Bank.
"If disseminated to other provinces, it would create a bigger problem and may force a re-assessment of the country's economic recovery."
Dan Wang, a China analyst at The Economist Intelligence Unit in Beijing, said that they would adjust their China GDP forecast for the year to 2 per cent from 1 per cent.
Louis Kuijs, a China analyst at Oxford Economics, is now expecting economic growth of between 2 per cent and 2.5 per cent this year compared to a previous forecast of 0.8 per cent.
In its midyear outlook released over the weekend, Morgan Stanley projected a 2 per cent GDP growth this year.
The investment bank, though, warned of potential risks including a breakdown of the China-US phase one trade deal as well as a second wave of the global pandemic.
"[They] could cap China's second-half growth well below potential, sending 2020 full-year growth to 0.5 per cent," it said.
"[However,] any second wave of virus infection will be more manageable than the first with active surveillance and improved testing/contact tracing, resulting in selective lockdowns. This has allowed economic activity to resume while keeping public health challenges in check."
In comparing pandemic development and economic recovery across the world, a product launched by the Hangzhou-based Luohan Academy said 58 of the 132 economies it tracks have entered a phase of stable recovery.
"What happened over the weekend [in Beijing] was only a small setback in China's overall economic trend. It hasn't led to cross-region dissemination. We won't change its recovery status," Luohan Academy economist Liu Wei said on Monday.
This article appeared in the South China Morning Post print edition as: Businesses in capital back to 'wait and see' stance as uncertainty resurfaces