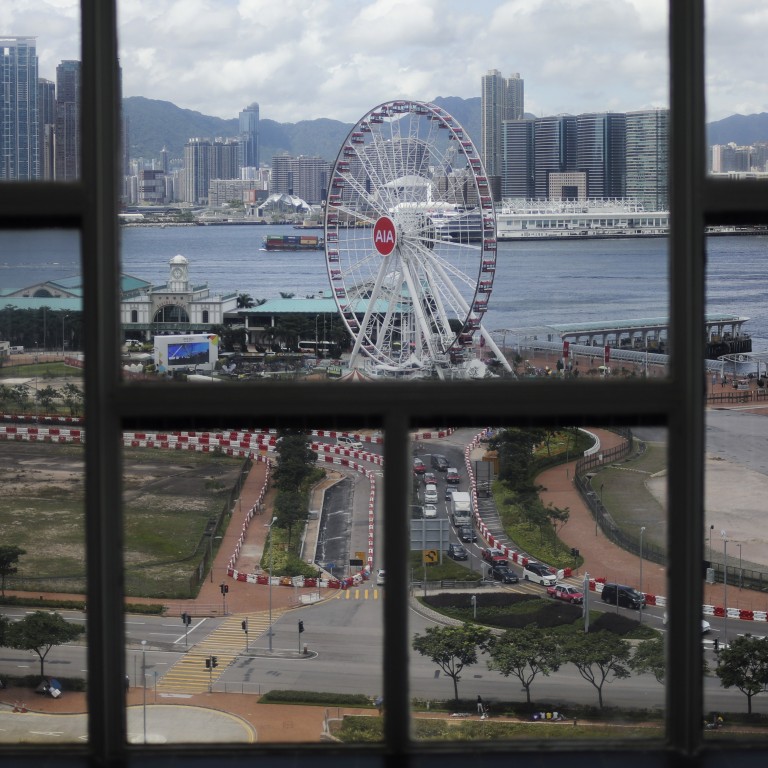 Donald Trump's comments on Xinjiang sanctions combed for clues on US response to Hong Kong security law
US President Donald Trump says he did not sanction China over detainment camps in Xinjiang because he wanted to protect the phase one trade deal
Analysts say Trump's decision to punish Chinese or Hong Kong officials over the national security law will be complicated by trade deal and business interests
Analysts are combing through US President Donald Trump's latest statements on Xinjiang for clues as to how he may punish China for its planned imposition of the
national security law
on Hong Kong.
In an interview with news outlet Axios published on Monday, Trump said he has not sanctioned China over the persecution of Uygurs and other Muslim minorities in Xinjiang for fear it would torpedo the phase one trade deal.
Trump said he declined to enforce economic sanctions or target individuals or entities involved in
Xinjiang's detention camps
because "we were in the middle of a major trade deal".
"And when you're in the middle of a negotiation and then all of a sudden you start throwing additional sanctions on – we've done a lot. I put tariffs on China, which are far worse than any sanction you can think of," he added.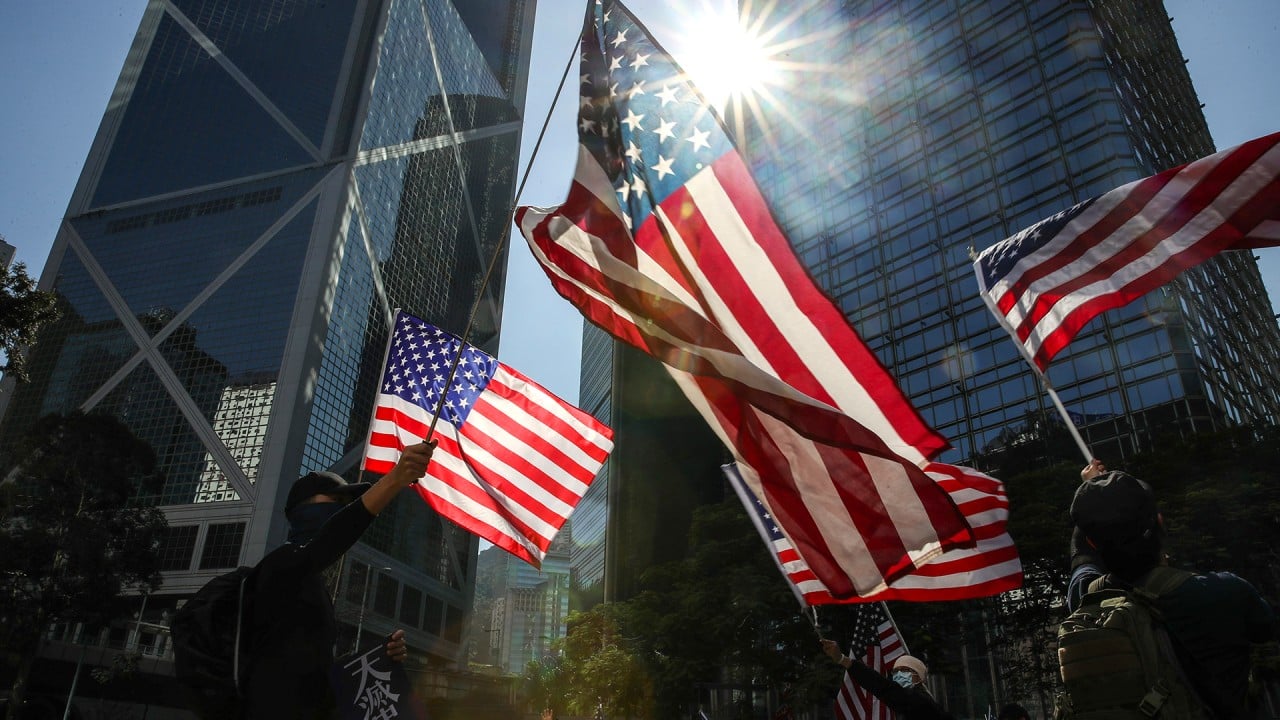 06:21
Hong Kong and the US: how much do they rely on each other economically?
Hong Kong and the US: how much do they rely on each other economically?
The calculus on how exactly to deal with Hong Kong will be even more fraught, experts have suggested, given the vested American corporate and financial interests in the commercial hub. Furthermore, as the US election nears, the focus on China's trade deal-proscribed purchases of farm goods from key battleground states will become sharper.
"Trump has blown hot and cold on the trade deal, but he does care about US farmers and their votes and that means he will pay attention to China's purchases of agricultural goods. China knows this too and will probably keep those purchases high enough to avoid a collapse of the trade deal that gives them all the blame," said Kenneth Jarrett, senior adviser at Albright Stonebridge Group in Shanghai and former deputy US consul general in Hong Kong.
While Trump has vowed to begin the process of revoking Hong Kong's special trading status, after the US Department of State deemed it was
no longer autonomous
from mainland China, he has yet to outline what steps will be taken. In the interim, he has threatened "complete decoupling" from China, but again has not specified what this might entail.
It has been mooted that Washington could slap sanctions on Hong Kong officials, extend trade war tariffs to Hong Kong-made goods, or subject the city to export controls in sensitive technologies. In May,
seasoned diplomats
described revoking Hong Kong's special status as the easy part, with "the hard work comes now, which is how you implement it".
"There is a difference between Hong Kong and Xinjiang in that the US has large economic interests in Hong Kong," added Jarrett, who also served as US consul general in Shanghai. "Thus, even if the US wants to punish China for imposing the national security law, there will be pressure on the Trump administration to do so in a way that minimises US collateral damage."
The American Chamber of Commerce in Hong Kong says it represents more than 1,200 US companies in the city, of which more than 800 are regional offices or headquarters.
Drew Thompson, a former US Defence Department official responsible for managing bilateral relations with China, Taiwan and Mongolia, said the US "does not have a lot of tangible interests in Xinjiang", suggesting that its concerns are mainly around "the idealistic notion of human rights, which Trump has been somewhat ambivalent about".
"US interests in Hong Kong are much more tangible just because of the business community," said Thompson, currently a visiting fellow at the National University of Singapore.
Frank Lavin, US undersecretary of commerce for international trade under George W. Bush, suggested Xinjiang feels "far away and distant" to many Americans, while Hong Kong is "front and centre" in their thinking towards China. For this reason, Trump may feel more obliged to "do something", Lavin said, but it is unclear at what stage he would act.
"We have to remember that the police actions are already under way in Xinjiang while in Hong Kong the apparatus is just being set up," he said.
"In Xinjiang they've got the security controls already in place. In Hong Kong, they simply said they intend to put in some sort of apparatus, but we don't know if it will be a heavy touch or light touch. When do you decide that an activity constitutes malfeasance? I don't think Trump has been clear on that."
Trump's latest comments came after a hectic week in US-China relations, with the administration rocked by revelations contained in a book written by former National Security Adviser John Bolton, which the White House tried to ban.
On the same day that Trump signed into law a bill authorising sanctions against Chinese officials over the mass internment of Muslim ethnic minority groups in Xinjiang, an excerpt from Bolton's book claimed that Trump encouraged Chinese counterpart Xi Jinping to continue building detainment camps, citing an interpreter present at the meeting.
Trump told Axios that "I made a great deal, US$250 billion potentially worth of purchases. And by the way, they're buying a lot, you probably have seen". While Chinese purchases of covered goods have picked up over the past couple of months, they remain far behind the lofty import goals contained in the phase one deal.
Chinese experts have urged Beijing to prepare for the worst possible response from the US, including being banned from the
US dollar network.
Others have voiced optimism that the dire economic situation might temper the behaviour of the sparring superpowers.
"US-China relations are uncertain, there are some worrying changes and controversies, due to the impact of the pandemic and the US presidential election," said Peng Wensheng, head of research at Citic Securities, adding that both countries need to deal with their own domestic economic challenges in the short-term.
"The phase one trade deal is proceeding in an orderly manner, and the domestic demand-driven economic recovery of China is likely to boost China's demand for products imported from other countries including the US," Peng said.
Additional reporting by Frank Tang and Orange Wang
This article appeared in the South China Morning Post print edition as: Xinjiang comments dissected for clues on US moves in HK