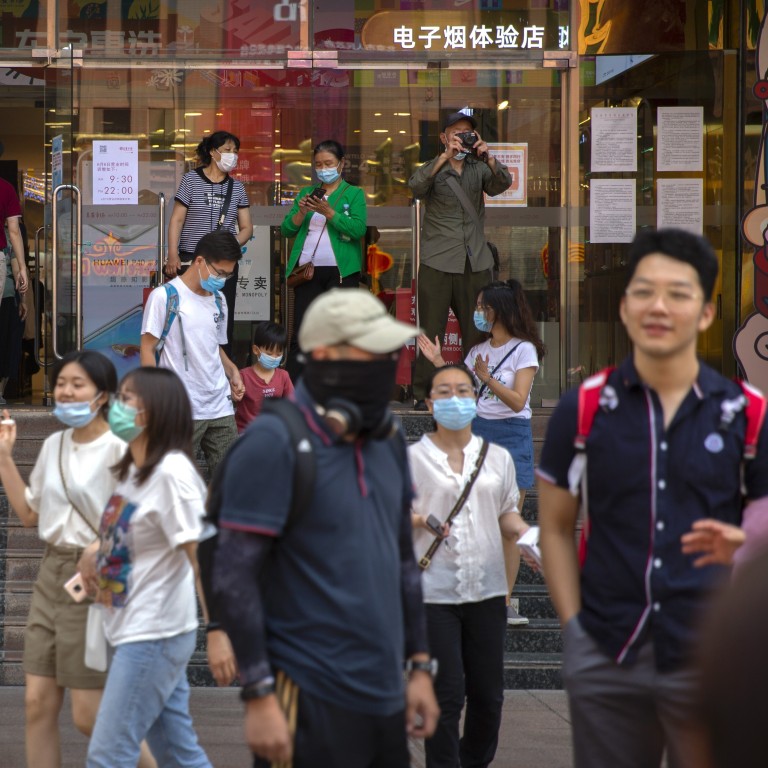 Review

|
Will China's debt-fuelled economic bubble eventually pop?
China: The Bubble That Never Pops, by journalist and economist Tom Orlik, looks at China's debt-fuelled state-led growth model
It was written before the world was disrupted by the coronavirus outbreak, but its arguments about the pros and cons of China's model remain relevant
China: The Bubble That Never Pops by Thomas Orlik, Oxford University Press
Will there be a reckoning day for
China's debt-fuelled state-led growth?
That is a question that has been haunting journalists and analysts who have watched the country's spectacular economic rise over the last decade.
The imagined reckoning day – in the form of a financial meltdown or a big economic crisis – has not materialised yet, even though the mountain of debt, economic slowdown and lack of new growth drivers all point towards a perfect storm in the making for the world's second biggest economy, but why?
China: The Bubble that Never Pops by Tom Orlik, which was published last week by Oxford University Press, marks the latest attempt to search for an answer.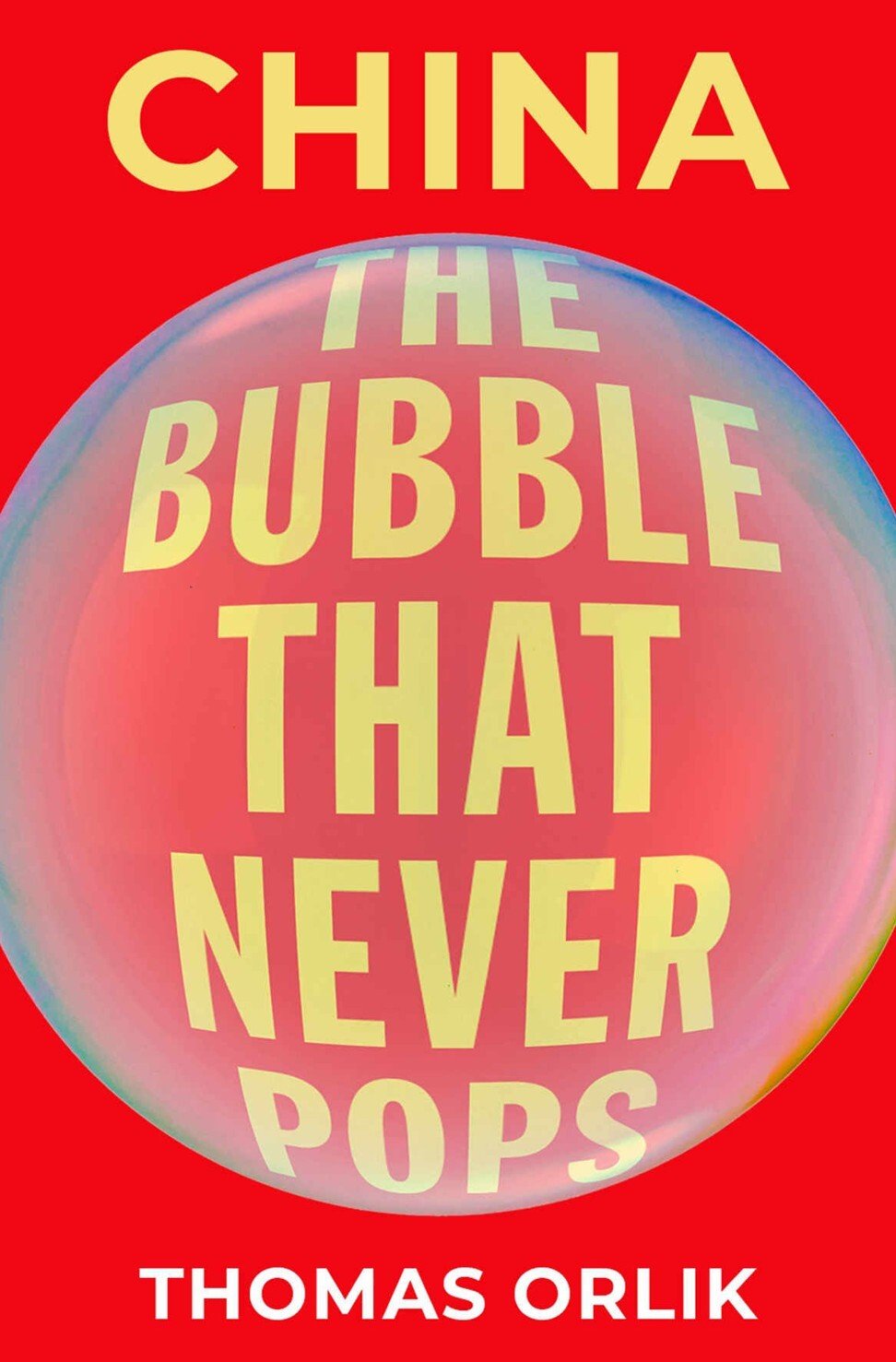 While the book was written before the world was disrupted by the
coronavirus outbreak,
its arguments about the pros and cons of the Chinese model remain relevant for anyone who wants a better view of the future of China's economy.
Orlik, who spent 11 years in China as a journalist for The Wall Street Journal and an economist at Bloomberg, brings a journalist's nose for observations and an economist's eye for analysis to unwrap the mystery of China's growth that has defied doomsayers and challenged conventional perceptions.
On one hand, Orlik notes that the risk of financial crisis in
China's debt-ridden economy
is real. In fact, his book starts with the very warning that President Xi Jinping delivered at a conference in 2017 when he lectured Communist Party officials about the need to control debt.
While China has successfully avoided a Lehman Brothers moment or deep economic depression – the country's 6.8 per cent economic contraction in the first quarter of 2020 was a result of the coronavirus shock instead of inherent factors in its growth model – according to Orlik, "a financial crisis in China is possible" and "the further in the future a crisis occurs, the bigger the impact would be".
But on the other hand, Orlik notes that a crisis is not the most likely scenario.
He suggests that all those who predicted the collapse of the Chinese economy – all of which have thus far been wrong – had overlooked or missed a number of institutional factors that allowed China to pass through challenges and could continue to bless the country's development down the road.
According to Orlik, now the chief economist for Bloomberg based in Washington, China's sources of strength, including its substantial room for development, stable funding for a financial system, and a determinedly developmental state, are often "underappreciated".
Meanwhile, the creativity of China's policymakers has been "underestimated", according to Orlik. He points out how China's central bank, under its former technocratic governor Zhou Xiaochuan, managed to walk a delicate balance to overcome the so-called impossible trinity, where an economy cannot have free flowing capital, a fixed exchange rate and an independent monetary policy all at the same time.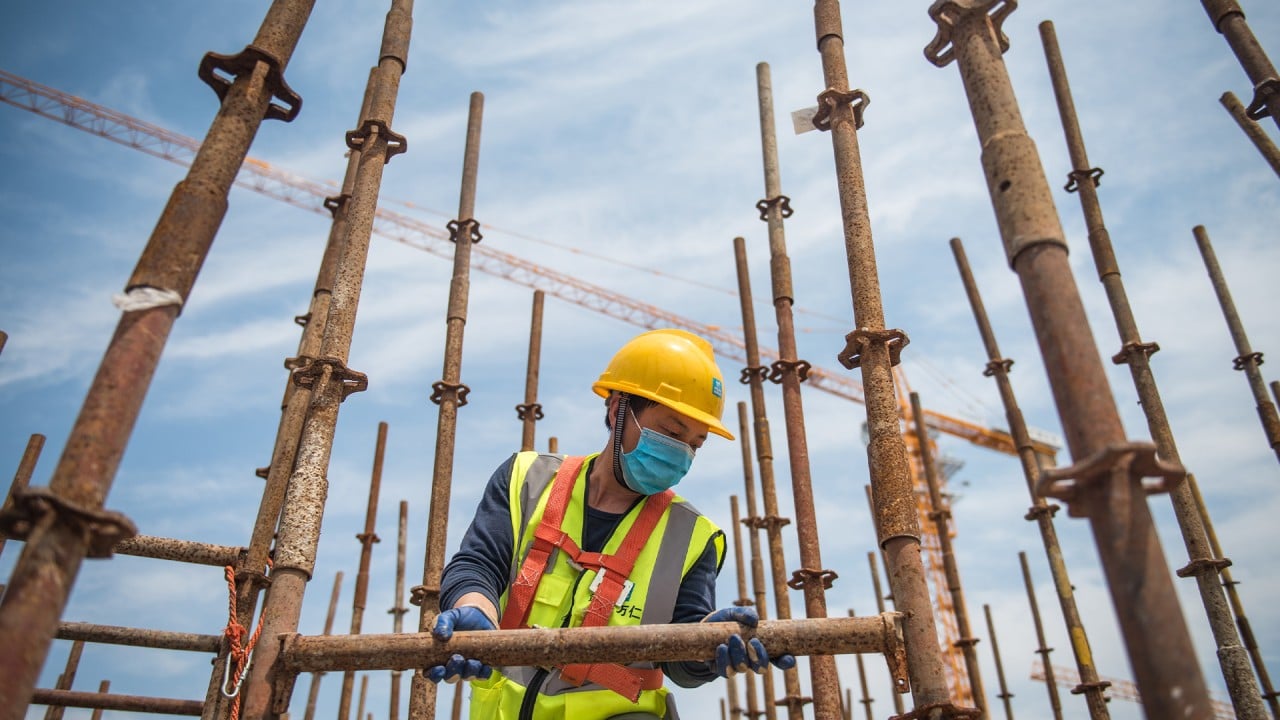 05:02
Coronavirus backlash further fraying China's ties to global economy
Coronavirus backlash further fraying China's ties to global economy
The other factor that has enabled China to dodge a big financial meltdown or a classic economic crisis is that a centralised Communist Party state can often leverage unique resources to deal with problems, an approach that might be unthinkable in liberal democracies, Orlik writes.
By reviewing China's growth in the last four decades since the late 1970s, Orlik divided China's growth trajectory into four growth cycles. The first cycle was unleashed by Deng Xiaoping's decision to try market practices in 1978, while the second started with his southern tour in 1992 to restart economic liberalisation. The third was started by former premier Zhu Rongji's state sector reform and China's entry into the World Trade Organisation in 2001, while the fourth growth cycle began with China's massive stimulus after the global financial crisis in 2008.
Orlik writes that China is now "at the end of the fourth cycle" and "a rapid pivot to a new growth cycle is hard to envisage" due to a massive amount of debt –
China's total debt
is over 300 per cent of its gross domestic product, according to some estimates. A less accommodating international environment, led by a hostile Washington, and a quickly ageing population at home, is adding further risks for China, he adds.
Orlik's prescription is that China has to transition to a new growth model relying on services, consumption and its private sector to start a fifth cycle of growth. This idea, however, is hardly new and has been proven difficult to achieve in a country with a gaping wealth gap and a distribution system that is, by design, tilting towards the state instead of its people.
Orlik offers one interesting anecdote from his years as a journalist in China. In 2013, he interviewed a farmer surnamed Fu who lived on the outskirts of Chengdu, a Chinese city that was in the middle of an expansion.
Fu was kicked out of his home by "government-hired thugs" and his small fish farm was seized. As compensation, Fu received 9 yuan for every square metre. The government sold the land to a developer for 640 yuan per square metre and the developer then built villas on the plot of land, selling them for 6,900 yuan per square metre.
Orlik weaves together anecdotes and analysis, but the book's conclusion remains open-ended.
Even though the author sees no imminent collapse, Orlik also predicts that a famous line by economist Rudi Dornbusch will one day prove to be true in China: "Crises take longer to arrive than you can possibly imagine, but when they do come, they happen faster than you can possibly imagine."
This article appeared in the South China Morning Post print edition as: Will China's debt-fuelled bubble eventually pop?