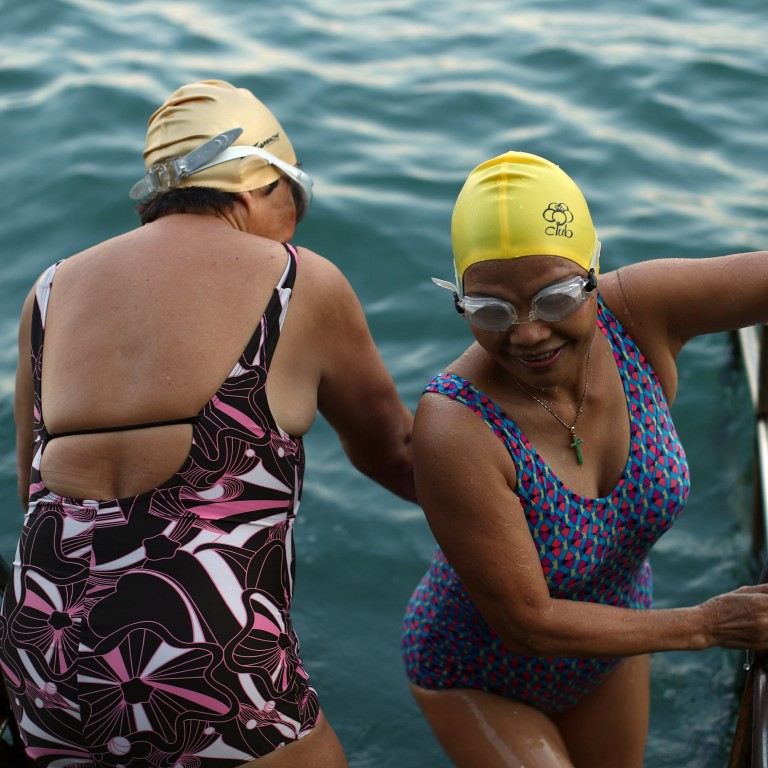 Coronavirus: Shenzhen manufacturer of Nike, Speedo, Reebok swimsuits partially shuts as clouds gather over China exports
Fuhua Clothing Factory is partially shutting operations at its Shenzhen factory, which supplied global brands including Adidas, Speedo, Nike and Reebok
Closure comes as large parts of China's formidable exporting machine stutter due to the impact of the coronavirus on international demand
The world's "largest maker of swimming suits" is partially closing its Shenzhen factory after operating in the boomtown for the past three decades, threatening some of its 2,000 jobs, the factory's owner and workers said on Monday, in a fresh sign of worsening global conditions for Chinese manufacturers and exporters.
David Lau, a managing director of Hong Kong-based Fook Wah Kun Kee Knitting Factory, a key investor in the Fuhua Clothing Factory in
Shenzhen
, told the
South China Morning Post
the company was "making arrangements" with workers affected by the partial closure.
He declined to elaborate how many staff would be affected, but said "the coronavirus pandemic has been causing problems to the global economy, affecting new orders."
Video clips posted to Chinese social media – including Douyin, the Chinese version of TikTok – by employees at the weekend said the whole manufacturing operation could be closed and its 2,000-strong workforce laid off. A worker who answered the phone at the factory on Monday said it was "ceasing operation".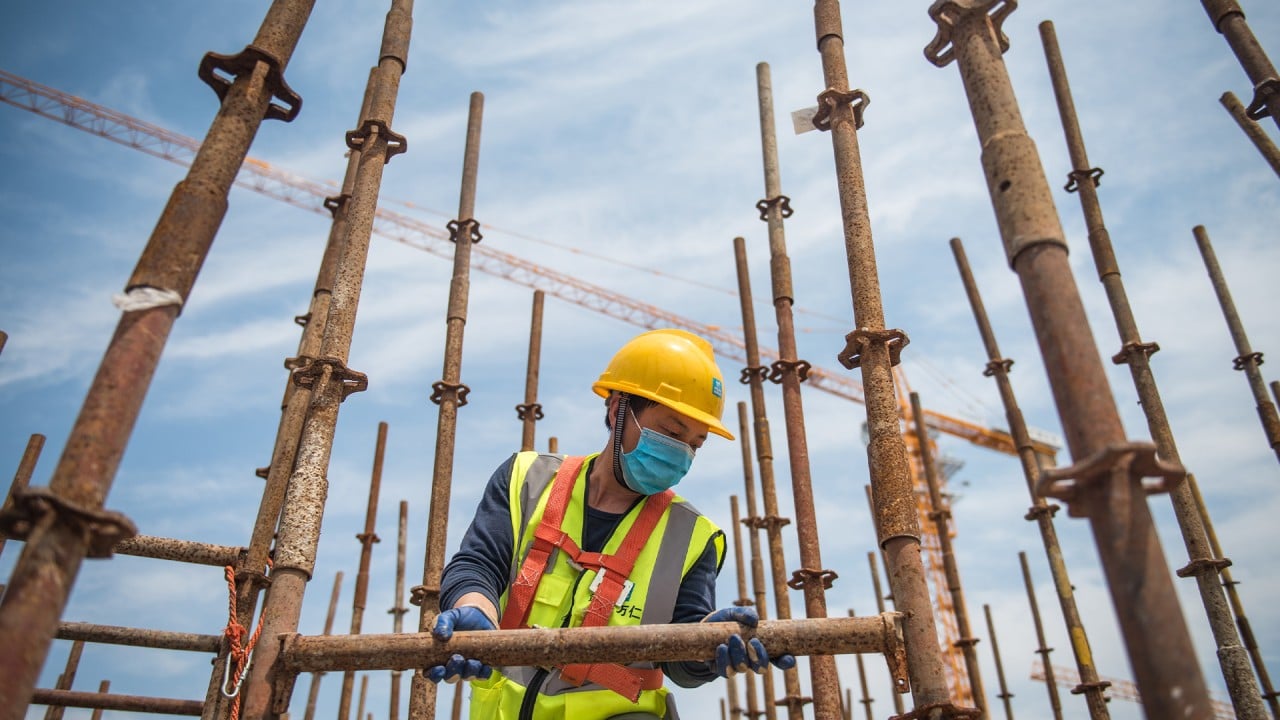 05:02
Coronavirus backlash further fraying China's ties to global economy
Coronavirus backlash further fraying China's ties to global economy
A black police bus guarded the front gate to the premises in Xiacun village on Monday and a woman sitting on a motorcycle on the side of the road said it was there "in case workers make trouble".
Another female worker, who declined to be named, said the factory had offered workers up to 70 per cent of their annual salary as compensation for the lay off.
"Many workers just took the offer and left, but there are some who refused the terms and are still negotiating with management," she said.
The closure of the Fuhua factory comes as large parts of China's formidable exporting machine fall apart due to a coronavirus-driven
plunge in global demand
for manufactured goods.
The business is one of the many that have contributed to China's rise as the world's factory and created jobs for the country's vast labour force. The Shenzhen Underwear Association, an industry body, said in a statement in 2014 that the factory was "the world's largest maker of swimming suits".
According to the company's official website, it started production in Shenzhen in May 1990 to take advantage of "China's reform and opening up policies", and it had expanded in the following years from one building to 16, with 80 per cent of its products being exported to overseas markets such as the United States, the European Union and Australia.
The factory had manufactured goods for global brands including Adidas, Speedo, Nike and Reebok, and employed more than 6,000 workers at its peak. Nike said in a statement it has not worked with the factory since 2005.
Its financial performance is unavailable as it is a privately held company.
Fook Wah Kun Kee set up a factory in Cambodia in 2012 that employed 1,436 people, according to the Garment Manufacturers Association in Cambodia.
Exports from Shenzhen, one of China's hubs, plunged 8.3 per cent in the first five months of this year from a year earlier. China's overall exports fell 7.7 per cent in the same period to US$88.5 billion amid the coronavirus shock, customs data showed.
The Chinese government has put "stabilising foreign trade" among its priorities for 2020.
Premier Li Keqiang on Sunday held a special symposium with his deputies, ministers and delegates from China's biggest exporters, urging relevant departments "to take supportive measures to help businesses going through the difficulties".
"The pandemic is still spreading in the world and the global economy is in deep recession. China is deeply integrated with the world economy, and the foreign trade situation will remain grim. We must have a full estimate and preparations," Li was quoted as saying in a Chinese government statement.
Authorities in Shenzhen made an effort two months ago to help the Fuhua factory resume production, including assisting quarantined workers returning to the factory, according to an April report in the local Bao'an Daily.
Two months after resuming production, however, it has decided to close some operations permanently.
This article appeared in the South China Morning Post print edition as: 'largest swimming suit maker' in deep trouble