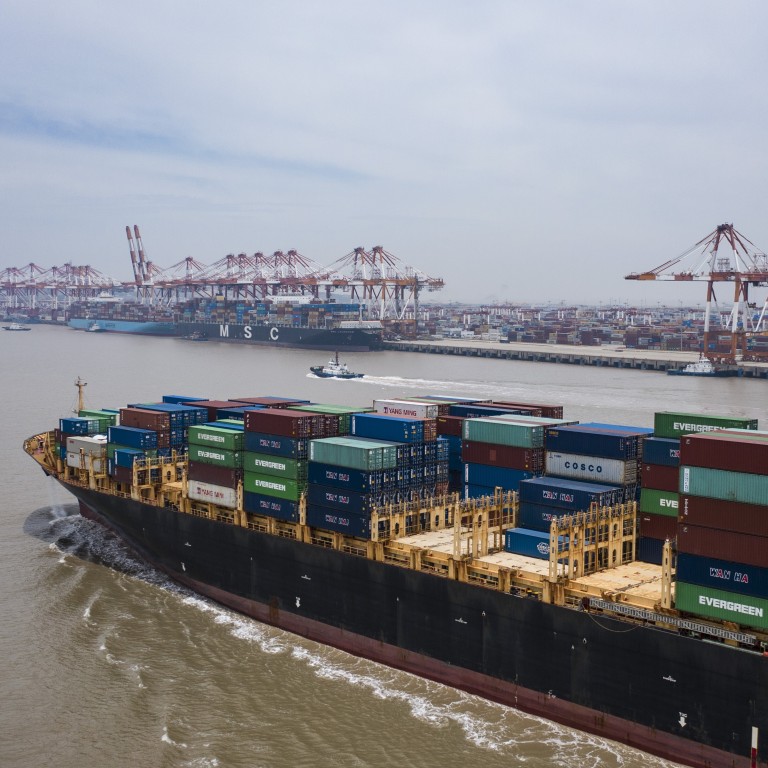 China's trade economy roared back to growth in June, as coronavirus lockdowns eased abroad
China's exports rose by 0.5 per cent in June from a year ago, while imports rose by 2.7 per cent, showing a big recovery in trade
Easing lockdowns overseas helped support a recovery, while a surge in imports suggests improved demand in China
China's trade economy roared back to growth in June, with exports and imports both recovering from the coronavirus lockdown, data released on Tuesday showed.
Chinese imports rose by 2.7 per cent from June 2019's levels, much improved on May's minus 16.7 per cent and the first monthly import growth since December 2019.
Both measurements were well ahead of the median forecasts of a poll of analysts conducted by Bloomberg, which had predicted exports to shrink by 2.0 per cent and imports to fall 9.0 per cent from a year earlier, respectively.
China posted a trade surplus of US$46.2 billion in June, narrower than May's balance of US$62.93 per cent, sparked by the improvement in imports.
"Inbound shipments jumped the most in month on month terms in years, adding to evidence that domestic demand was strong at the end of quarter two. Exports also strengthened as slower shipments of products related to Covid-19 were more than offset by strength elsewhere," said Martin Rasmussen, China Economist at Capital Economics.
China's traders have been boosted by economic reopening around the world, as countries begin to claw their way back to capacity after the coronavirus pandemic caused sweeping disruption to business and consumption.
Tuesday's trade data arrived ahead of
Thursday's quarterly growth release,
which is expected by analysts to show that China posted low single-digit growth in the second quarter in the year, a strong recovery from the minus 6.8 per cent decline in the first three months of the year.
The latest progression in the trade economy was telegraphed by positive
purchasing managers' indices (PMIs)
for both manufacturing and non-manufacturing sectors for four successive months. The export orders reading in the official manufacturing PMI for June remained negative, but improved on previous months.
While waves of viral outbreaks have beset efforts to restart some economies, particularly in the United States, governments appear keen to strike a balance between viral containment and economic growth.
In terms of
trade with the US,
imports in the first six months of 2020 dropped 4.8 per cent compared to the same period last year, while exports dropped 11.1 per cent.
In June, imports from the US rose 11.3 per cent, while exports dropped 1.4 per cent year on year. China's trade surplus with the US dropped slightly to US$29.41 billion in June compared to US$29.91 billion in June 2019.
The pressure is on Beijing to buy more American goods as part of the
phase one trade deal,
signed on January 15. China has agreed to buy US$200 billion in additional American products over the next two years, on top of 2017's baseline levels.
US President Donald Trump dimmed hope of a "phase two" follow-up deal over the weekend, blaming China's response to the coronavirus outbreak, which was first detected in the central Chinese city of Wuhan.
"I don't think about it now," Trump told reporters. "They could have stopped the plague, they could have stopped it, they didn't stop it."
US Trade Representative Robert Lighthizer told a webinar hosted by British think tank Chatham House last week that "I don't know what the end goal is" with regard the trade war.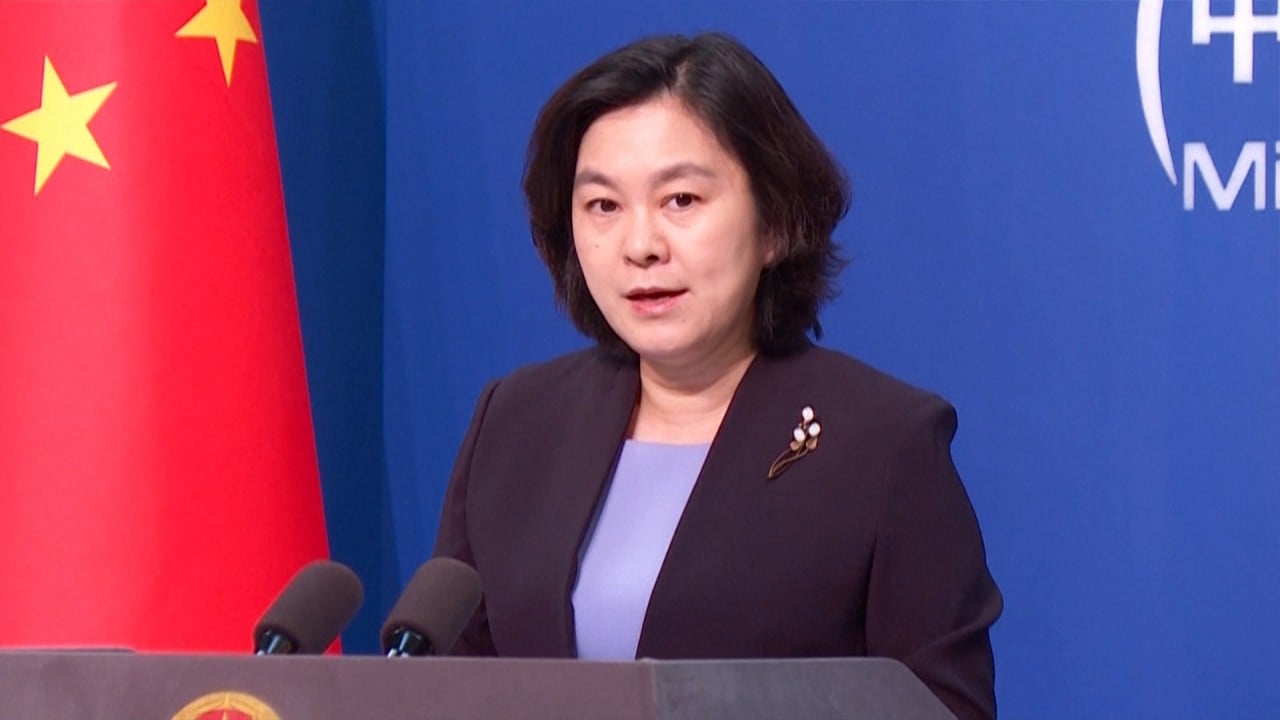 00:44
China sanctions US officials and Congress members in response to Xinjiang ban
China sanctions US officials and Congress members in response to Xinjiang ban
"Right now we need to stop an aggressive force," he said of China. "We have to figure out new rules – what phase one is an attempt to find those kinds of rules – and these are setting aside all the aggression in India and in Hong Kong."
At a press conference in Beijing on Tuesday, Li Kuiwen, a spokesman for China's General Administration of Customs, said "the uncertain and unstable elements faced by China's foreign trade are still increasing significantly, including the China-US trade friction", adding that the "situation in the second half of the year is complicated".
China, meanwhile, imported 4.75 million tonnes of meat including offal in the first six months of the year, up 73.5 per cent on the same period a year ago.
China imported 896,000 tonnes of meat including offal in June, the data from the General Administration of Customs showed.