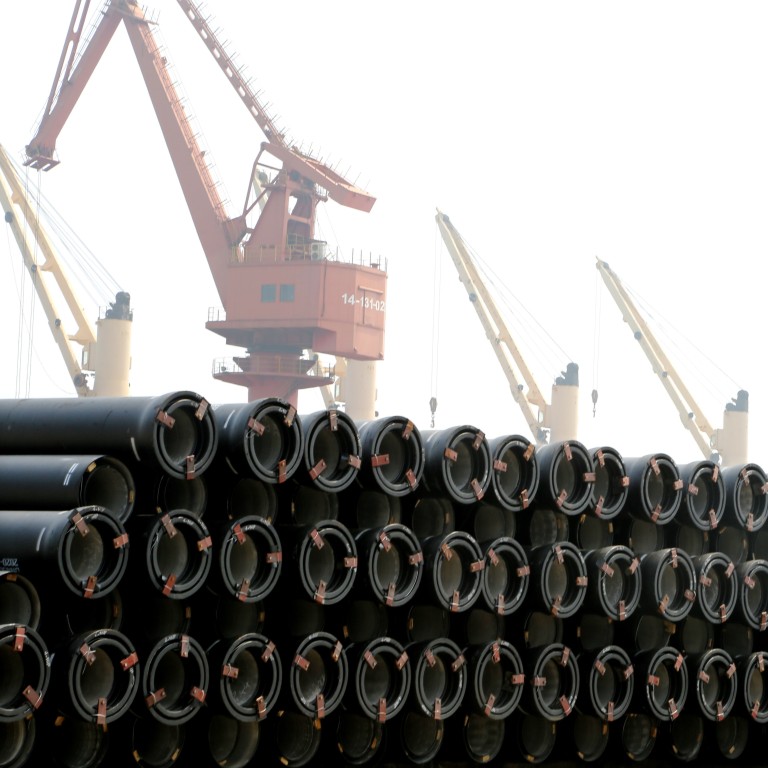 China's industrial giants saw profits tumble in first half of 2020, but recovery continued in June
Industrial profits at China's biggest firms fell by 12.8 per cent year on year in the first six months of 2020, following the coronavirus shutdown
But monthly growth returned in May and June from a year earlier, amid signs that the economy is getting back up to speed
China's industrial giants saw their monthly profits grow for a second successive month in June, but remained in the red over the half of the year, due to the impact of the coronavirus.
Last month, profits of industrial firms saw a year-on-year increase of 11.5 per cent, from an increase of 6.0 per cent
in May
, new data from the National Bureau of Statistics (NBS) showed on Monday.
In the first six months of the year, however, profits fell by 12.8 per cent, with May and June representing the
only months of growth
in 2020.
China's economy has been rumbling back to life in recent months, following a weeks-long shutdown in the early months of the year. Official data said the economy grew by 3.2 per cent in the second quarter, a dramatic turnaround on the minus 6.8 per cent reported in quarter one.
However, the official economic growth figure has been met with widespread scepticism, given that many parts of the economy are still reopening following the lockdown.
Total profits in for the first six months reached 2.51 trillion yuan (US$357.7 billion). In June alone, profits stood at 666.55 billion yuan.
Mining companies saw their profits fall 41.7 per cent in the first half of the year, while manufacturing companies – dealing with trade war tariffs on top of coronavirus issues – were down 9.8 per cent. Utilities firms saw a drop of 8.7 per cent in profits from January to June.
Among the 41 industrial sectors the NBS measures, just nine saw profits rise year-on-year in the first half. One sector was unchanged, while 31 saw their profits decline.
One of the few to have shone was electronics, communications and computing were profits rose 27.2 per cent.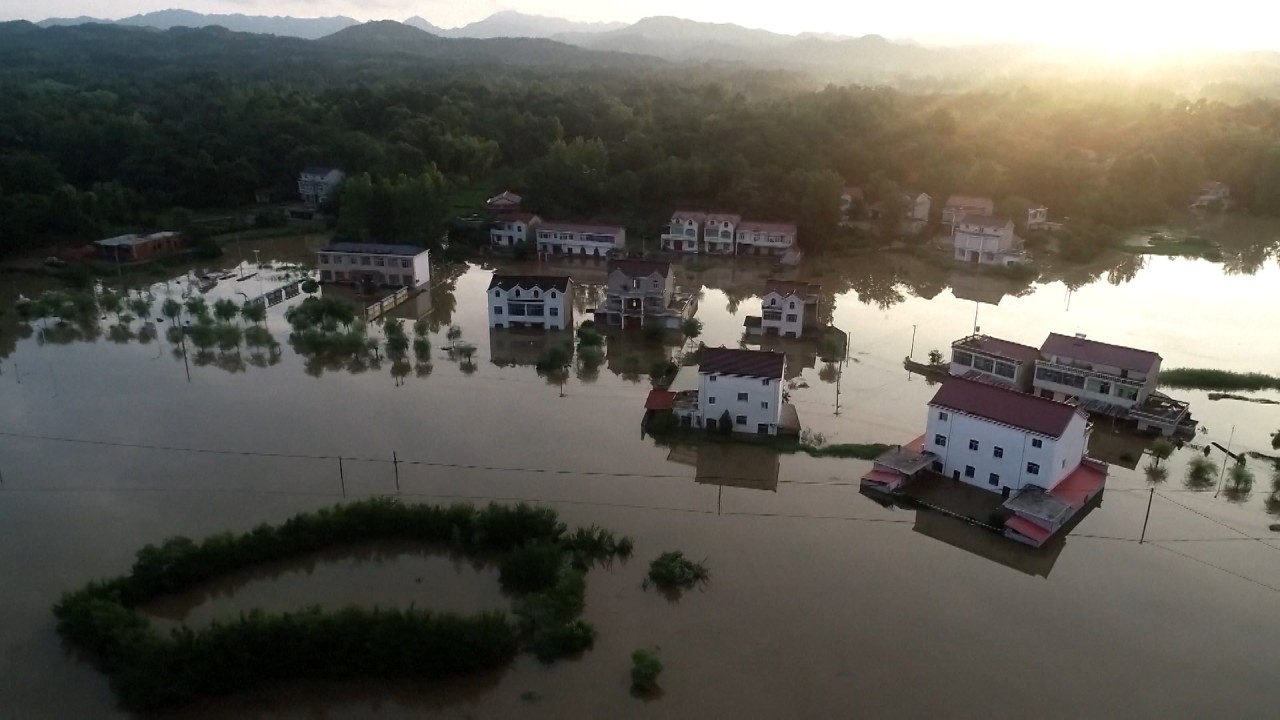 02:16
Deadly floods and torrential rain in China affect over 8.5 million people
Deadly floods and torrential rain in China affect over 8.5 million people
State-owned enterprises, meanwhile, were less profitable than private firms. Their dividend tumbled 28.5 per cent in the first six months compared to a year earlier. For private companies, there was an 8.4 per cent decline, while foreign-invested companies experienced an 8.8 per cent drop.
The overall six monthly profit drop of 12.8 per cent was a slight improvement on the 19.3 per cent drop over the first five months, and the record 38.3 per cent year-on-year decline in the first two months of 2020.
The improvement in May and June has come in line with other indicators which suggest China is the first major economy to have begun recovering from the pandemic, including successive positive purchasing managers' indices, improving retail sales and industrial production, along with
exports and imports
which surprisingly both returned to growth in June.
"Although the profits of industrial enterprises clearly recovered and improved in the second quarter, in general market demand remained weak due to the impact of the coronavirus pandemic. Companies still face many difficulties in production and operations," said Zhu Hong, senior statistician at the NBS.
"At present, the global pandemic is still spreading, the international economic and trade situation is still complicated and severe, the sustainability of industrial profit growth is still uncertain."
This article appeared in the South China Morning Post print edition as: Industrial profit gain adds to recovery hopes