TikTok
Get more with myNEWS
A personalised news feed of stories that matter to you
Learn more
TikTok's Chinese owner ByteDance 'prefers independent spin-off over Microsoft sale' as Donald Trump threatens ban
A source briefed on the discussions says management is reluctant to sell to US tech giant but is open to setting up a separate entity
US President has said he wants to stop the video-sharing app, which is facing growing security and privacy concerns
TikTok could become totally independent from its Chinese owner ByteDance to continue operating overseas, according to a source who has been briefed on the discussions.
But the source said that despite reports that the video-sharing platform would be taken over by Microsoft, ByteDance founder Zhang Yiming and investors were reluctant to sell to the US company.
Over the weekend, US President Donald Trump said he wanted to ban the app, which has faced growing concerns internationally over privacy and data security.
Trump's efforts to ban the app – through an executive order or emergency economic powers – could face a legal challenge, but it still threatens to cripple the business in the US if, for example, it is removed from Apple and Google's app stores.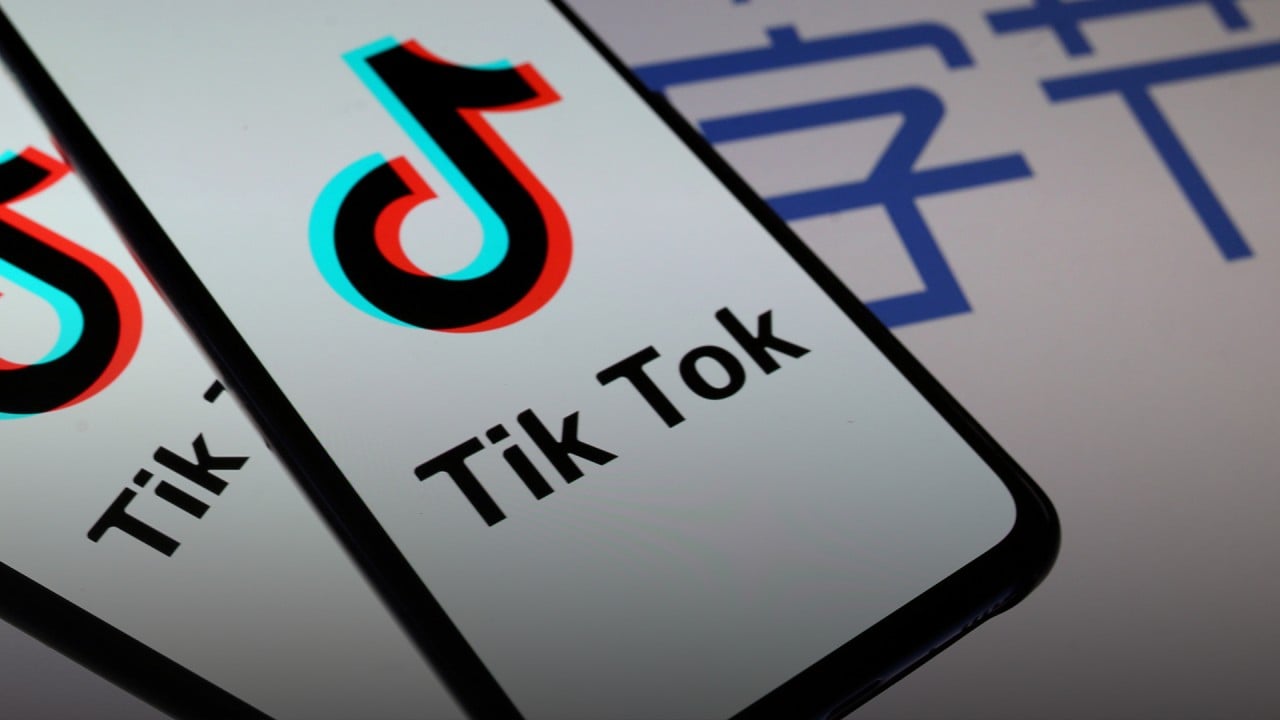 01:14
Trump gives Microsoft 45 days to buy TikTok from China's Bytedance
Trump gives Microsoft 45 days to buy TikTok from China's Bytedance
Vanessa Pappas, the US general manager of TikTok, said the app is "not planning on going anywhere" and "we are here for the long run" in a video address after Trump threatened to ban it on Friday.
But if it is able to continue operating in the US, the board of ByteDance will agree to a complete spin-off for the overseas version of the app, which operates under the name Douyin in China.
The new entity would keep the TikTok name, but will have different management and will no longer answer to ByteDance.
"Except for Zhang Yiming, almost all those in the room favour such a spin-off," the source said. "The mood is kind of: 'the founder will be out and the house will be ours'.
"But even for Zhang himself, there's really no other option because the app will be killed if you don't let it go."
The source added that the newly independent TikTok would operate in all overseas markets in the hope of avoiding further problems, such as the reported investigation by the Australian intelligence services.
The platform has already been banned in India, along with scores of other Chinese apps, following a fatal clash on the Himalayan border last month.
ByteDance declined to comment.
ByteDance is backed by a long list of investors, both domestic and international, including SoftBank Group, Sequoia Capital, General Atlantic, Yunfeng Capital, Tiber Global Management and Hillhouse Capital Group.
On Saturday, Reuters reported that ByteDance had agreed to divest TikTok's US operations and Microsoft was lined up to take over, citing two sources.
But The Wall Street Journal reported that Microsoft has paused negotiations after Trump said he opposed the deal, citing a person familiar with the matter.
Trump told reporters on Air Force One on Friday night that he would issue an order for TikTok to be banned in the US.
"Not the deal that you have been hearing about, that they are going to buy and sell … We are not an M&A (mergers and acquisitions) country," Trump said.
Peter Navarro, director of the White House's office of trade and manufacturing policy, told Fox News on Saturday that Trump would take action on TikTok on Sunday or Monday.
TikTok, the world's most popular Chinese-built app, has repeatedly denied that its user data is at risk or that it poses a security risk to other countries.
But the suggestion that ByteDance may give in to American pressure has triggered a nationalist backlash among some elements of the Chinese public, while others hit out at the US for targeting the company.
Zhang's personal Weibo account was flooded with comments attacking him as a "traitor" who acquiesced to the US for the sake of money.
"You knelt down to them but the enemy still looks down on you, and in the end you will lose your app, money, customers and face," one commented.
Hu Xijin, editor of the hawkish state-owned tabloid Global Times, posted on social media that the company was guilty of two "crimes": challenging the supremacy of the US tech industry and bringing together young Americans who are largely opposed to Trump.
"Whether they eventually 'kill' TikTok or steal this child away from the arms of ByteDance, this is one of the ugliest dramas in 21st century hi-tech competition," Hu wrote.
Hu also defended China's sweeping restrictions on US tech companies – saying the ban on the likes of Google, Facebook, Twitter and YouTube – was a matter of complying with Chinese law.
Other foreign websites and apps are also banned, and the domestic internet also faces heavy censorship.
On Sunday, James Liang, the co-founder of the Chinese travel service Ctrip, argued that China should respond to any US ban on TikTok, or other apps such as WeChat, by liberalising its internet controls to "expose American hypocrisy".
In an article on sina.com Liang argued that while sensitive content should face some "supervision", a more liberal attitude would help Chinese firms abroad and let the country occupy the moral high ground.
"We can imagine that if China opened up to Google, Facebook, Line and other websites, while the US was blocking WeChat or TikTok, the conclusion would be that China has a more open media environment than the US – a huge blow to the US international image as an advocate for freedom, openness and rule of law," he wrote.
The article was removed later that day.
Additional reporting by Reuters
This article appeared in the South China Morning Post print edition as: TikTok's owner 'prefers independent spin-off over sale to Microsoft'