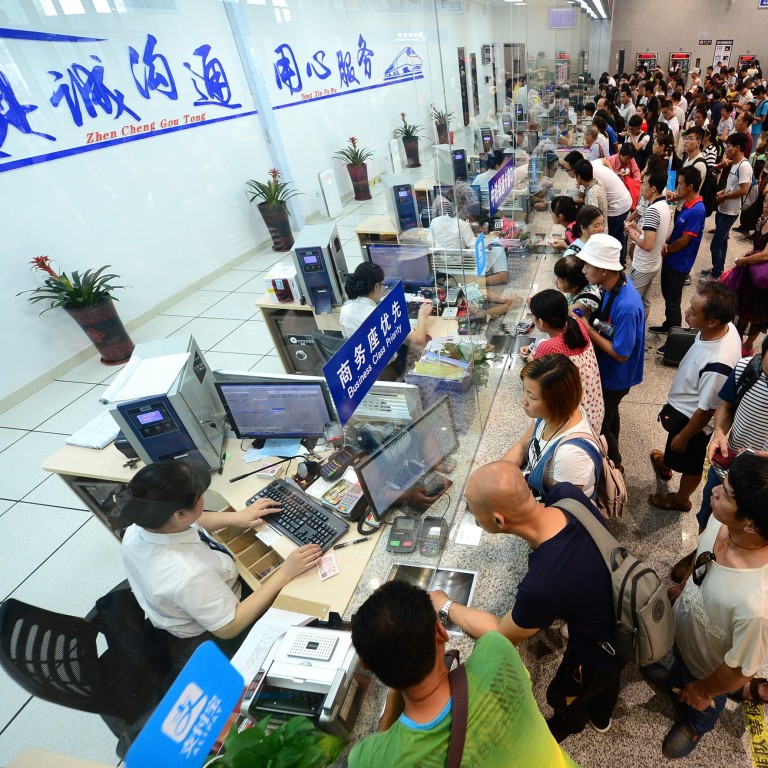 Explainer
What is China's social credit system and why is it controversial?
China's social credit system is a set of databases and initiatives that monitor and assess the trustworthiness of individuals, companies and government entities
A good rating could offer priority health care or deposit-free renting of public housing, while a negative rating could see individuals banned from flights and trains
China's social credit system, by its wide definition, is a set of databases and initiatives that monitor and assess the trustworthiness of individuals, companies and government entities. Each entry is given a social credit score, with reward for those who have a high rating and punishments for those with low scores.
The databases are managed by China's economic planner, the National Development and Reform Commission (NDRC), the People's Bank of China (PBOC) and the country's court system.
Most of the data is gathered from traditional sources such as financial, criminal and governmental records, as well as existing data from registry offices along with third-party sources such as online credit platforms. The Chinese government is also experimenting with collecting data via video surveillance and real-time data transfers, such as monitoring emission data from factories, although these are not considered primary sources.
The State Council first outlined the plan in 2014 covering individuals, businesses, social interactions and judicial administration, with the system expected to be rolled out by the end of 2020.
And while it is similar to the credit ratings provided for individuals and corporations in other countries, the Chinese version is also capable of expanding from personal credit to other aspects of life to include bill payments and criminal convictions.
Business entities, including foreign businesses in China, are subject to a corporate credit system, tracking information such as tax payments, bank loan repayments and employment disputes.
"Those who lose credibility will find it hard to make a tiny step in society," Premier Li Keqiang said in a speech in 2018.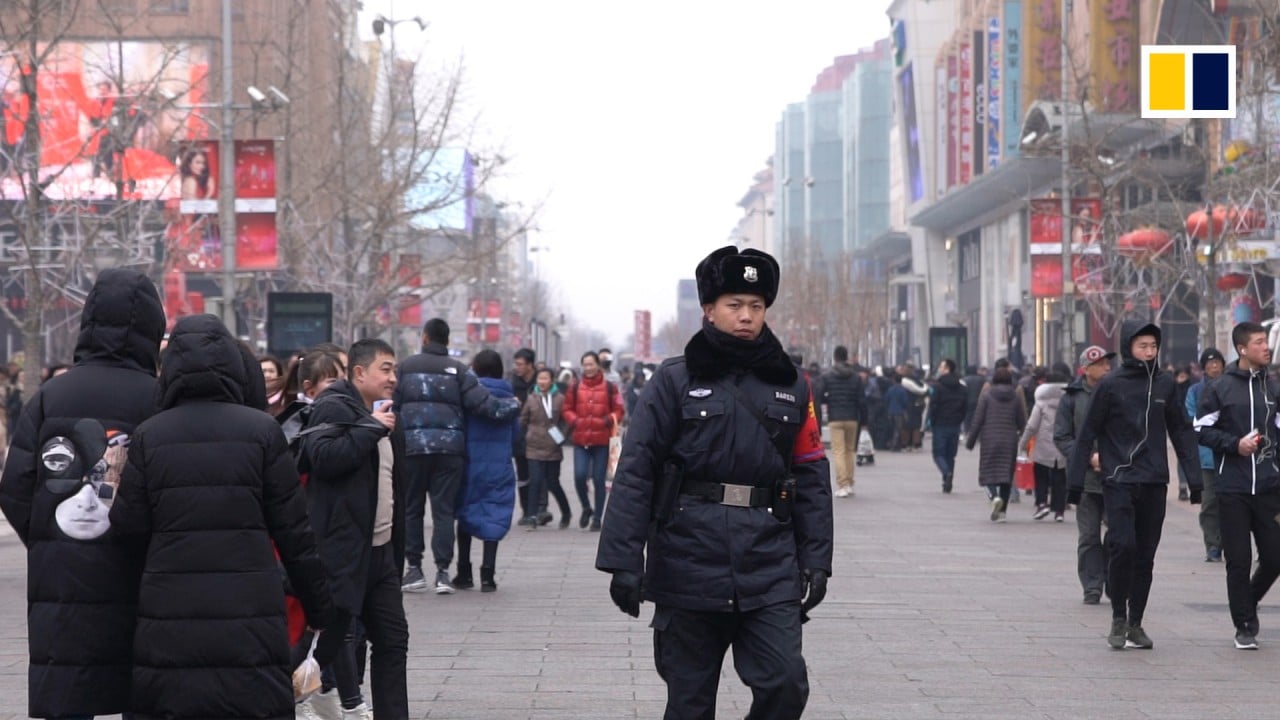 02:30
China's 'social credit system' explained
China's 'social credit system' explained
How does China's social credit system work?
The social credit system compiles a score for both individuals and companies after collecting, aggregating and analysing data from different sources.
For businesses, in addition to its own operations, companies are asked to submit information on their partners and suppliers to local and national authorities. Bad behaviour, low trustworthiness and ratings from suppliers and customers will also influence a company's own credit score.
A good rating will lead to rewards, while a poor rating could see an individual or a company punished or sanctioned.
Individuals who are deemed untrustworthy could face a number of restrictions affecting areas including loans,
travelling by air and rail
as well as education.
In a bid to encourage good behaviour, some local governments have offered incentives such as prioritising health care provision and waiving deposits to rent public housing.
According to a report on the corporate social credit system published by the European Chamber of Commerce in China in 2019, the reward mechanism is not as developed as the sanctioning element.
The report found that sanctions are not limited to fines or court orders, and companies that have been blacklisted could face higher inspection rates and targeted audits, restrictions in government approvals of land-use rights and investment permits.
They may also be excluded from preferential policies, such as subsidies and tax rebates, as well as face restrictions on public procurement. Individuals and companies deemed untrustworthy will also be publicly named and shamed.
Local governments are also required to submit information, including their finances, to the centralised system. According to Chinese court rules, local governments are deemed untrustworthy if they have failed to pay contractors on time or have fabricated data.
Government officials in such cases are then prevented from buying tickets above economy class on flights, trains and ferries. They are also prohibited from racking up large bills at high-end hotels, night clubs and golf courses, as well as from buying or renovating property.
Individuals or firms who have been blacklisted over minor offences can apply to have their status restored when they have repaid their debts and have maintained a good credit record for a certain period of time.
"When we discuss restoring credit, it's mainly aimed at minor or regular offences. Those who have committed serious offences or violations will not be taken off the blacklist ... their untrustworthy record will be kept for a long time, according to law," said Lian Weiliang, deputy director of the NDRC in July 2019.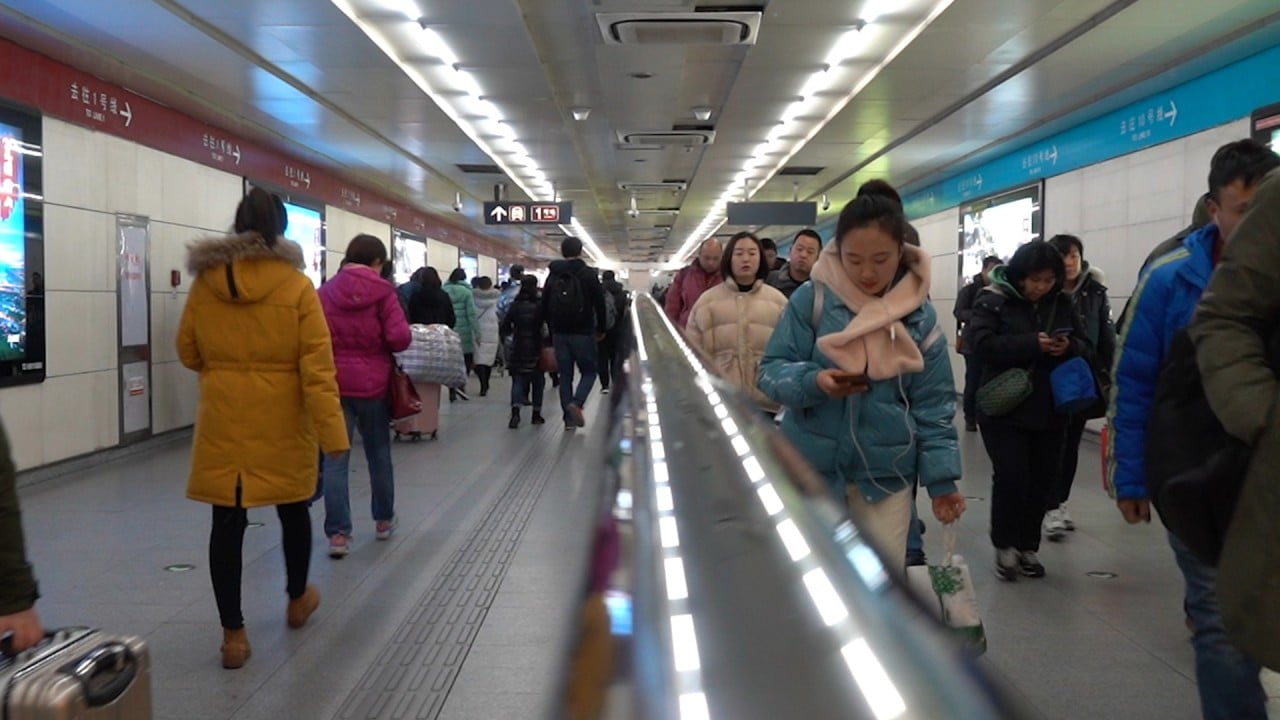 03:02
Company aims to monetise China's social credit system
Company aims to monetise China's social credit system
Why has China set up a social credit system?
The aim of the system is to improve transparency for the public, although it also serves as a tool for the government to impose control on almost all aspects of its citizens' lives.
The idea of establishing a nationwide social credit system in China has been discussed for some time, particularly in the financial sector over the past decade.
But the proposal to construct a social credit system reaching beyond the financial sector was formally put forward in 2011 and announced by then premier Wen Jiabao.
"The lack of creditworthiness in society is still quite prominent. Despite being prohibited, commercial fraud, counterfeiting and selling [fake goods], making false reports and false claims, and academic misconduct continue to take place, and the people are very dissatisfied," Wen said in a statement following a meeting of the State Council in October 2011.
Wen said that the creation of a social credit system would ensure honesty, self-discipline, trustworthiness and mutual trust, and that those who cheat and are dishonest would be punished.
"[The social credit system] provides a good moral guarantee for the reform and development of the socialist economy, politics, culture and society," Wen added.
Under the leadership of current President Xi Jinping, China has been weighing the need for further opening up its markets with increased monitoring and supervising, although this raises questions about the government's role in the economy.
The data-based scoring mechanism also serves as an objective approach to evaluating the trustworthiness of individuals and companies, the government says.
What is the progress of China's social credit system?
For now, the system is still under development and relatively fragmented when it comes to data-sharing between different databases.
According to data from the People's Bank of China (PBOC), the nation's central bank, the social credit system already covered 1.02 billion individuals and 28.34 million companies and organisations by the end of 2019. Many of these had already been rated, and some had even been blacklisted.
The NDRC said in July 2019 that 2.56 million people had been restricted from taking flights, 90,000 people had been prevented from using high-speed rail services and 300,000 people had been deemed untrustworthy by Chinese courts.
Hundreds of companies and local governments have also been named and shamed over offences such as not paying workers and contractors on time, or for illegal fundraising.
Some foreign firms, though, are witnessing rising costs to comply with data disclosures. The European Union Chamber in China report also said that while the databases have a large amount of data, the system is still far from being fully implemented.
The execution of the sanctioning mechanisms and data sharing among different parts of the system is also still incomplete – something that China will improve in the coming years, the report added.
Why is China's social credit system controversial?
The most controversial aspects of the social credit system for individuals is that it tracks behaviour and hands citizens a credibility rating using what critics charge is often incomplete, or inaccurate, data.
Critics of China's social credit system often say Beijing's commitment to regulating behaviour and mass surveillance is Orwellian in nature, where a government tries to control every part of people's lives, similar to what was described in the novel 1984 by English author George Orwell.
There are also concerns about data credibility, data protection and invasion of privacy in China due to weak regulations and law enforcement. Questions also remain as to whether the name-and-shame tactics and sanctions can improve credibility and reduce
outstanding debt,
especially among local governments and state firms, some of which have long-standing financial problems.
Liao Li, a finance professor at Tsinghua University in Beijing, estimated that only around half of the 1 billion individuals included in the database had a complete credit history. This was due to a number of reasons, such as their data not being tracked properly, or their records being spread among many companies and not consolidated.
In a post published by the state-owned China News Services in 2019, Liao also pointed out a number of deficiencies in the social credit system, including weak regulation in the credit industry and poor data protection, urging the government to strengthen laws and regulations to protect consumers.
"The persistent high defaults in the online financial market means that there is too much leverage, and this is also related to a lack of [reliable data] in the credit market," Liao said. "There are many irregularities in the personal credit market; this is not beneficial to the long-term development and trustworthiness of the social credit system.
"There are grey areas concerning overdue debt collection in China. There is no clear law permitting such collection, but such activities have been ongoing in the marketplace. Through legalising debt collection, consumers' rights will be protected from those who collect debt in unreasonable ways."
In 2019, the PBOC attempted to ease concerns that the system was becoming too intrusive in the lives of the public, saying it had not yet collected any data concerning utility payments. China's central bank also said that although the new system was capable of adding data concerning water, power and telecommunication bills, this information would be collected only with the approval of the individuals involved.
Companies, particularly foreign firms, are concerned with large data transfers that are likely to include sensitive data, such as technological details and personnel information, according to the report by the European Chamber of Commerce in China.
The European trade group was also concerned that the blacklisting mechanism for "heavily distrusted entities" may also turn the corporate social credit system into a tool for
trade conflicts.
Based on a draft published by the Chinese government in 2019, companies can be listed as "heavily distrusted market entities" for different reasons, including carrying out fraud, coercion, malicious collaboration, endangering the national or public interest, and infringing on the legitimate rights and interests of customers.
"While the criteria do not formally discriminate against foreign companies, they remain vague and could be difficult to avoid, particularly for foreign companies," the
European Union
Chamber of China report said.
The report also highlighted that the criteria were similar to the measures mentioned by the Ministry of Commerce in May 2019 when it announced that it was compiling an Unreliable Entity List amid the trade and technology war with the United States.
Want to know more?
In every episode of the
Inside China podcast,
we take a deep-dive into a specific topic, mixing independent reporting and exclusive interviews to bring you unique insights into an emerging potential superpower. Now, we are featuring regular updates on the coronavirus pandemic from across the country.
Additional reporting by Annette Ho