After Chengdu, 'nobody knows what is next', say US firms in geopolitical crosshairs
After the closure of the US consulate in Chengdu, American companies in the region began worrying about what comes next
No exodus of US firms from China, but 'new cold war footing' and dissolution of constructive ties has left businesses on tenterhooks
In the days following China's retaliatory closure of the
US consulate in Chengdu
at the end of July, Benjamin Wang received "maybe 20 phone calls" from the top bosses of American firms in the region, "who did not know what was going on" in the crumbling superpower relationship.
The move marked a new and dangerous spike in the US-China rivalry and came after Washington closed the
Chinese consulate in Houston
, citing alleged cyber-espionage activity there.
As chairman of the American Chamber of Commerce in Southwest China, Wang was a natural point man to field anxious questions from some of the 54 Fortune 500 companies based in the region, many of whom were concerned that geopolitical issues were spiralling out of control.
"The first issue is that tensions are escalating. Then there is uncertainty about future policies, you never know where this will go. Nobody knows what is next," said Wang, whose organisation represents the interests of blue chip American companies such as Intel, Ford and Citibank in the area that includes the Chinese megacities of Chengdu and Chongqing, both industrial hubs.
Most of these firms are resolved to stay in China, surveys show, determined to profit from the 1.4 billion person domestic market, while meetings with local officials have suggested that they are aware of the agitation, offering "financial and policy support" to firms in the southwest China region.
Nonetheless, it has been a tumultuous few years even for the most committed American businesses in the country, which have faced down rising costs, tighter governance,
trade war tariffs
, tech spats, coronavirus shutdowns and travel disruptions.
Now, as the US-China relationship goes from bad to worse, with the promise of more fireworks before the American presidential election in November, the overarching concern is about the geopolitical situation, with many executives helpless in the face of what one lobbyist called a "new cold war footing" pursued by both sides.
Could US businesses, long a reliable lobbying force in Washington for closer ties with China, now find themselves caught in the crosshairs?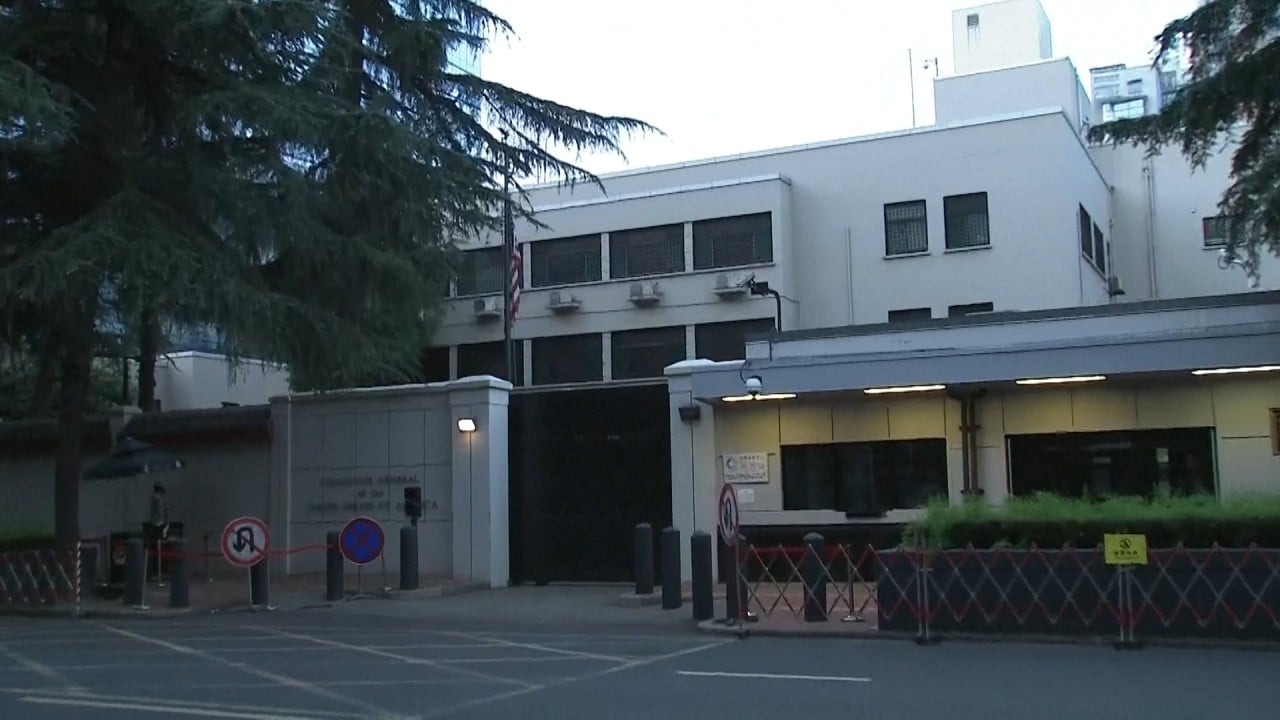 01:27
US consulate in Chengdu shut down in response to closure of China's diplomatic mission in Houston
US consulate in Chengdu shut down in response to closure of China's diplomatic mission in Houston
"It is clear from conversations with our members that at a high level, bilateral tensions are the top priority for companies. In services or manufacturing, it is difficult to ignore the potential for the relationship to bleed into commercial interests," said Matthew Margulies, vice-president of China operations for the US-China Business Council in Beijing.
China's economic recovery
from the coronavirus shutdown earlier in the year means that firms focused on the domestic market have seen revenues recover and profitability return, Margulies said. But the brinkmanship at the governmental level has created a degree of awkwardness on the ground.
"There are reputational risks when dealing with joint venture partners in China. How do you talk this through with your partners?" he said. "If they're reading the news, they may think Chinese companies are under attack. It is very difficult to explain to them what is actually going on in the US."
There are common complaints about the "lack of a constructive narrative" from Washington.
Instead, a quartet of recent speeches by Secretary of State Mike Pompeo, national security adviser Robert O'Brien, Attorney General William Barr and US Federal Bureau of Investigation director Christopher Wray were seen to be laying the grounds for
further decoupling
and descent into a new cold war, without offering any path to improvement.
Indeed, part of Barr's mid-July speech warned US companies that "you should be alert to how you might be used, and how your efforts on behalf of a foreign company or government could implicate the Foreign Agents Registration Act" – a US law requiring agents representing the interests of foreign countries to disclose their relationships or face penalties – a line which has been noted by some who work with or advise Chinese entities.
With this in mind, the US-China Business Council now finds itself advising members as much on the actions of the US government as it does on the Chinese government.
A few normally vocal lobbyists in China have gone to ground, preferring not to comment in public in a sign of how sensitive the situation has become.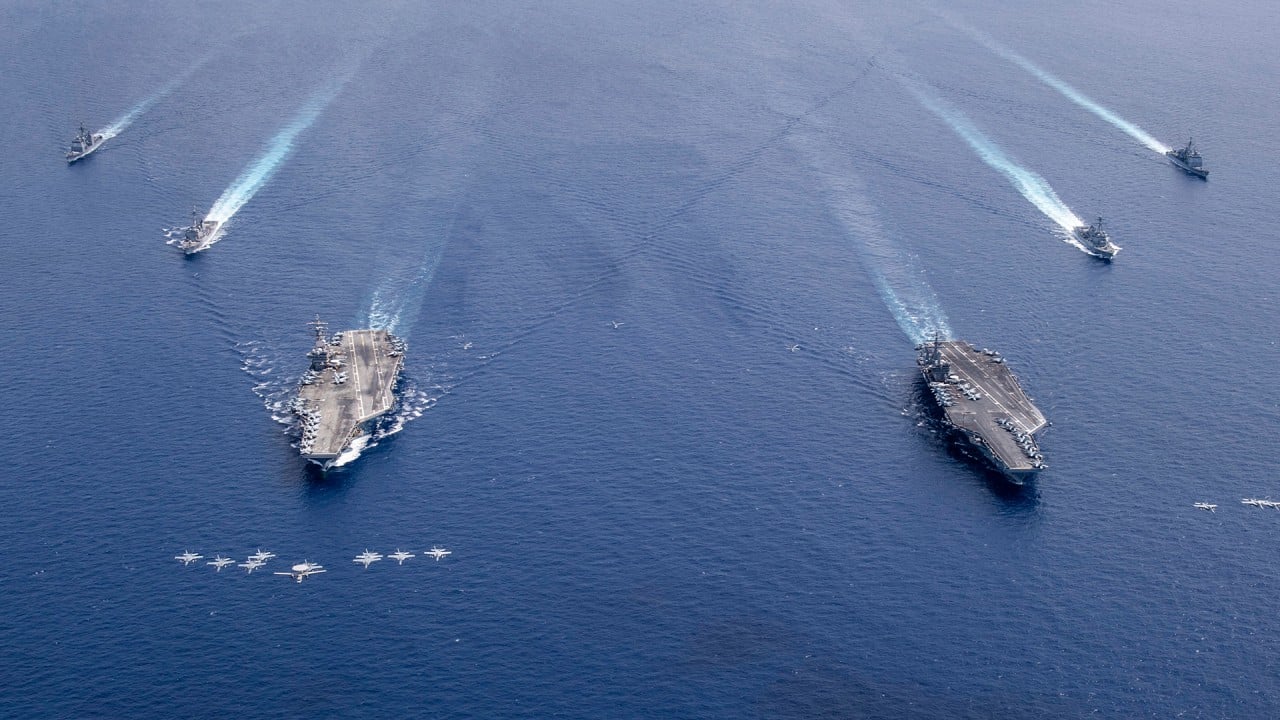 02:32
Washington's hardened position on Beijing's claims in South China Sea heightens US-China tensions
Washington's hardened position on Beijing's claims in South China Sea heightens US-China tensions
"I am amazed by how self-destructive both sides are being and how similarly the two sides are acting," said one. "What scares me is that China will get to a certain point and say: 'We're demonised anyway, we can't get any more wet, so let's just do what we want, starting with Taiwan'."
Some business owners are waiting for election season to pass, in the hope that the current chaos will be replaced by a more predictable working environment in 2021.
"This is an election year in the US and it's really just sabre-rattling," said Philip Richardson, the American owner of Trueanalog Strictly OEM, an audio equipment manufacturer in Guangdong, on the rising tensions. "There are no real concerns in my opinion with the US. It is not going elsewhere to source products. China has the largest resources of materials and workforce in the world. There is a strong support system in China for suppliers."
Others, however, face pressure from US-based buyers looking to diversify their sourcing away from China, suggesting the tensions are playing on consumer habits, and could outlast medium-term political events.
Robert Gwynne, owner of Aramingo Footwear, a shoemaker that exports primarily to American brands from Guangzhou, said more clients are looking for products not made in China, due to geopolitical issues.
"There are two main factors to the current situation, both the geopolitical uncertainty, followed by the US Covid-19 situation and lack of clarity [around that]," Gwynne said.
"Clients are pushing to place [operations] in other markets for diversification. This seems like the simplest solution, but it's much harder to accomplish. There is much in terms of credit and trust extended through supply chains, which has taken years to evolve. That disappears to a large extent in new markets."
Gwynne added that "to [completely] decouple from China is impossible" due to the manufacturing prowess on the mainland.
Hiten Shah, president of US-based sourcing company MES, said that for some industries there is little option but to use China, but in others the pressure is on to seek alternatives.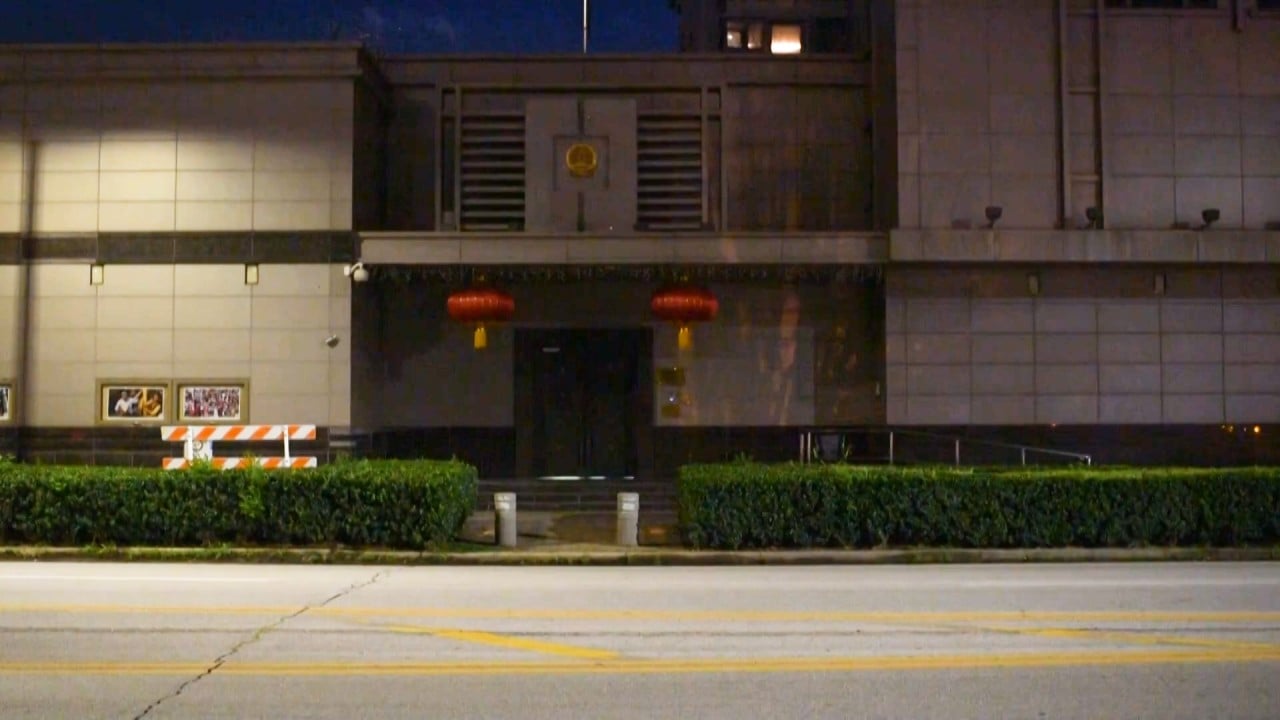 02:23
China calls US order to close Houston consulate 'political provocation'
China calls US order to close Houston consulate 'political provocation'
"All commodities outside electrical or electronics, customers are actively looking for a non-China option," Shah said. "They were worried about tariffs last year but now they are worried about possible military conflicts and rapidly deteriorating delinking between two nations."
Kent Kedl, a Beijing-based partner at advisory firm Control Risks, said that more American firms have been in touch of late, given the rising tension, but that his advice remains the same: don't panic.
"I have been telling clients that you can't map risks by only reading headlines," Kedl said. "There historically has been a layer of insulation between geopolitics and commerce. Look at the mainland and Taiwan, for many years they have been yelling and screaming at each other in official communications, but trade was whipping back and forth across the strait."
Now, however, with actions against
tech firms
, export controls and stringent rules against Chinese investment in the US, these layers are being peeled away, with the US government warning its citizens in mid-July about the "heightened risk of arbitrary detention" in China.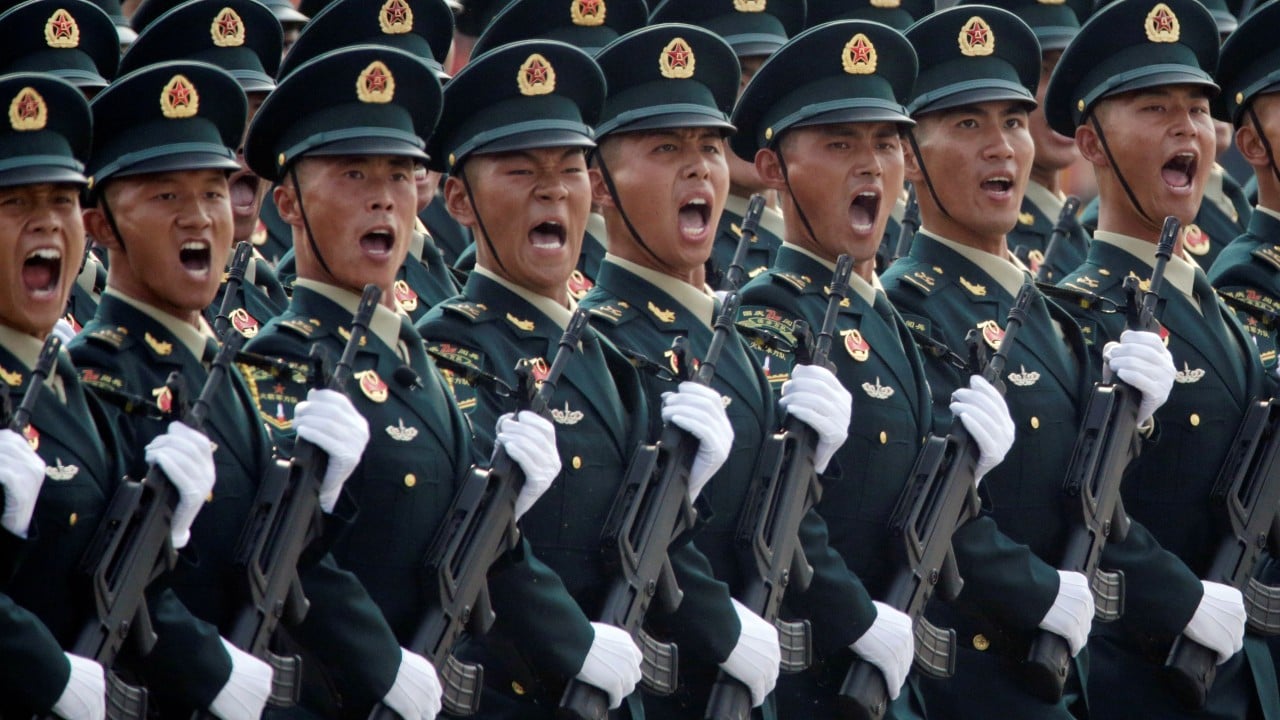 04:12
Are Xi Jinping's China and Donald Trump's US destined for armed conflict?
Are Xi Jinping's China and Donald Trump's US destined for armed conflict?
"Suddenly the geopolitical is having an impact on the commercial and even more so on the operational side of things where companies are asking: 'because of what President Trump has said, do I have to be concerned?'" Kedl said.
There is still money to be made in China and at this stage, there has not been an exodus of executives.
"We are not seeing a significant increase in US outbound [relocation] due to the political or trade disputes," said James Gooding, managing director, North Asia at Santa Fe Relocation. "Most outbound work to the US has been more related to the pandemic, with international assignees wanting to move home to be closer to family."
Nonetheless, it all amounts to a confusing and jittery time for American businesses in China, and those that help run them.
"Do I feel there's a target on my back? Not really … not yet," said the lobbyist. "But we need to be prudent, it is heading in that direction."
Additional reporting by Amanda Lee
This article appeared in the South China Morning Post print edition as: 'new cold war footing' for u.s. firms as tensions mount