China's push to boost local chip industry could backfire by creating excess capacity
China is trying to be self-sufficient as it prepares for a long-term economic, technological and geopolitical rivalry with the United States
But a similar plan adopted a decade ago to grow seven key industries, including electrical vehicles, was not entirely successful
The Chinese government last week published a long list of incentives to encourage domestic semiconductor development and production, including a maximum 10-year tax holiday for some manufacturers.
The background is clear as well: China is trying to be self-sufficient as it prepares for a long-term economic, technological and geopolitical rivalry with the
United States.
However, like many of Beijing's well-intentioned industrial policies, support for the semiconductor industry could also lead to wasteful spending and excess capacity.
The message to potential suitors is that Beijing will bless and encourage any investments that relate to chips. Apart from tax holidays, it also promised government funding support, fast tracks to initial public offerings, as well as easy access to bank credit.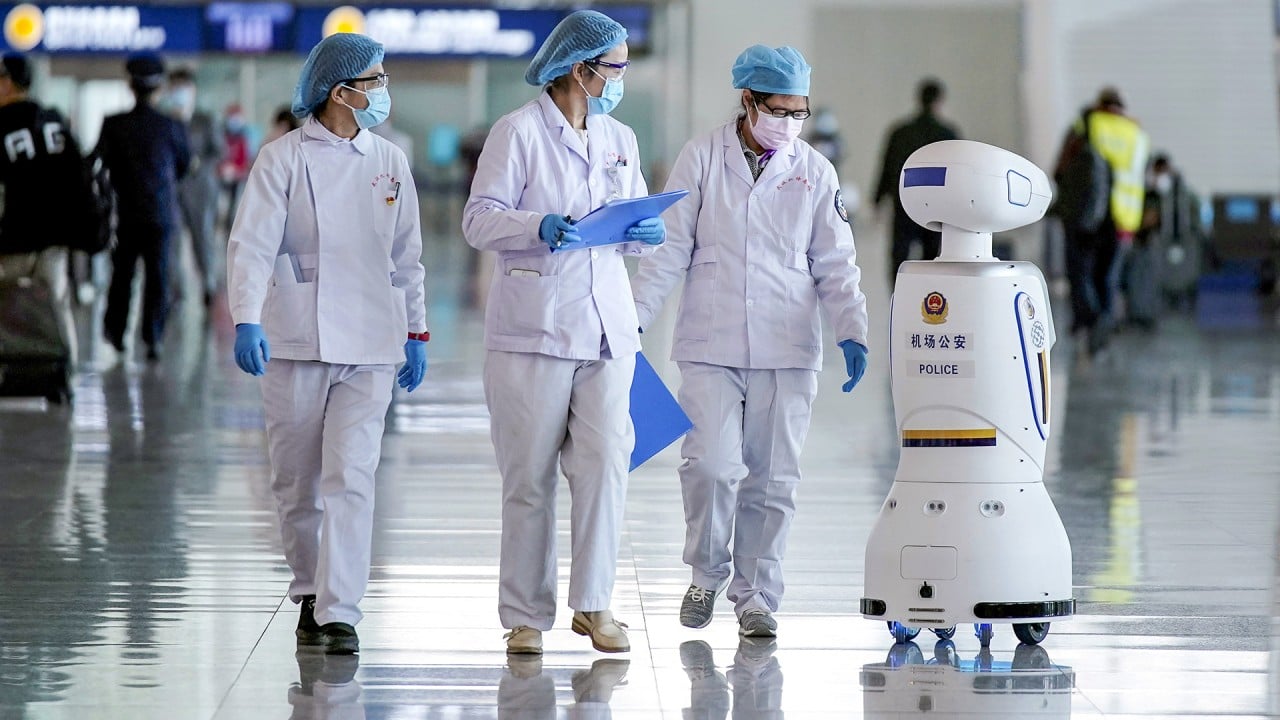 03:07
China's hi-tech industries capitalise on Covid-19 pandemic health care needs
China's hi-tech industries capitalise on Covid-19 pandemic health care needs
The semiconductor support plan is similar, and in some respects identical, to the policies China adopted a decade ago to grow seven "strategic emerging industries", including electrical vehicles.
The result is that China now has over 600 electric vehicle makers, with many stuck in "zombie" status. Ironically, Tesla, a US manufacturer with a wholly owned factory in Shanghai, is by every measure the dominant player in the Chinese market.
A close look at China's chip industry plan shows that Beijing is not even aiming high. A chip plant employing 28-nanometre technology will qualify for the top government reward even though the technology is at least two generations behind the current state-of-the-art 7-nanometre chips, which can only be made by overseas factories.
Not every piece of equipment in China is in need of the latest and newest chips, and bulk production at home can help China to replace imported middle or low-end chips.
But the key is a balance between risk and return, although signs of excess are already evident as nearly 30 Chinese cities have announced new
semiconductor projects
in the first half of 2020 alone.
China now has over 45,000 registered businesses relating to chip design, testing, development and manufacturing, and newly registered businesses in the chip industry have grown 200 per cent in the second quarter of 2020 alone compared to a year earlier, according to Chinese business registration search service, Qichacha.
And some of the semiconductor start-ups have already collapsed, including the Tacoma Semiconductor Technology investment in Nanjing, which filed for bankruptcy last month.
Returns on all new investments are uncertain, apart from the government's general goal of becoming more self-reliant.
The irony is, China will find itself continuing to rely on imports of 7-nanometre and more advanced chips for many years to come, and the latest policy could prolong the process. After all, if a 28-nanometre production line is already good enough to secure Beijing's full support and to find enough clients, why bother to spend more money and time to pursue technological breakthroughs?