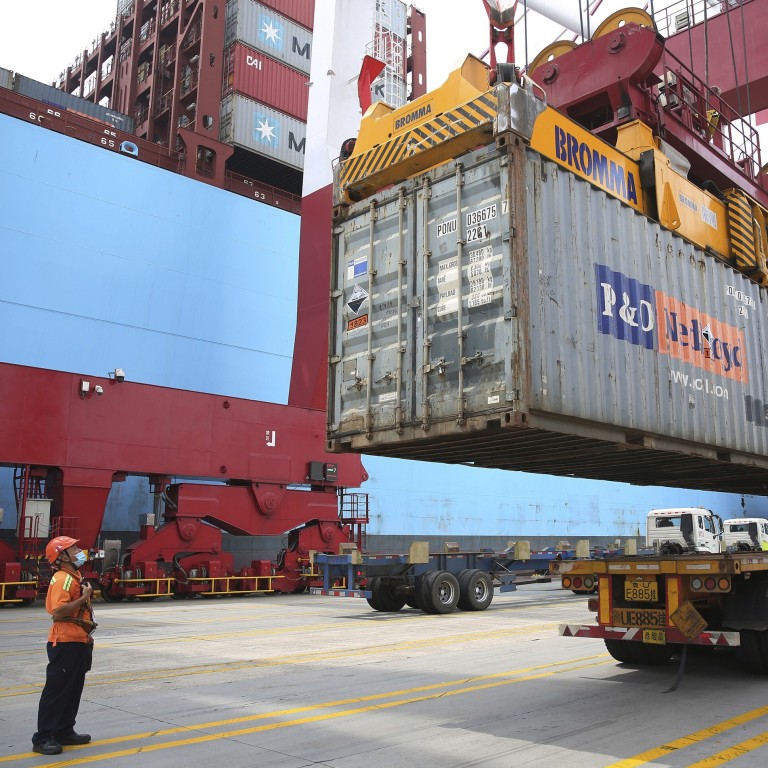 China's new economic strategy to rely on domestic market is not a closed-door policy, Beijing advisers say
President Xi Jinping announced a move to reduce reliance on exports and state-led investment, and instead focus on China's huge domestic market
It is widely perceived as Beijing's inward-looking response to a hostile outside world, but actually involves attracting investment and signing trade deals
China's new economic strategy of "dual circulation" is focused on competition and opening up, and not intended to severe ties with other parts of the global economy, according to economists and government advisers.
The new economic strategy announced by
President Xi Jinping
two months ago intends for China to lean towards its domestic market for growth and technological advancements and is widely perceived as Beijing's inward-looking response to a hostile outside world.
But while the process of economic liberalisation should be increased in preparation for a long-term technology and economic
rivalry with the United States,
the plan also includes lowering barriers for investors and a motivation to secure regional trade pacts, the economists and advisers said.
"The priority on domestic circulation has indicated the importance of supply-side structural reform to increase domestic competition and higher-level opening," said Peng Wensheng, chief economist of China International Capital Corporation on Monday.
"Internally, we should have further deregulation, tear down market barriers and promote the reform of state-owned enterprises with the guideline of competitive neutrality."
Wang Yiming, former deputy head of the Development Research Centre of the State Council, said China needs to improve efficiency at home to survive technological containment by US-led Western countries.
"The core goal is to reduce market distortion and allocate labour, land and financial resources to higher productive areas," he wrote in an article discussing
China's next five-year plan,
the 14th of which will begin next year.
This would involve a free flow of labour by loosening the household hukou registration system and allowing rural construction and housing land to be more commercially developed, added Wang.
A hukou is a household registration document all Chinese citizens must have that controls access to public services based on the birthplace of the holder. Migrant workers will hold hukou from their hometowns, meaning that they will have very limited rights to public services in any other city that they move to for work.
Wider access for small and private firms to the financial services market and a better initial public offering programme to help start-ups and technology firms who have "returned" from the United States, he said.
China is targeting big data, Internet of Things, artificial intelligence and other hi-tech areas to seek breakthroughs – a key subject for the next five-year plan.
Outspoken former Chongqing mayor Huang Qifan said China should open its domestic market wider to the outside world as a way to convince foreign businesses to stay amid growing risks of decoupling.
China should slash average import tariff levels to 5 per cent from 7.5 per cent over the next 3-5 years, and use
free trade pilot zones
to explore building internationally competitive manufacturing hubs and strategic industry bases, Huang added.
"Such talks will help break the US conspiracy of excluding China and lure foreign technology, industries, capital and talent to China," Huang told a forum at the weekend.
Doubts, though, are growing about whether Beijing is still on track for economic liberalisation and opening up despite guidelines released in April, which highlighted the importance of the market as well as its commitment to an open-door policy and the protection of the private economy and foreign businesses.
"Beijing argues that it is as committed to reform and opening as ever. The evidence of the past half-decade suggests otherwise," Daniel Rosen, founding partner of Rhodium Group, said this week.
"That change of heart – from gradual convergence with market norms back to insular self-reliance and government economic control – is what forced a broad US rethink."