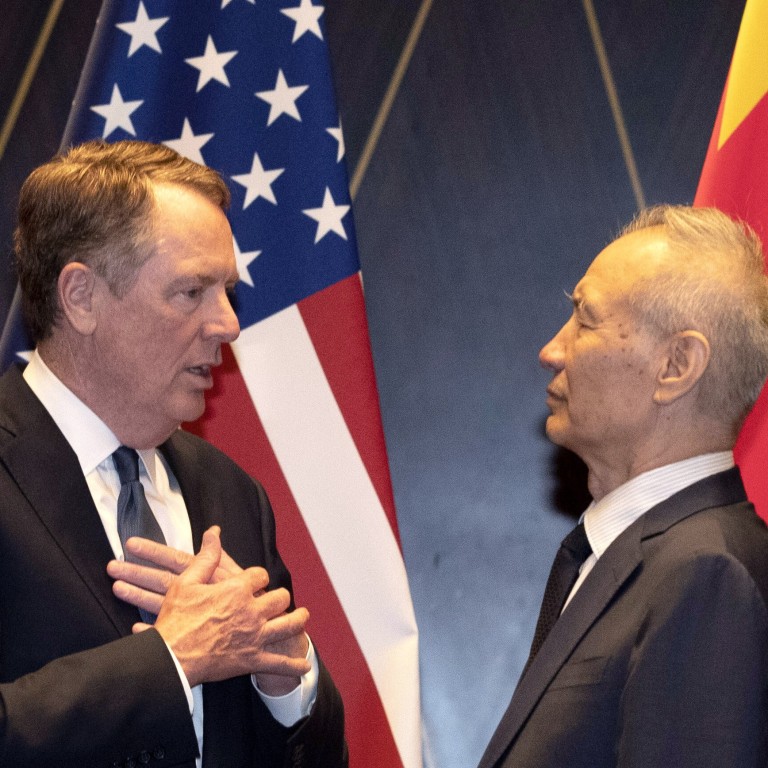 Trump says China failing to meet trade deal commitments, piling pressure on Beijing ahead of review
Donald Trump has played down the importance of the phase one trade deal ahead of a review between top US and Chinese officials
China enters the talks lagging far behind the pace required to meet purchasing commitments agreed to under the deal
US President Donald Trump has said China is failing to meet commitments to buy more American goods under the phase one trade deal, a sign of increasing pressure on Beijing ahead of a six-month review of the deal between senior officials.
Trump played down the deal's importance on Monday, saying it "means very little" in the current environment in which Washington is ratcheting up conflict with Beijing on a series of fronts.
US Trade Representative Robert Lighthizer, US Treasury Secretary Steven Mnuchin and Chinese Vice-Premier Liu He are set to meet in the coming days for a semi-annual
review of the agreement
, where they are likely to discuss problems with its implementation and future work arrangements.
Trump said purchases of US goods by Beijing should increase next year, as part of efforts to correct what he calls major imbalances in ties between the world's two largest economies.
"We did a phase one deal and it was a wonderful deal, and all of a sudden it means very little in the overall import of things," Trump told reporters.
Trump also took another swing at China over the coronavirus pandemic, saying increased purchases of US goods would "never pay for the loss of life in our country and all over the world".
US-China relations have deteriorated in recent weeks to their worst level in decades. Trump has threatened to end the trade pact over China's handling of the virus outbreak, which had its initial epicentre in the Chinese city of Wuhan.
Tensions have also risen after the US sanctioned
11 Hong Kong and Chinese officials
over their involvement in China's security crackdown on Hong Kong under the new national security law.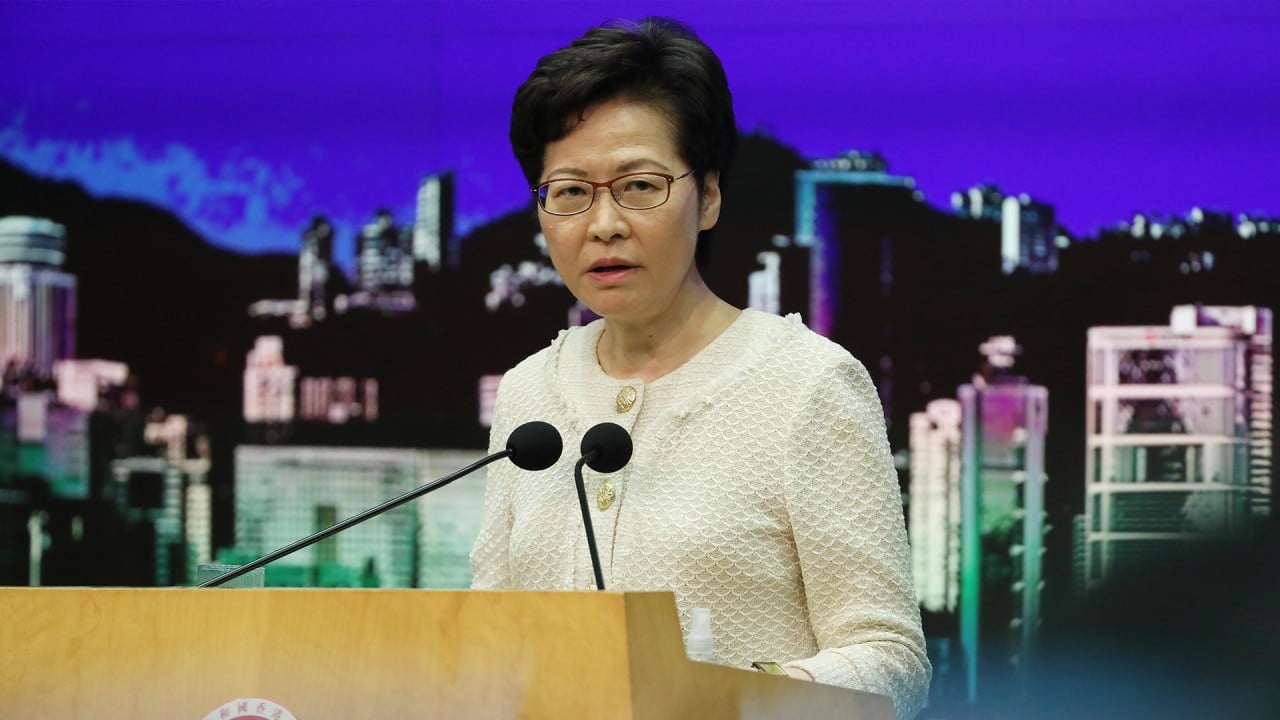 03:08
US sanctions 11 Hong Kong and mainland officials including Hong Kong's chief executive Carrie Lam
US sanctions 11 Hong Kong and mainland officials including Hong Kong's chief executive Carrie Lam
Trump's latest attack was an executive order he signed last week to prohibit US residents from doing any transactions with Chinese-owned firms ByteDance, the owner of the
video-sharing app TikTok,
and Tencent, the owner of popular messaging app WeChat.
There are no specific clauses in the phase one deal that state a failure to meet commitments will see it terminated, but it can be ended by either side with a written notice. Once a proposal has been filed, the pact can be officially killed in 60 days or at another agreed-upon date.
China is far behind the pace needed to meet its first-year goal of a US$77 billion increase in purchases, due in part to the global recession caused by the coronavirus. Under the pact, which was
signed in January
, China pledged to boost purchases of US goods – including services and agricultural, manufactured and energy products – by some US$200 billion above 2017 levels within two years.
So far China has only reached 18 per cent of the annual purchase target, Morgan Stanley analysts, including Robin Xing Ziqiang, said.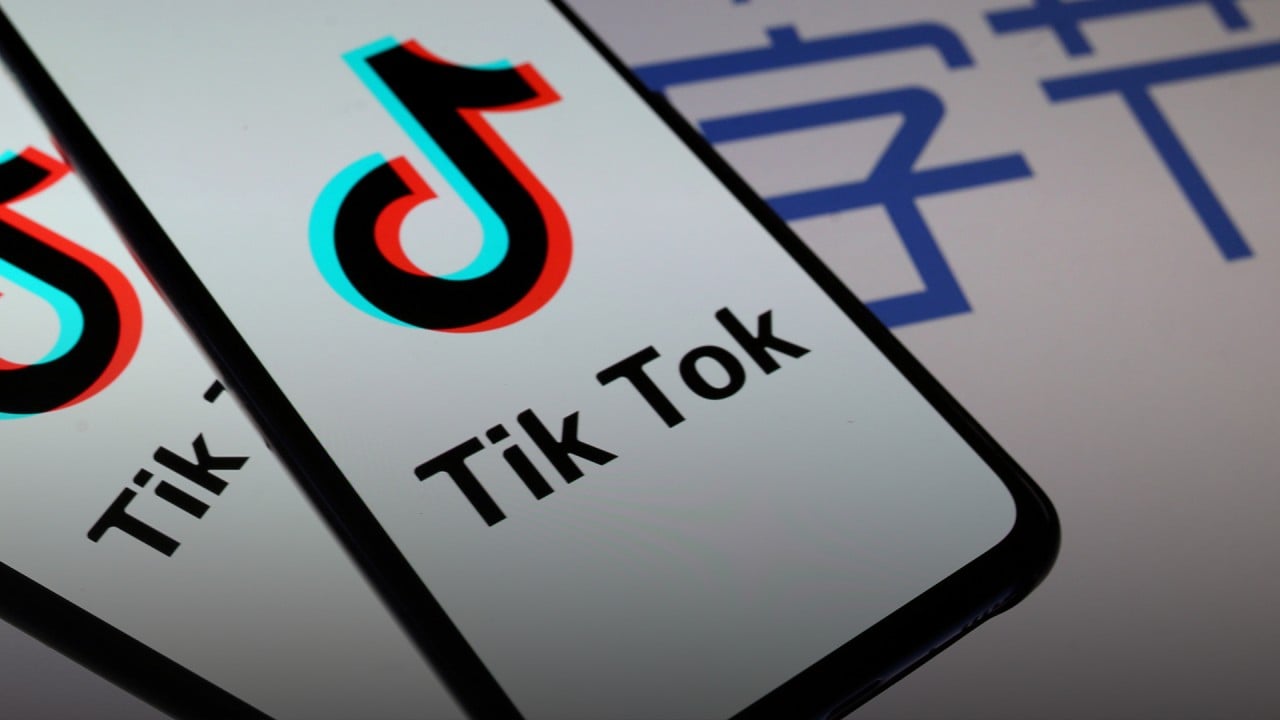 01:14
Trump gives Microsoft 45 days to buy TikTok from China's Bytedance
Trump gives Microsoft 45 days to buy TikTok from China's Bytedance
While China stepped up its soybean orders to 3.6 million tonnes in June and July from 1.1 million tonnes per month in the first five months of this year, it will still be short of expectations in the phase one deal, Xing said.
"The two sides are monitoring if the pace of purchases could be accelerated in the coming two to three months when the US enters harvest season," Xing said.
"While Covid-19 has modified incentives for the US and China, rhetoric and regulation measures are more likely in the coming months" to help increase purchases, he added.
China has also bought record amounts of US corn in recent weeks, according to data from the US Department of Agriculture.
China's recovery from the coronavirus pandemic continued in July, but it is yet again relying on credit-driven investment directed by the state to revive economic growth.
Analysts said with the economy once again reliant on heavy industry, infrastructure projects, debt, investment and low-end exports, China could become a less important market for global manufacturers, which continue to face obstacles in doing business there.
China's leaders have proposed a
"dual circulation"
model of growth to steer the economy, prioritising "internal circulation" and boosting domestic demand to reduce the nation's reliance on overseas markets and technology.
Chinese imports contracted by 1.4 per cent on-year in July, down from a 2.7 per cent gain the previous month, as the nation redoubles efforts to develop a domestic industry that can replace imports for products such as semiconductors, which typically come from Taiwan and the US.
Brad Setser, a former staff economist at the US Department of the Treasury, calculated that China's imports – net of imports for re-export – have halved to 4 per cent of Chinese gross domestic 15 years ago.
"If the world wants a policy map for how to deglobalize in an orderly way, China's industrial policy over the last 15 years in a strange way provides a bit of a road map," Setser tweeted on Monday.
This article appeared in the South China Morning Post print edition as: Trump piles pressure on China ahead of deal review