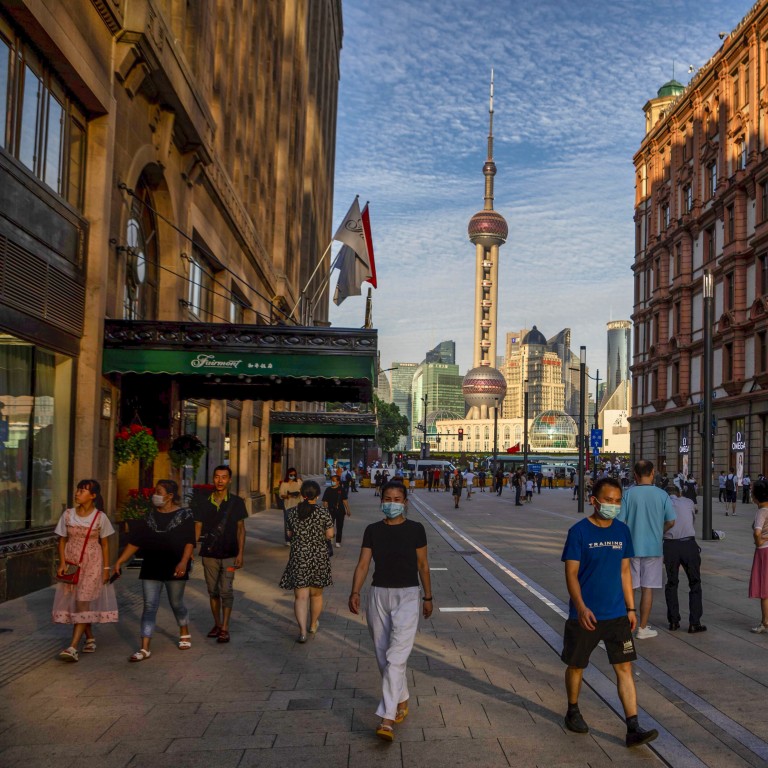 Chinese business leaders urge country to keep thinking global
Beijing has called for increased focus on 'domestic circulation' to boost self-reliance
Xu Weiping, whose Advanced Business Park is behind a US$2.2bn London development, says political tensions should not derail international cooperation
China should resist anti-globalisation sentiment and promote international cooperation, Chinese business leaders have said.
Beijing has announced a master plan to shift the focus of its economic growth engines towards "domestic circulation", to become more self-reliant, especially in key technologies.
But Xu Weiping, chairman of Advanced Business Park, which is behind a £1.7 billion (US$2.2 billion) property development in London, said China and Britain should continue to cooperate economically despite growing political tensions.
"There are mutual suspicions between the UK and China, who do not agree on certain issues," Xu told the South China Morning Post.
"[But] it would definitely be insufficient for China to rely on 'domestic circulation' to develop its economy."
Xu said the post-Brexit era would provide certainty about the direction of the UK economy and confidence in its long term development, Xu said.
Xu said he was planning to launch 2,000 office units, called "cubes" in November as part of the London development with facilities designed to promote hygiene and virus prevention.
The units on the Royal Albert Dock in East London will include hi-tech equipment and video conferencing facilities, but also basic furniture such as beds, sofas and sinks to employees working late can stay in the office to reduce their reliance on public transport and cut the risk of infection.
Xu expects strong interest from Hong Kong and Asian customers, although China's tight foreign exchange policies and capital controls may dampen demand from the mainland.
Meanwhile, Guo Guangchang, the chairman of Fosun Group, recently told the the Yabuli Forum in Wuhan that the Chinese people have the wisdom and ability to resolve the challenges from anti-globalisation sentiment, even if it means foreign countries are less willing to cooperate when China wants to open its markets.
As the world's second largest economy, China should be more responsible and help its companies to become more international, while opening up its doors to let global companies enter its domestic markets.
Opening up and taking part in the global economy were one of the most important reasons for China's success in the past 40 years, Guo continued, arguing these were not things that could be dismissed when planning for the next few decades.
"The United States is strong because it has a group of powerful global companies … China lacks such companies, and should empowered by these enterprises," Guo said, according to local media reports. "As a company, we should abide by global market rules and cooperate with the world's best companies."
Guo said China still faced many problems in building the capacity to be self-reliant and needed to do more to attract global talent and resources.
This article appeared in the South China Morning Post print edition as: Call for cooperation despite global tension