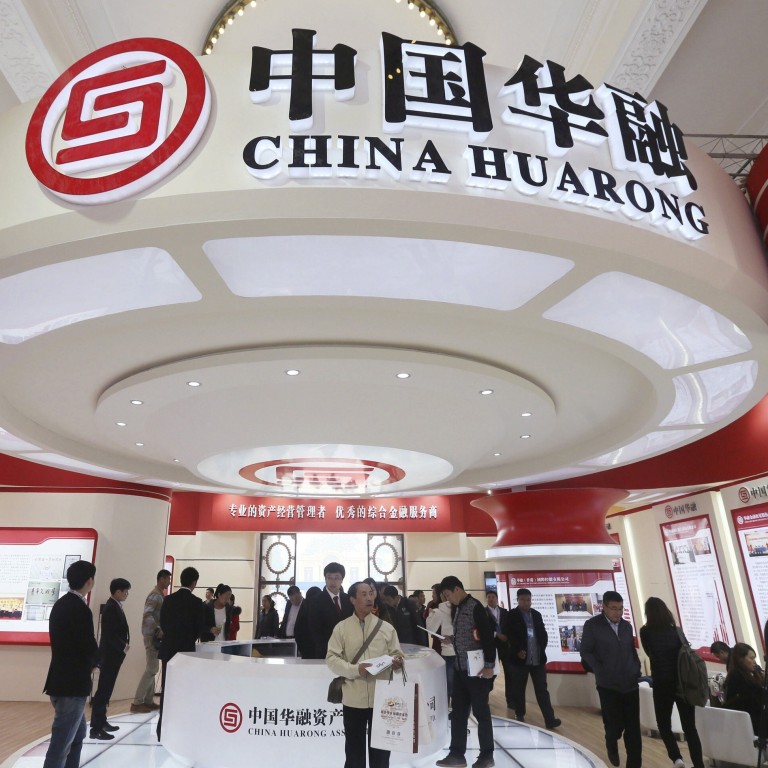 Huarong corruption scandal underscores governance failures at China's financial institutions
Former China Huarong Asset Management chairman Lai Xiaomin pleaded guilty to taking 1.8 billion yuan (US$259 million) in bribes between 2008 and 2018
The corruption case is unlikely to be the last for institutions that do not have proper internal governance, external oversight and a mechanism of checks and balances
The details of the massive financial corruption by Lai Xiaomin, the former chairman of a major state-owned asset management company, are truly jaw-dropping even by Chinese standards.
Lai, the former boss of China Huarong Asset Management, last week
pleaded guilty
to taking 1.8 billion yuan (US$259 million) in bribes between 2008 and 2018. It means Lai, on average, took bribes of around half a million yuan every day for a decade.
Lai was found to have hidden away around 270 million yuan (US$39 million) of cash in a flat, which he nicknamed "the supermarket".
But the stacks of 100 yuan notes were only part of Lai's ill-gotten gains. He also received gifts of "a large number" of luxury vehicles, properties, gold items and pieces of art. Lai was also convicted of bigamy as he lived with a number of women and fathered two illegitimate children.
Supporting Lai's decadent lifestyle were massive corporate governance defects at Huarong. It was created in 1999 as a vehicle to take over non-performing loans transferred from China's biggest commercial banks before they went public. It is owned by the Ministry of Finance, but the real power rested with its management, headed by Lai.
Since Lai became the chairman and Communist Party secretary in 2012, he turned the institution into a one-man piggy bank. Lai said there was no oversight of his activities and that he could do whatever he wanted, from granting credit worth billions of yuan to favoured borrowers, to appointing the head chef of the company's canteen.
Blessed with its status as a state-owned entity and possessing the requisite financial licences, Huarong is able to obtain large sums of funding at super low costs, making it the ideal lender for private businesses in need of money. Money brokers in Hong Kong called Lai the "God of Fortune".
But Lai's downfall showed that the entire corporate governance structure of Huarong was just an ornamental cloak covering his one-man rule.
It follows the case of the
Hengfeng Bank
in Shandong province where jiang xiyun, the bank's chairman from 2008-13, was sentenced to death for corruption before his successor, Cai Guohua, was also charged with corruption and also embezzlement.
And while Huarong may be an extreme case in China's financial industry, it is worth noting for those Chinese financial institutions that do not have proper internal governance, external oversight and a mechanism of checks and balances, the Lai corruption case is unlikely to be the last.