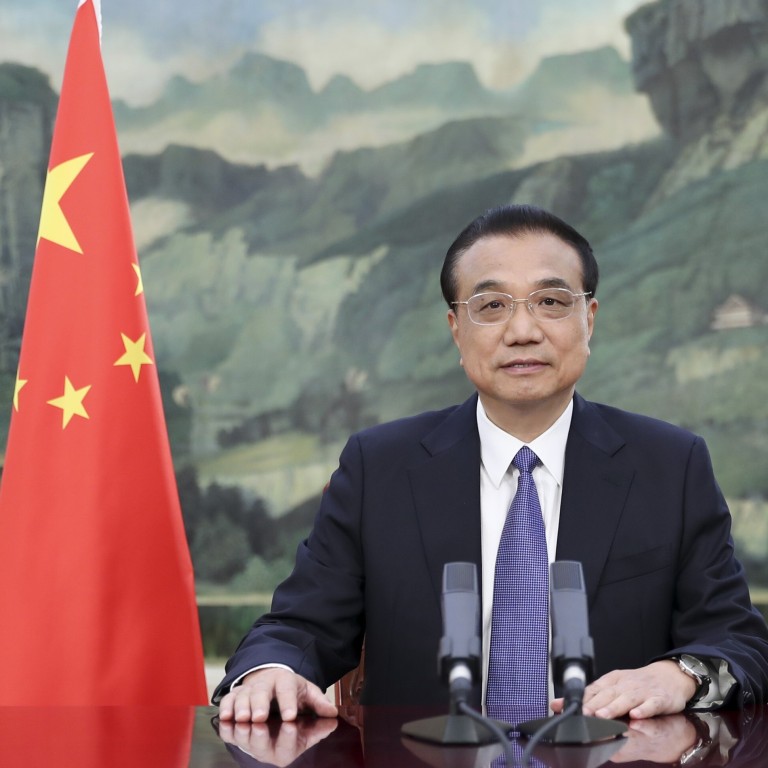 Coronavirus: China's State Council urges local authorities to speed up fiscal support for small firms
The State Council has urged local authorities to swiftly allocate central government support to help businesses and households recover from the coronavirus pandemic
China has budgeted about 2 trillion yuan (US$288.2 billion) to cushion the impact of the virus in the first eight months of the year, including 300 billion yuan in tax and fee cuts
China's State Council has reiterated the urgent need to channel fiscal relief and bank credit to small businesses, as Beijing continues to nurse its fragile economy back to health after the coronavirus shock.
At the first regular meeting of China's cabinet in three weeks on Monday, Premier Li Keqiang urged local governments to swiftly allocate central government support to businesses and households, according to an official statement posted online.
His remarks were a follow-up to a
policy implemented in June
in which Beijing said it would transfer much of its stimulus funding directly to cash-strapped city and county governments, bypassing provincial authorities.
The policy was a break with routine in China, because money from Beijing often trickles down through a rigid fiscal hierarchy – the central government transfers funds to provincial authorities, then provincial authorities make their own budgets and allocate funds to municipal and county-level governments.
The coronavirus shock, however, has pushed Beijing to adopt something closer to a disaster relief model to quickly distribute emergency aid.
The meeting chaired by Li was the first gathering of the cabinet since July 29, indicating the summer break is over for China's state councillors and ministers. The State Council usually meets on a weekly basis, but had five meetings in July.
China has budgeted about 2 trillion yuan (US$288.2 billion) to cushion the impact of the virus in the first eight months of the year, including 300 billion yuan in tax and fee cuts, the State Council said. Nearly 98 per cent of remaining funds have been distributed to local authorities.
"In the next step, we must guide cities and counties to speed up the process of granting the funds to help market entities and to support people's livelihoods," the statement said.
The State Council vowed to crack down on slow distribution of funds and enhance monitoring to ensure "clear accounting and transparent flows". False accounting and embezzlement of the money would be seriously punished.
China's reliance on multiple layers of bureaucracy to channel money to pandemic-affected businesses and households differs from many major economies, including the United States and Hong Kong, which have opted for direct cash transfers to people and employers.
China does not have a unified coronavirus relief policy, instead leaving local governments to decide on who qualifies for government subsidies.
Beijing's focus on state-backed projects and industrial production to revive the economy has helped China become the first major economy to return to growth in the second quarter.
However, the country's recovery has been unbalanced, as there has been limited support for businesses and households. In July, while
China's industrial output
continued to expand, retail sales contracted.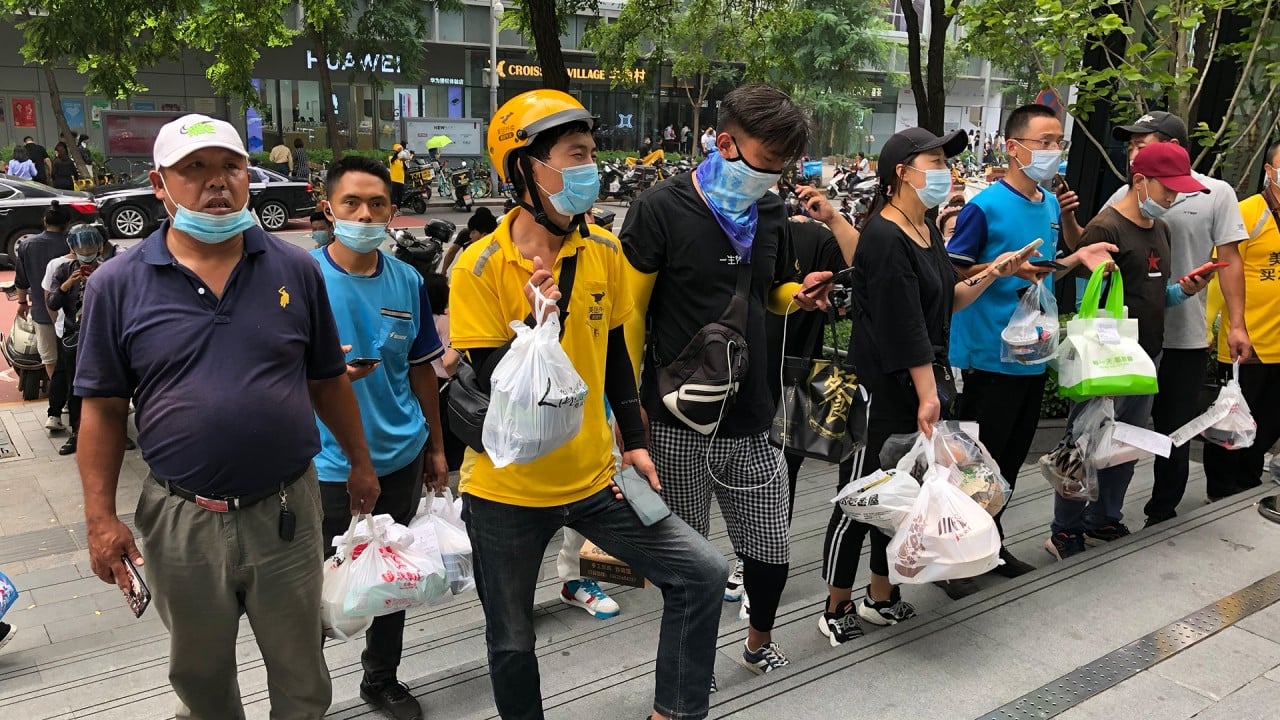 04:13
Pandemic food delivery boom creating vast amounts of plastic waste in China
Pandemic food delivery boom creating vast amounts of plastic waste in China
The State Council said China's central bank and commercial banking system must ensure sufficient credit flowed to small businesses.
Lower interest rates in the first seven months of the year have saved Chinese borrowers 870 billion yuan, the cabinet said, adding that was not enough. Beijing will continue to "guide" lending rates lower to help borrowers.
Chinese banks, which have reported a rare fall in combined profits for the first half of 2020, have been told to cut charges for clients, the State Council said.
Shao Yu, chief economist at Orient Securities, a brokerage in Shanghai, said China's policies to support businesses have been effective.
"Unemployment is within a tolerable range, while industrial output and [gross domestic product] growth are stronger than expected," Shao said. "It shows that supportive policies from Beijing have translated into some help for the country's small businesses."
This article appeared in the South China Morning Post print edition as: Beijing urges faster virus relief