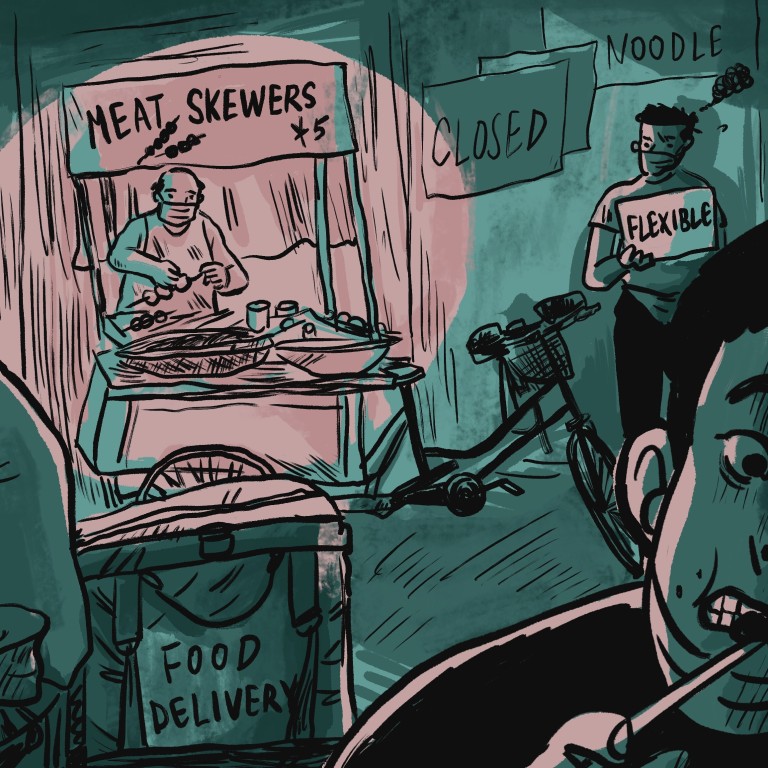 Coronavirus: China seeks solution to unemployment crisis with flexible jobs
Many struggling workers in China are taking part-time jobs such as street vending and construction to make ends meet
When winter comes, many outdoor jobs in the nation's colder regions will disappear, putting low- and medium-income groups at risk
In June, Qiu Xiaogang decided to close his Happy Noodle Shop near an expressway in northern China's Inner Mongolia autonomous region and set up a street food stand to sell grilled meat skewers.
It was the second time this year that Qiu had been forced to close his shop. The first was during a coronavirus pandemic-induced lockdown. To make ends meet then, he did a short stint at a construction site, moving bricks for about 200 yuan (US$29) a day.
After the lockdown ended in May, he returned to his shop, but his income was too small to make up for the 60,000 yuan (US$8,663) he had lost from the shop's closure.
With limited options, Qiu and his wife turned to
street vending
– setting up a small stall in a government-designated park. They serve meat on a stick all day, and last month they pulled in a net profit of around 10,000 yuan (US$1,440).
In the past, street vendors tended to operate under the central government's radar, but in the months since the coronavirus emerged, they have become key components in an unstable job market.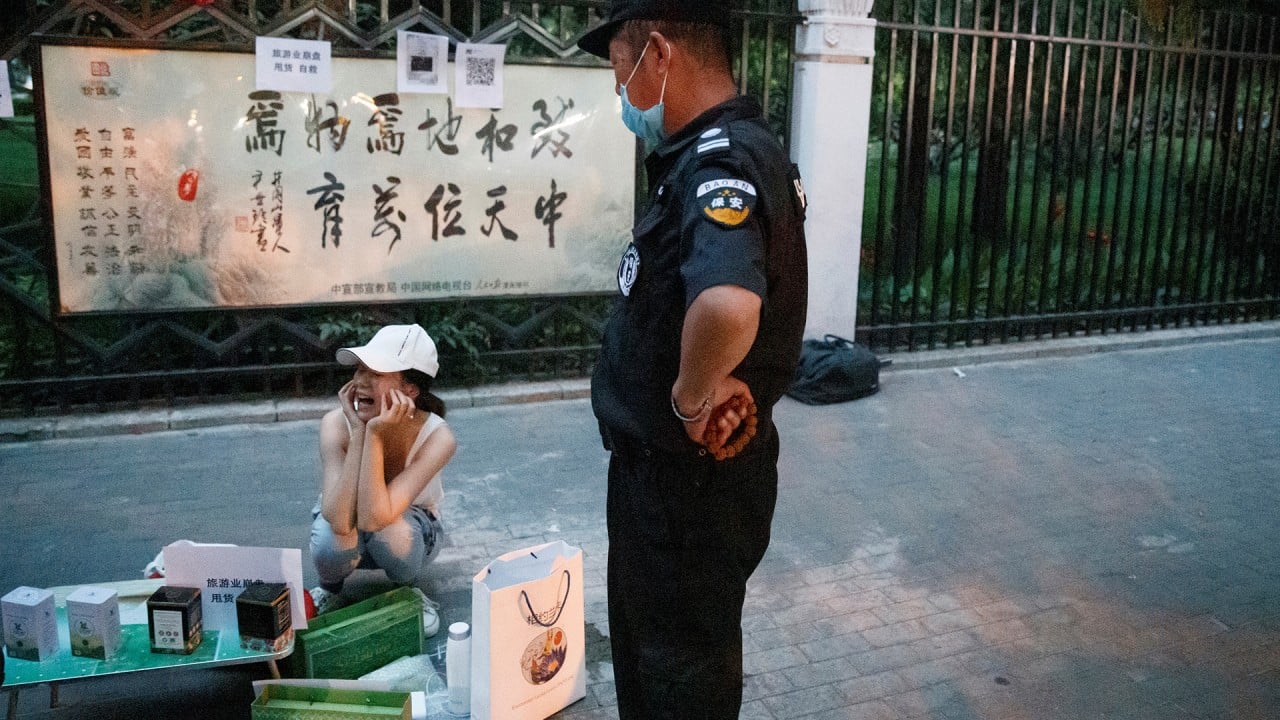 02:31
Beijing's snub puts street vendors on wrong side of regulations again
Beijing's snub puts street vendors on wrong side of regulations again
The central government's latest strategy to ease unemployment pressure lies in encouraging people to set up their own small shops, creating numerous part-time jobs in sectors such as retail, construction, community service and online entertainment.
Flexible employment has become a buzz phrase in the government's latest policies. The term is broadly defined to include anyone who is not a full-time employee. These may include people who tutor, deliver food, moonlight as a driver for ride-hailing giant Didi Chuxing, or sell street food.
02:46
Chinese rats, cobra farmers face debt and poverty after wildlife ban
Chinese rats, cobra farmers face debt and poverty after wildlife ban
This month, Beijing estimated that there were around 200 million flexible workers in the country. That figure is close to the number of self-employed people calculated by some economists. A study by Peking University earlier this year, using mobile payment data, found that China had more than 97 million self-employed households that supported around 230 million jobs.
While it is unclear whether and how the
official unemployment survey
conducted monthly by the National Bureau of Statistics (NBS) categorises flexible workers, people are considered employed as long as they have worked at least one hour a week.
The government's survey-based unemployment rate – which does not include most
migrant workers
– stood at 5.7 per cent in July, unchanged from June. But at the end of June, the number of self-employed was 3 per cent less than at the beginning of this year.
"The problem is that the unemployment rate itself cannot reflect overall employment pressure," said Raymond Yeung, chief economist for Greater China with the Australia and New Zealand Banking Group (ANZ). "If you work part-time, you may not be part of this rate. But the wage pressure is still high because you are underemployed. If you are underemployed, headline indicators cannot reflect overall pressure."
Economists from JD Digits, the research arm of e-commerce firm JD.com, recently looked at users of its site whose monthly income was less than 10,000 yuan and found that the unemployment rate among low- and medium-income groups was double the headline figure reported by the NBS in June. The lower their incomes, the higher the chance they were unemployed.
"A sharp drop in income levels and a slow recovery in consumption usually mean a great risk of unemployment. For low- and middle-income groups, this connection is much stronger," said Shen Jianguang, chief economist at JD Digits.
Universities and colleges across China have used flexible employment in the past to mask the unemployment rate among their graduates. Some students who could not find work have been asked to identify themselves as flexible workers to help schools boost their employment figures, which are closely tied to funding and enrolment.
This year, the Ministry of Education expanded the definition of freelancer – a category of flexible work – to include
bloggers, online marketers and e-sports players,
in light of the tough job market for this year's record 8.74 million university graduates.
In late June, a report from the state-run China Central Television said the government had prohibited schools from forcing graduates to sign fake labour contracts. The topic became a hot-button issue on Weibo, China's version of Twitter, generating tens of thousands of comments.
"I got message-bombed every day, threatening that I would not receive my graduation certificate. The teacher even said that if I could not find a company, she could help get me a fake employment agreement," one popular comment said.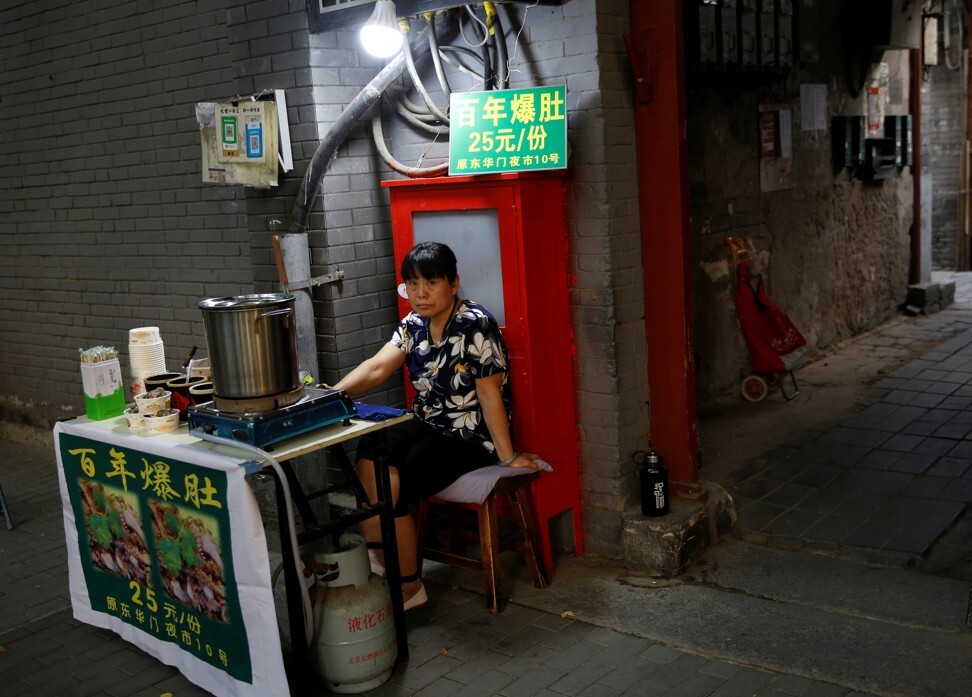 "I signed one a while ago, otherwise they call you every day. I found a supermarket near my home and was 'employed' as a cashier," another post said.
From Beijing's perspective, the unemployment situation for fresh graduates appears to be a higher priority than for the large number of
migrants workers
who have been laid off during the pandemic.
Excluding increased enrolments for master's or higher degrees, new government jobs and potential start-up founders, there are still about 5.9 million graduates looking for work in a shrinking job pool, according to online recruitment site Zhaopin. And that figure does not include students who will graduate next year and intend to start their job searches this fall.
In comparison, there were about 2.4 million new migrant workers last year.
In recent research conducted in partnership with Zhaopin, the Development Research Centre under the State Council, China's cabinet, said graduates are typically averse to jobs that have high mobility requirements and are labour-intensive – work traits that are common in many flexible jobs.
Unlike the government's effort to
boost infrastructure spending
to create construction jobs for migrant works, the researchers suggested generating more "human capital-intensive" public sector jobs for graduates, such as epidemiological investigators or health care assessors for the elderly.
Chen Sisi, who graduated this year with a marketing degree from a university in northern China's Heilongjiang province, is still looking for a full-time job at a big technology firm, but many large companies have reduced or frozen their headcounts. So, she marked down her employment situation as "self-employed media operator", per the suggestion by her school.
After running into a few job scams involving small firms – some operating in single rooms without basic office equipment – she shifted her focus back to big firms. So far, she has turned down an offer as an outsourced content reviewer – aka censor – at ByteDance, the parent firm of short-video-sharing app TikTok, because of unstable shifts, low benefits and little chance for career development.
In July, she started sharing her struggle on a video blog. In one tearful short video posted earlier this month, she said, "All I want is a job at a big firm. Simple work is fine, as long as it is not customer service or content review. Even outsourced jobs, I can accept them now."
Some freelance jobs that take years of training have also felt the pinch from the pandemic.
Christine Peng, a Beijing-based real-time interpreter for more than five years, said her income had fallen by 80 per cent compared with last year, mainly because travel bans during the pandemic had led to many offline conferences and events being cancelled. Simultaneous interpretation is relatively high-paid work among freelance jobs, with interpreters typically charging about 8,000 yuan (US$1,155) for four to eight hours of work.
"The resumption of these offline events is not dependent on the domestic recovery, but rather on whether international flights can resume," Peng said.
Fortunately, she still has a contract to serve as a host at a local TV station – a job she started doing before the pandemic to earn extra cash.
"I have thought about taking other flexible jobs, but have not made any moves yet. I will treat this year as a gap year," Peng said, adding that some simultaneous interpreters have quit freelancing to work full-time as in-house translators for companies.
In a broad sense, according to ANZ economist Yeung, promoting flexible employment is in line with Beijing's goal of restructuring the economy to be driven more by the new economy, which ranges from online education to utilising blockchain technology.
In a July policy document, the State Council mobilised ministries to support new types of jobs by less strictly enforcing regulations, while the NBS was tasked with exploring new indicators that could capture these new types of employment.
"It's like a 'one stone, two birds' policy," Yeung said. "The document is not directly pointing to pandemic unemployment pressure. It's more of a long-term strategy to support economic transformation."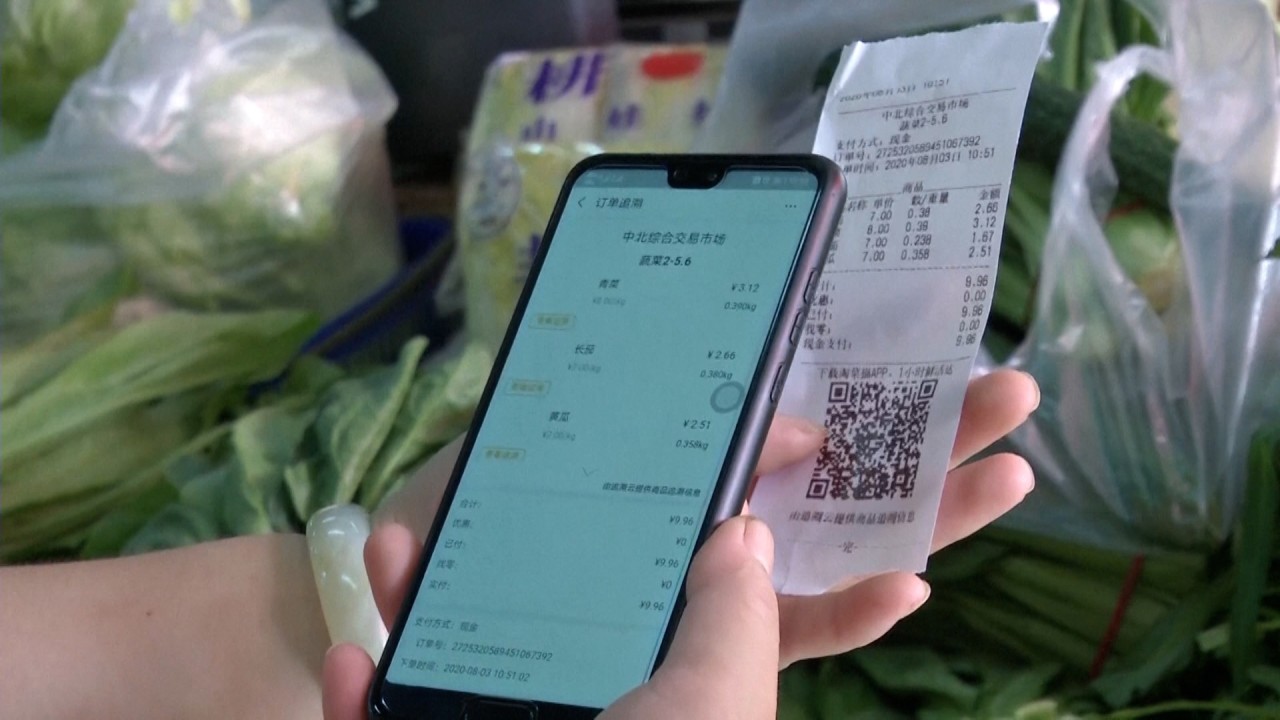 01:31
Food tracing system a hit with customers at supermarkets in northwestern China
Food tracing system a hit with customers at supermarkets in northwestern China
On the ground, local governments have taken different approaches towards flexible employment, such as the selling of street food. The term "street-food economy" hit the internet after
Chinese Premiere Li Keqiang
visited a neighbourhood food stall in early June. But in Beijing, the push to sell food on the street was quashed when an official paper said it would ruin the city's efforts to improve its image.
In Inner Mongolia's Wuhai city, where Qiu sells meat skewers, he pays 300 yuan (US$43) a month to set up his stall in the park. The local government also introduced several food trucks with LED screens, but at a cost of 30,000 yuan to purchase, few vendors have found them affordable or appealing.
For Qiu, selling street food is only a short-term strategy – one that will not work come winter, when the temperature plunges in northern China. So, with the income he earns from his food stall, he intends to resume operating the Happy Noodle Shop.
"I've already started making plans for what I should do during the winter," Qiu said. "It's cold, and street food is not going to do well. I am looking into at least 20 types of food that can be sold on food delivery apps."