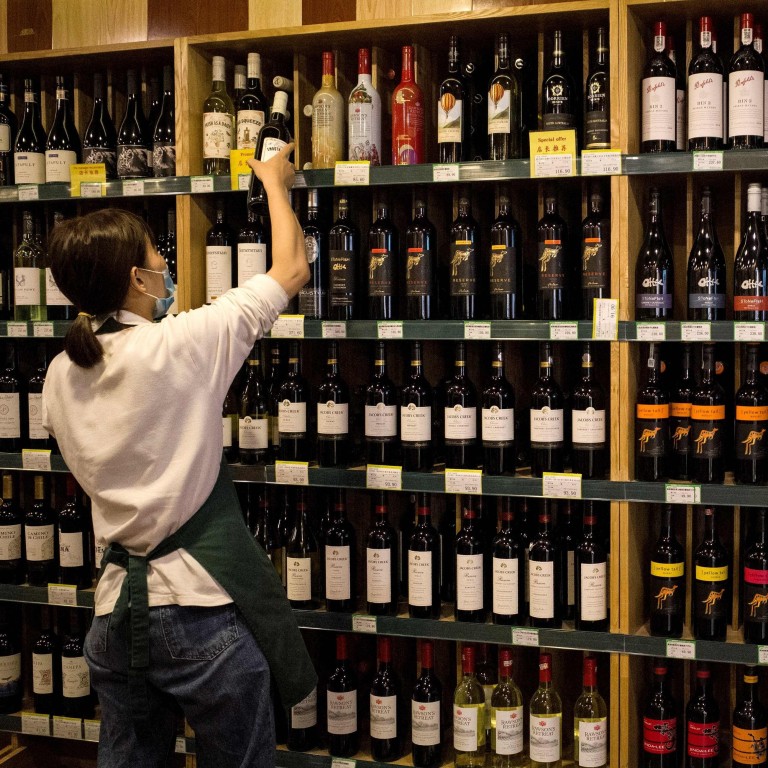 Australia's winemakers may be hoping in vain China drops anti-dumping case as it did with the EU
China's Ministry of Commerce said that it had started an investigation into inexpensive Australian wines allegedly being sold in China below fair market prices
China buys nearly 40 per cent of Australia's wine production worth A$1 billion (US$723 million) a year
While Australia's wine industry hopes that China will drop its anti-dumping probe into Australian imports as it did with an investigation into European products several years ago, such an outcome is less likely amid a more charged international trade environment and with much less bargaining power, according to international trade experts.
China's Ministry of Commerce confirmed on Tuesday that they had started an investigation into a complaint from the China Alcoholic Drinks Association that some
inexpensive Australian wines
were being sold in China at below fair market prices.
The investigation, which could lead to penalties against certain Australian wine imports, is the latest strain on the bilateral relationship.
Australian winemakers warned that any Chinese penalties on their imports – which account for nearly 40 per cent of its production worth A$1 billion (US$723 million) a year, according to research group IBISWorld – would effectively "close the market" to many of their products.
"It's not the first time they have done this, so we weren't very surprised," said chief executive Tony Battaglene from industry group, Australian Grape & Wine, which will represent Australian interests during the investigation.
"We also know their domestic wine industry has been struggling for the past three years, so these are very normal protectionist measures. At the moment we are not despairing."
In a move that was seen as retaliation for Europe imposing punitive import duties on Chinese solar panels, it started a similar investigation against European wines in 2013, but it was dropped the following year.
Some inexpensive Australian wines are sold on popular e-commerce sites such as Taobao and JD.com for just 35 yuan (US$5) a bottle, but any potential tariffs would mean Australian products would not be able to compete against inexpensive French and Italian wines, Battaglene added.
Such tariffs could wipe out the profitability of many family-owned Australian vineyards that were saved by the Chinese market in the past five years, Battaglene said.
Even before any Chinese tariffs, revenues for the Australian wine industry are expected to fall by 5 per cent this year, due to the coronavirus outbreak and slowing global growth, according to IBISWorld.
However, the 10 groups that were named in the investigation are all large, commercial operations with bottling facilities that also package wines collected from smaller vineyards.
On Wednesday, Australian Vintage joined Treasury Wines – two of the named groups in the investigation – in saying that it would cooperate with the investigation and remained committed to the Chinese market.
Monash Business School international trade law expert Giovanni Di Lieto said the fact that China dropped its anti-dumping case against European wines held out some hope for Australian winemakers.
But he noted that there appeared to be a quid pro quo element in the European case, with China withdrawing its investigation in exchange for the European Union's technical advice on developing its own wine production.
"We'll probably never know what else was factored into the diplomatic deal between China and the EU. This is not to say that China is necessarily the bad guy, as this kind of trade-scare tactic, so to speak, is very common among all [World Trade Organisation] members, including and especially Australia, which is actually well known as a tough anti-dumping 'warrior' itself," he said.
"China's investigation against Australia's wines are substantially very similar to the earlier action against the EU, both legally and diplomatically," Di Lieto added.
"However, given the much trickier geopolitical context we have today, Australia will have to work much harder than the EU to convince China to drop or mitigate its claim, let alone given Australia has a much smaller bargaining power than the EU."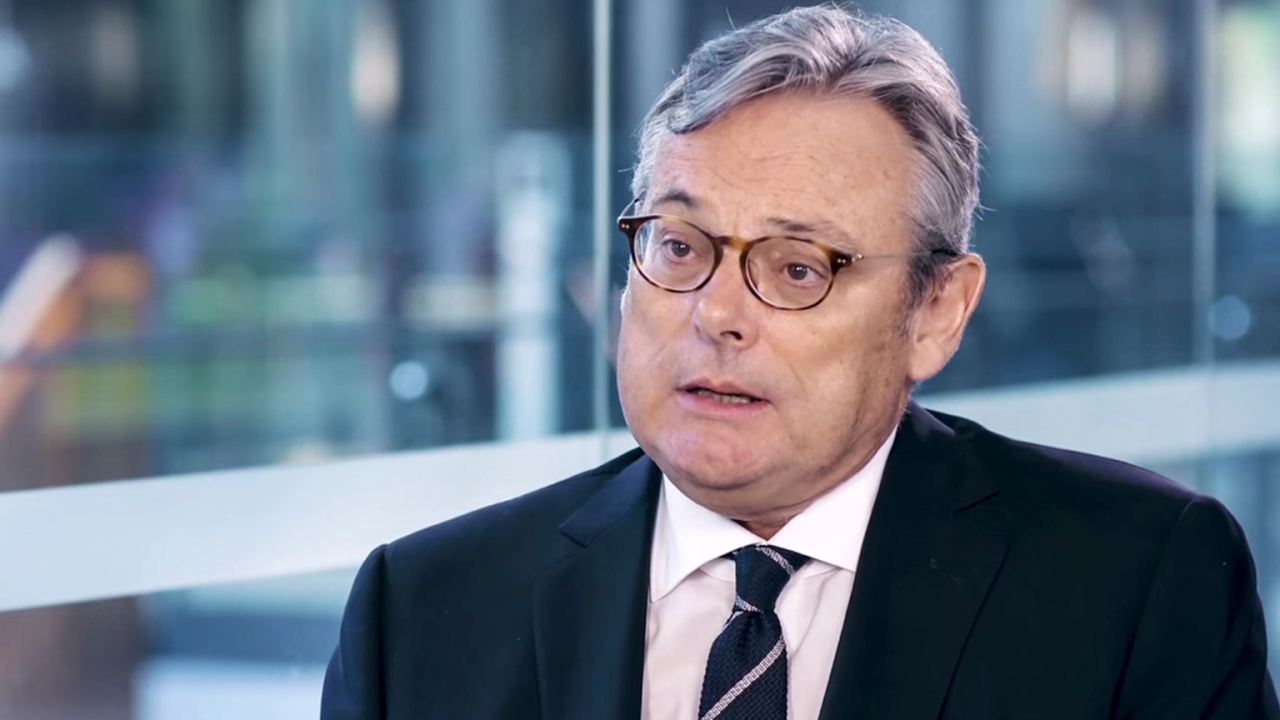 07:38
Australia-China trade war only 'wishful thinking', says former ambassador Geoff Raby
Australia-China trade war only 'wishful thinking', says former ambassador Geoff Raby
"My bet is that China will push ahead just as they recently did with the barley tariff and they will probably double down on other goods, such as dairy products."
China confirmed an 80.5 per cent on
Australia's barley exports
in May following the conclusion of its anti-dumping investigations at the start of its latest trade dispute. Soon after, it also banned beef exports from four Australian abattoirs with histories of product mislabelling.
But even if dairy is not targeted, the Australian food and agriculture industry may have passed its "peak China" exposure, Rabobank said.
The share of Australian food and agriculture exports to China at 32 per cent in 2019-20 from 29 per cent in the previous year, would likely be the highest point in the China-Australia trading relationship, according to Rabobank.
"The investigation may ultimately find that no such dumping has occurred," said Tim Hunt, Rabobank's head of food and agribusiness research.
"But these investigations can take more than a year, and the uncertainty it creates can impact trade in the interim, and can undermine investment appetite in the sector."
The latest probe also points to China taking a harder stance on protecting its domestic industries against further attacks from the United States and its allies, including Australia, Di Lieto from Monash Business School added.
"This will spell China's full transition to a purely power-based trade policy, giving rise not to a new cold war era as many are starting to believe, but instead to a neo-mercantilist international economy order such as it existed before WWII in the twilight years of outright European imperialism," he said, referring to a government regime that encourages exports, discourages imports, controls capital movement and centralises currency decisions.
"With the big difference that this time China will likely not be a prey to such an exploitative world order."