Huawei
Get more with myNEWS
A personalised news feed of stories that matter to you
Learn more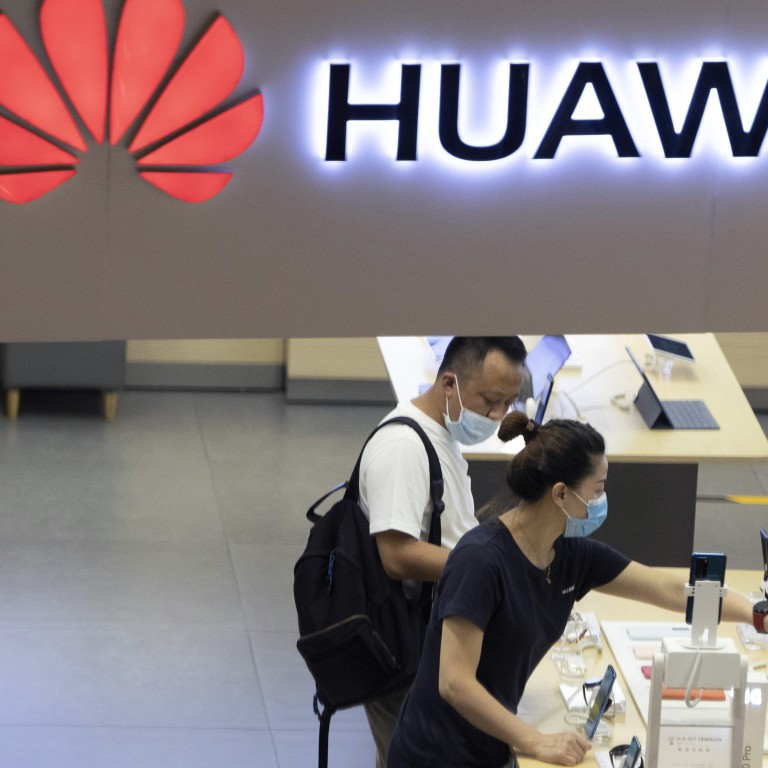 China reluctant to hit back at US firms over Washington's new Huawei 'death sentence'
Beijing has not yet announced any measures to hit back at new US curbs on Chinese technology giant Huawei
Analysts say Beijing still needs US technology and is keen to keep American businesses onside to help revive its economy
China is finding it hard to retaliate against US efforts to choke
Huawei
from access to key technology because any move to punish American businesses could harm the country's still-fragile economic recovery from the coronavirus pandemic, analysts say.
Washington stepped up restrictions on the Chinese company's access to chips and other technologies this week, tightening the noose on one of the country's most prized technology champions and threatening its business as the world's largest smartphone manufacturer.
Beijing, while expressing anger at the US move, has not announced any measures to hit back, including curbs on American businesses operating in the world's second biggest economy.
China said 15 months ago it would create an unreliable entity list of foreign individuals, businesses and organisations that posed a threat to the country, but so far it has refrained from unveiling details.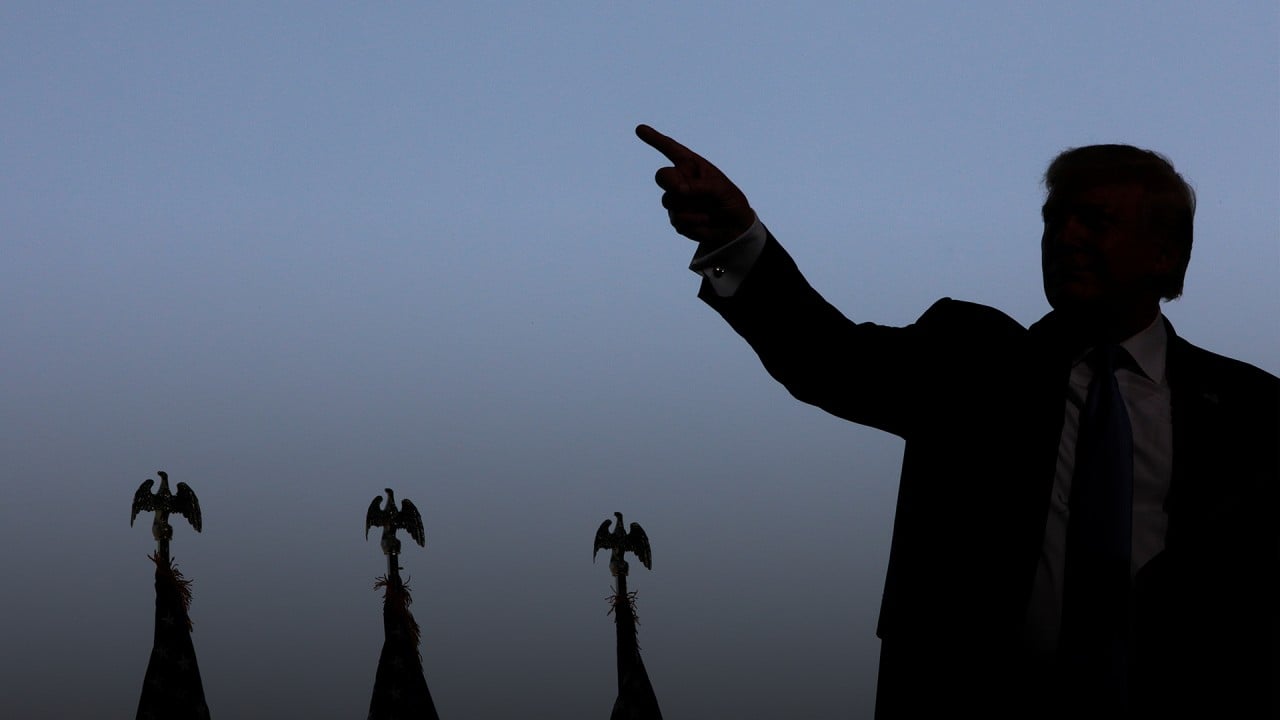 01:22
US-China trade talks postponed as Trump says he does not want to talk to China
US-China trade talks postponed as Trump says he does not want to talk to China
Beijing's caution comes amid a shift in strategy from a tit-for-tat confrontation with Washington to an effort to prevent bilateral relations collapsing, especially ahead of the US presidential election on November 3.
Huo Jianguo, the former head of a commerce ministry think-tank, said American action against China is likely to intensify in the lead up to the vote between incumbent Donald Trump and Democratic nominee Joe Biden.
"The priority [for China] is to manage disputes and sources of risks," Huo said.
Unwilling to compromise on core national interests, including Hong Kong, Taiwan, Xinjiang and the South China Sea, Beijing is betting on economic ties to prevent a decent into all-out conflict.
But this will require China to redouble efforts to win the hearts of US businesses, which may be the only hope of counterbalancing increasingly critical views from the US military and intelligence services, as well as academic and media circles.
On Thursday, Beijing said top trade negotiators from the
US and China will meet for talks
"in the coming days" after Trump claimed he had postponed the meeting last week.
Dan Wang, an analyst at consultancy Gavekal, said this week that the latest US restriction on Huawei was "a death sentence" for the company, but China was unlikely to take out its anger on American businesses.
"Huawei is an important company, but Beijing is engaged in an aggressive campaign to sweet-talk big American firms to stay in China," Wang wrote. "It still needs American technology, and it needs US business as an ally in its effort to temper the hostility of the US government."
Instead of retaliatory sanctions, a better strategy would be to help keep Huawei afloat for a few months in the hope that Biden wins, Wang added.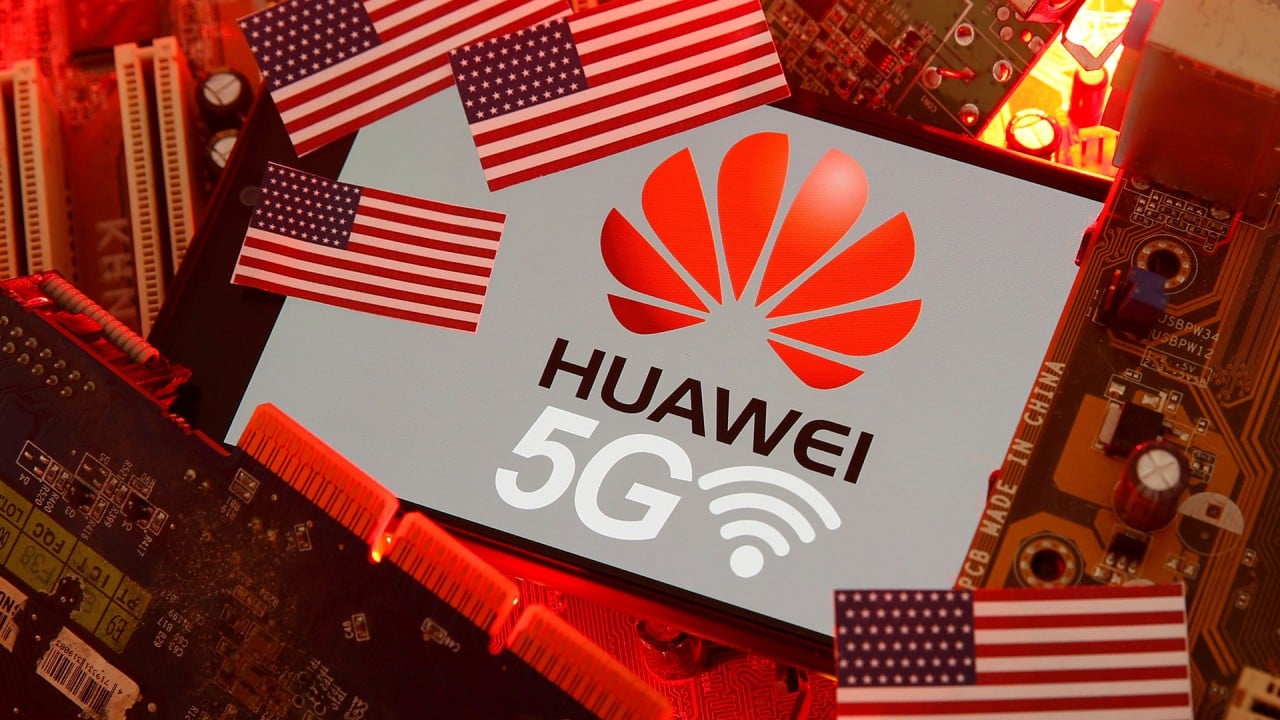 05:22
Huawei founder on cybersecurity and maintaining key component supply chains under US sanctions
Huawei founder on cybersecurity and maintaining key component supply chains under US sanctions
Last month, China announced sanctions against US defence contractor
Lockheed Martin
for its arms sales to Taiwan. However, Beijing has not released details of the sanctions and analysts said the decision reflected that the company has only a small presence in China.
At the same time, Chinese officials have been on a charm offensive to maintain good ties with US firms operating in the country.
Wang Shouwen, a deputy commerce minister and key member of China's trade negotiation team, late last month assured members of the American Chamber of Commerce in China, including General Motors, Intel and Starbucks, they had Beijing's continued support.
"[We] hope American business community can well play its role as a bridge, expand bilateral cooperation and make economic and trade ties a stabiliser of bilateral relations," Wang said, according to an official transcript of the online meeting.
While nationalistic voices in China have demanded Beijing retaliate against US businesses, the central government has promised to open the door wider to foreign investment and protect overseas firms operating in the country.
Ding Shuang, chief economist for Greater China at Standard Chartered Bank, said Beijing's priority was to keep as many foreign businesses in the country as possible to slow decoupling between the world's two largest economies.
"China should not overreact [to US moves] and must calculate its potential loss before doing anything," Ding said. "The time is not ripe yet for China to publish an unreliable entity list as it would only escalate retaliation from the US.
"The move would bring a far-reaching impact. It may become a choice after the US presidential election is finished."
Foreign businesses involved in sanctions could be swept up in China's entity list and nationalist tabloid the Global Times reported in May restrictions could be imposed on US technology giants such as Qualcomm, Cisco and Apple.
This article appeared in the South China Morning Post print edition as: China exercises caution on hitting back at US firmsChina cautious on hitting back at US