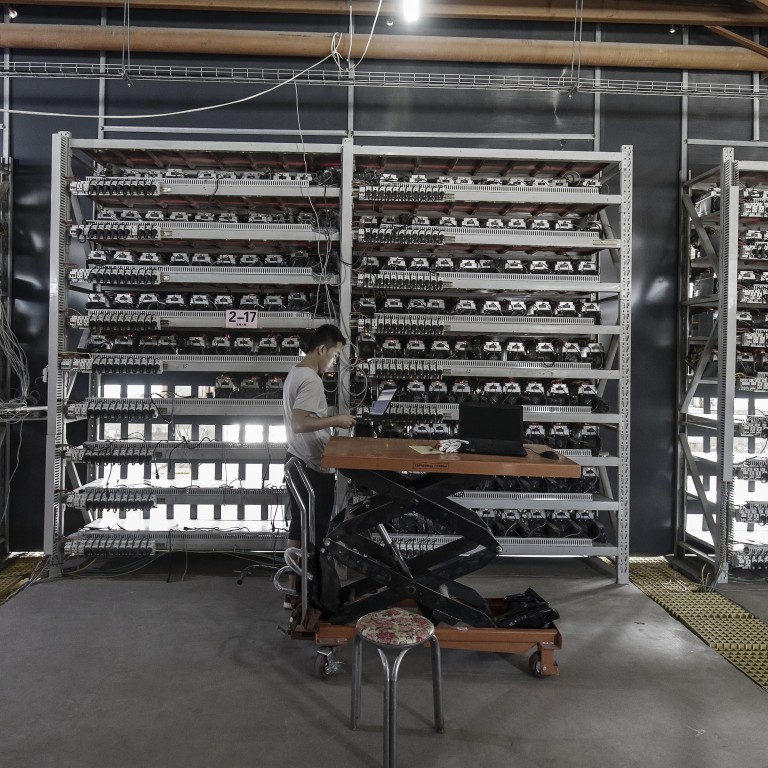 Cryptocurrencies help Chinese evade capital and currency controls in moving billions overseas
More than US$50 billion in cryptocurrency assets have been moved abroad from China-based addresses in the last 12 months, according to a report
Chinese are increasingly using Tether, a 'stablecoin' pegged to the US dollar, to transfer money out of mainland China
Cryptocurrencies appear to be emerging as the latest means for Chinese citizens to move their assets overseas and evade the nation's strict capital controls amid escalating tensions in US-China relations.
The Chinese government allows its citizens to transfer the equivalent of only US$50,000 or less out of the country each year. Historically, wealthy citizens have dodged this rule through foreign investments in real estate and other assets – sometimes even using shell companies to disguise the purchases of foreign currencies as legitimate business transactions.
But as Beijing has cracked down on some of these methods to circumvent capital controls, the use of cryptocurrencies may be picking up some of the slack as investors seek to protect their wealth in a global economy that is suffering from the trade war and the coronavirus pandemic, according to a recent report by New York-based blockchain analytic company, Chainalysis.
More than US$50 billion in cryptocurrency assets have been moved from China-based addresses to other regions over the last 12 months, according to the report. In particular, Tether, known as a "stablecoin" because its value is pegged to the US dollar, could be playing a key role in the recent capital flight from China, Chainalysis said.
In countries where "safe-haven fiat currencies" such as the US dollar are restricted, stablecoins are particularly attractive because they can be sold on exchanges without losing much of their value. This has caused Tether's market capitalisation to grow massively, accounting for 93 per cent of stablecoin use in East Asia in recent years.
"Stablecoins such as Tether have always been sought after in countries with tight capital and currency controls," said Wayne Chen, CEO of fintech firm Interlapse. "With the political uncertainty between the US-China trade war and the existing capital and exchange controls in China, this can drive people to adopt stablecoins."
Many economists see China's onerous capital and currency controls as an attempt to stave off the risk of an exodus of money from the mainland that could cause a plunge in the value of its currency. In response to Beijing's controls, the renminbi has been one of the most stable currencies in the world this year, with its exchange rate fluctuating around seven yuan per US dollar. China's foreign exchange reserves have also remained steady at about US$3 trillion.
In 2017, the Chinese government prohibited its citizens from directly exchanging yuan for cryptocurrencies through online sites, and it closed cryptocurrency exchanges because digital assets could be used for capital flight, according to Jerry Chan, CEO of blockchain firm TAAL.
Ironically, Beijing's ban actually fuelled the adoption of Tether in China. Chinese users started replacing the yuan with Tether as the de facto currency in cryptocurrency trades, purchasing it under the table from unregulated "over-the-counter" brokers.
Additionally, China's dominance in
cryptocurrency mining
, due to the nation's cheap labour and electricity, has also boosted sales of the digital assets overseas, which does not necessarily represent capital flight, Chan said. Cryptocurrency mining is a process using special computer servers to validate cryptocurrency transactions that use the blockchain technology.
Gregory Klumov, CEO of Stasis, a digital platform that pegs assets to the euro, said that in addition to stablecoins being used in many regions for capital flight, they were also accepted as a means for cross-border remittances in emerging markets.
The use of stablecoins is not only efficient and relatively cheap, but the benefit of using a third currency also means it is not subject to as much pressure from government policies on either end of the transaction.
"Merchants are moving to stablecoins, as these assets represent a more affordable gateway to global markets for traders," Klumov said. "[The] advantages over the US dollar or the yuan [mean] no one can block a transaction made with a stablecoin, so it makes sense to use it to pay for Chinese goods."
This article appeared in the South China Morning Post print edition as: 'Stablecoins' latest way to get money out of China