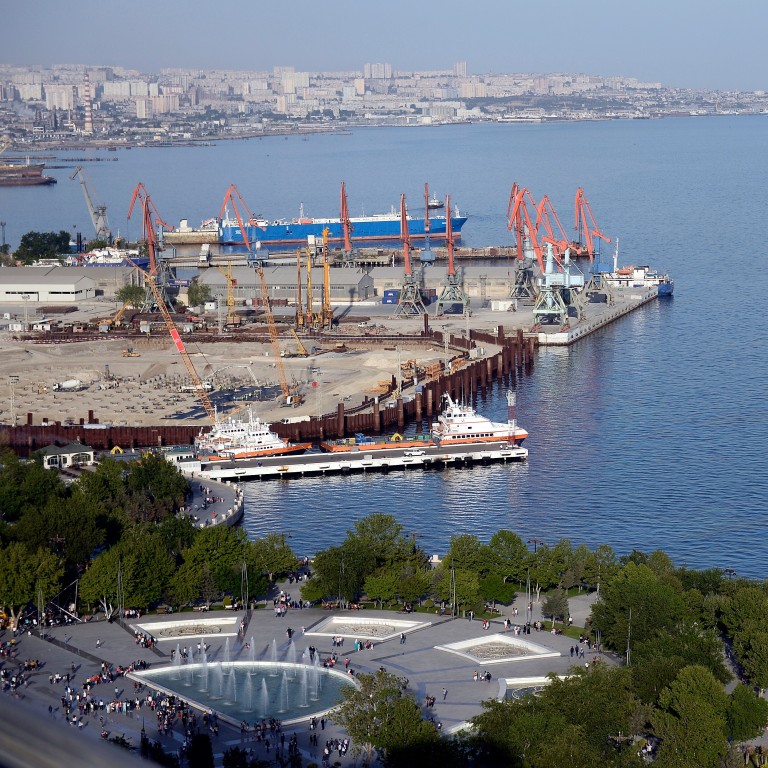 Chinese investment in Azerbaijan is a win-win for both countries
Azerbaijan stands in the so-called middle corridor of the transportation links between China and Europe
Oil-rich Azerbaijan, a participant in the Belt and Road Initiative, is also keen for more Chinese investment
Azerbaijan, located in the centre of the so-called middle corridor of the transportation links between China and Europe remains a reliable transit partner for China. This ongoing successful business cooperation will contribute to increasing the economic trade links between the two countries.
A perfect example of this happened on June 20 when a cargo train consisting of 43 cars from China headed to Istanbul, passing through Azerbaijan. The cargo was received at the Port of Baku and successfully delivered to Turkey through the Baku-Tbilisi-Kars railway. The Xi'an Free Trade Port Construction and Operations logistics platform regularly transports cargo from China to Turkey through Azerbaijan.
Furthermore, Azerbaijan's role as a transit country for China is not limited to cargo, as it is keen about becoming a regional hub for the establishment of the Asia-Europe telecommunications corridor and the transmission of Chinese internet traffic.
A strategic memorandum of cooperation signed between China Telecom and AzerTelecom in 2019 is a crucial framework agreement to achieve this objective. Becoming a telecommunications transit country between Europe and China is of great benefit to Azerbaijan. Indeed, Azerbaijan gains both transit revenues and Chinese technical assistance to strengthen the country's telecommunications and logistic capabilities.
The middle corridor through Azerbaijan is the least costly transit route for China. The shortest rail route to deliver goods from China to Europe runs through Azerbaijan. The middle corridor passing through Azerbaijan has several advantages over other trans-continental transport corridors in terms of existing infrastructure and proximity to Europe.
Azerbaijan has placed great emphasis on developing transport routes connecting China to Europe since President Ilham Aliyev visited China in 2015, and the two countries signed the 'Memorandum of Understanding on Joint Encouragement of the Establishment of Silk Way Economic Belt'.
Azerbaijan's positive attitude towards the Belt and Road Initiative
is an important prerequisite for increasing the volume of trade cooperation beyond the transit partnership.
Azerbaijan is a more than a reliable trading partner and transit country for China. Oil-rich Azerbaijan is one of the few countries on the historic Silk Road which has an interest in developing the East-West transport corridor, which is China's grand plan.
Azerbaijan has so far made a modest investment in the development of its railroads, seaports, highways and logistics centers from the Caspian Sea to the West as a part of its economic diversification strategy. The Baku Cargo Terminal, Port of Baku, modern cargo ships on the Caspian Sea and the Baku-Tbilisi- Kars railway are part of Azerbaijan's valuable contributions to the East-West transport corridor.
Azerbaijan's cooperation with China as a financial partner equally benefits the interests of both countries. Thus, Chinese goods crossing through Central Asia and the Caspian Sea benefit from the existing infrastructure developed with the support of Azerbaijan.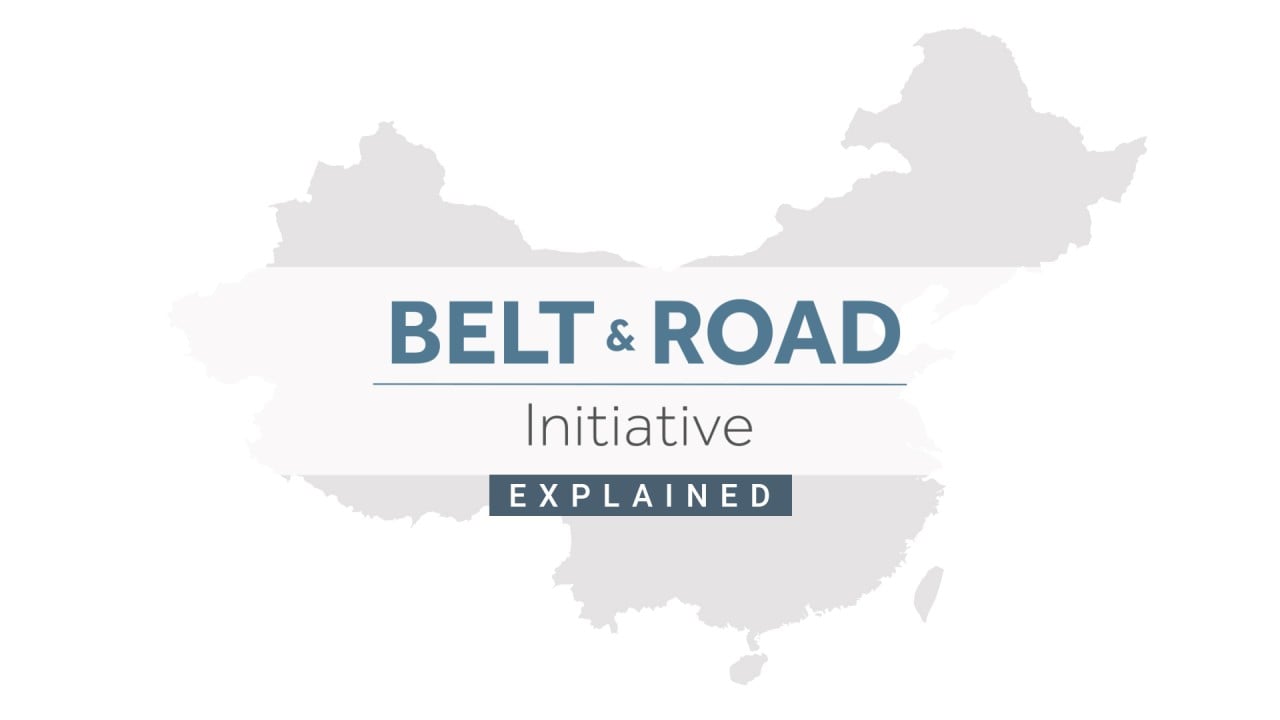 02:35
Belt and Road Initiative explained
Belt and Road Initiative explained
And Azerbaijan is becoming an increasing active trading partner with China. The volume of bilateral trade has increased by 67 per cent so far this year from the same period in 2019. The trade between China and Azerbaijan continues to grow at a rapid pace to the benefit of both countries.
There is also a need for foreign direct and private investment in various economic sectors of Azerbaijan and Chinese private companies can be a source of that investment to fill this funding gap.
Azerbaijan has welcomed Chinese investment in Azerbaijan in the past. While participating in the second Belt and Road Forum in 2019, deals were signed between Azerbaijani and Chinese companies worth US$821 million. Azerbaijan should work on a framework to welcome more Chinese investment, which would be a win-win for both countries.
Azerbaijan's membership of the World Trade Organisation (WTO) could accelerate the flow of China's private investments into Azerbaijan and create a legal framework to build trust. However, WTO membership is not a priority for the government of Azerbaijan at the moment, as the country is instead busy strengthening the competitiveness of its national economy. Possible WTO membership may become realistic in the future.
In addition, if China decides to prioritise the economically and geographically advantageous middle corridor passing through Azerbaijan, it will further bolster economic and trade relations between the two countries. Bilateral agreements on investment and trade could be agreed that would create a framework for allowing greater Chinese private investments in various sectors of Azerbaijan's economy. These types of agreements between the two countries would benefit both countries.
The development of the middle corridor to its full potential is only possible with the mutual commitment of China and Azerbaijan. Without the participation, technical support and investment of China, it would be almost impossible for Azerbaijan to reach the full potential of this transport corridor.
And at the same time, the role of Azerbaijan is vital for China in terms of development of the most cost effective and reliable telecommunications middle corridor within the
Belt and Road initiative.
Given that WTO membership is not currently a priority for Azerbaijan, both Azerbaijan and China would benefit if Baku gives more market space to Chinese private investors through bilateral agreements.
Bahruz Babayev is a researcher at the Centre on Foreign Trade Support and serves as a faculty member at the Business School of the Azerbaijan State University of Economics.