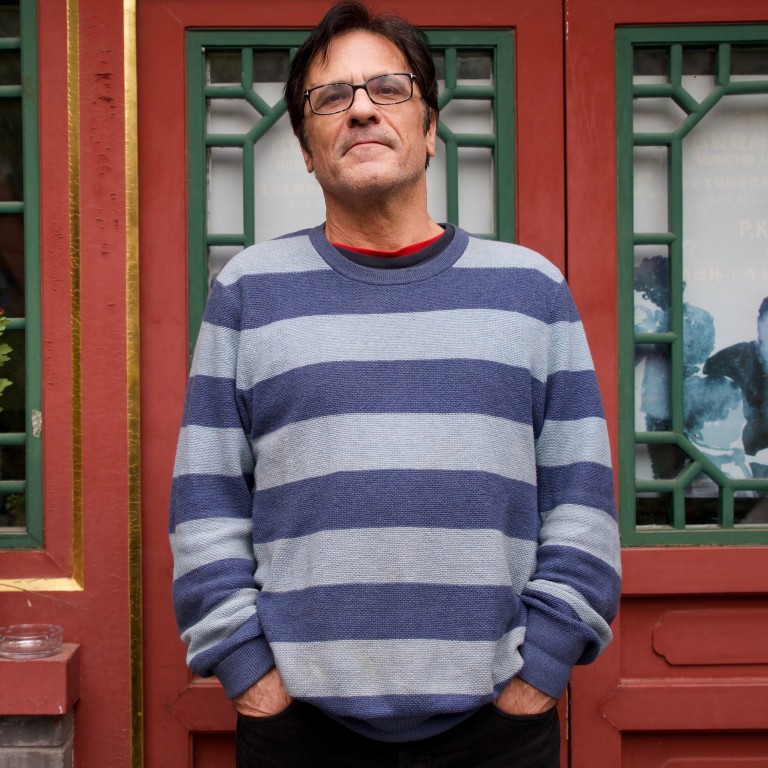 Is China's 'new' strategy of economic self-reliance just a rehashing of an old idea? This long-time China watcher thinks so
China's 'dual-circulation' strategy to reduce reliance on overseas markets dates back to the late 2000s, says veteran China observer Michael Pettis
But boosting domestic consumption and sustaining production will need substantial productive investment, something that will be 'difficult', Pettis says
China's "dual circulation" strategy to steer it through a changing world is a new cloak over an old idea aimed at rebalancing the nation's economy away from exports towards consumption, according to Michael Pettis, a professor of finance at Peking University and a veteran China observer.
The plan unveiled by President Xi Jinping in a strategic repositioning of the nation amid rising tensions with the United States, thrusting "internal circulation" to the forefront of China's economy and shifting it away from the export-led model that has underpinned decades of growth.
"This is not so different from former Premier Wen Jiabao's speech in 2007 in which he promised China would make every effort to rebalance the domestic economy towards consumption," Pettis told the South China Morning Post in an interview earlier this week. "The trade war [with the US] and Covid-19 just make it more urgent."
The new strategy has stirred concern China will become more inward-looking as it seeks to offset growing external hostilities, though Xi has said that China will keep opening its economy to international businesses.
Beijing's quest to build a vibrant domestic market can be dated back to the late 1990s, when then-Premier Zhu Rongji decided to "expand domestic demand" after the Asian Financial Crisis took a toll on Chinese overseas shipments.
The idea gained currency again after the global financial crisis in 2008, when Beijing rolled out a massive stimulus package to bolster growth.
The
"dual circulation" strategy
is being implemented at a time when global trade is shrinking after the coronavirus outbreak. China's major trade partners, notably the United States, are hardening in their attitude towards the nation over issues ranging from trade to the South China Seas, casting shadow over its future position in the global economy.
Pettis, who has witnessed China's economic and financial changes over the past two decades, is one of a small group of foreign observers who has seen policy changes under presidents Jiang Zemin, Hu Jintao and Xi Jinping.
"When they talk about internal circulation, they actually mean they need more domestic consumption, and very different types and more productive domestic investment," Pettis said.
His comments are in line with a mainstream view that the global financial crisis forced China to reduce its reliance on exports. China's answer then was a state-led spending spree on infrastructure, but the economy is running out of steam amid a growing pile of debt and falling productivity.
China is now eyeing consumer spending to put growth on a sustainable track.
Xi said at a
symposium earlier this week
that China's shift to its domestic market has already happened, saying that domestic investment and consumption accounted for virtually of the country's growth in seven out of 10 past years, with the role of net exports declining.
However, China's efforts to forge a large enough market at home to sustain its production capabilities could be an uphill battle, Pettis said.
"Finding a substantial amount of productive investment is going to be quite difficult," he said.
China's private investment is restricted by exports and has been hit hard by the coronavirus pandemic.
Private investment fell 5.7 per cent in the January-July period, much larger than the overall fixed asset investment decline of 1.6 per cent, data from China's statistics bureau showed.
Chinese consumption has also been weak, with retail sales falling 9.9 per cent in the first seven months from a year earlier, largely due to consumers' worries about their jobs and income.
The Peking University professor said the solution to China's income problems is the same as it was 10 years ago: households should receive a larger share of the fruits of the country's growth.
"The share taken by ordinary Chinese must go up significantly. But that's a political problem," he said.
This article appeared in the South China Morning Post print edition as: 'Nothing new' in shift to domestic market