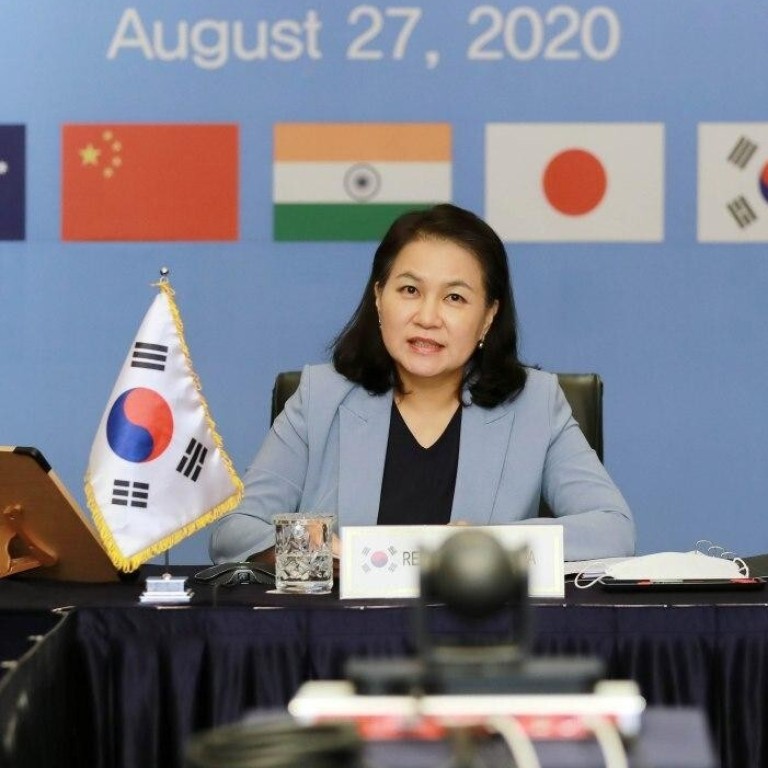 Exclusive
Yoo Myung-hee: US-China style trade wars could proliferate without WTO 'reinvention', Korean candidate says
South Korea's candidate to lead the World Trade Organisation (WTO), Yoo Myung-hee, says dysfunction at the organisation may partly explain the US-China trade war
Yoo has denied that her candidacy could be scuppered by regional politics, saying members will choose the best candidate for the role
Tariff battles like the
US-China trade war
could become more widespread should global trade's governing body "fail again to reinvent itself", warned South Korea's trade minister and candidate to lead the World Trade Organisation (WTO).
Yoo Myung-hee said that the dysfunction at the WTO might be partly to blame for the trade spat which has run for more than two years, and has helped usher in a period of wider rivalry between the world's two largest economies.
"Perhaps their trade tensions are to some extent due to the lack of a progress at the WTO, which for the last 25 years has not produced any multilateral trading agreements except for the trade facilitation agreement," said Yoo, referring to the chronic failure of the Geneva institution to create a modern open trading system capable of dealing with contrasting economic systems.
"If the WTO fails again to reinvent itself, maybe more members might be compelled to deal with their disputes in their own way outside the WTO, either bilaterally or unilaterally," Yoo said, adding that her long experience in negotiating with both parties qualifies her to act as a mediator, should she win the race to become the WTO's next director general.
Yoo is one of the most highly-regarded of the eight candidates to lead the global trade body, having spent 25 years working in various trade roles for the South Korean government, culminating in her appointment as Seoul's first female trade minister last year.
As Korea's chief trade strategist, she was involved in negotiating the China – South Korea Free Trade Agreement, signed in 2014, and renegotiating the United States – Korea Free Trade Agreement, signed in 2018. She also spent time at the Asia-Pacific Economic Cooperation Secretariat and the Korean Embassy in China.
Yet, discussions on her candidacy are often overshadowed by regional politics. South Korea has in recent years had a series of trade run-ins with neighbouring Japan, leading to a formal discussion at the WTO last year over
Japanese embargoes
on materials used in Korean semiconductors.
Seoul's alliance with Washington, and the deployment of a controversial US missile defence system in South Korea in 2017 led to a
boycott of Korean firms in China
. Some have speculated that perceived closeness to the US may scupper Yoo's leadership bid, while China could also stand to lose its seat as a deputy director general due to regional balance considerations – another potential point against her.
"I don't know why I am considered as close to the US because during my lifetime, I have worked closely with both countries," Yoo said, when asked if the politics of the situation could be disqualifying. "In spite of all the geopolitical issues, at the end of the day, I'm confident that members can select someone who can actually deliver on the reform."
With incumbent director general Robert Azevedo cutting his tenure short by a year to take a corporate role at PepsiCo, the pressure will be on his successor to reform an institution deemed by many to be unfit for purpose.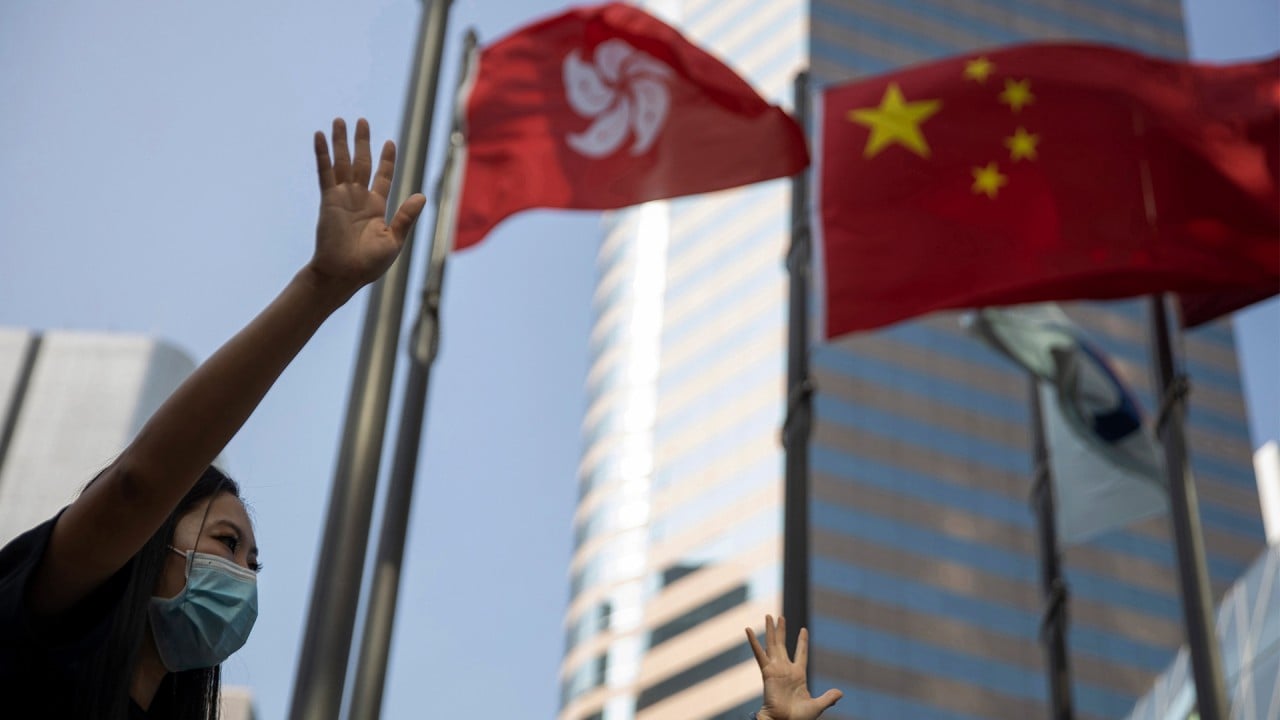 01:56
Hong Kong is no longer autonomous from China, US determines
Hong Kong is no longer autonomous from China, US determines
Its negotiating function has stalled, although in a series of interviews with candidates, each has voiced optimism that a multilateral deal on fisheries could be completed within months, rather than years. Its dispute settlement function has also suffered due to the lack of an appeal court, after the US refused to approve new judges, leaving the
Appellate Body
to expire last year.
Pressure is also on to address China's role at the WTO, where it maintains
developing country status
despite being the world's second largest economy. Other G20 members who retain their developing country status – which permits special differential trading terms at the WTO – include Mexico and Turkey, while rich economies like Hong Kong, Kuwait, Qatar and Singapore also still draw on such rights.
The US government – along with others – has railed against this. A White House memorandum from last year said "China and too many other countries have continued to style themselves as developing countries, allowing them to enjoy the benefits that come with that status and seek weaker commitments than those made by other WTO members".
While South Korea technically retains its developing country status, it announced last year that it would
give up the benefits afforded to it
, largely seen as a buffer to protect its farmers. Reaching that decision was not easy, Yoo said, and required "intensive consultations with relevant ministries and also domestic stakeholders because in every society there are vulnerable sectors and we have to listen to their voices to achieve inclusive development".
She said other countries would have to reach the decision on a voluntary basis, since the definitions are self-prescribed at the WTO, but hoped that countries would show responsibility in considering their status.
"I will assist the members to have a very constructive candidate discussions on this issue, because this issue really requires other countries' agreement on what kind of responsibility they will to take, so I would assist them to have constructive discussions in an open, transparent, and inclusive manner so they can make decisions on a voluntary basis," Yoo said.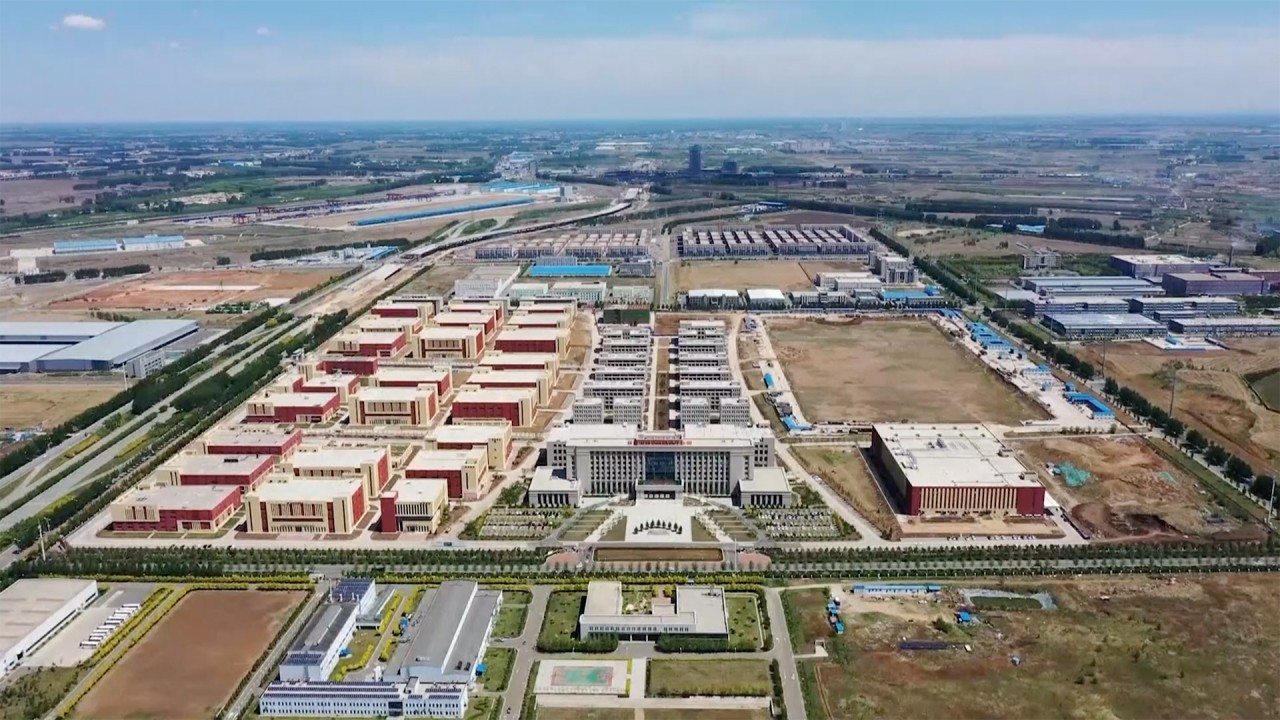 00:56
China and South Korea open enormous industrial zone to promote bilateral collaboration
China and South Korea open enormous industrial zone to promote bilateral collaboration
In an op-ed published in The Wall Street Journal last week entitled "How To Set World Trade Straight", US Trade Representative Robert Lighthizer lashed out at a "free-trade-agreement land grab", claiming that progress towards multilateral deals had been sacrificed in favour of bilateral ones.
The comments have since attracted criticism, with the European Union's (EU) former top trade negotiator Ignacio Bercero pointing out on Twitter that "since 2008 both the US and the EU were very actively involved in free trade negotiations often with the same countries".
But few countries have been as successful as Korea in negotiating these bilateral deals, which has a free-trade network spanning 56 countries and 78 per cent of global gross domestic product. But when asked about Lighthizer's remarks, Yoo said that her country's pursuit of bilateral deals was a function of the breakdown in the WTO's multilateral negotiating function, which she vowed to resurrect.
"Korea started to pursue our bilateral [Free Trade Agreement] policy when the Doha Round was stalled. So we have always actively participated in multilateral trading system," Yoo said, adding that her experience in cutting such deals would "help me to revitalise negotiating function at the WTO".