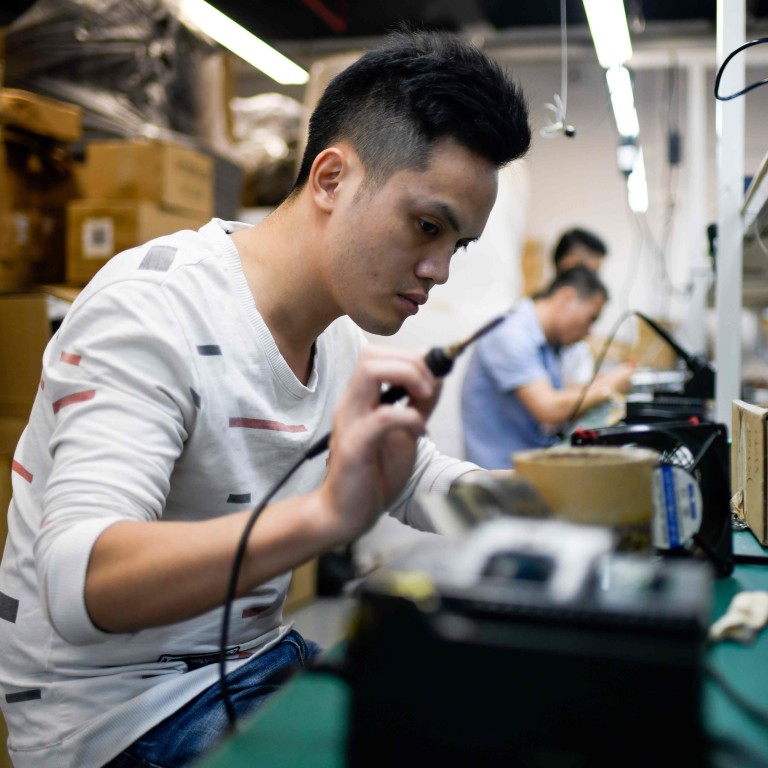 China tech firms embrace inward economic pivot, but some wary of 'technological isolation'
Xi Jinping's inward-looking economic strategy is proving a golden opportunity for some Chinese tech firms, who have seen a rush of orders
Others worry China's aggressive push to expand domestic development could backfire, warning of the perils of technological isolation
China's pivot to domestic production of hi-tech products is gathering pace as the country looks to shake off dependence on foreign technology in light of decoupling threats from the United States.
President Xi Jinping announced in May a new "dual circulation" strategy, which will focus on making the domestic economy more resilient in an increasingly hostile external environment.
Relations between China and the US have in recent months plummeted to the lowest point in decades, as the two powers clash on issues ranging from the coronavirus pandemic to Hong Kong to trade.
In the tech sphere, the Trump administration has aggressively targeted Chinese companies like Tencent and
Huawei
with sanctions in a bid to starve them of American technology.
  Beijing's focus on
home-grown technology development
to offset the geopolitical challenges is proving a golden opportunity for some Chinese tech firms, but it has created confusion and concern for others, industry experts said.
"In contrast to the previous few years, we are feeling and witnessing a growing enthusiasm to replace imported components with domestic parts – and we are definitely the beneficiaries," said Zhong Musheng, founder of Dongguan VIDE Technology, which produces photoelectric devices and micro motors.
"Many Chinese firms used to be afraid of using domestically produced parts, but now that has changed significantly."
Aaron Zhang, founder of drone start-up Simtoo Tech, said his firm still imported chips and core parts from the US, but was making a backup list of domestic suppliers in case there was a full decoupling between the world's two largest economies.
Chen Jianhua, vice general manager of smart home device producer Newtempo Tech in Guangzhou, said his company had bought high-quality imported parts to ensure export competitiveness in the past, but that was changing.
"We focus more on the domestic market, to be honest, it does not need such high-end products but prefers cheaper ones," he said.
Authorities in recent months have begun hammering home the concept of "independence and controllability" in the fields of science and technology, said Dr Frank Cui, a specialist consultant for both state-run and private companies and researcher with the Hong Kong-based International New Economic Research Institute.
"The aim is to create an internal system in the next six to seven years for the 'three domestics': domestic research and development, domestic manufacturing, and the domestic market," he said.
Under the new strategy, local governments and state enterprises will boost support for Chinese tech companies that use domestic components, with the aim of creating a more controllable supply chain – from research and development (R&D) to manufacture – in case access to foreign technology is cut completely, Cui said.
The more strongly a firm embraces self-sufficiency – or plays the victim of Western sanctions – the greater its chances of getting orders and subsidies from the central and local governments, industry experts said.
But there are worries that China's aggressive push to expand domestic development could backfire.
"If the technology war escalates and the achievements of scientific and technological innovation cannot be shared universally, it is very possible that China and the West will have two different systems for hardware and algorithm development – and they will not be compatible with each other," Cui said.
"Which set of systems will be more competitive in the future? It will ultimately depend on demand."
James Yang, a former Huawei engineer who now works for a Shenzhen robotics company, raised a note of caution on relying heavily on domestic development.
"Even though China's domestic market is so huge that it can sustain large-scale tech businesses that smaller economies can't, few Chinese engineers and R&D workers would welcome technological isolation or [solely] internal circulation in the tech sector," he said.
"You can use the US-Soviet hegemony period as a reference. The Soviet Union government concentrated its strength on ensuring the superiority of its military technology, but civilian technology fell behind due to insufficient market demand and technological isolation."
Still, initial enthusiasm for Xi's internal circulation in the tech sector has been strong.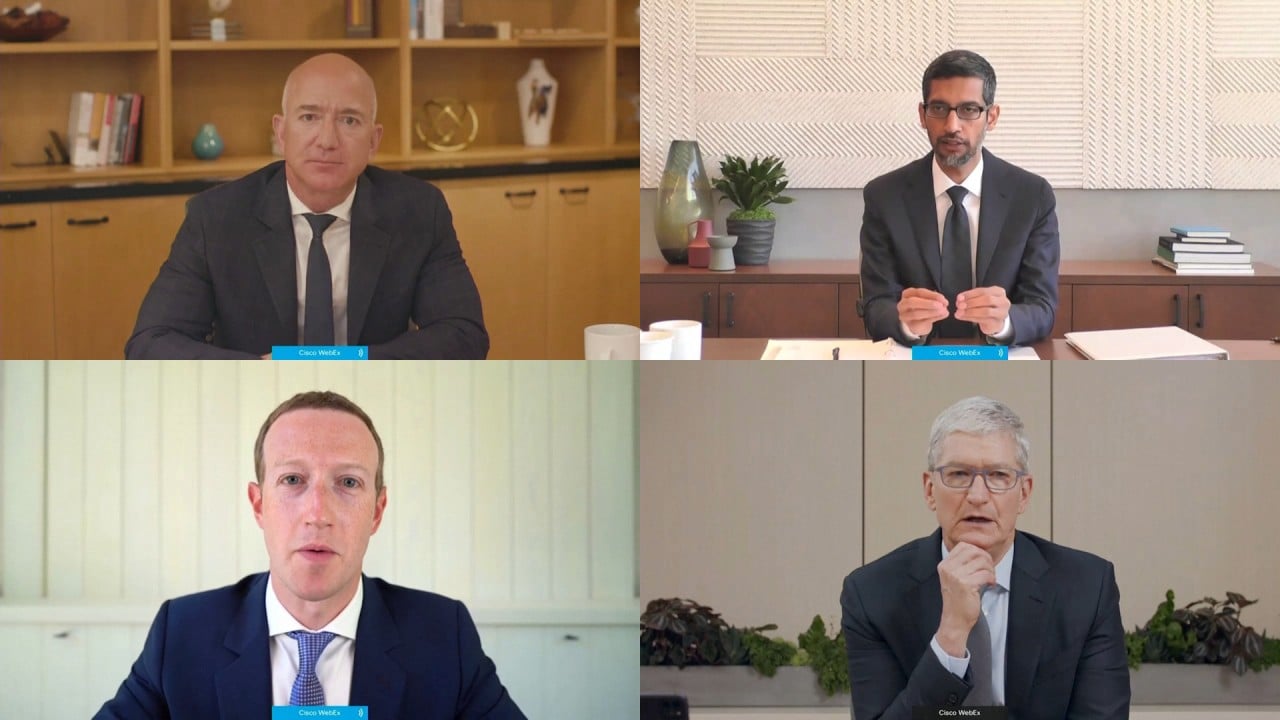 02:06
Facebook, Amazon, Google and Apple respond to Congress about whether China steals US technology
Facebook, Amazon, Google and Apple respond to Congress about whether China steals US technology
Firms such as China Telecom, the largest state-owned enterprise in the telecommunications sector, have already joined the campaign to replace foreign components made by big US manufacturers like Intel, Microsoft and IBM.
In May, it placed sizeable orders for Huawei's Kunpeng server chip, breaking Intel's previous monopoly position with the company.
China Telecom said it would buy up to 56,314 servers this year, one-fifth of which would use home-grown Kunpeng and Hygon Dhyana chips over products from Intel and AMD.
In July, robotics start-up CloudMinds, which has been included on an American economic blacklist, abandoned plans to go public in the US and moved its headquarters to Shanghai.
The company has received financial support and contracts from a wide range public institutions, from hospitals to local governments to state-owned enterprises.
This article appeared in the South China Morning Post print edition as: China's pivot to home-grown development gains traction