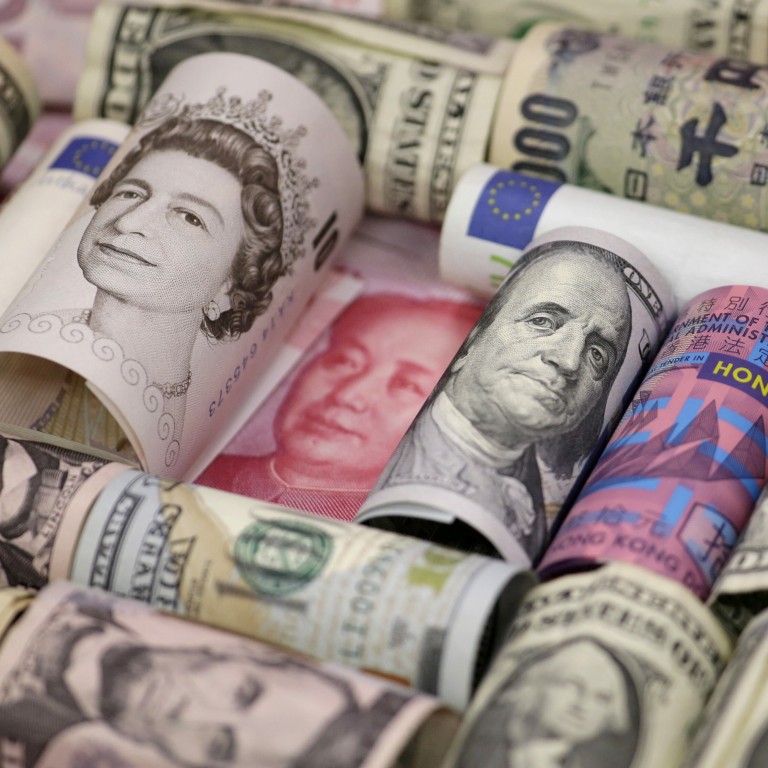 China should seize the moment to free up controls on the yuan to expand its international use
The dangers of capital outflow have eased as China's economy has recovered rapidly from the impact of the coronavirus pandemic
The yuan has become a safe bet for value due to a weaker US dollar, but Beijing still maintains tight control of capital flows
For the last five years, China's central bank has been fighting to defend two key numbers: seven and three. Seven refers to the exchange rate between yuan and the US dollar – if the yuan weakens too much beyond seven to the US dollar, it would be regarded as a dangerous sign. Three refers to the level of China's stockpile of foreign exchange reserves – if reserves dip below US$3 trillion, it would be seen as a sign of weakness.
The context for the unannounced campaign to defend the two key figures is a deep concern over the rapid capital exodus that occurred after the sudden change in perceptions about China's financial health and economic robustness following a devastating stock market rout in the summer of 2015, and Beijing's subsequent clumsy steps to devalue the yuan by nearly 2 per cent.
As a result, Beijing changed its approach to
outbound capital flows
overnight – from a stance of tolerance and encouragement, to a ruthless crackdown.
The restrictions on the ability of ordinary Chinese people to access foreign exchanges increased significantly, even though, on the surface, China maintains a policy that every citizen is entitled to buy up to US$50,000 worth of foreign currencies every year.
With a lopsided foreign exchange policy of encouraging inflows and discouraging outflows, China has achieved its goal of avoiding a large yuan depreciation or an exodus of funds.
But after five years of this defensive posture, there are signs that the tide could turn again.
The dangers of capital outflow have eased as the
Chinese economy
has recovered rapidly from the impact of the coronavirus pandemic. As many parts of the world are still struggling to rebound, China has become a favoured destination for both portfolio and long-term investment despite tensions with the United States.
With the US Federal Reserve's aggressive monetary easing policy leading to a weaker US dollar, the yuan has become a safe bet for value.
The time is ripe for Beijing to free up controls on the yuan's convertibility with other currencies.
The Chinese government can never realise its ambition of making the
yuan a global currency,
or even a potential rival to the US dollar, if it maintains rigid control on its use.
With the US threatening China with
financial sanctions,
Beijing has recognised that it needs to reduce reliance on the US dollar, and the best way to do that is to free up the yuan.
This article appeared in the South China Morning Post print edition as: There's no better time to free up the yuan