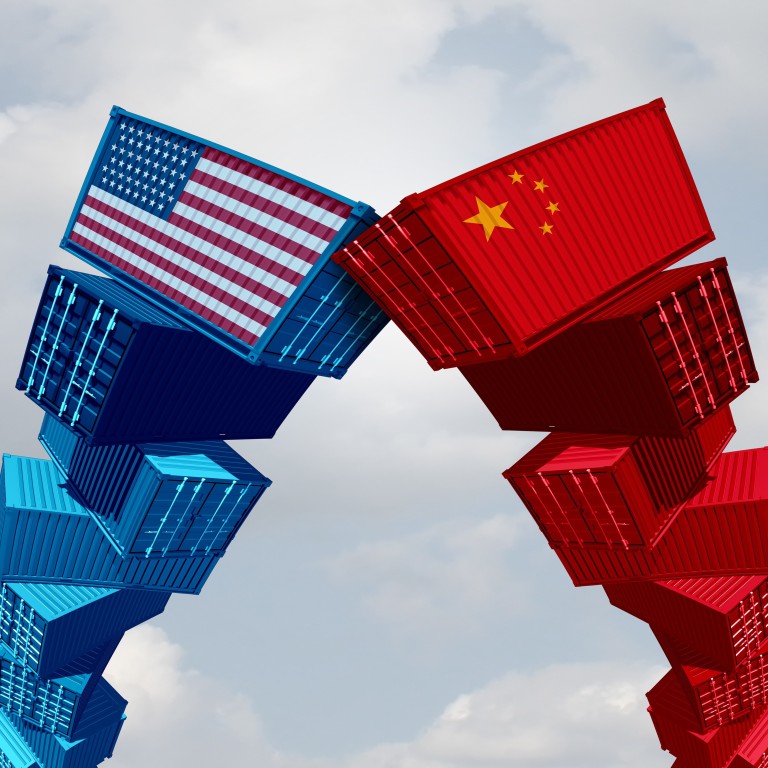 China tariffs: Beijing extends exemptions on 16 US products for another year at the request of Chinese importers
Ministry of Finance says renewed tariff exemptions on American goods will be in place until September 16, 2021
Beijing and Washington have both kept retaliatory tariffs on a number of imports in ongoing trade war
China has decided to exempt tariffs on a batch of 16 US products, including fish meal, lubricants and cancer medications, for another year, marking a small concession in a much broader trade war with the United States.
China's Ministry of Finance said on its website on Tuesday that it extended its 2019 decision to exempt the
16 American products
from additional tariffs for another year, until September 16, 2021.
Those tariffs were levied in 2018 when China was engaging in a tit-for-tat tariff war with US President Donald Trump. However, the additional tariffs began to hurt Chinese importers, and Beijing started asking them in May 2019 to apply for exemptions.
The first batch of US goods exempted from additional tariffs was announced last September when China was seeking to end its trade war with the US.
The US side has threatened new tariffs while keeping additional tariffs on about US$250 billion worth of Chinese imports. China has kept retaliatory tariffs on US products as well.
In
February
, China exempted another batch of 65 US products, mainly medicines, from additional tariffs for a year.
China's exemption of additional tariffs on US products is largely technical, as the exemptions are made upon request from importers.
However, such exemptions also translate into lower tariffs on US products that can be read as friendly and goodwill signs.
The Chinese government has vowed to honour its promises in the
phase one trade deal
, including its promise to purchase an additional US$200 billion worth of US goods and services, as the trade channel has now become one of the best hopes for Beijing to maintain a stable relationship with Washington.
This article appeared in the South China Morning Post print edition as: Exemptions on 16 U.S. products extended for a year