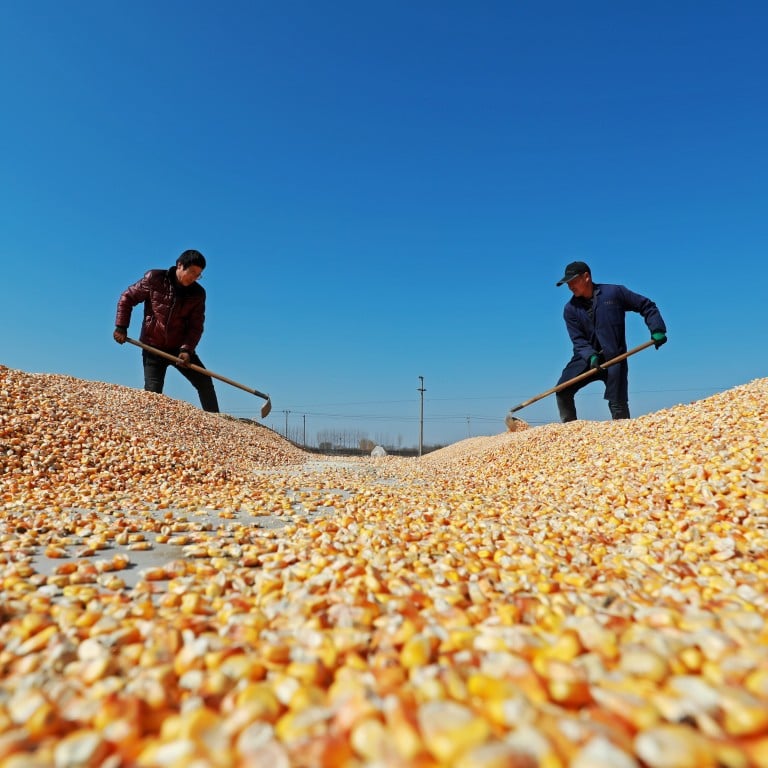 China food security concerns prompt rethink of soybean expansion
China should leave bulk soybean production to the US and Brazil and instead develop specialist non-genetically modified beans, industry leaders say
Soybean imports will continue to play a role in domestic consumption, but limited arable land should be used for strategic crops to maintain food security
China should halt the expansion of soybean farms to leave space for strategic crops including rice, wheat and corn to ensure adequate domestic food supply in light of rising tensions with the United States, industry leaders have said.
The comments at this year's China Soybean Industry International Summit Forum marked a turn away from Beijing's previous push to boost domestic production and cut reliance on US soybean imports amid the
trade war
.
China launched a soybean revitalisation plan in March 2019, encouraging farmers to replace crops such as
corn
with soybeans through state subsidies.
But it did little to change China's reliance on imported soybeans. The shift to soybean farming has also reduced corn supply, a key grain for animal feed, and pushed prices for the cereal grain to a five-year high. Corn price inflation is now spreading to wheat as animal feed producers use it as a cheaper alternative.
Yang Baolong, president of the China Soybean Association and general manager at Beidahuang Group, the nation's largest agricultural and agribusiness group, said China must accept the US will remain the dominant supplier of soybeans globally for the foreseeable future.
"The worst part of a trade war is not tariffs, but closed doors," Yang told hundreds of attendees at the forum in the northern city of Harbin on Monday.
Instead of focusing on increasing domestic output, China should diversify its imports and aim to become a pricing centre for the world soybean trade given its huge purchases, Yang said.
China is the world's largest soybean importer, with commodities bought from overseas accounting for nearly 90 per cent of soybean consumption.
It imported 88.5 million tonnes of soybean in 2019, an increase of 0.5 per cent from 2018, even though its plantation area expanded by 10 per cent. The US, Brazil and Argentina are China's key suppliers.
Cheng Guoqiang, a professor of Tongji University, said China should leave the bulk soybean market, in which soybean is used to make oil and animal feed, to dominant producers like the US and Brazil. Instead, it should use its limited arable land to develop a niche market for non-GM soybean with high protein.
He added China should not use limited arable land to grow bulk soybean for animals.
Zhang Liwei, director of market information at the China National Grain and Oils Information Centre, said China's purchases of US soybeans have been strong this year as Beijing worked to fill the terms of the phase one trade deal.
"Throughout the fourth quarter and the first quarter of next year, soybean supply will mainly depend on the US," Zhang told the forum.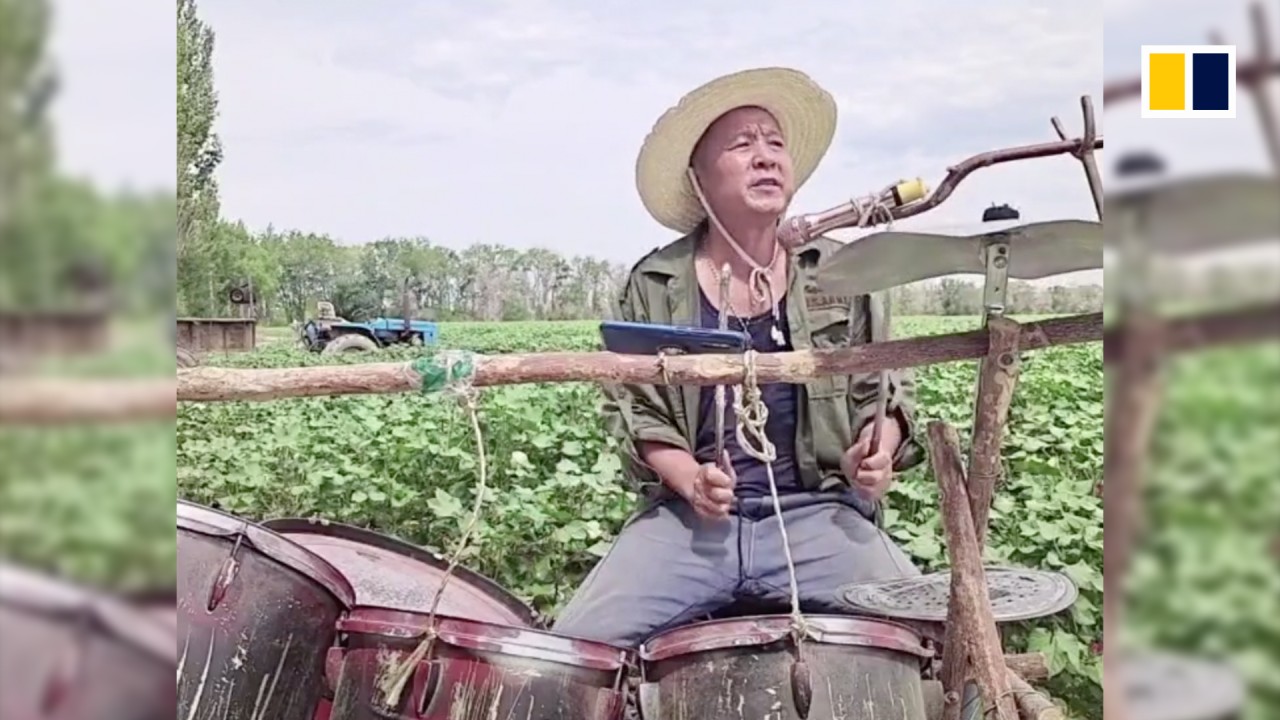 04:43
Rock and roll villager plays drums in a farm in China
Rock and roll villager plays drums in a farm in China
China's demand for soybeans will rise 4.6 per cent to 107.27 million tonnes in 2020 and China's annual imports could reach a record high at 98 million tonnes, Zhang said.
The annual gathering of farmers, traders, academics and officials comes as the issue of
grain security
grows more prominent in China.
Chinese Vice-Premier Hu Chunhua visited Heilongjiang province to inspect autumn grain production at some of the country's largest farms.
"This is the latest in a series of efforts to reassure the public that food security is well in hand," analysts from Beijing-based consultancy Trivium China wrote in a note on Monday, "Hu's visit is meant to send a clear signal that despite a challenging year, Chinese citizens will not need to worry about where their next meal is coming from."