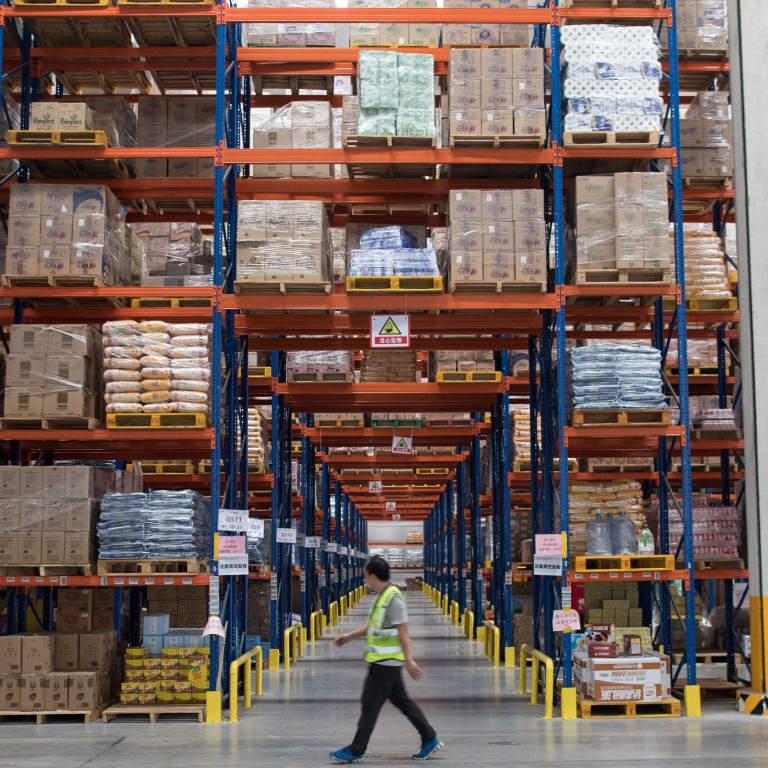 Coronavirus supply chain disruptions easing for companies in south China
More than 78 per cent of the 172 companies that took part in the American Chamber of Commerce in South China survey say they no longer face supply chain disruptions
In March, when China was still grappling with the Covid-19 outbreak, 100 per cent of companies said that they had experienced problems in their supply chains
Manufacturing supply chains in southern China have improved significantly since March when the country was still grappling with the coronavirus crisis, but companies are still reporting disruptions in terms of transport and logistics, a survey on Tuesday showed.
More than 78 per cent of the 172 companies that took part in the American Chamber of Commerce in South China survey said they had no supply chain difficulties, an increase of 46 per cent since March.
Of the 22 per cent of respondents that were still experiencing
supply chain disruptions,
some 46 per cent said it was because of problems in transport and logistics, according to the survey of US, Chinese and other multinational firms conducted between August 28 and September 8.
Fully 46 per cent of companies reported a drop in revenue in their Chinese operations in the first half of 2020. Businesses in consumer products and services were among those that took the biggest hits, with 22 per cent of companies in the category saying the decline was more than 15 per cent, the survey showed.
Despite
China's economic rebound
from the coronavirus crisis, 35 per cent of firms were not optimistic about the outlook for the rest of the year, projecting a decrease in revenues in the second half. However, nearly 48 per cent of companies said they expected revenues to increase in the second half compared to a year earlier.
Some 34 per cent of the companies said they were reducing headcount, while 47 per cent would maintain staff levels and 24 per cent said they are expanding employee numbers.
Chinese companies were more optimistic than American firms about investment plans, with 33 per cent planning to increase investment in the second half of this year versus only 17 per cent of US companies.
Global supply chains remain vulnerable to disruption from the coronavirus outbreak, while continued
US-China trade tensions
are likely to reshape manufacturing in a way that could lead to more localisation of production in the future, according to analysts.
China has sought to reduce its reliance on imports, particularly of high-end manufacturing equipment, and launched a new
dual circulation economic strategy
to boost the resilience of the domestic market in the face of an increasingly hostile external environment.
"As countries focus on battling Covid, trade negotiations will become even more difficult," US ratings agency Moody's wrote in a report last week. "While the US-China phase one deal is likely to remain in place until November, most other trade negotiations are likely to be delayed.
"Countries are looking to resuscitate economic growth while reorienting their economies toward domestic production by emphasising self-sufficiency."
Moody's also said an unforeseeable prolonged second wave of Covid-19 outbreaks could further hit manufacturing, leaving few options for companies looking to balance lower earnings.
"Any renewed, large-scale nationwide lockdowns and stricter social distancing measures will derail the recovery by pushing countries into another quarter or two of contraction," Moody's said.