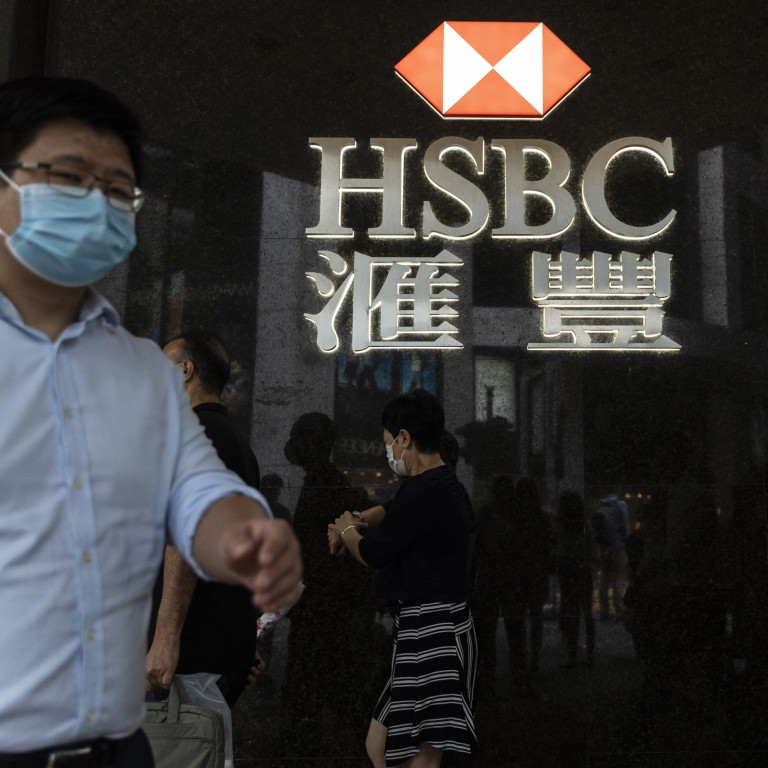 China's ambiguous Unreliable Entity List gives Beijing 'leeway' to take punitive actions against foreign firms
China's Ministry of Commerce announced details of its long-awaited blacklist over the weekend, but did not provide a list of names or a timetable for its release
Reports have suggested US firms like Qualcomm, Cisco, Apple and Boeing will be included, along with FedEx and HSBC in response to the treatment of Huawei
The ambiguous language in China's new Unreliable Entity List for foreign investment gives it great leeway to take punitive actions against foreign companies, analysts said.
China's Ministry of Commerce
sought to play down the impact of the announcement on Saturday, clarifying that only a very small number of foreign entities that violate Chinese laws and harm China's national sovereignty, security and development interests would be punished by the new regulation, while specific entities or countries are not being targeted.
Firms, groups and individuals placed on the blacklist will be restricted or banned from trade with China, as well as investment and entry of people and vehicles into the country, the ministry said at the weekend when finally releasing details of how the list will work some 15 months after it was announced.
But despite the clarification, seen as a countermeasure to similar
actions taken by the United States
 through its entities list, it remains unclear how aggressive Chinese authorities will enforce the new measures.
"Companies need to be aware that, if they take steps that China may consider as breaking contracts or rules or 'hurting Chinese interests', they could end up on the list and face commercial pain," said Louis Kuijs, head of Asia economics at Oxford Economics.
"In principle, it looks like there are clear criteria and a clear process. But the general nature of the language means that the government has quite some leeway to put companies on the list."
If a foreign entity is blacklisted, a time limit will be given for it to correct its behaviour, during which time no measures would be taken, the ministry said, although it did not specify what they would need to do to be removed from the list.
However, the first batch of entities to be placed on the list was not announced, nor was the timetable of its initial release.
According to The Wall Street Journal, citing unidentified sources, the list is being drafted by a team under the supervision of Vice-Premier Hu Chunhua. Hu oversees China's foreign trade and investment, and his inclusion is seen to show the process it being managed by the highest levels of the Chinese government.
The newspaper added that Liu He, another vice-premier who is China's top trade negotiator with the US, was in favour of waiting for the result of US presidential election in November before releasing any details about the list.
The regulation itself is published by the China's Ministry of Commerce and is signed by Commerce Minister Zhong Shan, although while it has received "approval by the State Council", it is not signed by an official from another ministry.
Wendy Cutler, vice-president at the Asia Society Policy Institute, said that the new regulation could represent the tipping point for those already considering leaving or downsizing their operations in China, even though it would unlikely in itself drive foreign companies out of the country.
"Even though specific companies have not been named, release of the rules for the foreign entities list ratchets up tensions in the US-China relationship," said former acting deputy US Trade Representative Cutler. "The rules provide a great deal of leeway to Chinese authorities to take punitive actions against foreign companies."
China's announcement comes after the US Department of Commerce said on Friday that it would bar Chinese mobile apps WeChat and TikTok from US app stores, although a US court subsequently blocked the government's order, while US President Donald Trump gave TikTok another week to meet his requirements.
In recent months, there have been media reports about Chinese authorities drawing up a list to punish US firms like Qualcomm, Cisco, Apple and Boeing.
Other possible candidates reported to be subject to the list included US courier service FedEx, which was heavily criticised for diverting packages to the US sent to Huawei in China, and British bank HSBC, which was criticised for providing information that led to the arrest of
Huawei
chief financial officer Meng Wanzhou in Canada.
"There's still this sentiment among foreign investors, for better or worse, of 'what happens to others won't happen to me,'" said Nick Marro, an analyst with the Economist Intelligence Unit. "The key things to watch would be clues on how aggressive authorities are, and perhaps most frighteningly, which companies might be in the firing line."
Ulrike Glueck, a managing partner at law firm CMS in Shanghai, agreed the provisions of the new regulation were vague.
Article two of the provisions, for example, states that a foreign entity would be included on the list for violation of normal market transaction principles, but it is not clearly defined what are "normal market transaction principles", according to Glueck.
Also article seven also states that said a foreign entity could be included on the list based on the degree of danger to national sovereignty, security or development interests of China, the degree of damage to the legitimate rights and interests of Chinese entities and internationally accepted economic and trade rules. But "the degree of danger", "the degree of damage" or "internationally accepted economic and trade rules" are all not clearly defined, she added.
"Regulations which are vague, on the one hand open the door for flexibility, however, on the other hand also lower legal safety and may open the door to unequal treatment," Glueck said. "Overall speaking, this does not show a good direction for international and cross border investment."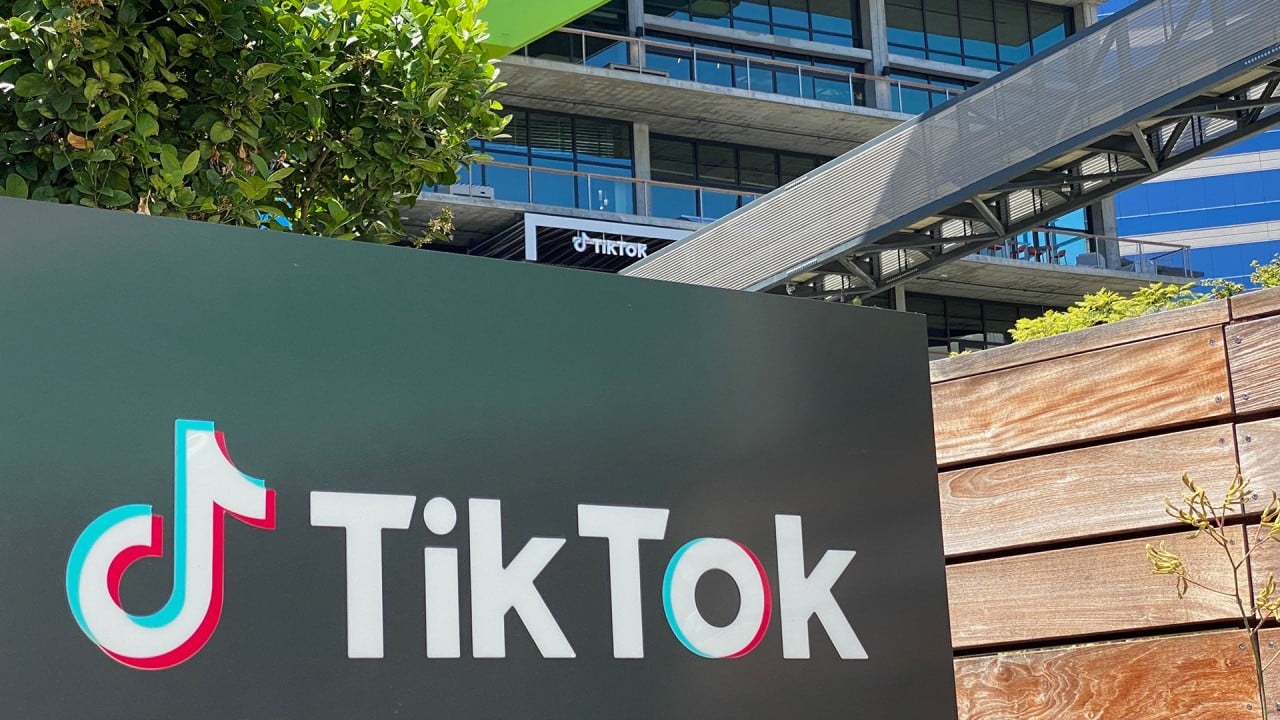 06:02
Global expansion of TikTok and other Chinese tech companies is likely, only not in the West
Global expansion of TikTok and other Chinese tech companies is likely, only not in the West
So far, China has been restrained in terms of its retaliation against American firms since moving too aggressively with the list could speed up the relocation of the country's supply chain, undermining its domestic job market and economic interest, analysts said.
It has been over a year since China first threatened foreign firms with its own list to counter the aggressive economic pressures imposed by the Trump administration on Huawei and other Chinese technology companies, as well as US sanctions over human rights issues in Hong Kong and Xinjiang.
"Beijing started to talk about the list after the US started to single out and counter Chinese companies. But I would expect China to be relatively restrained even in putting US companies on the list," Oxford Economics' Kuijs added.
The new list could target only specific products with less of a supply chain presence in China, while Beijing acts to retain foreign investment by further opening its economy and widen market access to the outside world, analysts said.
Beijing is particularly concerned about keeping its reputation that is tied to its commitments under the phase one trade deal with the US to improve the domestic environment for foreign businesses, Marro said.
China recognises a parallel drive to reform its domestic markets by opening up its economy to the outside world to attract foreign inflows that are much needed to offset the country's shrinking current account surplus, among other structural issues in the economy, Marro added.
"China's door to opening up will only become wider. In the next step, the Chinese government will improve the business environment, and share China's development opportunities with investors from all over the world," China's Ministry of Commerce said.
This article appeared in the South China Morning Post print edition as: Blacklist 'gives Beijing leeway' in punitive actions