Taiwan
Get more with myNEWS
A personalised news feed of stories that matter to you
Learn more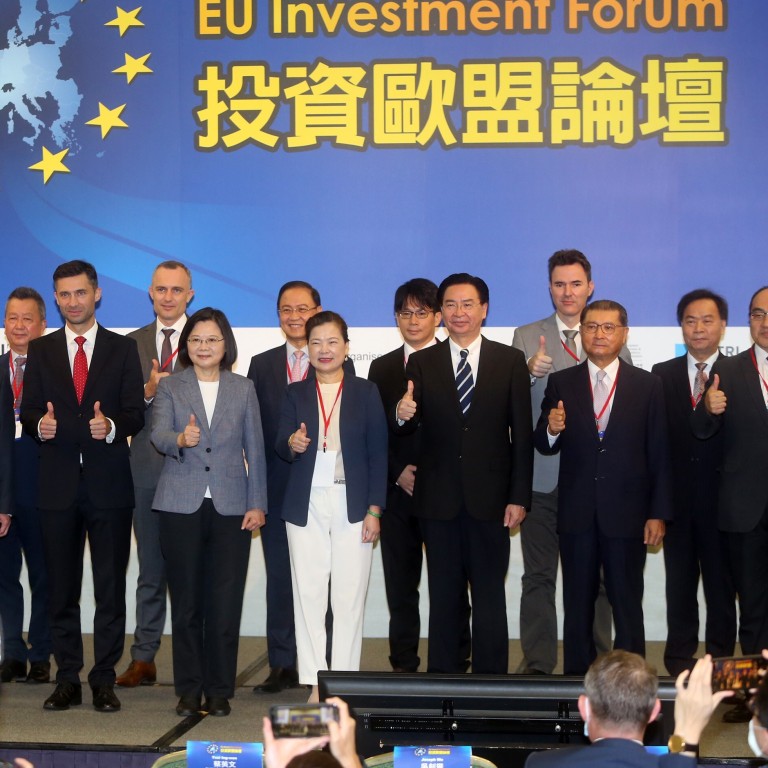 Taiwan seduces European investors seeking to dodge US-China trade war and coronavirus
At a summit in Taipei this week, Taiwan's President Tsai Ing-wen spoke of the rising interest from European firms in the island economy
Firms from Germany, France and Benelux tempted by Taiwan's booming tech and renewable energy sectors
Seeking shelter from the US-China trade war and lured by a largely coronavirus-free environment, European companies are pouring money into Taiwan's technology and renewable energy sectors.
Even as supply chains around the world have been disrupted or ground to a halt, Taiwan's successful management of the pandemic has meant it is among the few global economies that have not fallen sharply.
Factories have
kept running at full speed
, meaning European firms are now increasingly looking to partner with Taiwanese firms in complementary sections, officials from Taiwan and several European countries said this week at a well-attended European Union-Taiwan investment conference.
Even before the coronavirus hit, European Union companies were the single largest foreign investors in Taiwan, pumping NT$1 trillion (US$34.2 billion) into the economy, or 25 per cent of Taiwan's all time total inbound investment, President Tsai Ing-wen told the forum in Taipei. This had risen five-fold since 2016's cumulative total of NT$210 billion and comes amid growing interest in Taiwan as an investment destination.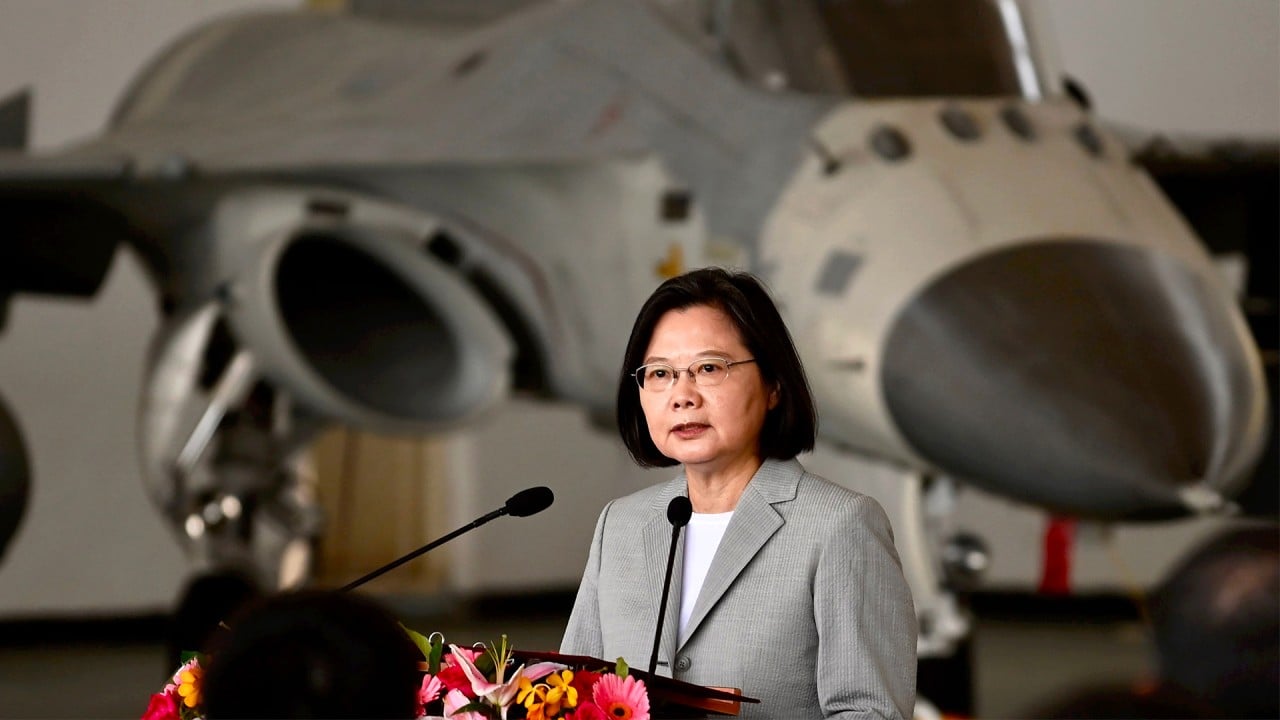 00:56
Taiwan President Tsai Ing-wen visits military base following 'provocations' from mainland China
Taiwan President Tsai Ing-wen visits military base following 'provocations' from mainland China
Overall
foreign direct investment
in Taiwan rose 10.56 per cent from January to June this year from a year earlier, Tsai said, without specifying the share that came from Europe.
"This shows that
international enterprises
see Taiwan as a safe and reliable investment environment," the president said. "Our friends in Europe must agree with this sentiment."
By contrast, the UN Conference on Trade and Development estimated that foreign direct investment will fall 40 per cent this year worldwide.
"There's definitely a new interest in Taiwan," said Alain Berder, economic head at the French Office in Taipei, a de facto government agency given that France does not maintain formal diplomatic relations with Taiwan.
More than 200 French firms operate on the island, he said, following a steady increase over the past few years.
"I think there are new opportunities here for France because the economy did not stop here in Taiwan, they controlled Covid-19 very well, so there is a kind of transfer of activities, especially in the semiconductor industry, in the [information and communication technology] industries, and France is quite strong in these sectors," Berder said.
Taiwan throttled the spread of the virus early in 2020 by inspecting flights from China – where the coronavirus originated – contact tracing and quarantining arrivals from abroad. The island's total caseload stood at only 509 as of Friday, one of the lowest levels in the world. Because of its early vigilance, the government never had to order a mass closure of businesses.
French tech start-ups focusing on services hope to work with Taiwanese tech hardware companies, Berder said, building on a trend which is already under way.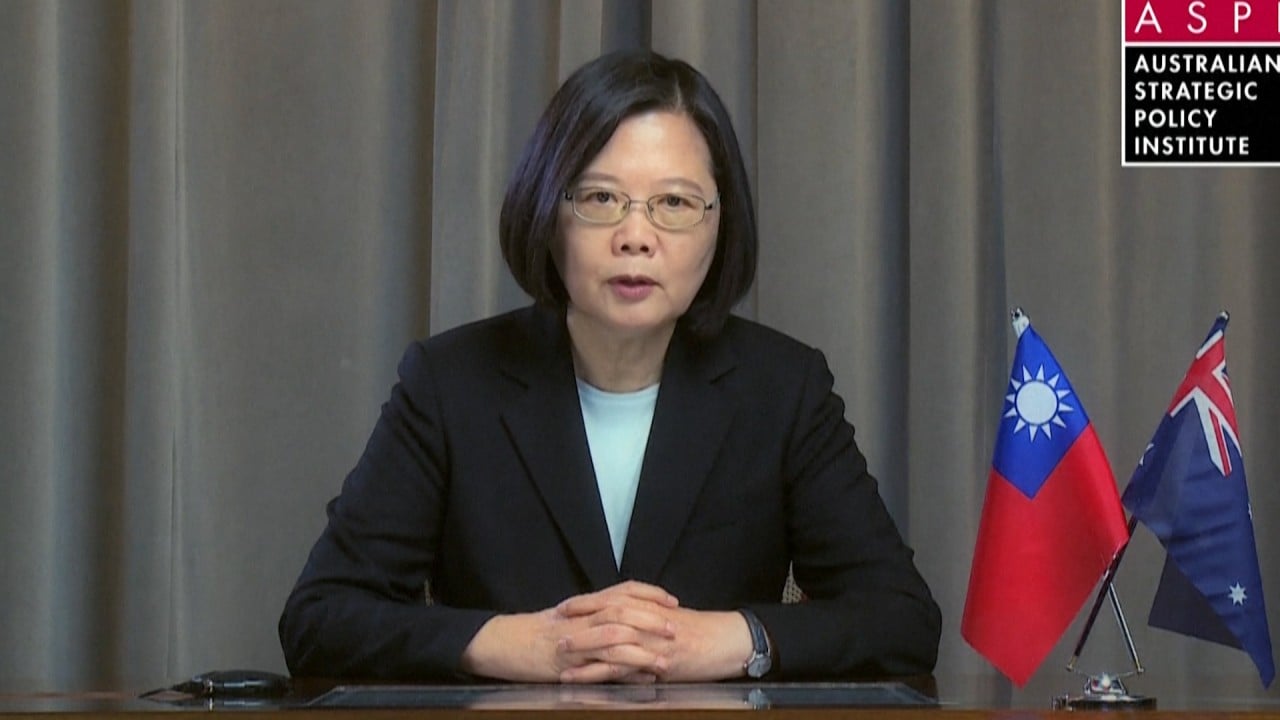 00:39
Taiwan on the 'frontlines of freedom and democracy' after Hong Kong, Tsai Ing-wen says
Taiwan on the 'frontlines of freedom and democracy' after Hong Kong, Tsai Ing-wen says
In 2016, Taiwanese electronics giant Foxconn Technology Group invested US$106 million in the French speaker company Devialet. EasyMile, a six-year-old French self-driving vehicle technology company, has dispatched people to Taiwan to tap the local market as well.
Tsai told the forum she foresees more Europe-Taiwan cooperation in artificial intelligence, 5G mobile technology and data protection systems.
Companies from northern Europe want a share of Taiwan's offshore wind energy market, said Sophie Liao, a senior adviser with the Luxembourg Trade and Investment Office in Taipei. They like Taiwan because of the government's plan for 20 per cent of the island's energy to come from renewable sources by 2025.
"In recent years we have a lot of European companies that come to Taiwan to build up the offshore wind industry," Liao said, noting entrants from Belgium, the Netherlands and Luxembourg. "Offshore wind is one of the [areas of] expertise of European companies, so they also want to explore the Asian markets."
Siemens Gamesa Renewable Energy, part of the German-based Siemens Gamesa Group with 10.2 billion euro (US$11.88 billion) revenue last year, plans to expand a wind turbine parts assembly project in the central Taiwan city of Taichung to form a regional "industrial hub" with Taiwan-based suppliers, the company announced in May.
The project will start up next year to supply an offshore wind project that will be completed in 2022 that will eventually cover 645,834 sq ft. It will at least double the number of Siemens Gamesa employees on site.
Siemens has "steadily grown" its Taiwan business over the past eight years, read a company statement issued to the South China Morning Post. The company has seven legal entities in Taiwan with a total of 850 employees. Taiwan's policy goals for energy, industry and technological advances match the Siemens "portfolio", the statement said.
"We will further intensify our engagements in digital technologies to help materialise the industrial, energy and urban infrastructure transformations of Taiwan," the statement said.
Other German companies are considering Taiwan as an option to bring them closer to major clients, said Axel Limberg, executive director of the German Trade Office in Taipei. Advances in Taiwan's computing sector including chip production are now bringing new products into the market, he said.
The
US-China trade war
and China's coronavirus outbreak at the start of the year accelerated companies' push to diversify outside China, Limberg said.
"The speed I would say increased this year substantially, but I would say it's a tendency we saw last year," he said. "Because of the trade war, the companies became aware of the topic of how could I ensure my supply chain, and of course Covid-19 serves to speed up this process."
Limberg said about 250 German firms operate in Taiwan, where they have invested 4 billion euros (US$4.66 billion) to date.