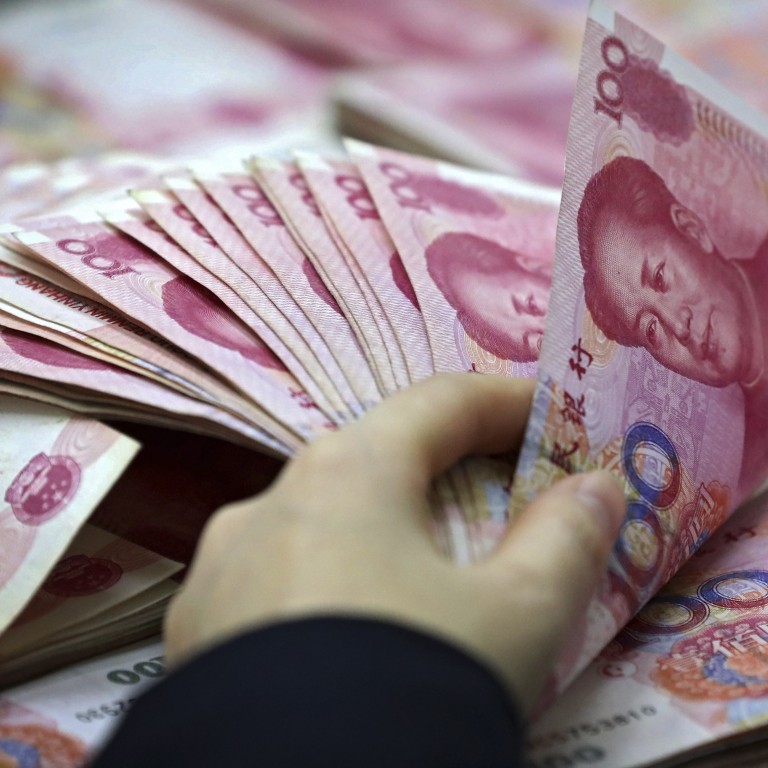 Chinese banks cut saving rates on foreign currencies to record lows amid global coronavirus fallout
Bank of Communication became the latest Chinese bank to cut saving rates on foreign currencies to close to zero
Race to cut rates comes as bankers try to deal with an influx of capital from around the world, due to quantitative easing
China's major state banks are cutting rates on foreign currency deposits to record lows as global interest rates enter negative territory on the back of monetary easing to counter the economic impact from coronavirus pandemic.
Bank of Communications became the latest Chinese bank to cut saving rates on
foreign currency
deposits over the weekend, on deposits below US$3 million from September 26.
The bank's announcement followed similar cuts this month by China's-owned peers Bank of China, Industrial and Commercial Bank of China, China Construction Bank, and Agricultural Bank of China.
The saving rate on
the US dollar
is now 0.01 per cent, while all the aforementioned banks are offering 0.35 per cent on a one-year fixed term deposit, currently the highest available saving rate on the dollar.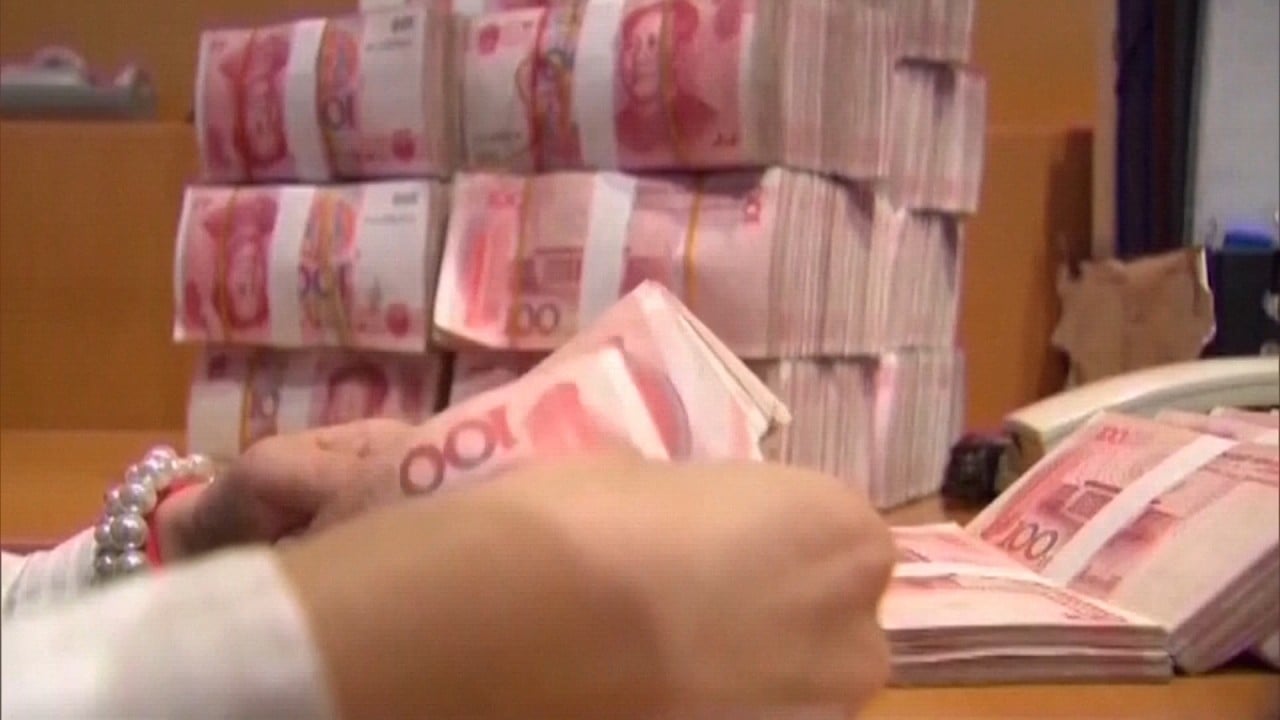 01:25
US labels China a currency manipulator as Beijing allows yuan to sink to lowest level in 11 years amid ongoing trade war
US labels China a currency manipulator as Beijing allows yuan to sink to lowest level in 11 years amid ongoing trade war
Bank of China has cut saving rates on the US dollar from 0.05 per cent to 0.01 per cent, while deposit rates on the British pound went from 0.05 per cent to just 0.01 per cent. The saving rate on the Australian dollar has also been cut to 0.01 per cent from 0.05 per cent this month. Saving rates for a one-year fixed term deposit on the Japanese yen and the euro is now close to zero, plunging to 0.0001 per cent from 0.01 per cent.
"Deposit rates for foreign currencies are already very low," said Hao Zhou, senior economist at for emerging markets at Commerzbank in Singapore. "It may help [lower] overall funding cost in [foreign currencies] onshore in China."
Central banks have stepped up quantitative easing, leveraging negative interest rates to encouraging companies and individuals to spend and borrow, a practice which has escalated in a bid to combat the impact of coronavirus.
The European Central Bank introduced negative rates in June 2014, while the Bank of Japan adopted a negative rate in January 2016.
After slashing interest rates to near zero and pumping financial markets full of liquidity, US Federal Reserve Chairman Jerome Powell said the US central bank is not considering moving to negative interest rates for now. The Bank of England said this month that it would examine the technical feasibility of cutting interest rates below zero.
As such, borrowing rates in US dollar and other foreign currencies in China have also dropped, making them more appealing to borrowers.
According to the latest data released by the People's Bank of China, outstanding foreign currency deposits at Chinese banks rose to US$819.5 billion at the end of August, up 12.1 per cent from the end of August 2019. Foreign currency loans, on the other hand, rose by 12.2 per cent to US$902.8 billion year-on-year at the end of August, central bank data showed.
While China's trade surplus rose to US$119.6 billion in the second quarter and it also recorded cross border fund inflow over the same period, as its foreign exchange reserves slightly expanded to US$3.11 trillion at end of June from May's US$3.1 trillion.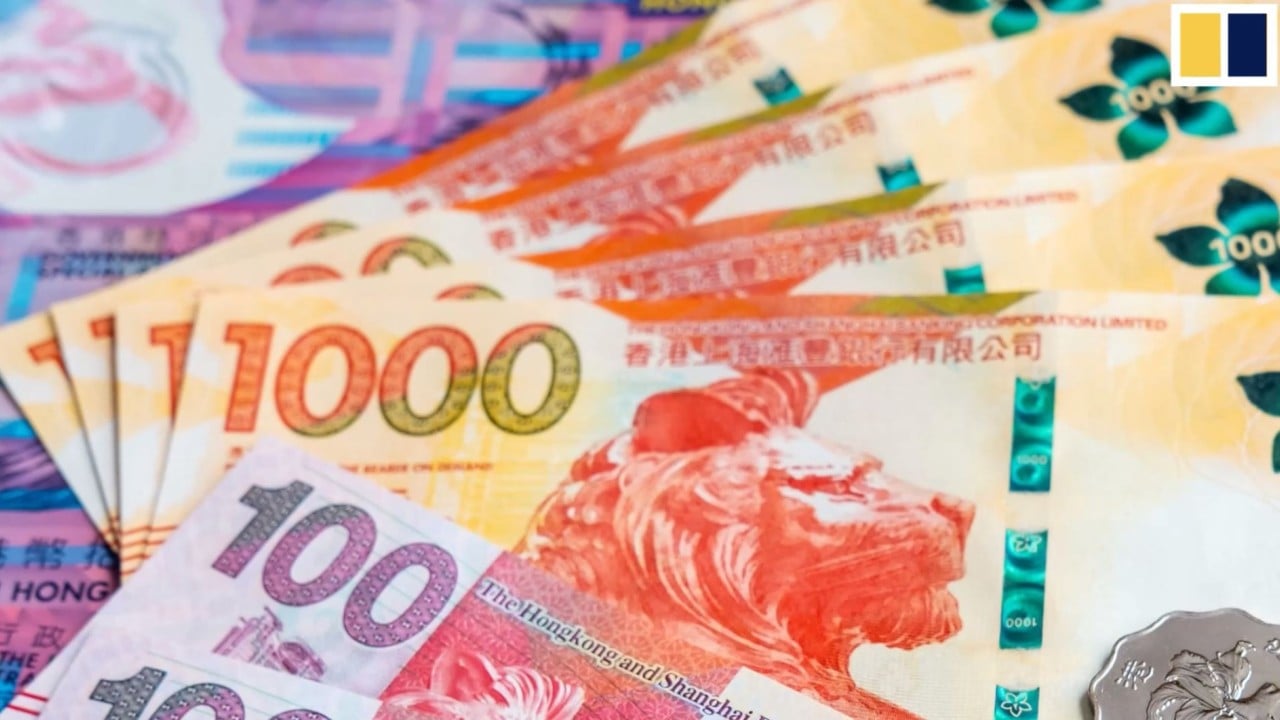 01:43
What is the Hong Kong Dollar Peg?
What is the Hong Kong Dollar Peg?
Analysts said Chinese companies are more likely to take a cautious view on the yuan, despite it rising 1.84 per cent against the dollar in August, booking its best month since January 2019.
Larry Hu, chief China economist at Macquarie, said that the upcoming US presidential election may have an impact on the trade deal between
Beijing and Washington
, which would in turn introduce uncertainty for the yuan's outlook against the US dollar in the coming months. Hence, Chinese companies are likely to stick with their foreign currency holdings for the time being, he said.
"One main reason why China's foreign exchange reserves have not grown that much was because Chinese corporations expected the
yuan to depreciate
. When they profit in US dollar, they are not willing to exchange back into yuan. It's the same with borrowing," Hu added.