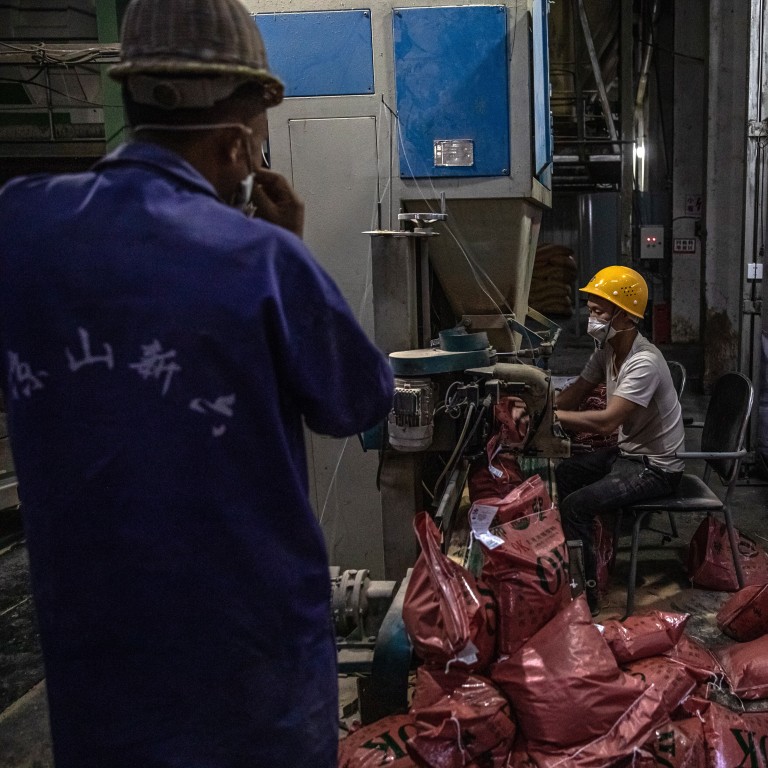 China looks beyond GDP growth rate as Beijing outlines five-year plan and 2035 vision amid rivalry with US
Former World Bank chief economist Justin Lin Yifu says biggest challenge to China's development in the next five years will come from 'external factors beyond our control'
The final version of China's upcoming 2021-25 plan is expected to be published only after it is approved at a Communist Party meeting in late October
China is set to play down the nation's headline growth rate to highlight "growth quality" and "security" in its development plan for 2021-25 and beyond, as Beijing tries to strengthen domestic weak links in preparation for a protracted rivalry with the United States, according to China's government advisers.
President Xi Jinping chaired a gathering of the Politburo – the centre of power within the Communist Party – on Monday, and the body endorsed the country's five-year plan for 2021-25 as well as a grand plan that will serve as a guideline for China's economic and social development through 2035. Both plans will be presented for approval at a major party meeting from October 26-29, according to state news agency Xinhua.
Monday's Politburo meeting also discussed an important Communist Party document – on how the party's Central Committee should operate – to further emphasise Xi's role at the head of the party.
Justin Lin Yifu, a professor at Peking University who attended Xi's symposium last month, said at a government-organised press conference in Beijing on Tuesday that the dual-circulation strategy is about achieving "high-quality" development.
Lin, the Taiwan-born economist who served as the World Bank's chief economist, has a track record of predicting China's potential economic growth rate. In August, he said China would surpass the US as the world's largest economy by 2030. He did not provide any numbers at the press conference on Tuesday but said China will rely more on its domestic economy while seeking international cooperation.
Yao Jingyuan, a research fellow with the counsellors' office of the State Council, said at the same event that the headline growth rate, which has been the single most important policy target for the Chinese government in recent decades, will have a less prominent role starting with the new five-year plan.
"China had to maintain a medium to high economic growth rate during the 13th five-year plan when speed was still very important," said Yao, who previously worked for the National Bureau of Statistics. "But for the 14th five-year plan, the goal is high-quality growth, and this is a very important turning point."
Lin said these main policy concepts were expected to continue in the coming years.
At the same time, the biggest challenge for China's development in the next five years will come from "external factors beyond our control", such as "protectionism and unilateralism" adopted by other governments and "political instability" stemming from rising populism abroad, Lin said.
Yuan Nansheng, the former party secretary of China Foreign Affairs University, China's top diplomat-training school, wrote in an article published this month that China should seek to "stabilise" its relationship with the US and avoid any confrontational, or "wolf warrior", approach in dealing with Washington.
For China's internal development, it is expected to highlight equality over efficiency. Qiu Baoxing, counsellor of the State Council, said the central government prioritises "social benefits" over investment returns in making spending decisions.
"As far as the government is concerned, it is about being fair," Qiu said.
This article appeared in the South China Morning Post print edition as: China to put focus on quality development