Yuan
Get more with myNEWS
A personalised news feed of stories that matter to you
Learn more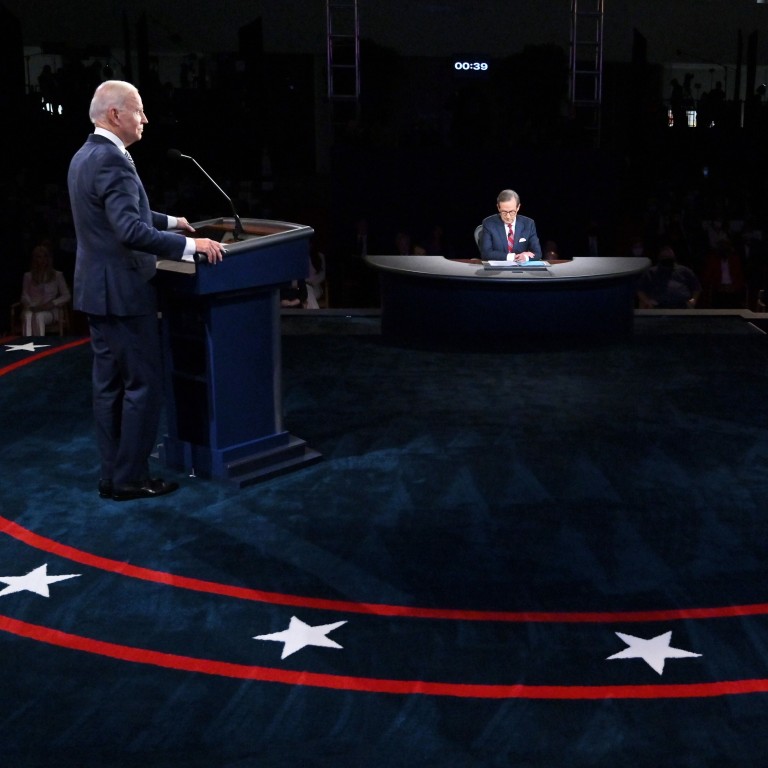 China's yuan surges to 17-month high on Joe Biden US presidential election hopes as Donald Trump loses ground
The offshore yuan extended its rally to 6.7136 per US dollar on Tuesday in thin market flow conditions after US President Donald Trump lost ground in new polls
The onshore yuan foreign exchange market remains closed for the 'golden week' national holiday, with trading set to resume on Friday
China's yuan trading outside the mainland surged to its highest level in 17 months on Tuesday after new polls showed challenger Joe Biden had increased his lead over US President Donald Trump in the race for the White House that is less than a month away.
On Tuesday, the offshore yuan extended its rally to 6.7136 per US dollar in thin market flow conditions, rising in tandem with improving sentiment in global financial markets, with the Australian dollar and the Singapore dollar also gaining for a second consecutive day.
New election polls show support for incumbent Trump is sliding after his aggressive performance at last week's first debate and since he tested positive for the coronavirus.
"The market thinks Biden has a better chance of winning and a rising advantage of the Democrats [to take control] in the Senate," said Ken Cheung Kin-tai, chief Asian currency strategist within the East Asia treasury department at Mizuho Bank. "This is positive for the yuan because Biden is not supportive of tariffs and trade policy to handle China's issues."
An NBC News/Wall Street Journal national poll conducted after the first debate had Biden on 53 per cent and Trump on 39 per cent – a gap six points wider than in their previous poll two weeks earlier.
Biden has previously criticised Trump's trade policy against China as damaging the agriculture and manufacturing sectors in the United States, and has called for the dropping of unilateral tariffs.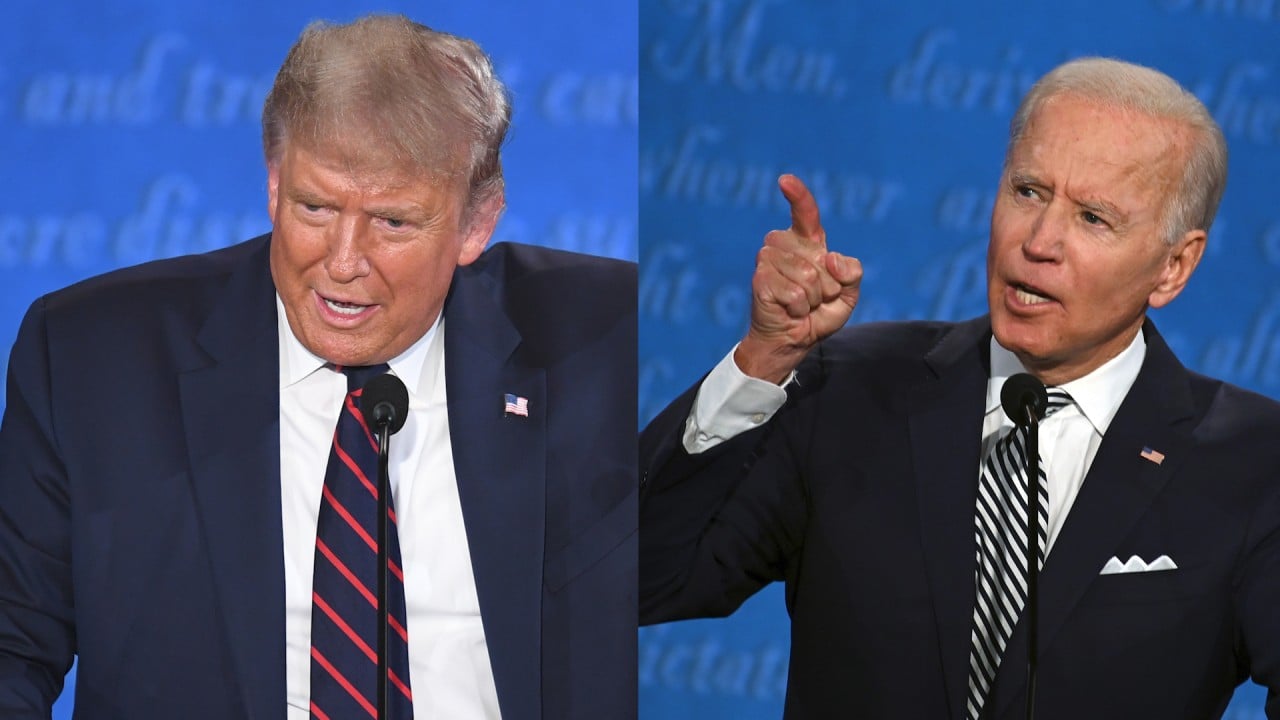 09:59
Interruptions and insults dominate first Trump-Biden US presidential debate
Interruptions and insults dominate first Trump-Biden US presidential debate
China had allowed the yuan to decline by as much as 14 per cent against the US dollar between mid-2018 and mid-2019 in response to new US tariffs, but analysts said that if US-China trade tensions ease, that could point to a reversal of the yuan's decline.
The People's Bank of China in recent months has repeated its pledge to maintain "the basic stability of the yuan", suggesting China has not been attempting to actively undervalue its currency.
"The yuan exchange rate is mainly determined by market supply and demand. The central bank will not use the yuan exchange rate as a tool to deal with disruptions from trade frictions," China's central bank said in its second quarter monetary policy report.
As part of the
phase one trade deal
signed with the US in January, China agreed not to devalue its currency to gain a competitive trade advantage.
Trump was discharged from hospital on Monday, and his doctors said they are "cautiously optimistic" about his condition. However, the state of Trump's health will not be clear until the end of the week, which will determine if he is able to continue in-person campaigning in the key swing states of Florida, Wisconsin, Pennsylvania and Minnesota, while also attending the second debate with Biden now scheduled for next week.
"It's worth noting Trump seems to be on steroids – which traditionally are only given to folks who are really in bad shape around Covid-19," said Kay Van-Petersen, global macro strategist at Saxo Capital Markets.
"In the scenario of Trump falling to Covid-19 or in someway being incapacitated, [Vice-President Mike] Pence becomes the de facto face of the Republican ballot, which almost surely raises the view that this is going to be a blue tsunami," Van-Petersen said, referring the colour traditionally associated with Biden's Democratic Party.
04:42
Trump returns to the White House after only three days in hospital for Covid-19 treatment
Trump returns to the White House after only three days in hospital for Covid-19 treatment
In addition to any political calculations, investors are buying the yuan because China's recovery is on track while the US dollar is expected to weaken, analysts said.
The yuan is one of the best performing currencies this year as China has racked up a massive trade surplus following its successful suppression of the coronavirus pandemic.
The better-than-expected purchasing managers' index for September also points to a pick up in manufacturing investment in the coming months, resulting in better confidence in profitability along with consumption growth, analysts said.
Given the improvement in the economy, Chinese leaders may be shifting towards a
stronger exchange rate policy
to support domestic consumption in the coming years and to help
internationalise the yuan
by attracting more foreign inflows into its domestic capital markets, analysts added.
Increased investor demand for the yuan to allow for the purchases of more Chinese stocks and bonds would also increase its value.
"The yuan's appeal is resonating with people who missed the initial bandwagon move and are playing 'catch up'," said Stephen Innes, chief global markets strategist at investment firm AXI. "Regulators are also very much open to a stronger yuan because [China] wants to promote both its bond and equity markets."
Paul Mackel, head of emerging markets foreign exchange research at HSBC, forecasts the yuan to rise slightly to 6.70 per dollar by the end of the year before appreciating further to 6.60 by the end of 2021, partly because of an acceleration in bond investments from global investors.
A lower yuan exchange rate figure means it takes fewer yuan to purchase one US dollar, indicating a stronger Chinese currency.
This article appeared in the South China Morning Post print edition as: Yuan hits 17-month high on Biden election hopesOffshore yuan surges to 17-month high