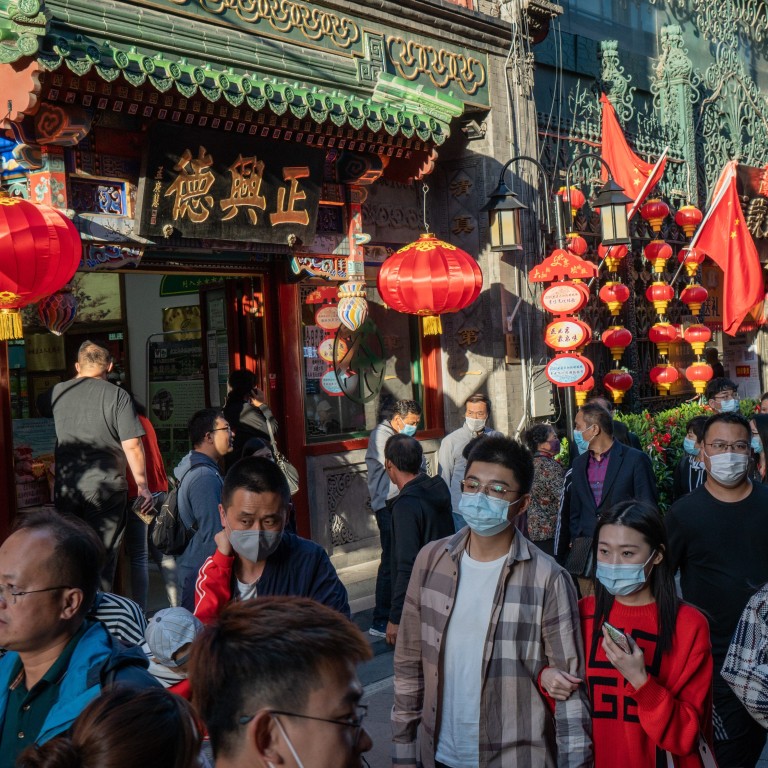 China's services sector remained strong in September due to continued recovery in domestic supply, demand
The Caixin/Markit services purchasing managers' index (PMI), which focuses on smaller, private firms, rose to 54.8 in September from 54.0 in August
The official non-manufacturing PMI, released by the National Bureau of Statistics last week, was 55.9 in September, up from 55.2 for August
A continued recovery in domestic supply and demand saw sentiment within China's services sector remain positive for a fifth consecutive month in September, a new survey released on Friday showed.
The Caixin/Markit services purchasing managers' index (PMI), which focuses on sentiment within smaller, private firms, rose to 54.8 in September from
54.0 in August.
This was above the median expectation in a Bloomberg survey for a reading of 54.3, with the rate of expansion the sharpest for three months and among the quickest recorded over the past decade.
A reading above 50.0 indicates growth in sector activity, while a reading below indicates contraction.
"The services sector's post-epidemic recovery showed signs of speeding up," said Wang Zhe, senior economist at Caixin Insight Group.
"Domestic supply and demand in the services sector continued to recover at a faster pace, while overseas demand remained subdued. Both the business activity index and total new business expanded for the fifth straight month, and at a faster pace than the previous month, causing the gauge for outstanding business to break back into expansionary territory. Uncertainties about the pandemic overseas continued to drag down total demand, with the measure for new export business remaining in contractionary territory for seven of the last eight months.
"Companies remained confident about the economic outlook. In September, the gauge for business expectations rose further into expansionary territory. Companies remained positive about the ongoing economic recovery and the effective control of the epidemic."
The Caixin/Markit composite PMI fell to 54.5 at the end of the third quarter from 55.1 in August.
"In the near term, there will still be uncertainties from Covid-19 overseas and the US election, and the development of 'dual circulation' in the domestic and international markets will continue to face challenges," added Wang.
Last week, the
official non-manufacturing PMI,
which measures sentiment in the services and construction sectors, stood at 55.9 in September. This was an above the reading of 55.2 for August, and also above the median expectations in a Bloomberg survey for a decline to 54.7.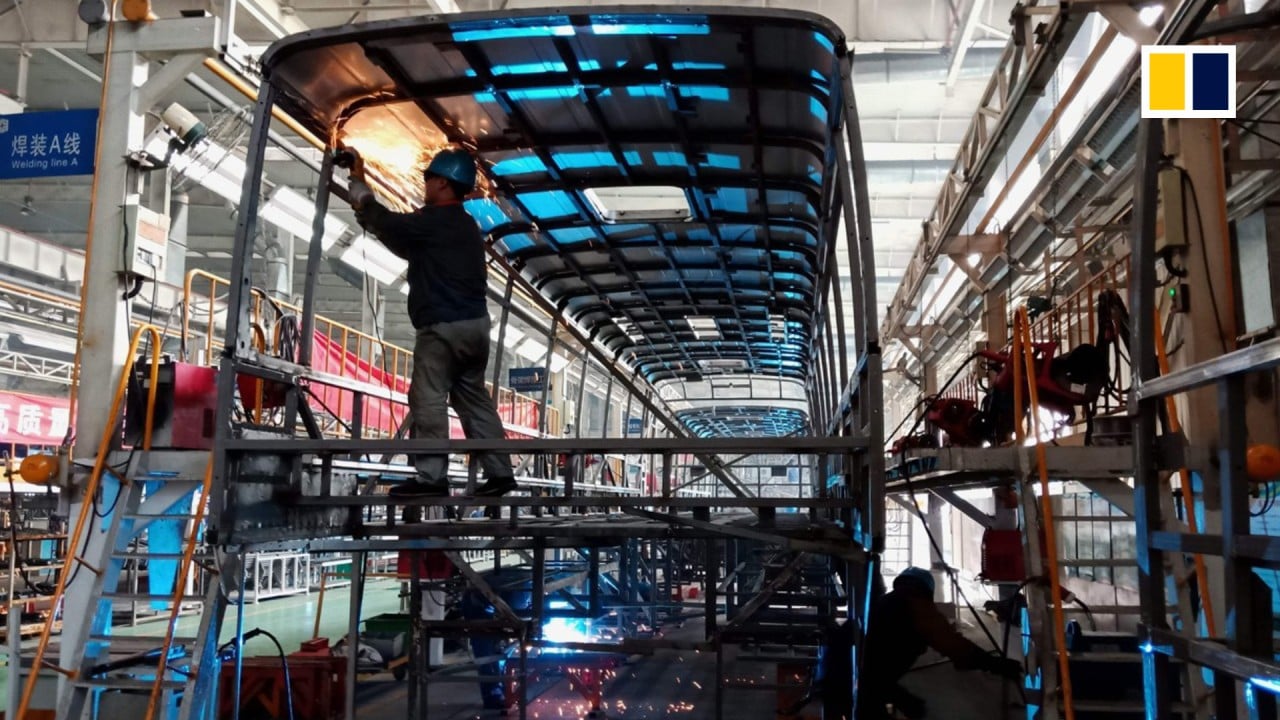 01:07
What is the purchasing managers' index (PMI)?
What is the purchasing managers' index (PMI)?
Both the official manufacturing and non-manufacturing indices have showed positive economic activity for seven consecutive months after China's official manufacturing PMI stood at 51.5 in September.
The Caixin/Markit manufacturing PMI also fell to 53.0 in September, from 53.1 in August.
Within the Caixin/Markit services PMI, stronger domestic demand was the principal factor leading to greater amounts of new work, as export orders contracted further.
The sustained increases in activity and new work also led firms to expand their workforce numbers for the second month in a row during September, although the rate of job creation remained marginal overall.
This article appeared in the South China Morning Post print edition as: Services boosted by domestic demand