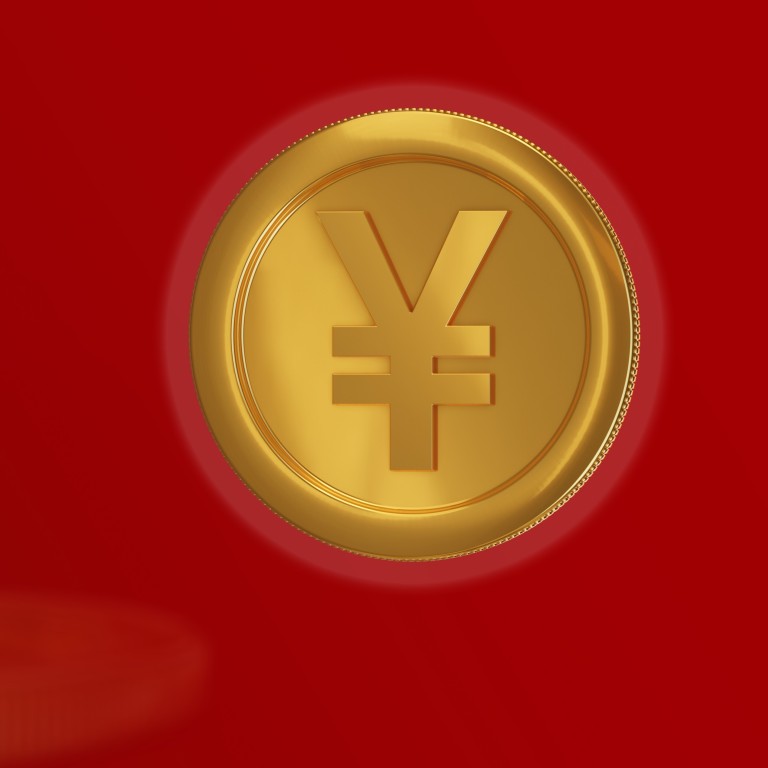 China's central bank urges faster digital yuan roll-out as other countries begin tests
People's Bank of China comments come as other major central banks have made inroads on the development of their own sovereign digital currencies
China must also ensure that its ongoing pilot tests show the digital yuan is 'controllable and safeguards the security of payments'
China should accelerate its efforts to launch a sovereign digital currency, elevating it as an important part of an "independent" financial infrastructure in the digital era, a top Chinese central bank official has said.
The comments by Chen Yulu, deputy governor of the People's Bank of China (PBOC), came months after the country's top leadership introduced a new inward-facing economic strategy – dual circulation – to support future growth by relying more on domestic demand, and to better insulate itself amid rising geopolitical tensions, particularly with the United States.
The comments also came as other major central banks have made inroads on the development of their own sovereign digital currencies.
"We must serve dual circulation with fintech-led innovations," Chen said in an article published on Sunday in China Finance magazine, which is run by the PBOC. "We must build an independent and high-quality financial infrastructure … quicken the pace of research and development of the central bank digital currency, and ensure that pilot tests show [the digital currency] is controllable and safeguards the security of payments."
Last week, the Bank of Canada, the Bank of England, the Bank of Japan, the European Central Bank, Sweden's Riksbank, the Swiss National Bank and the US Federal Reserve jointly issued a report with the Bank for International Settlements discussing potential collaboration on sovereign currencies in their electronic forms to avoid unintended barriers in transferring them internationally.
China was not a participant in formulating the report.
The Bank of Japan said on Friday that it plans to start testing a central bank digital currency from next year, while the European Central Bank was expected to begin public consultation on Monday to create a digital euro for the 19-nation currency club.
The PBOC has not yet announced any international cooperation on digital currencies. However, in June last year, then International Monetary Fund managing director Christine Lagarde hinted at the possible development of an electronic version of the organisation's special drawing rights mechanism to replace existing reserve currencies. She has since become president of the European Central Bank.
"Growing signs show that China will launch the digital currency soon. It may expand [trials] to more regions [of China] or add more application scenarios, but the direction is clear," said Raymond Yeung, chief Greater China economist with ANZ Bank.
"Any [international] collaboration without [the participation of] China, given its economic size and application experience, would be a loss to the international community," he added.
China is the clear front runner in developing a digital currency, having started its research in 2014 and chartering an institution in 2017 dedicated to the effort. The pace of development accelerated after internet giant Facebook outlined plans for its Libra digital token project and a related blockchain-based financial infrastructure project last year, though Facebook quickly ran into problems with financial regulators in major economies.
The PBOC is already running tests involving its Digital Currency Electronic Payment (DCEP) system in four cities – Suzhou, Xiongan, Shenzhen and Chengdu – as well as at sites for the 2022 Beijing Winter Olympics.
The government has made it clear that the goals of DCEP are to replace cash, maintain government control over the currency and create as many small retail application scenarios as possible. Previously disclosed applications include a meal allowance for public servants in Suzhou and a ride-hailing service in Xiongan.
Speaking at the Sibos banking and financial conference earlier this month, deputy central bank governor Fan Yifei said that 3.13 million transactions, totalling 1.1 billion yuan (US$164.3 million), have been processed so far with the digital currency. The pilot programmes involved more than 6,700 use cases as of late August for transactions ranging from bill payments and public transport to government services.
On Monday, Shenzhen city, just across the mainland border from Hong Kong, distributed by lottery 50,000 digital "red packets" – gift envelopes traditionally given out during holidays and special occasions – with each containing 200 yuan (US$30), in an effort to boost consumption and test the nascent technology.
Interest in the 10-million-yuan giveaway was intense, with more than 1.9 million Shenzhen residents signing up for the lottery – or roughly 15 per cent of its population.
Winners can spend their digital yuan at nearly 3,400 local shops in Luohu district before the credits expire on Sunday, and the credits cannot be transferred to others or into a regular bank account.
The pilot programme in Chengdu, a southwestern city with a population of 16.33 million people, has been started in several shops in Tai Koo Li, a busy mall in the city's main shopping district, according to a local source with knowledge of the test.
"It could expand to the prepaid public transport card," the person said. "But the final decision will be made by the PBOC, while local authorities are ready to cooperate."
Wang Zhiguo, a former official with the China Association for Science and Technology, said the pilot tests also focused on the prevention of financial risks and fraud.
"From the materials I've seen, the government has paid extraordinary attention to digital finance because it is important for the country's strategic planning," he told the Post in a recent interview.
Cities such as Shenzhen and Suzhou, which have large export economies, were chosen for the pilot schemes, and this could reflect the government's intention to pilot
cross-border payments
as it seeks to reduce its reliance on the US dollar in trade settlements, Wang added.
This article appeared in the South China Morning Post print edition as: Central bank calls for faster roll-out of digital yuan