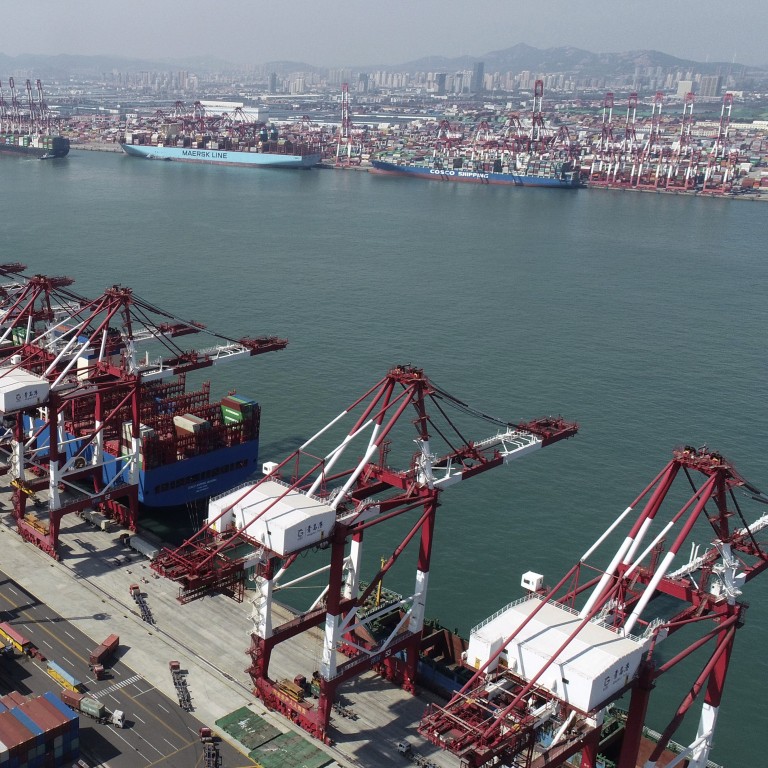 Qingdao coronavirus outbreak 'won't derail' China's economic recovery
Fears of an outbreak were triggered when two workers at the city's port were confirmed as being asymptomatic cases at the end of September
Millions of tourists also visited the city during the recent 'golden week' holiday, with 4,000 flights arriving or departing the city during the eight-day holiday
A coronavirus outbreak in the eastern city of Qingdao, home to one of the world's busiest ports, "won't derail" China's economic recovery but does represent a stern reminder of the dangers that still lie ahead.
The Qingdao government said on Tuesday afternoon that it had six confirmed cases as well as another six asymptomatic cases after testing 4.2 million people in three days after fears of an outbreak had been sparked over the weekend.
"[The outbreak in Qingdao] should be contained very quickly. It won't derail China's economic recovery," said Tang Jianwei, a senior researcher with the Bank of Communications, China's fifth largest lender.
The task has been complicated after Qingdao, located in Shandong province, welcomed 4.5 million visitors during the
"golden week" holiday
that ended on Thursday, during which at least 1 million residents also left the city.
During the eight-day holiday, a total of 4,000 flights arrived or departed the city, according to local official data.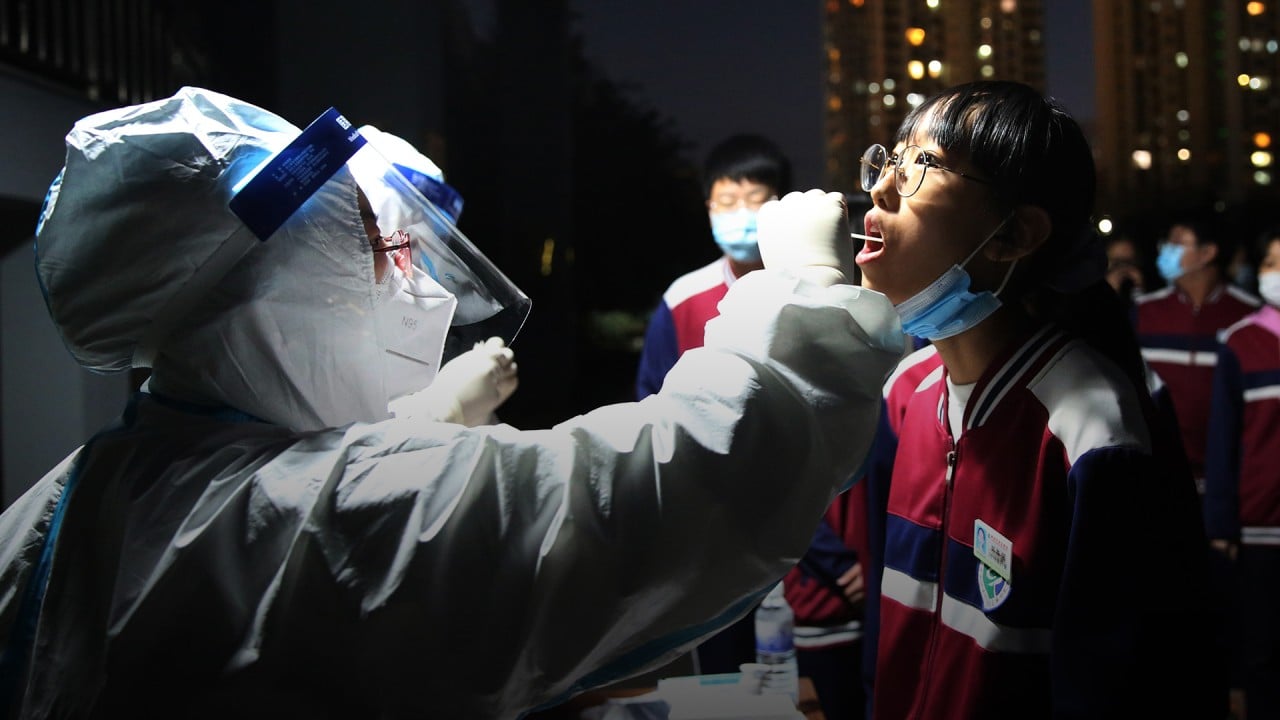 01:30
China to test all 9 million people in port city of Qingdao after cluster of only 12 cases found
China to test all 9 million people in port city of Qingdao after cluster of only 12 cases found
The city, with an economy as big as Kazakhstan, has been placed under emergency conditions, with strict social distancing rules imposed and half of flights to and from the city cancelled on Tuesday.
The Shanghai Cooperation Organisation Qingdao Summit, due to take pace this week, was also called off, while other economic activities such as tourism have plunged.
China is still expected to be the only
Group of 20
country expected to post positive economic output this year, with data released on Tuesday further supporting the outlook.
Investment and industrial production have resumed, and now exceed the levels before the coronavirus, while consumer spending is also starting to catch up.
Exports from China
also jumped 9.9 per cent in September from a year earlier, posing the strongest growth since March 2019, while imports rose by 13.2 per cent, signalling an improvement in domestic demand, China's customs bureau conformed on Tuesday.
Similar outbreaks have taken place in other Chinese cities from Beijing to Urumqi, as well as in the city of Ruili on the border with Myanmar, but all have been quickly controlled with mass testing and strict quarantine.
The Qingdao government plans to test all of the city's 9.5 million residents in the next five days, while local authorities across the country have rushed to find and quarantine people who have visited Qingdao in the last 14 day.
Zhang Huaqiang, deputy head of the Qingdao disease control centre, said on Monday that the risk of the virus spreading "is relatively small", with only one residential block so far having been labelled as "medium risk".
China's leaders have also put on a brave face with President Xi Jinping visiting Chaozhou in southern China on Monday and walking in a crowd with few people wearing face masks.