Shenzhen
Get more with myNEWS
A personalised news feed of stories that matter to you
Learn more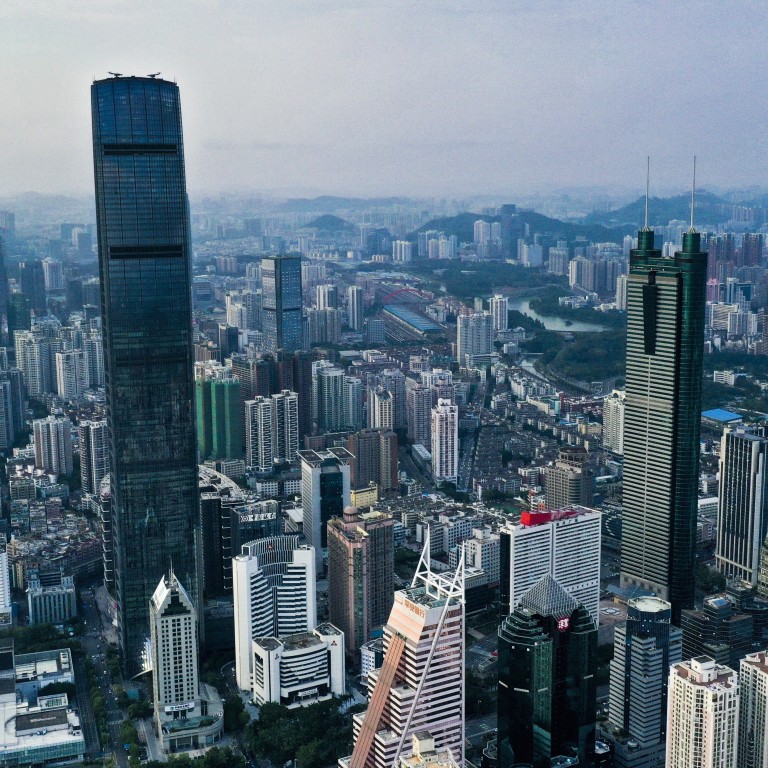 China's Xi Jinping praises Shenzhen as economic model for country at 'historic crossroad'
Xi Jinping on Wednesday praised Shenzhen for showcasing China's potential for economic transformation following 40 years of impressive growth
After decades of rapid economic expansion, China is facing unprecedented challenges that require continued reform and opening up, Xi said
President Xi Jinping is pinning his hopes on Shenzhen to set an example for the rest of China by renewing Deng Xiaoping's success of experimenting with the city and applying it elsewhere, which helped turn the country from an economic backwater to the world's second largest economy.
In an hour-long speech on Wednesday, China's most powerful leader in decades said the country was facing new challenges and called on the city to make "greater contributions" to national prosperity – noting it had "blazed a trail" four decades ago by experimenting with market practises.
Under the guidance of former paramount leader Deng, China went from one the poorest countries in the world in the late 1970s following the Cultural Revolution to one of the most prosperous.
Shenzhen
employed formerly taboo capitalist methods of production and trade, without threatening the Communist Party's grip on power, and turned the city from a backward fishing village in the countryside just north of Hong Kong to an international metropolis home to 13 million residents and China's most powerful hi-tech and financial enterprises.
Its policies were later applied across the country, becoming the core of China's growth strategy and an alternative development model to the West's combination of free markets and liberal democracy.
Xi said the economic success of Shenzhen, which now has an economy larger than Hong Kong, showed the world "the boundless power of China's reform and opening up as well as the bright prospects for socialism with Chinese characteristics".
But after four decades of rapid economic expansion, questions are mounting about whether China can continue its impressive growth as the United States targets it as a strategic competitor in trade, technology, geopolitics and ideology.
Shenzhen has emerged as one of the Chinese cities most exposed to the hostilities, with
Huawei
, the city's technology giant, under increasing pressure from the Trump administration.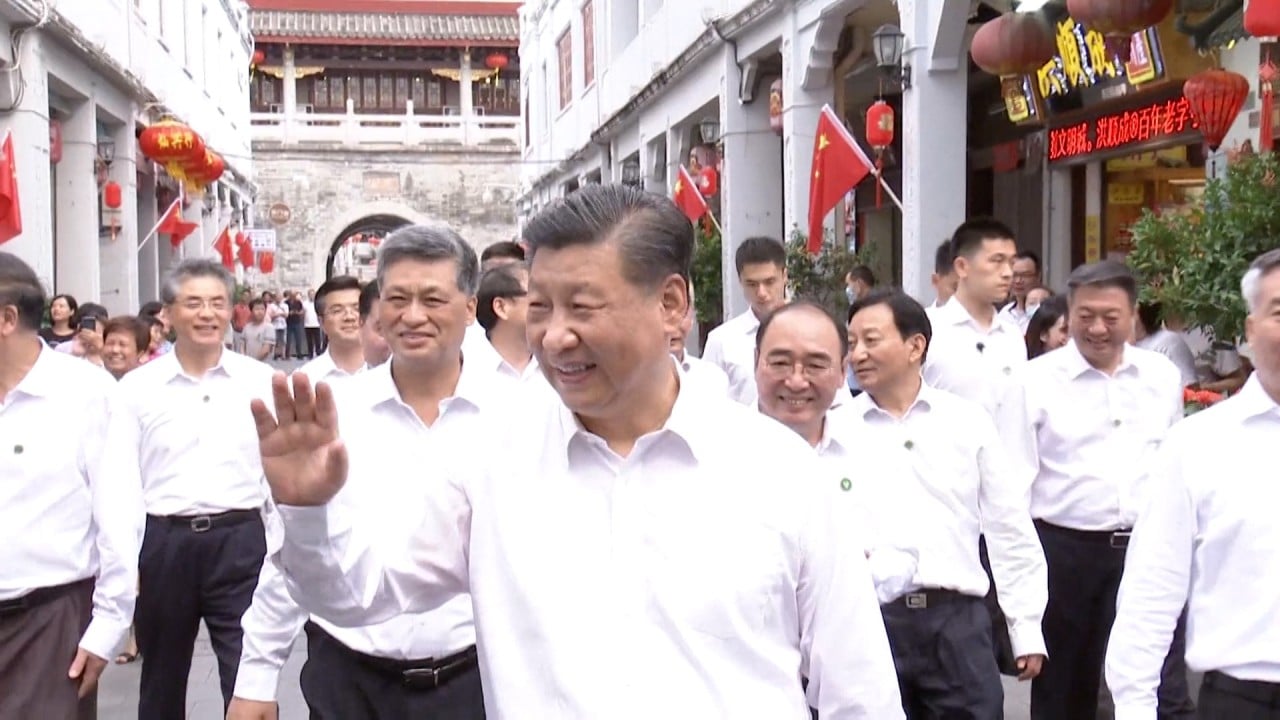 01:38
Xi starts tour of southern China to mark 40th anniversary of Shenzhen special economic zone
Xi starts tour of southern China to mark 40th anniversary of Shenzhen special economic zone
Xi did not name the United States in his speech, which was broadcast live on all major state media outlets, but said the world was becoming more challenging for China.
"The world today is undergoing great changes unseen in a century, and the global spread of the coronavirus pandemic has accelerated the process," he said.
"Economic, technological, cultural, security and political patterns are all going through profound adjustments, and the world has entered a period of turbulence and transformations".
But China "will not be hindered by headwinds and reversal waves", Xi added.
"We must stand on the right side of history to unswervingly expand opening up," Xi said.
China's new "
dual circulation
" economic strategy, which relies more on domestic demand to offset external instability, was "not a closed domestic cycle" but "an open double circulation" for both domestic and international markets, he said.
China is at a critical juncture in needing to change its economic growth pattern, with the country still facing "many weak links and shortcomings", Xi continued.
"[China's] reform has reached a new historic crossroad, and many problems are unprecedented – the complexity, sensitivity, and arduousness of advancing reforms are no less than 40 years ago."
The Chinese leader did not elaborate on the problems but he has previously warned of the "middle income trap", a term that describes a country whose growth stagnates after its income reaches a certain level.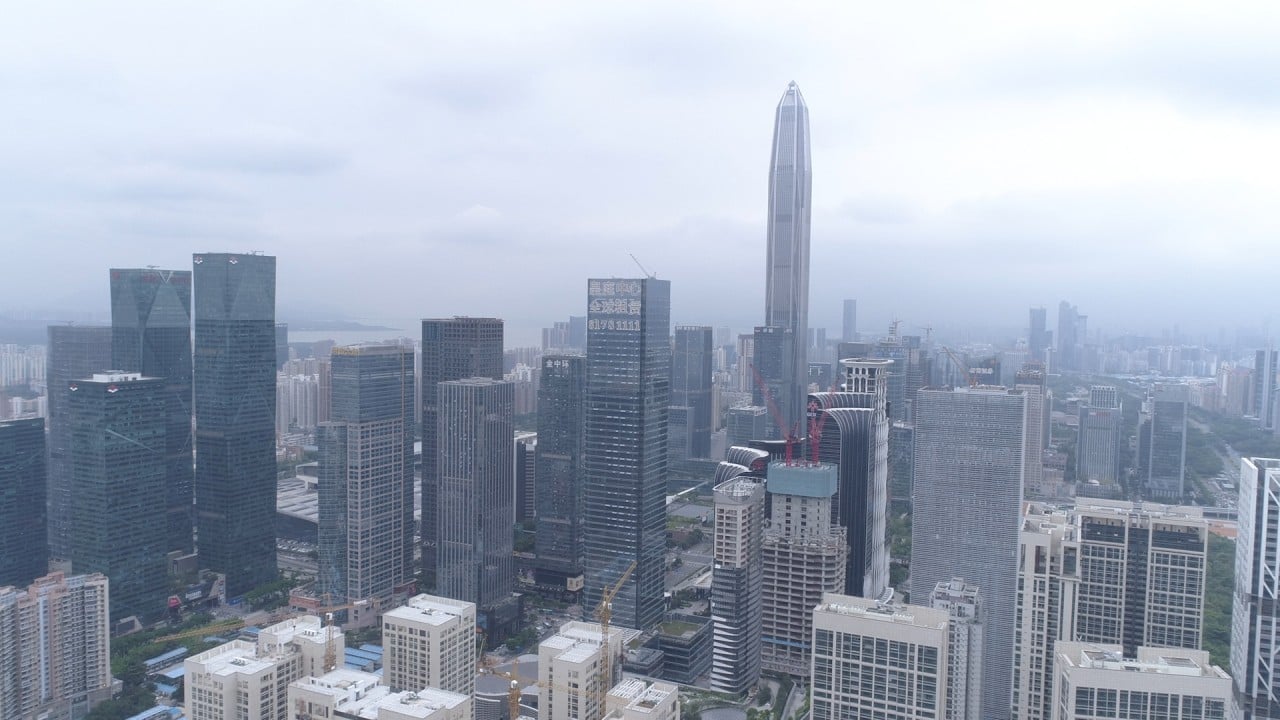 01:48
China to make Shenzhen into a model city with bolder reforms
China to make Shenzhen into a model city with bolder reforms
The risks are real in China amid rising debt, flattening productivity and a shrinking labour force. The gross domestic product growth rate in Shenzhen slowed to 6.7 per cent in 2019 – well below the city's average annual economic growth rate of 25.8 per cent in its first 30 years.
Shenzhen enjoyed strong international support in its early days, but that goodwill is largely gone today.
Xi has repeatedly emphasised China must cut its reliance on foreign technology as a response to US sanctions that threaten to starve it of hi-tech components like semiconductors.
Wu Junfei, deputy director of Hong Kong think tank Tianda Institute, said Beijing believed the US would continue to block China's access to key technologies and hoped Shenzhen could lead a home-grown technology resurgence.
"In its latest Shenzhen plan, Beijing has clearly given a green light for Shenzhen to deepen and widen its capital market to support its technology development needs," Wu said. If Beijing is successful, Shenzhen will become a hub of research, funding, talent and high-end manufacturing in the country, he added.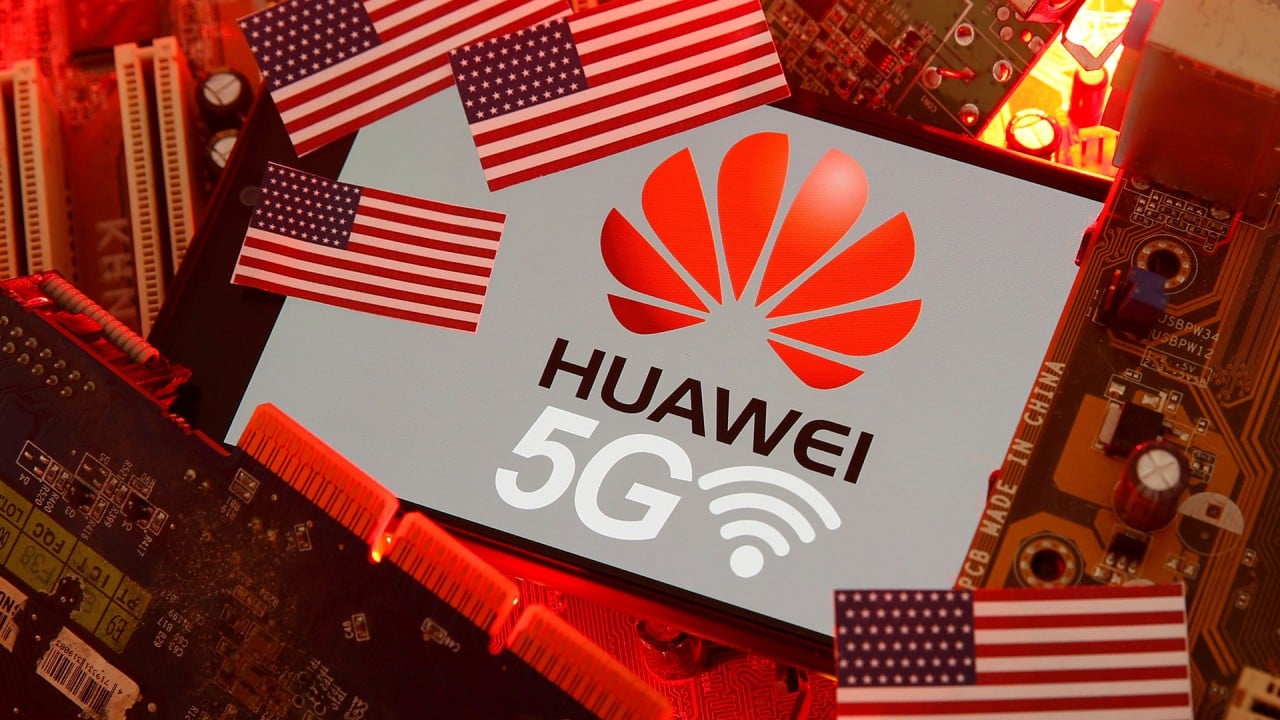 05:22
Huawei founder on cybersecurity and maintaining key component supply chains under US sanctions
Huawei founder on cybersecurity and maintaining key component supply chains under US sanctions
Beijing published a long list of policy powers it would give to Shenzhen, granting it greater autonomy in areas ranging from land use to recruitment of international talent so that it could become "a model city".
At the same time, most of the promised changes, including lifting of salary caps for state-owned enterprise executives and greater autonomy to convert farmland into development projects, are largely bureaucratic and technical adjustments.
Li Weisen, an economics professor at Fudan University in Shanghai who has studied the history of China's economic liberalisation, said that one key piece missing in Xi's new push for reform in Shenzhen was emancipation of thinking.
"An important prelude for Deng to try Shenzhen as an special economic zone was the third plenary session of the 11th Party Congress [in 1978] when the party decided to emancipate thoughts, with free discussions tolerated and even encouraged," Li said.
"This helped to form an atmosphere of economic reform. This free discussion atmosphere, in my view, is not strong at the moment."
Additional reporting by William Zheng
This article appeared in the South China Morning Post print edition as: Xi hopes to succeed again with Deng's strategy