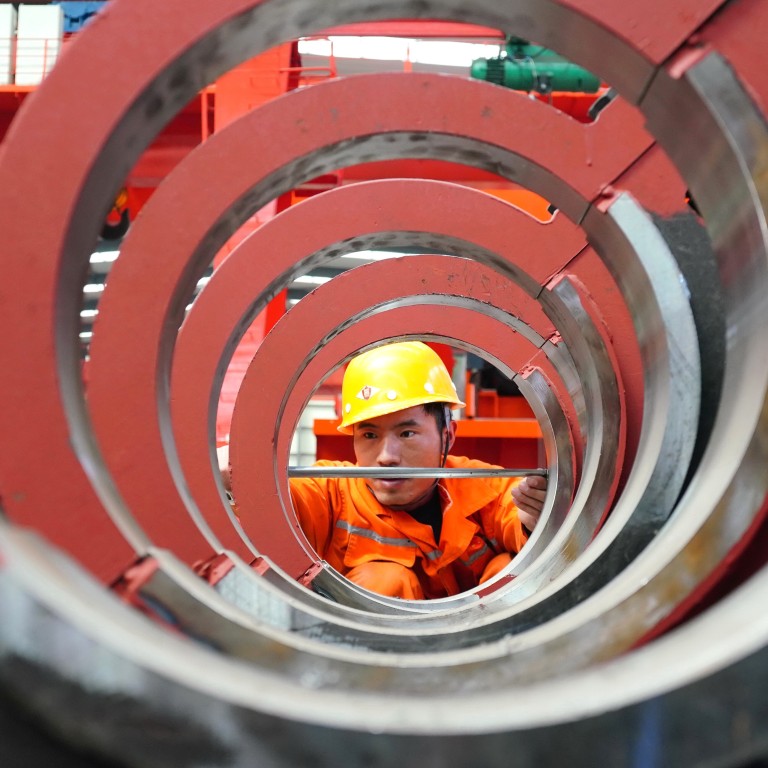 Explainer

|
China's inflation hit 19-month low in September as pork prices cool
China's official consumer price index (CPI) rose 1.7 per cent in September from a year earlier, down from 2.4 per cent in August
China's producer price index (PPI) shrank 2.1 per cent in September compared to a year earlier, widening slightly from a fall of 2.0 per cent in August
China's official consumer price index (CPI) rose 1.7 per cent in September from a year earlier, down from 2.4 per cent in August, the National Bureau of Statistics (NBS) said on Thursday.
China's producer price index, reflecting the prices that factories charge wholesalers for their products, shrank 2.1 per cent in September compared to a year earlier, widening slightly from a fall of
2.0 per cent in August.
What does China's September inflation data mean?
The prices of goods that a typical Chinese consumer buys are rising at a modest rate, but well within the government's expectations after a CPI target of around 3.5 per cent was set for 2020, compared to 3 per cent last year.
The inflation rate of 1.7 per cent in September was the lowest since hitting 1.5 per cent in February 2019.
Food prices continue to rise, but at a slower rate than in previous months, as the price of pork, by far the most popular meat in China, gradually falls as the pig population is replenished after being hit by the African swine fever outbreak and summer flooding.
Prices that companies charge wholesalers – producer prices – are still shrinking, indicating continued discounting. However, the amount is diminishing as the
economy recovers,
helping firms' profitability.
Is China's pork crisis over?
Pork prices in September were 25.5 per cent higher than a year ago, contributing one percentage point in CPI. But it marked a significant slowdown from August, when the pork prices rose 52.6 per cent, contributing to 1.74 percentage points in CPI.
While the price of pork has fallen recently, it remains at a high level compared to previous years. The main reason is that there is still a shortage of 4.3 million tonnes of pork to meet increasing demand in 2020, according to an estimate from rating agency Fitch.
On Saturday, the Ministry of Agriculture and Rural Affairs said that stocks of breeding hogs and live pigs were still 20 per cent less than normal, but the growth of live pig stocks turned positive in July, the first time since April 2018.
Some Chinese consumers, though, are also still reluctant to shift back to pork after soaring prices forced them to switch to other types of meat, such as chicken, last year.
According to Zhuochuang, a Chinese commodity consulting firm, operations at slaughterhouses did not pick up much in September, and the
"golden week" holiday
did not help much.
Fitch analysts expect the pork price to stay high for the rest of year and to start falling into 2021 as the industry gradually gains back its production capacity.
At the same time,
China's pork imports
have doubled from a year earlier, which could bring import this year close 4.5 million tonnes.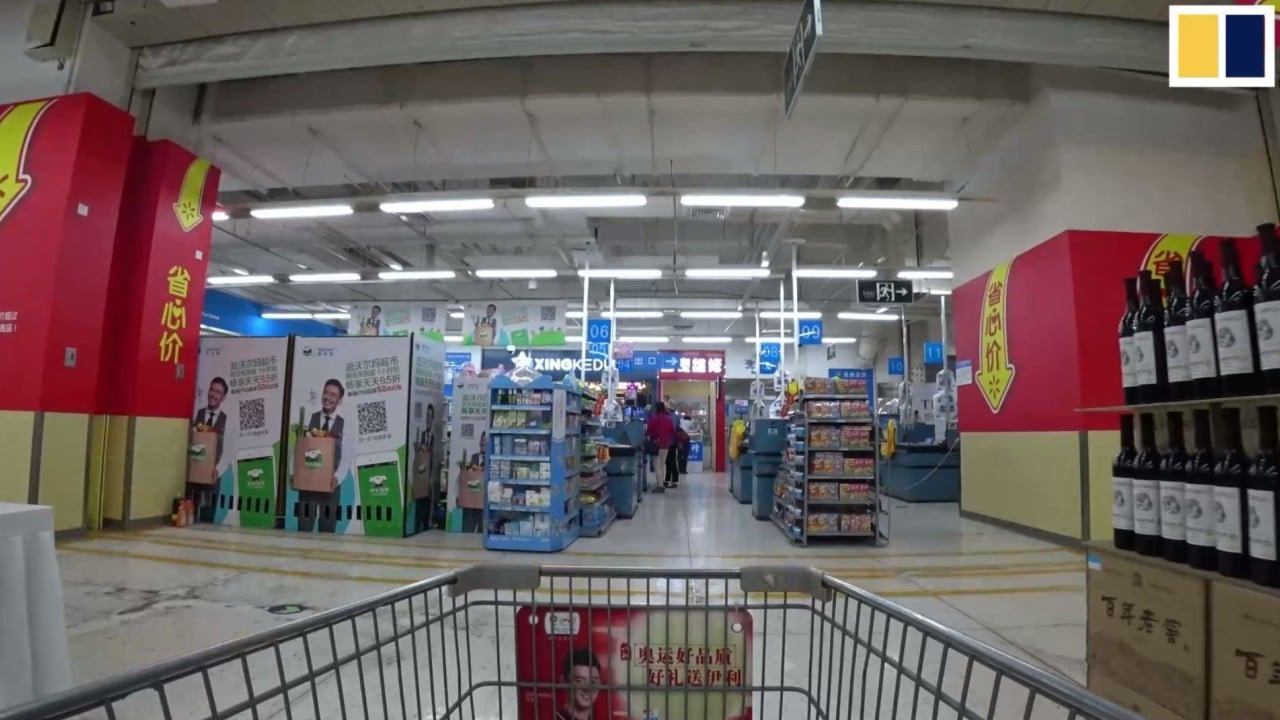 01:10
What are CPI and PPI?
What does September's inflation data mean for China's economy?
A modest consumer inflation means that the supply shocks caused by the coronavirus are largely over. During the height of pandemic,
China's inflation rate
surged to above 5 per cent.
What is the problem with China's official inflation data?
The common complaint about China's official CPI is that it significantly underestimates overall price pressures in China's economy, although the NBS has defended the indicator as a reliable metric to gauge the country's price changes.
In particular, critics say CPI gives too little weight to the price of housing, which has soared in the last decade across the country.
What was said about China's September inflation data?
"Headline consumer price inflation, weighed down by easing food price inflation, continued its decline last month. But core consumer prices rose again for the second straight month and factory gate prices continued to edge up on the back of the ongoing improvement in economic activity," said Julian Evans-Pritchard, senior China economist at Capital Economics.
"With infrastructure-led stimulus still being ramped up and consumption rebounding, demand-side pressures on prices will probably strengthen in the coming months, pushing up underlying inflation. But the rebound in core consumer price inflation will still leave it relatively subdued and food price inflation looks set to drop back further in the near-term as pork supply continues to recover from last year's African swine fever outbreak. The benign outlook for inflation means it is unlikely to be a major driver of policy decisions in the coming quarters."