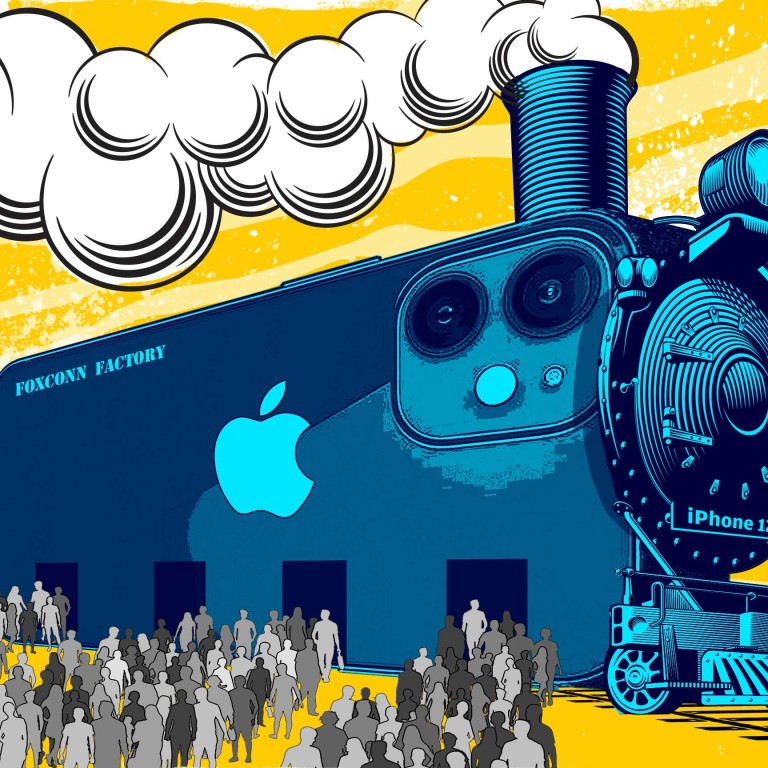 iPhone 12: inside China's 'iPhone City', it's full steam ahead to produce Apple's new 5G handset
Tech giant Foxconn is on a hiring spree, with one recruitment centre alone processing about 2,000 applications a day as migrants arrive en masse for a factory job making Apple's iPhone 12
At the world's largest assembly plant for iPhones, many eager applicants arrive at dawn and are put to work on the assembly line that afternoon
Blue-collar applicants are arriving in droves at the world's largest assembly centre for Apple iPhones, where staff says it takes just a few hours to turn a young, unskilled migrant worker from rural China into a production line operator.
A recruitment centre at the sprawling Foxconn factory in central China's Zhengzhou city operates like a well-oiled machine, rapidly processing people and plugging them into Apple's extensive global supply chain.
Outside such hiring centres, hundreds of eager jobseekers wait in line – many fresh off trains or buses, often with their luggage in tow – expecting that their first night will be spent in a factory dormitory.
The bar for getting a job is quite low, with able-bodied applicants between the ages of 16 and 48 likely to be accepted for work in what has long been dubbed "iPhone City".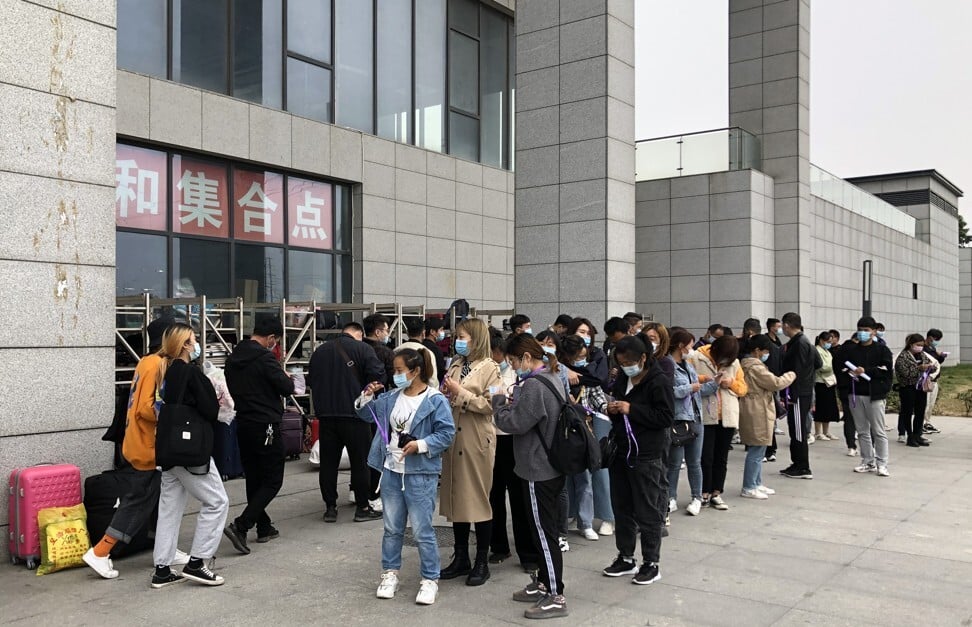 A young applicant in her early 20s says she has never worked in a factory, having been trained as a nurse in a vocational school. But she decided to apply for a Foxconn job "just for fun".
"I'm just tired of being a nurse," she says.
The need for Foxconn workers is almost insatiable ahead of next week's release of
Apple's iPhone 12
, which is available for pre-order starting this Friday. Demand is keeping the factory running 24/7. Analysts expect the new phone, Apple's first model with 5G mobile communications capability, to be a big seller as loyal iPhone users worldwide upgrade.
Despite talk of
economic decoupling
between China and the United States, the former's ability to organise efficient, relatively cheap labour on a large scale, underpinned by a huge labour pool, is still unmatched in the world.
Shen Chen, a clerk at one of the Foxconn hiring centres, says they are accepting at least 2,000 applications every day. Behind her, a posted sign says the centre operates from 7am to 4pm, from Monday to Saturday.
"We are hiring every day now," she says, noting that the rapid processing speed will see many applicants put to work in just a matter of hours, after they are shuttled by bus to receive physical examinations and new-employee briefings.
Potential workers at this massive facility near the airport in the capital of Henan province know what they are getting themselves into, as information about salaries and accommodation is made public. One of the biggest selling points of a Foxconn job is that it gives new hires a 10,000 yuan (US$1,488) bonus if they work at least 55 days during their first three months of employment.
The Taiwanese technology giant's factory is said to employ more than a quarter of a million people, though Foxconn declines to comment on detailed working arrangements, citing "reasons of commercial sensitivity".
Today, as news spreads that Foxconn is in the midst of a hiring spree and offering bonuses for new workers, young Chinese migrants in their 20s and 30s have been flocking to this inland city that is almost 600km (373 miles) from the nearest coastal line, with relatively small trade flows.
Before the factory's construction about a decade ago, the site was a rural suburb of Zhengzhou. Back then, Foxconn's reputation was not nearly as positive. A series of staff suicides in and around 2010 at Foxconn facilities drew widespread media coverage, and the company's employment practices were investigated by several of its customers, including Apple.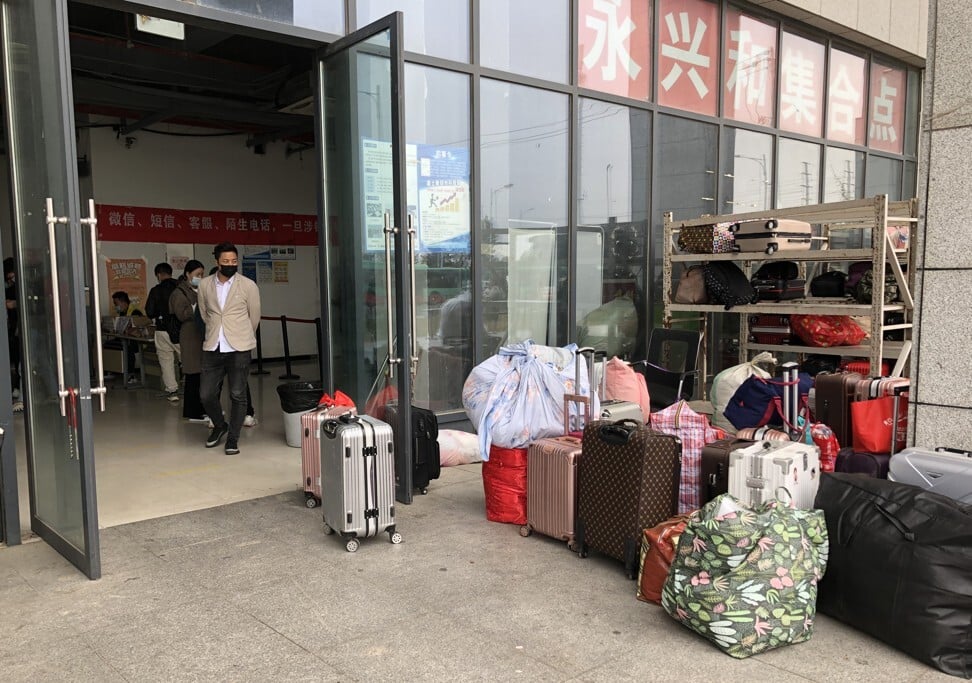 Today, the Zhengzhou complex is one of the largest production facilities in all of China, helping keep the country deeply embedded in the global supply chain. By all accounts, the Foxconn factory is the economic centre of the surrounding area. And the massive population of young people with good-paying jobs has created a vibrant consumer community.
While many inland Chinese cities are suffering from an exodus of young people, the area around the Foxconn factory is crowded with them, producing a lively atmosphere that rivals popular shopping areas in major cities such as Beijing and Shanghai.
Street vendors selling clothing, fruit, daily-use goods and snacks are jam-packed along roadsides near Foxconn's staff dormitories. A noodle vendor says he had to pay a 100 yuan "management fee" per day to get a spot, but business is good enough to cover his costs. A bowl of hot noodle soup, at 5 yuan (US$0.74), is a popular choice for workers leaving the late shift at the factory.
One defining feature of the area is the heavy presence of labour agencies helping applicants find jobs. Around Wojin Commercial Plaza, at least 10 labour agencies have opened shops next to each other, with one playing an audio message on a loop saying the Foxconn factory was looking for 20,000 workers. Other agencies blast loud messages such as, "Good news, good news, Foxconn is hiring," or "Please seize recruitment opportunities as soon as possible."
According to one agency, the entire hiring process to work at the iPhone factory can take just a few hours.
"If you finish your interview before 11am, you can go to the medical examination and start work in the afternoon," an agent says.
The labour agencies also display banners detailing employment policies, wages and overtime pay, as well as information about accommodation, meals and other benefits.
It is not uncommon to see relatives and married couples applying for jobs together. One such couple, from Yuzhou, Henan, were among the recent jobseekers in line at the hiring centre, each carrying a suitcase. The young man, surnamed Tian, says he heard about the recruitment drive from a relative already working at the factory, so he and his wife went to apply as soon as they arrived.
And a pair of parents from Zhangzhuang town, about 2km from the factory, brought their three-year-old daughter with them as they both applied for jobs on Monday.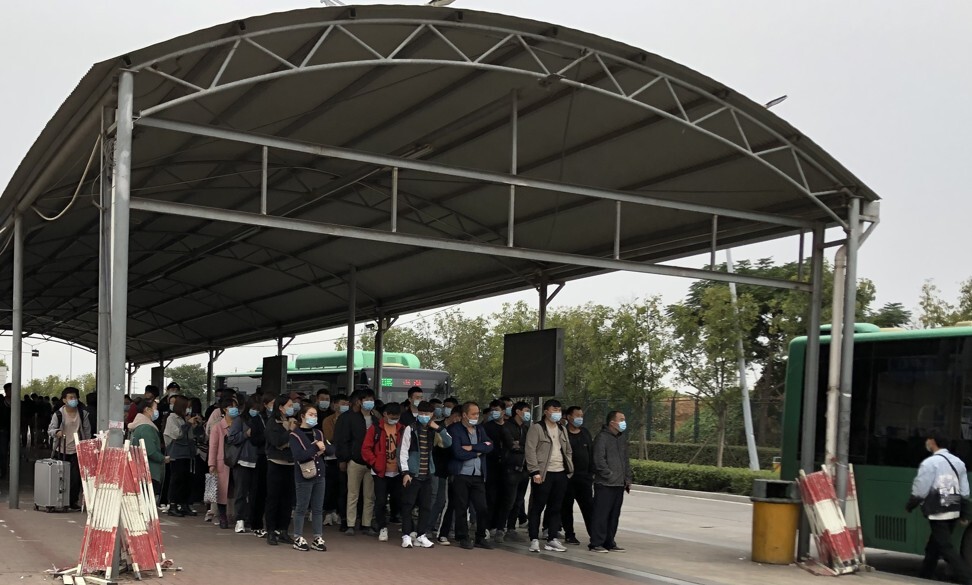 According to several workers at the factory, the hourly salary is now roughly 30 yuan (US$4.50) – a hefty increase from a little more than 20 yuan said to be paid during the off-peak production season before new iPhone launches. A number of workers told the South China Morning Post that they have been working 10-hour shifts since August.
One employee, sitting in a local halal restaurant, said he has been working at the factory four years, but the recently ended eight-day National Day holiday period was the first time he has worked overtime – earning triple his salary every day.
Local residents say that the number of workers at the factory has increased significantly compared with before the coronavirus outbreak, reflecting the growing importance of the factory in Apple's supply chain as many parts of the world are still struggling with production interruptions from the pandemic.
China's success in keeping a lid on the coronavirus – job applicants are required to show their
green health code pass
to enter the factory and are required to wear masks in all indoor areas – has further boosted the country's role in global trade. In September, both Chinese
imports and exports surged
.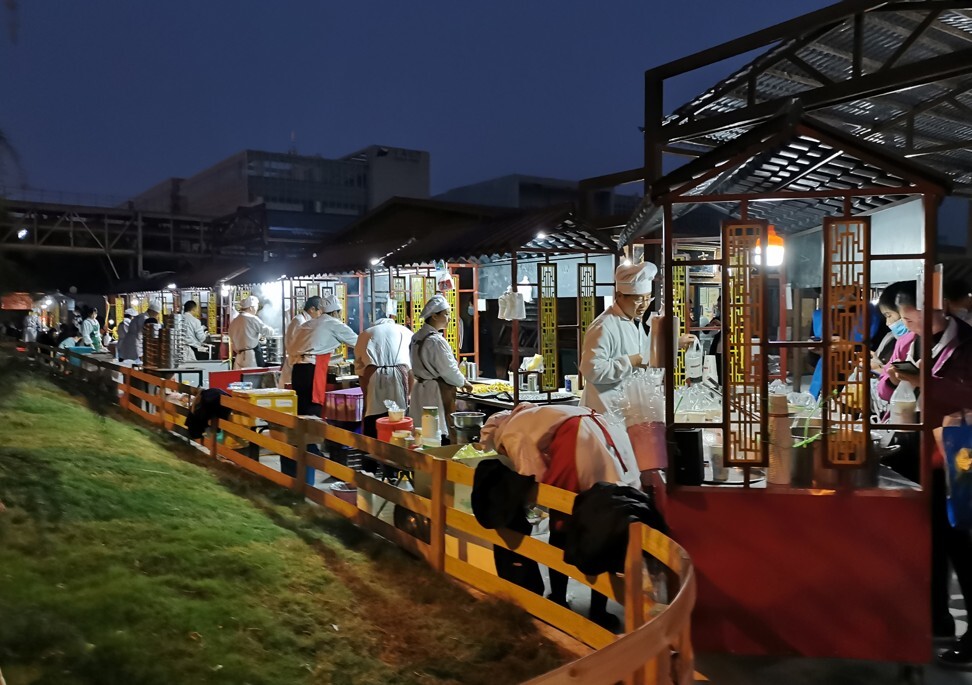 A woman surnamed Zhang, who has run a restaurant near the factory for seven years, said her shop has never been as busy as it has been in the last two months.
A mix of ample labour supply, advanced logistics and supportive government policies have made the Zhengzhou site an ideal base for production.
Despite persistent talk of firms reducing reliance on China by shifting production to other markets such as India, or even moving production facilities to the US, China remains the single most important manufacturing base for companies such as Foxconn.
And for those looking for employment opportunities in a post-pandemic China, threats of "decoupling" are not a concern.
"It's not something that we worry about," says Zhao, another Foxconn worker. "What we care most about is just going to work and getting paid our salary."
This article appeared in the South China Morning Post print edition as: Full steam ahead at the mainland's 'iPhone City'