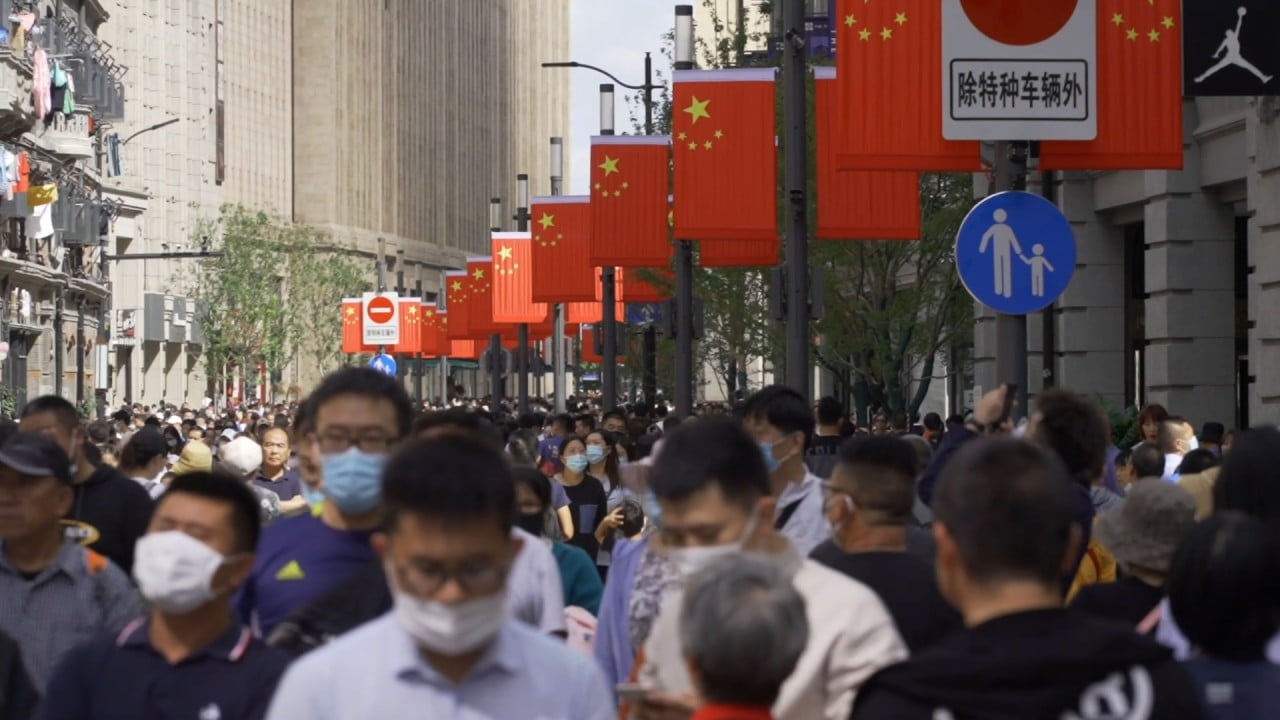 01:47
China GDP: economy grew by 4.9 per cent in third quarter of 2020
China GDP: economy grew by 4.9 per cent in third quarter of 2020
China GDP: economy grew by 4.9 per cent in third quarter of 2020
China's growth picks up from 3.2 per cent in the second quarter and a contraction of 6.8 per cent in the first quarter of 2020
Industrial production and retail sales grew by 6.9 per cent and 3.3 per cent respectively from a year earlier as investment turned positive for the first time this year
China's economy grew by 4.9 per cent in the third quarter compared with a year earlier, accelerating from growth of
3.2 per cent growth
in the second quarter, the National Bureau of Statistics (NBS) announced on Monday.
The world's second-largest economy has recovered strongly after shrinking by
6.8 per cent
in the first three months of the year – the first official contraction since the end of the Cultural Revolution in 1976 – due to the lockdown efforts aimed at stemming the tide of the coronavirus pandemic.
Third quarter gross domestic product (GDP) growth was below the 5.5 per cent gain projected in a survey of analysts by Bloomberg.
"Year-on-year growth was up from 3.2 per cent in quarter two, showing that the economic recovery from Covid-19 continues, led by strength in industry driven by robust investment and exports. But GDP growth was lower than our forecast of 5.3 per cent year on year, reflecting slowing infrastructure investment growth and lingering softness in corporate investment and consumption," said Louis Kuijs, head of Asia economics at Oxford Economics.
In other figures released by the NBS on Monday, industrial production, a gauge of activity in the manufacturing, mining and utilities sectors, grew by 6.9 per cent in September from a year earlier after a 5.6 per cent rise in August. This was above the median forecast of the Bloomberg survey of a 5.8 per cent rise.
Retail sales,
a key measurement of consumer spending in the world's most populous nation, grew by 3.3 per cent, improving further from the 0.5 per cent increase in August, and above the projection of a 1.7 per cent rise estimated in the Bloomberg survey.
August's growth in retail sales was the first expansion this year, as consumer spending recovered more slowly than other areas of the economy. Now it seems to have momentum, with imports also rising
13.2 per cent in September
from a year earlier, China's customs agency announced last week, sending monthly inbound shipments to an all-time high of US$203 billion.
Fixed-asset investment, a gauge of spending on infrastructure, property, machinery and equipment, rose by 0.8 per cent in the first nine months of the year, an increase from the 0.3 per cent decline in the first eight months. This marks the first month in which the year-to-date growth has turned positive.
The surveyed jobless rate in urban areas stood at 5.4 per cent in September. This was down from 5.6 per cent in August and the peak of 6.2 per cent in February.
China's government has set a target of creating 9 million new urban jobs in 2020, compared with 11 million last year, and maintaining a surveyed urban unemployment rate of around 6 per cent, compared with 5.5 per cent last year. In 2019, China created 13.52 million new urban jobs.
However, while this is an indicator of the unemployment rate in a certain segment of the urban population, analysts do not view it as an accurate depiction of the overall employment situation, partly because it excludes millions of migrant workers.
At the National People's Congress in May,
Premier Li Keqiang
confirmed that China would not set an economic growth target in 2020.
Last week, the
International Monetary Fund (IMF)
said China's economy would grow by 1.9 per cent this year, an upgrade of 0.9 percentage points from June's forecast, making it the only G20 economy projected to expand this year.
The IMF's World Economic Outlook estimated that the global economy will contract by 4.4 per cent this year – a less severe contraction than the 4.9 per cent downturn it had forecast in June, while growth in 2021 is projected to rebound to 5.2 per cent, or 0.2 percentage points lower than June's estimate.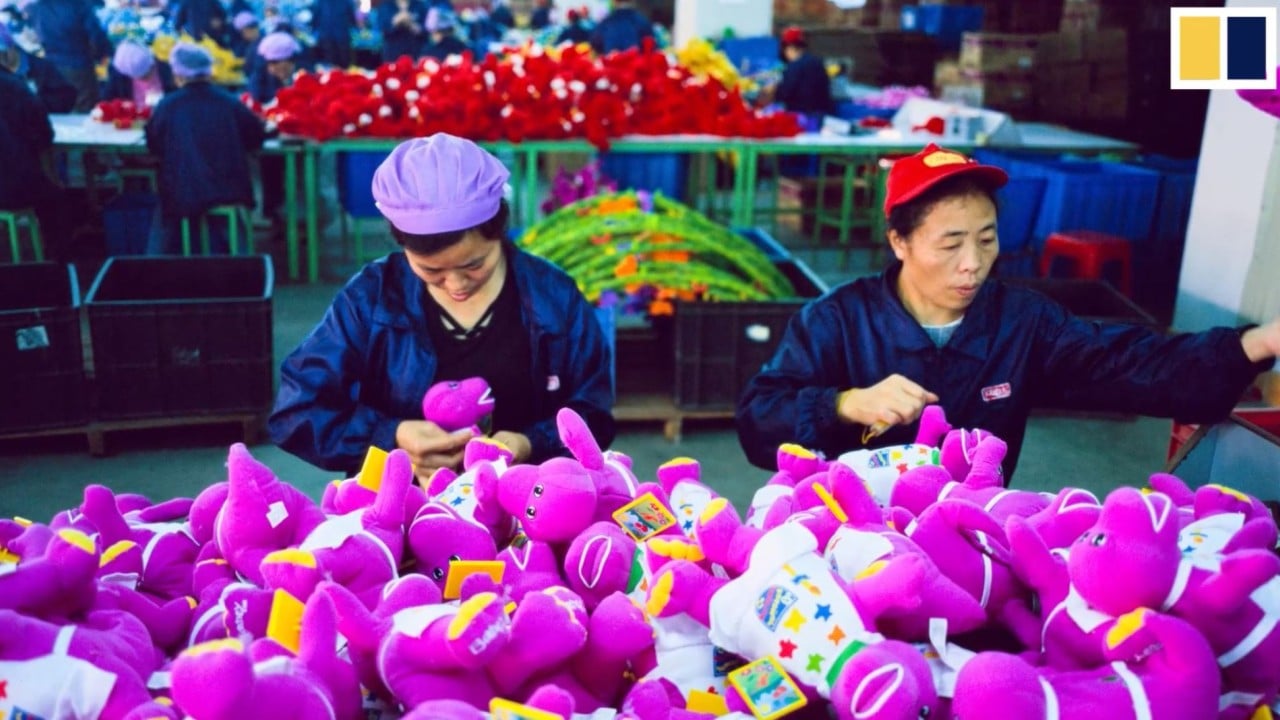 01:38
What is gross domestic product (GDP)?
What is gross domestic product (GDP)?
On Sunday, central bank governor Yi Gang said China's economy will expand by around 2 per cent this year.
"I think the accumulative growth for the first three quarters of this year will be positive … For the whole year, we predict China GDP growth of around 2 per cent," Yi said.
"The Chinese economy remains resilient with great potential. Continued recovery is anticipated, which will benefit the global recovery."
Within September's figures for industrial production, output from China's mining sector rose 2.2 per cent in September year on year. Output for the manufacturing sector – the biggest component within industrial production – rose 7.6 per cent in September compared with the same period last year, while the utilities sector also rose 4.5 per cent last month.
Within September's figures for fixed-asset investment, investment in the manufacturing sector grew by 6.5 per cent in the first nine months of the year, while investment in property development rose 5.6 per cent in the same period.
"We expect sequential (quarter-on-quarter) GDP growth to ease further in quarter four, led by a softening of investment momentum as credit growth decelerates," added Kuijs at Oxford Economics.
"Household consumption should return to growth in quarter four from a year ago and become a more important growth driver next year than in 2020. The slight disappointment in quarter three leads us to nudge down our forecast for overall GDP growth in 2020 to 2 per cent, from 2.3 per cent. We keep our forecast for 2021 GDP growth unchanged at 7.6 per cent."
Additional reporting by Reuters