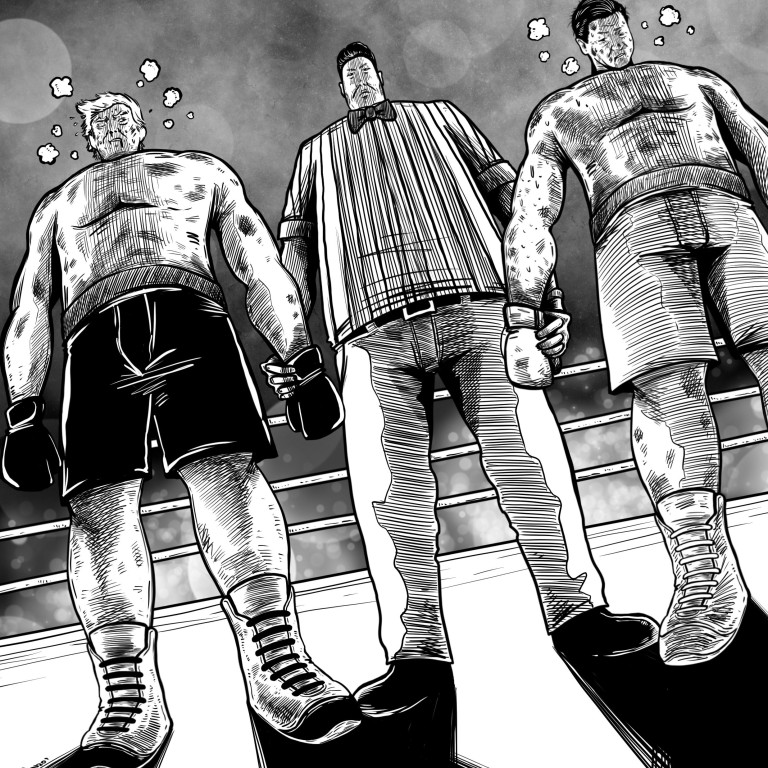 Donald Trump promised a tough China trade policy, but few think it has worked
Trump famously tweeted that 'trade wars are good and easy to win', but after four years it is hard to say his China policies have worked
Allowing for the pandemic, many economists claim Trump's trade stance has hurt the US economy as much as it has China's
As voters in the United States prepare for the presidential election in November, the South China Morning Post is exploring the potential ramifications for China. The latest part of the US election series looks at the impact of US President Donald Trump's trade policies on China.
When the US-China trade war kicked off in 2018, Xu Yanlin, a senior sales manager for a Guangzhou company selling clothes and household items on Amazon, worried that her US market would collapse.
But instead, her online store thrived, as the firm jacked up prices and passed Donald Trump's
trade war
tariffs on to customers.
"The tariffs were absorbed by American consumers themselves. We have generally increased the unit price this year. For example, a design for which we charged US$16 before [the trade war] is now priced at about US$19.99," said Xu, who added the pandemic provided another unlikely windfall.
"We feel that now even low-end consumers are not very sensitive to the price increase caused by tariffs. It might be due to government cash subsidies following the Covid-19 outbreak."
Some 11,200km (6,959 miles) away in Phoenix, Arizona, Barry Vogel, CEO of industry group Audio & Loudspeaker Technologies International, said the tariffs were a "double whammy" for US speaker manufacturers.
"Assembly parts we have to get from China have increased in price anywhere from 15 to 25 per cent," Vogel said. "But the really weird part of the equation is that those tariffs do not apply to speakers that come over from China."
Combined, their experiences help illustrate what many analysts say was a misguided effort to rebalance US-China trade over the four years of Trump's first term in the White House.
Economic analysis shows Trump trade policies on China have hurt both countries.
"Trump's China trade policy is a failure of epic proportions," said Scott Kennedy, a China watcher at the Centre for Strategic and International Studies (CSIS).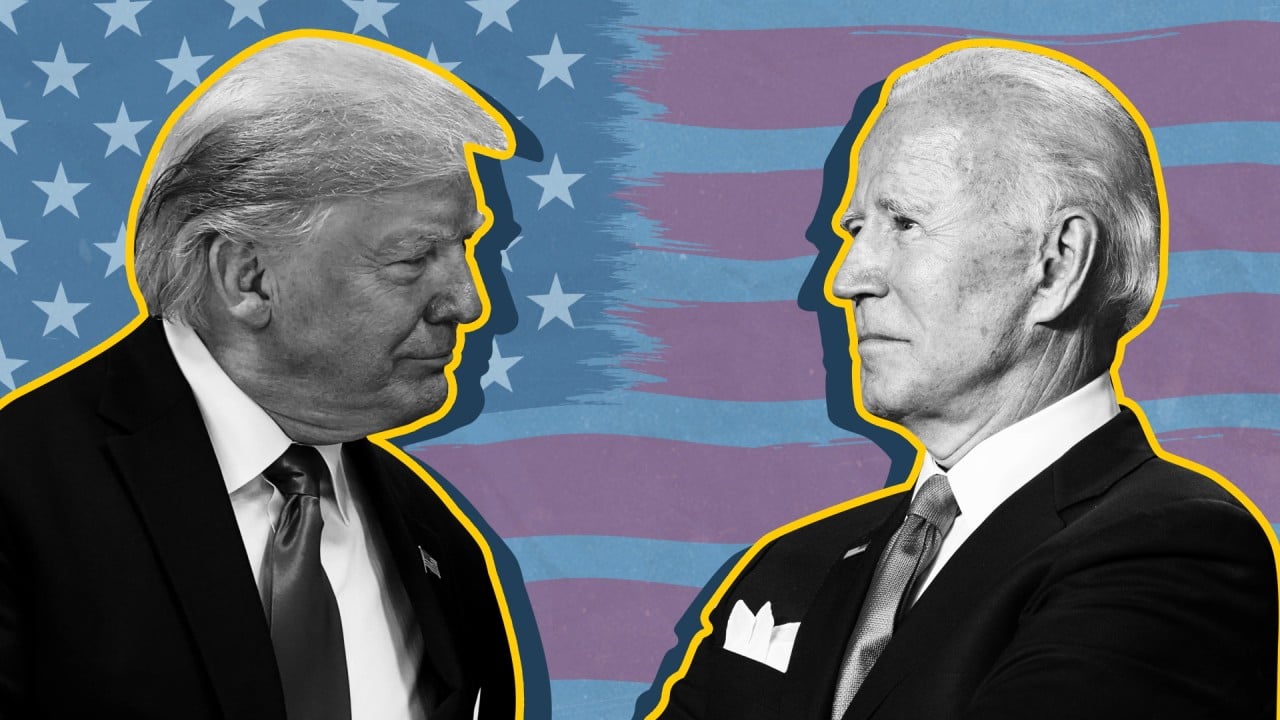 11:15
Trump vs Biden: The 2020 US presidential election
Trump vs Biden: The 2020 US presidential election
"Ringing the alarm bell on China's sharp turn towards authoritarianism is a success. But on the other hand, they have flunked the opportunity that was given to them because of just horrendous execution."
Discerning the direct impact of
Trump's policies on China's economy
is difficult, given the swirl of domestic issues it has faced over the past four years – not to mention the drag of the pandemic.
But Tommy Wu, lead economist at Oxford Economics, estimated the economy is 0.7 per cent smaller than it would have been without the trade war. The impact of Trump's drive for technological decoupling will be even bigger.
"Before there was any kind of US-China decoupling, we had been forecasting China's [gross domestic product] to grow 5 per cent for the next decade, up to 2030," he said. "Now we are forecasting it to grow 4.5 per cent, with half a percentage point being trimmed off each year – that's actually quite big."
The number of people employed at industrial enterprises in China, including manufacturers making goods for export, fell by 20 per cent between the start of the trade war in July 2018 and August 2020, with the pre-coronavirus drop a less marked 10.4 per cent, according to the National Bureau of Statistics.
But analysts say this was more to do with Beijing's war on debt than Trump's tariffs.
"Most of that downward trend can be explained by Chinese policy," said Li Wei, a professor of economics at the Cheung Kong Graduate School of Business in Beijing, who runs a monthly survey tracking hiring intentions among small and medium-sized enterprises in China.
"In 2016, China started the deleveraging campaign [to reduce debt], which cut off funding to many small and medium-sized businesses in China, which relied on what we call shadow banking.
"The Trump administration's trade war is for many firms in China sort of an afterthought, because China is not as dependent on trade as it used to be."
The trade war accelerated a shift in supply chains that was already under way, as labour and land costs rose in China, and environmental and social regulations tightened.
Between 2017-18, Chinese investment in Vietnam rose by 3,823 per cent, China's commerce ministry said, as firms established assembly lines that would allow them to ship to the US tariff-free.
Exports from China to Vietnam rose by 123.3 per cent to US$10.9 billion in September after Trump took power in January 2017, with many newly-established plants still reliant on China for raw materials and components, according to China's General Administration of Customs.
But it is not clear whether this was entirely to the detriment of China. Wu at Oxford Economics suggested this was largely down to "more stringent rules and regulations on heavily-polluting industries that can no longer operate in China, or at least certain parts of China".
And while Trump "hereby ordered" US firms "to immediately start looking for an alternative to China" in a Twitter outburst in August 2019, a survey by the American Chamber of Commerce in Shanghai published last month found that 92.1 per cent of members
do not have plans to leave China
.
At the same time, firms like Xu's have been able to charge more for goods to mitigate the impact of tariffs.
Over four years of Trump, the trade index measuring the average value of a Chinese export unit has only dipped below the baseline of 100 in three months, early in the pandemic and in mid-2018. It is now roughly the same as when he took office.
Jeff Ferry, chief economist at the Coalition for a Prosperous America, a think tank that supports Trump's trade policies, said rather than getting hung up on monthly data, the president should be credited with changing the conversation about China.
"In specific isolated cases, we have inhibited or reduced China's capacity to grow in certain industries, but the goal is not to set China's economy back – that would be nice – the real goal is to boost the US economy," said Ferry, who added the pandemic had been a big setback for the American economy.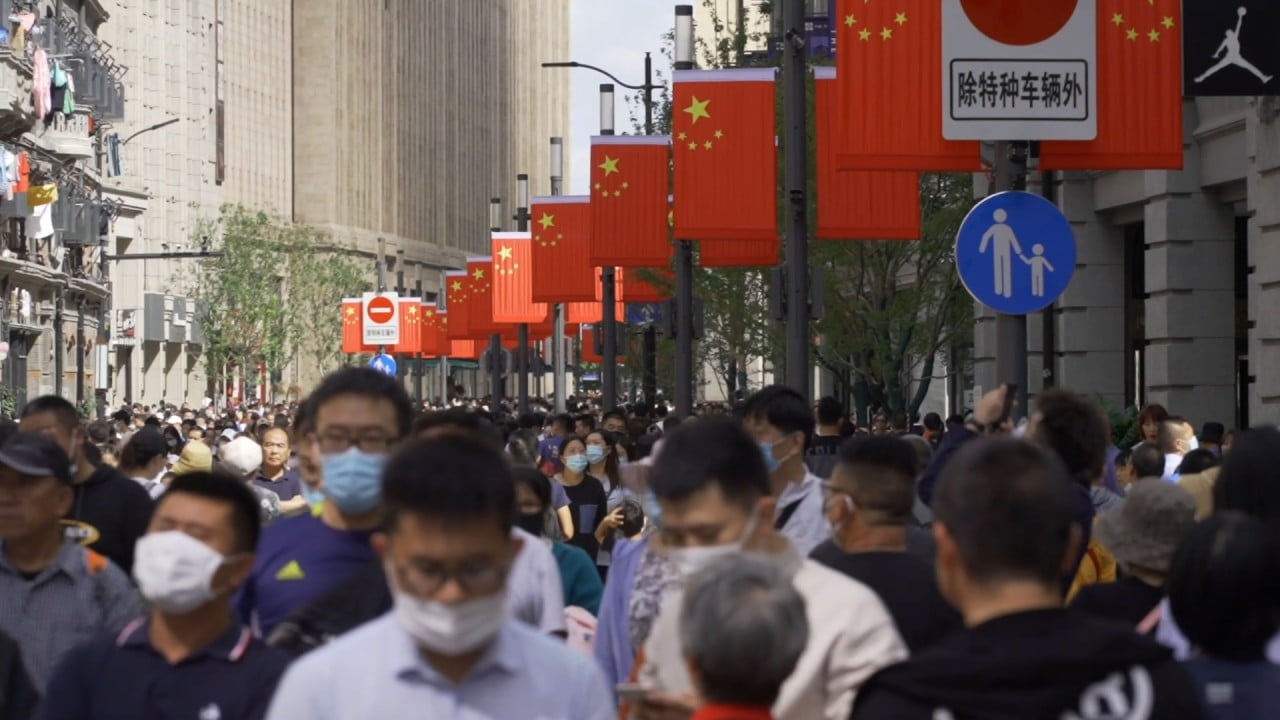 01:47
China GDP: economy grew by 4.9 per cent in third quarter of 2020
China GDP: economy grew by 4.9 per cent in third quarter of 2020
However, many say Trump's trade policies have not helped the US economy, nor have they weakened China's, which is set to be the only G20 nation with positive growth this year.
While Ferry pointed to 500,000 new manufacturing jobs in the three years pre-coronavirus, an August study from the left-leaning Economic Policy Institute found the gains were "exactly on par with gains" from 2010-19. Since January, 720,000 manufacturing jobs have been subsequently lost.
Sanjana Goswami, an international trade economist at the National University of Singapore, said her research showed Trump's tariffs did not create American jobs, but instead that areas more exposed to Chinese retaliatory tariffs experienced a decline in employment growth.
A study by Moody's Analytics estimated that in 2019 the trade war had already cost the US economy nearly 300,000 jobs.
The studies were conducted pre-pandemic, but Goswami said even though "the effects of Covid-19 pandemic on trade cannot be disentangled from the trade war … I expect the results to be similar even after adding a few quarters of data".
Economists led by the New York Federal Reserve estimated last year the trade war shaved US$831 from the average US household's income in 2019, and in another study they found it had "depressed equity prices by 6 per cent, translating into a US$1.7 trillion loss in market capitalisation".
While Trump vowed to rein in the trade deficit with China, it stood at US$30.75 billion in September, 43.6 per cent higher than January 2017, according to Chinese customs data.
It is now clear the primary tool for closing it, the phase one trade deal, has not served that purpose.
Morgan Stanley analysts estimated that to the start of October, China had made just 40 per cent of the purchases it was obliged to under the accord.
"It has certainly failed, although this is not entirely Trump's fault," said Rory Green, China economist at research house TS Lombard. "Pre-Covid, tariffs and Chinese purchase commitments were helping to slightly narrow the trade deficit. However, the pandemic has completely reversed the modest improvement over late 2019."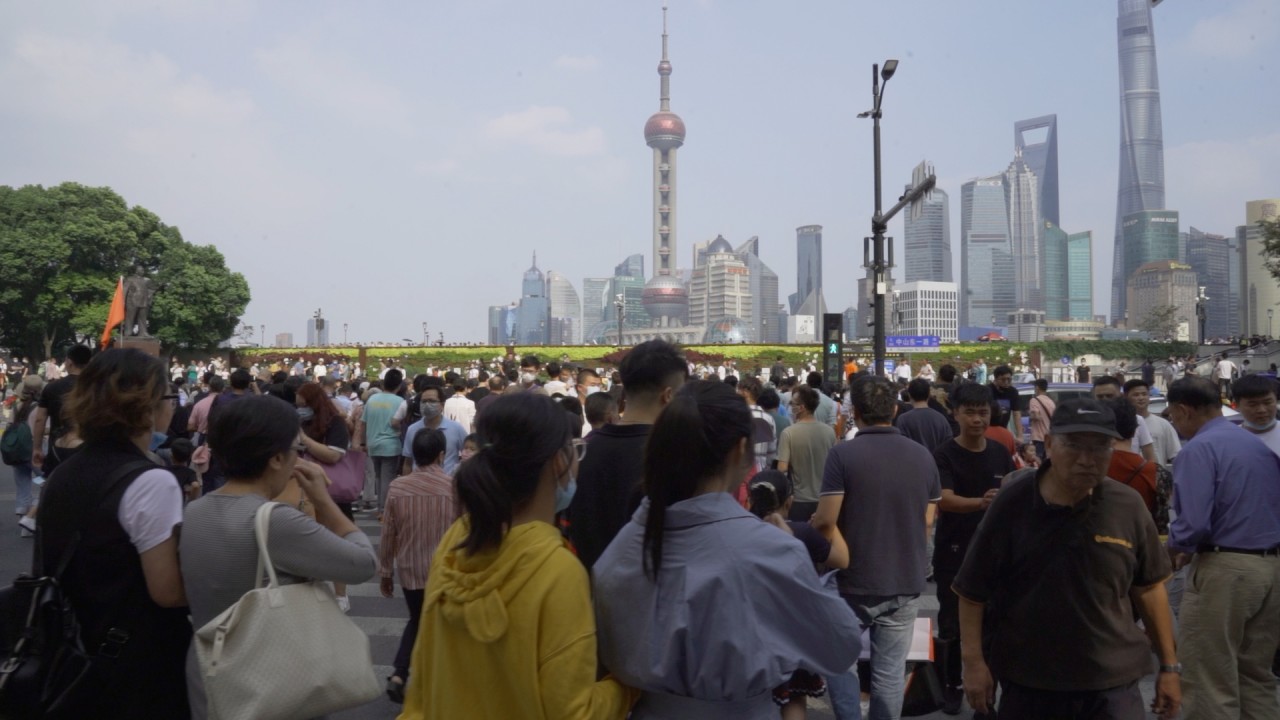 01:58
China's hotel industry rebounds from Covid-19 pandemic during 'golden week' holidays
China's hotel industry rebounds from Covid-19 pandemic during 'golden week' holidays
China was the
first major economy
to recover from the pandemic. Its industrial engine cranked into gear to export personal protection equipment like masks to combat the virus, as well as computers and televisions to meet rising demand
in the work and play at home movement.
China's share of global exports rise from 13.3 per cent at the end of 2019 to 17.2 per cent in the second quarter of 2020, according to Wu at Oxford Economics.
Without travel restrictions, China might have hoovered up billions of dollars worth of Boeing aircraft, oil and gas. But as it stands, its purchases have mainly been agricultural products like soybeans, grains and meat.
Even based on other metrics it is hard to conclude Trump's China policies have been a boon for the American economy.
From July 2018 to late September 2020, US importers paid US$78.1 billion in tariffs, roughly equivalent to the annual gross domestic product of Guatemala, according to an estimate by Chris Rogers, a research analyst at Panjiva. The figures do not include tariff exemptions.
This averages out at US$3 billion per month since the start of the trade war, meaning for the conflict's first nine months, US buyers forked out roughly US$27 billion on tariffs.
When combined with the record US$46 billion in subsidies that The New York Times reported would be doled out to farmers this year, the US$58.3 billion worth of phase one purchases in 2020 does not seem so bountiful.
"I think the trade war on China is not going to help the US erode their bilateral trade deficit with China, or with their overall trade deficit with the rest of the world combined," said Li Wei, the economics professor.
"Simply because the Trump administration is using tariffs to solve a problem that's not trade related at all.
"The deficit has nothing to do with trade – it has more to do with the Americans not saving enough, and the Chinese saving too much."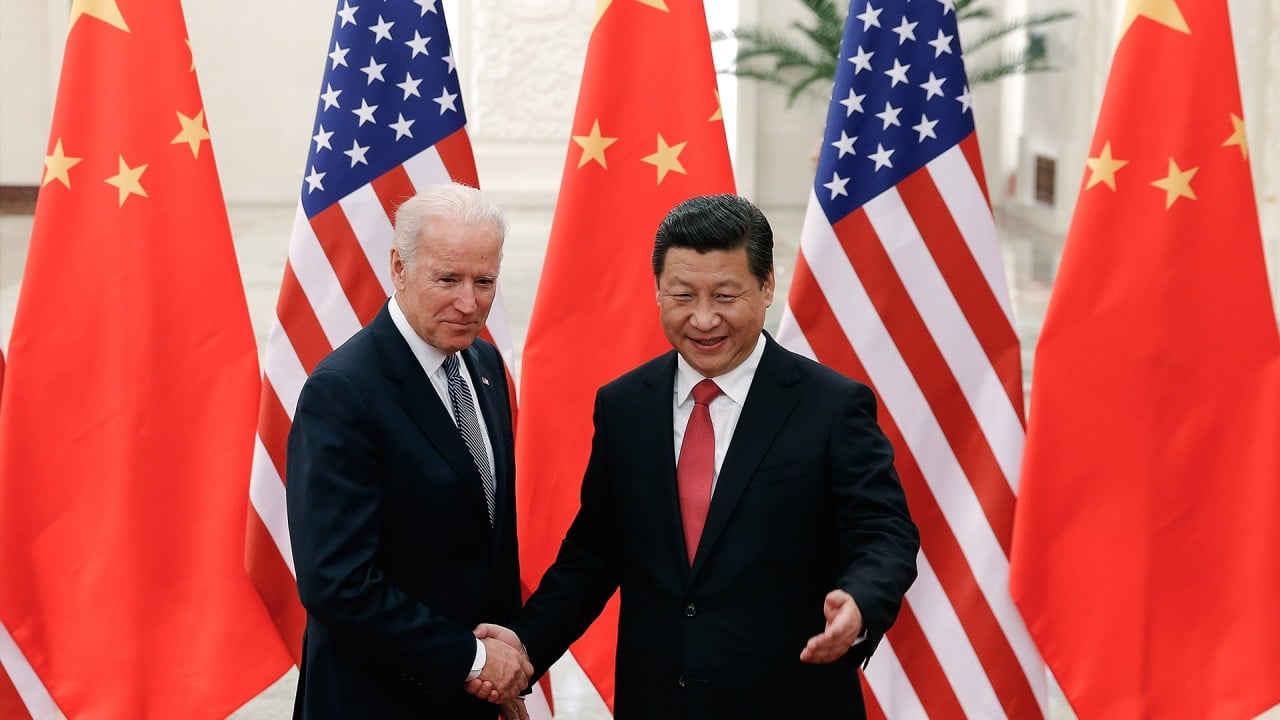 06:04
US-China relations: Joe Biden would approach China with more 'regularity and normality'
US-China relations: Joe Biden would approach China with more 'regularity and normality'
While few Trump critics would agree with his March 2018 tweet that "trade wars are good, and easy to win", many are willing to give him credit for moving the needle on China, including forcing electoral opponent Joe Biden to adopt similar economic decoupling policies.
Still, it remains unclear if Trump forced meaningful change in China's behaviour.
An increasingly assertive Beijing has picked fights with Australia, Canada and India and has strengthened industrial policy, fearing being frozen out of global technology markets.
"They have now tripled down on indigenous innovation and are going beyond 'Made in China 2025', which was about moving up the global value chain. Now they're trying to recreate the entire global value chain in China," said Scott Kennedy at CSIS.
"We've got China Inc. on steroids." 
Additional reporting by He Huifeng