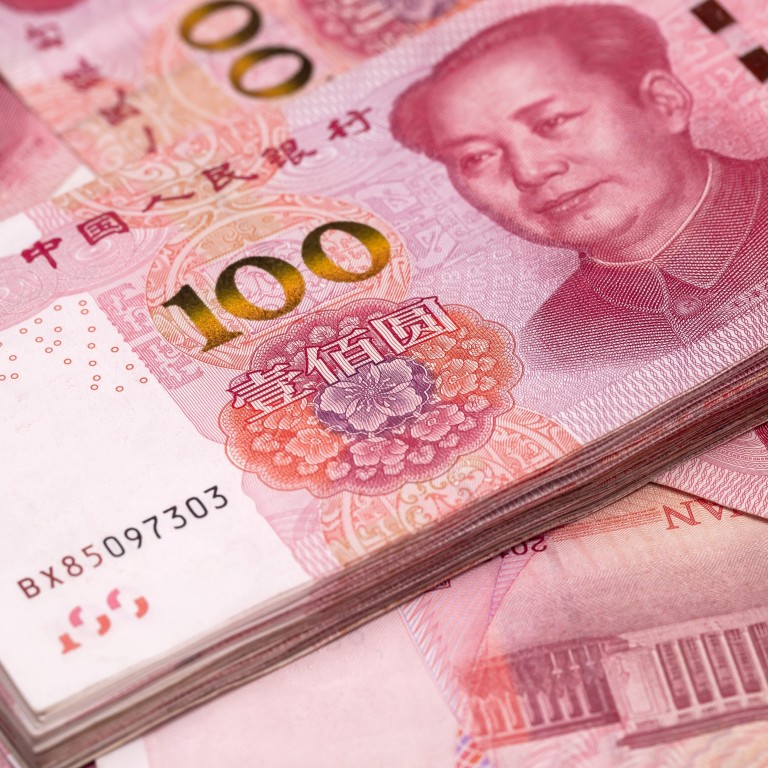 China's yuan exchange rate: is 6.66 a new sweet spot for the currency against the US dollar?
China's yuan has gained about 7 per cent against the US currency in the past six months
But some economists think the current exchange rate of around 6.66 is approaching a balanced level
The number 666 may be associated with the beast in the Bible, but it could be a blessing for China's central bank.
China has struggled for five years to ensure the exchange rate does not fall too far below seven yuan per US dollar, but the currency has gained about 7 per cent against the US dollar in the
past six months
, stoking debate among Chinese economists over whether authorities should intervene to slow the rally.
Officially, the People's Bank of China (PBOC) has quit direct intervention in the yuan exchange rate, leaving it to the market to decide how much it should be priced against the US dollar.
But that has not stopped speculation that Beijing is searching for a new comfort zone for the yuan's value.
A research note published by China International Capital Corporation on Thursday said the near-term ceiling for the yuan exchange rate is 6.5 per US dollar while the low end is 7 per US dollar.
China's central bank on Thursday set the yuan midpoint at 6.6556 per US dollar, the strongest guidance rate since July 2018. The setting, however, was weaker than the 6.6502 per US dollar in night trading, showing Beijing's reluctance to allow one-way appreciation, which in theory could hurt the country's exports.
Earlier this month, the PBOC removed the 20 per cent reserve requirement ratio for dollar purchases in the derivatives market to keep the yuan in check and encourage controlled outflows through its qualified domestic institutional investor scheme, indicating the central bank is growing concerned with the pace of appreciation.
A memo from a seminar of Chinese financial officials, government researchers and economists published by China Wealth Management 50 Forum this week showed there is shared concern about the currency's surge.
"The yuan could face consistent pressure for appreciation in the near future," Chen Daofu, deputy head of the Development Research Center's finance research institute, an advisory body to the State Council, was quoted as saying.
"However, given the global turbulence, it is inappropriate to judge it as a trend."
Guan Tao, chief economist of BOC Securities and a former official of the State Administration of Foreign Exchange, told the seminar that the current exchange rate level is approaching a balanced level, but China must stay alert to the possibility of overshooting.
Sheng Songcheng, a former statistician with the central bank, said the government should keep a close eye on short-term fund inflows and intervene if necessary.
"We don't need to pursue clean floating," he said. "In fact, many developed countries also intervene in the foreign exchange market when necessary."