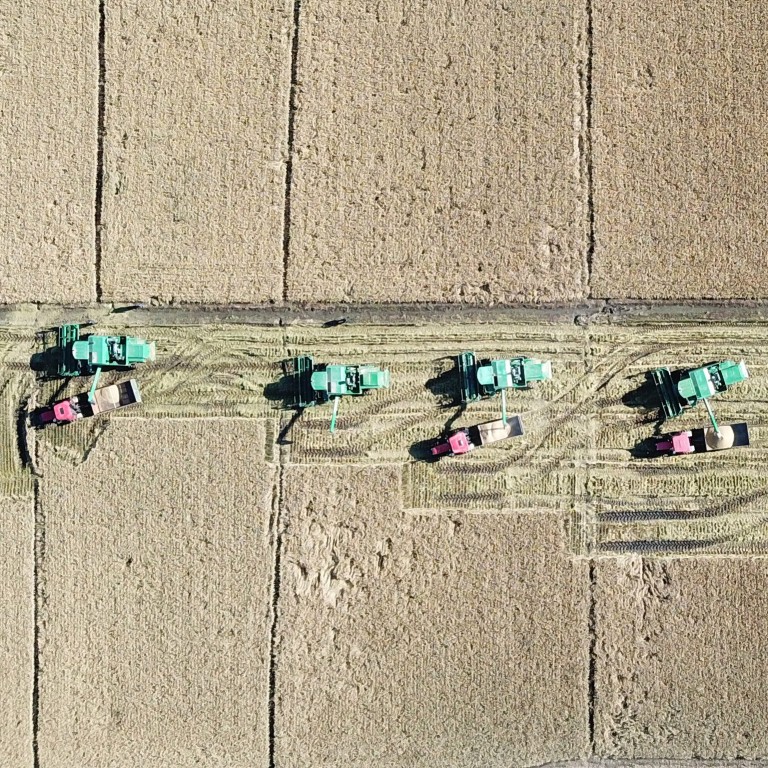 China's rice prices rising 'several times a day', but a bountiful northern harvest may change that
All varieties of rice said to be 'severely affected', with weaker harvests in Jiangxi, Hunan and Hubei provinces
Some farmers say their income is lower this year, despite the sharp rise in prices, after natural disasters hit yields
China's grain traders and processing plants are suffering from a shortage of newly harvested rice as severe weather and the coronavirus pandemic have taken a hefty toll on south-central provinces, pushing up wholesale prices – a trend that is expected to last at least through the end of the year.
However, the central government is guaranteeing that the rice harvest in northern provinces will be one of the best in history – large enough to prevent a sharp rise in rice prices at the consumer level ahead of the Lunar New Year holiday that starts on February 12.
For the Chinese in south and central China, rice is a staple food, and its price is closely watched by a large share of consumers.
The price that grain traders pay farmers, and the price of the grain after it leaves processing plants, normally drop every October during the autumn harvest, but the trend has reversed this year due to weaker harvests in Jiangxi, Hunan and Hubei – China's major rice-producing provinces.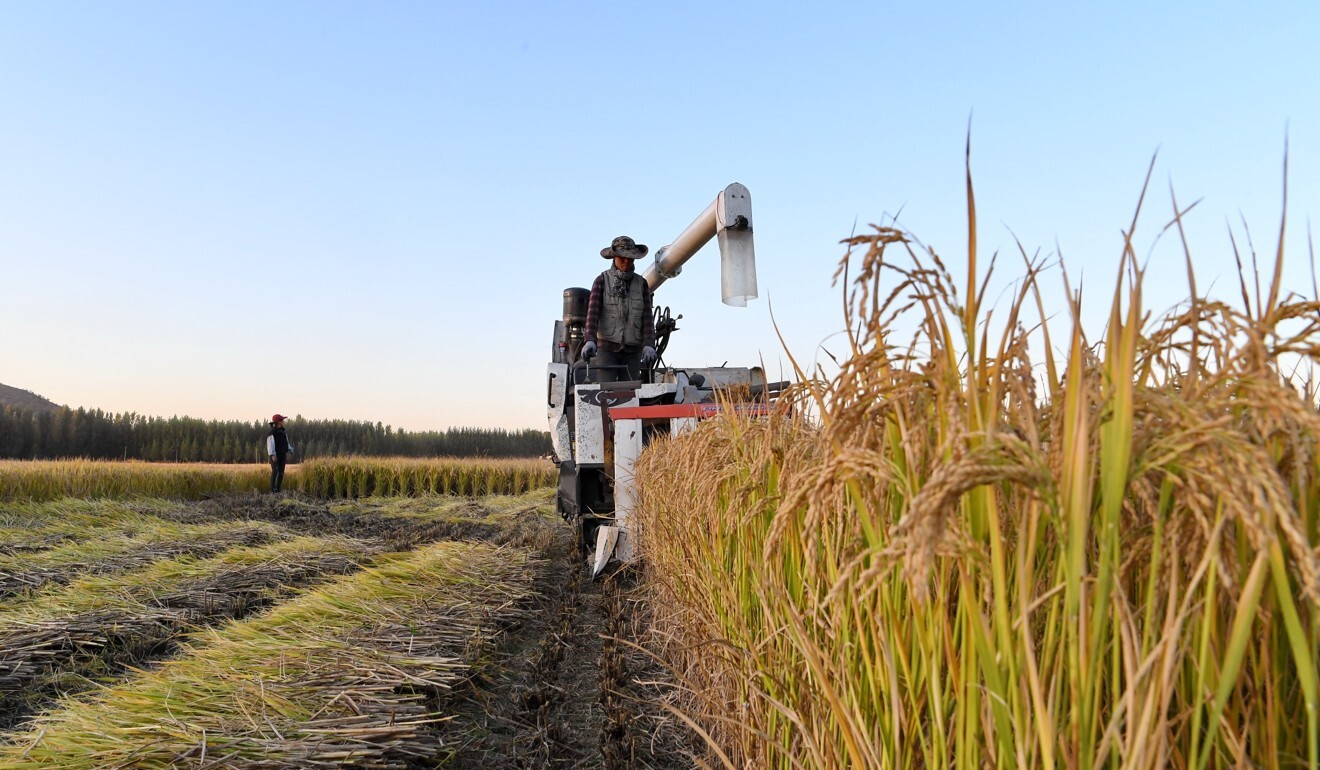 "For example, the purchasing price of rice at the paddy was about between 120 and 145 yuan (US$18 and US$21.75) per 50kg (110 pounds) last year, and now it is priced at between 140 and 180 yuan," said Chen Yun, who runs a 670,000-square-metre (7.2 million sq ft) rice farm in Jiangxi province.
"It will continue to rise in the coming weeks, until at least the end of this year."
And Zhou Yin, who runs a rice-processing plant in Hunan province, said all varieties of rice have been "severely affected", with overall output down by 30 per cent compared with previous years due to the impact from the coronavirus and flooding earlier this year.
"Several major grain-producing areas across the country suffered heavy rainfall for two consecutive months before the harvest season," she said.
"The bad harvest caused farmers to sell reluctantly due to a shortage of raw grain. At present, rice-processing plants all over the country are accelerating their buying."
Those running rice-processing plants have come under great pressure from the rest of the food-supply chain, and some have had to raise prices several times in a single day.
02:03
Coronavirus could cause global food shortages by April as export curbs worsen supply chain problems
Coronavirus could cause global food shortages by April as export curbs worsen supply chain problems
In a statement that has spread widely online, the Hunan-based Wuzhou Rice Company told its buyers that "its [post-processing] factory price will change and be different for each truck from October 21, since this year's rice output has been reduced nationwide, and the price of rice has risen several times a day".
"Some farmers in our village have stockpiled their rice and are waiting for further price increases, even though 145 yuan per 50kg (US$21 per 110lbs) is already the highest price in the past five years," said a post on Weibo, China's equivalent to Twitter.
One farmer who posted a video on the short-video app Douyin said that the rice yield per single mu (0.0667 hectares, 0.165 acres) has dropped from 600kg (1,300lbs) last year to 500kg (1,102lbs)) this year. As a result, she said her income, and that of many rice farmers, is lower this year, despite the sharp rise in prices.
Industry insiders expect the price of rice to go down as a result of the large-scale harvesting of northern China's autumn grain crops, which occurs from late September to October.
"We have witnessed better growth of crops compared with last year, in spite of three typhoons hitting Heilongjiang province this autumn," said Wang Yanfeng, sales director of the Jinhe Agricultural and Rice Company.
China this year will produce more than 670 million tonnes of grains for the sixth consecutive year, Wei Baigang, head of the development and planning division of the Ministry of Agriculture and Rural Affairs, said at a news briefing in Beijing last week.