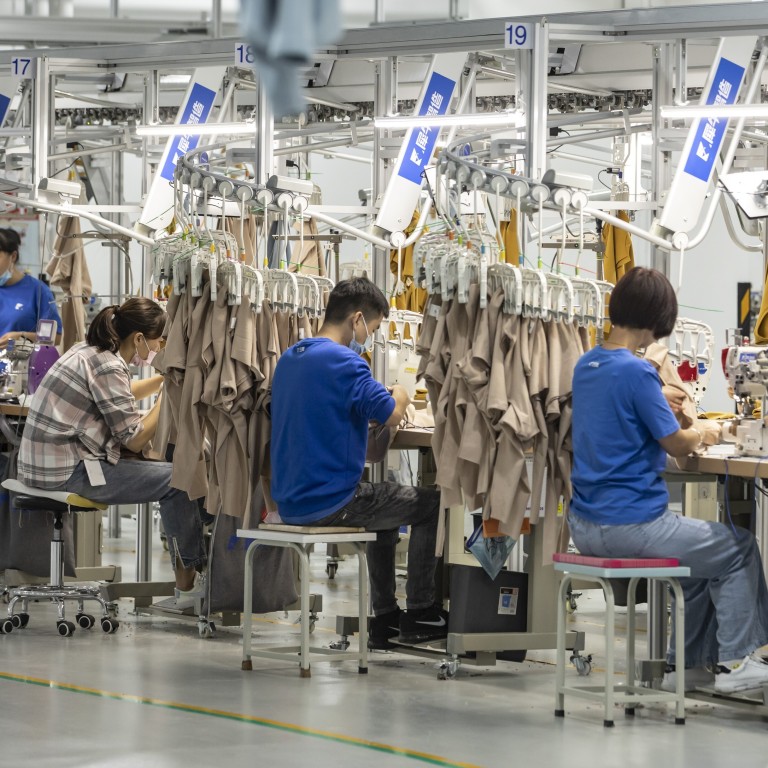 China GDP: Xi Jinping says 'completely possible' to double size of economy by 2035, despite foreign hostility
China can become a high-income country by 2025 and double size of economy by 2035, President Xi Jinping says
Xi also says the country can rely on its domestic market for growth as the world grows less friendly
President Xi Jinping has said it is "completely possible" for China to double the size of its economy, as well as per capita income, by 2035, painting a bright future for the nation despite an intensifying
rivalry with the United States
.
Former paramount Deng Xiaoping envisioned in the late 1980s China would quadruple its economic size in the first half of the 21st century to become "a mid-level advanced country" by about 2050.
But Xi, who introduced the 2035 milestone in 2017, is determined to reach the goal some 15 years earlier, even against a more hostile external environment.
His comments, part of a speech that was published by the official Xinhua news agency on Monday, also reflect confidence that China under his leadership can handle geopolitical headwinds and disruptions, such as a coronavirus outbreak, and is on the ascent as a global power, analysts said.
"Xi has grabbed the geopolitical and economic challenge by the horns, believing that this is the moment … to exploit American distraction and crisis," said George Magnus, a research associate at the China Centre of Oxford University. "He is going about it in a more adversarial and perhaps confident way than any of China's leaders from Deng onwards."
Details of Xi's comments were released following the completion of the Central Committee's fifth plenum last week, where China's top leaders discussed the 14th five-year plan for 2021-25 and a longer-term 2035 vision.
According to Xi, he led Premier Li Keqiang, Vice-Premier Han Zheng and China's ideology tsar Wang Huning in the recent drafting of the policy blueprint.
"After serious study and calculations, the drafting team finds that China has the hope and potential to maintain long-term stable development," Xi said. "It's completely possible for China to reach a high-income country standard at the end of the 14th five-year plan in 2025 and to double total economic size, or per capita income, by 2035."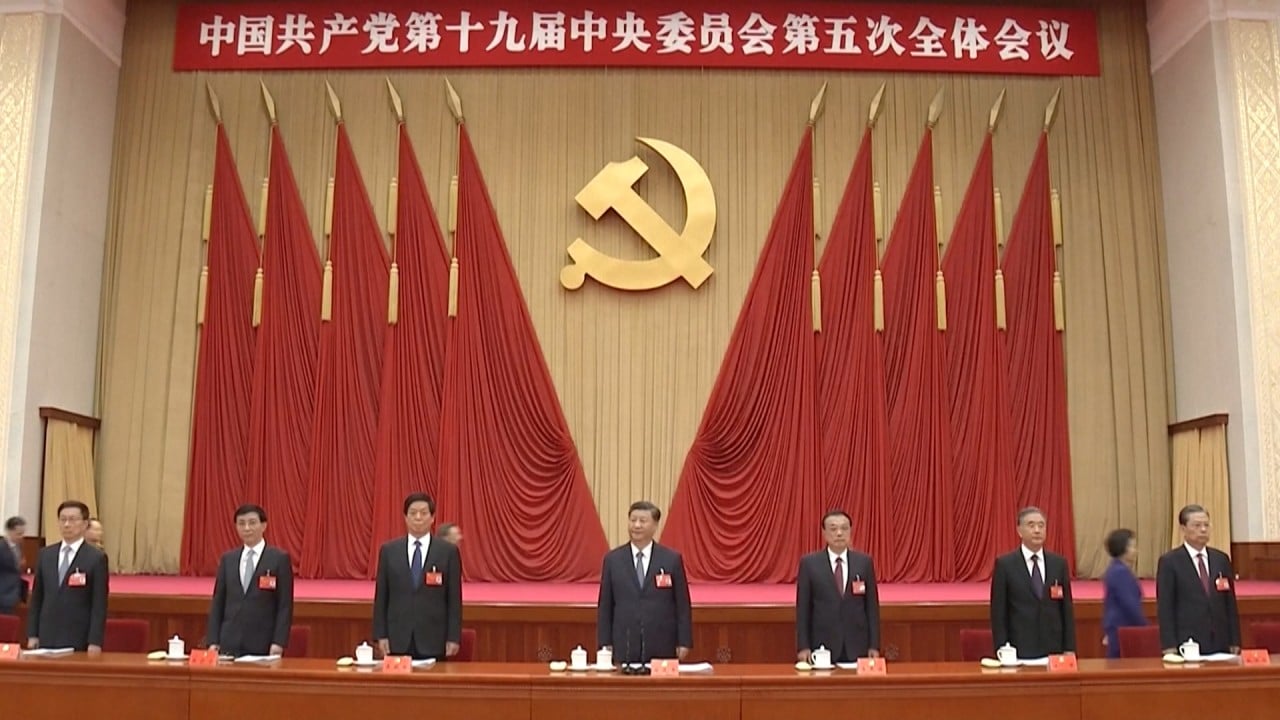 03:05
What happened at the Chinese Communist Party's major policy meeting, the fifth plenum?
What happened at the Chinese Communist Party's major policy meeting, the fifth plenum?
Xi said he did not include numerical targets in the plan so Chinese officials would focus on "quality and efficiency", instead of speed.
He added specific goals would be part of detailed government work plans, suggesting Beijing was not giving up its practice of setting annual gross domestic product (GDP)
growth targets
.
Ding Shuang, chief Greater China economist at Standard Chartered Bank in Hong Kong, said a GDP target still had value in guiding market expectations, even though it was losing importance as a hard objective that must be reached.
For China to double the size of its economy between 2020 and 2035, it will need average annual growth of 4.8 per cent in the next 15 years, according to Ding's estimates.
"It's not a very challenging target because it's roughly in line with the country's potential growth rate," he said.
Beijing's government academies and policy advisers are generally positive about China's growth prospects before 2035, believing by and large the growth rate will gradually decelerate to 5 per cent in the coming decades.
Gong Gang, a professor of political economics at Yunnan University of Finance and Economics, said China "can't grow at 8 per cent a year any more, but the growth curve will only flatten moderately".
One reason underlying the optimism is China's track record. According to Beijing's own figures, China's growth has only suffered modest blips during historically challenging periods, from the sanctions following the 1989 crackdown on the Tiananmen pro-democracy movement, the 1997 Asian financial crisis, the 2008 global financial crisis and recent coronavirus disruptions.
Despite talk of stagnating growth or even collapse, China's economy has proven remarkably robust. Per capita GDP was below India in 1990, but it was five times higher in 2019, according to the World Bank.
Xi said China could rely on its domestic market for growth as the world grew less friendly.
"China has a population of 1.4 billion with per capita GDP above US$10,000, and China is the world's largest and most promising consumer market with huge room for future growth," Xi said.
"Since China's reform and opening up, we've encountered many external risks and impacts, but eventually all dangers were solved. The trick is that we have got things done on our own and we've always put priority on development at home."
Andrew Batson, an analyst at consultancy Gavekal, said a dramatic reset in China-US relations and the coronavirus pandemic had increased Beijing's sense of "insecurity and risk".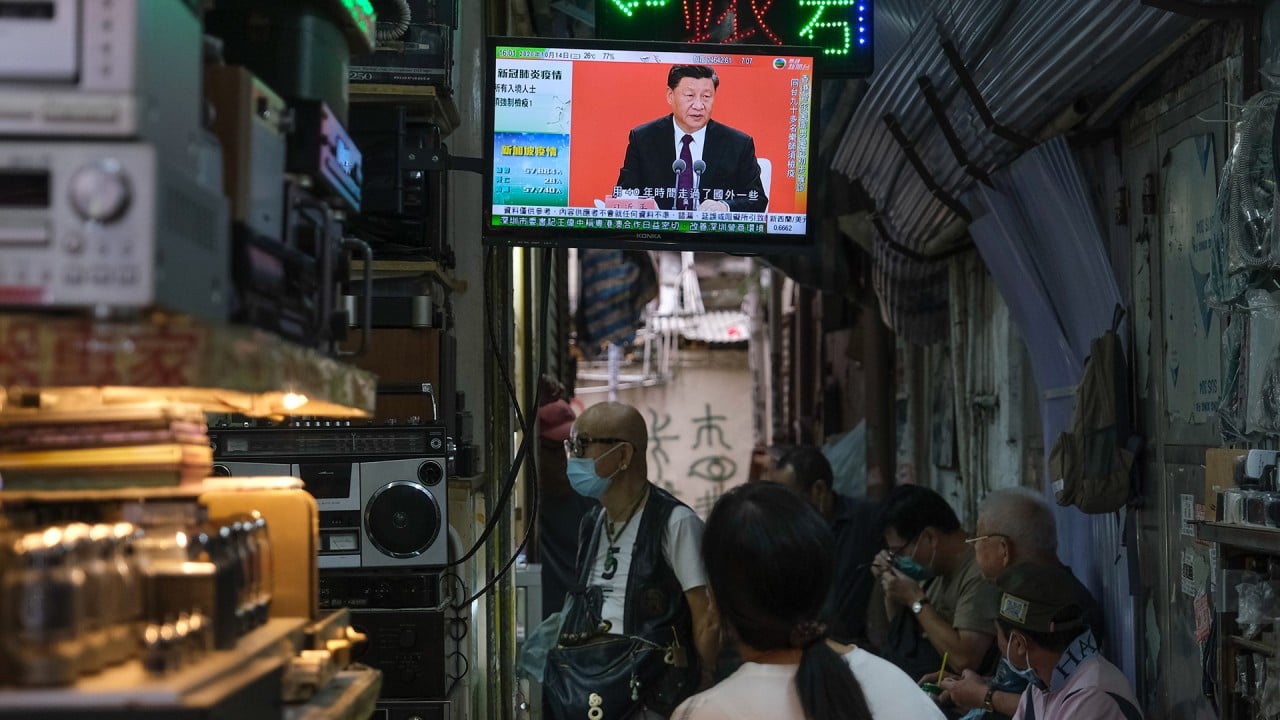 05:27
China must rely on its 'internal market for innovation', says sociology Prof Lau Siu Kai
China must rely on its 'internal market for innovation', says sociology Prof Lau Siu Kai
"The [Communist] Party looks to be preparing for an environment of challenging global competition," he wrote in a note recently.
At the same time, Xi is not advocating for an entirely inward-looking economy. Xi has used various platforms, including the annual
China International Import Expo
in Shanghai, to put a friendly face on for foreign investors, describing China as a power that supports multilateralism and trade.
As Washington pushes to decouple the Chinese and American economies, Beijing is redoubling efforts to woo Europe, Japan and South Korea. It is even rolling out red carpets for Wall Street capitalists.
But some analysts have argued China's previous growth performance does not mean future growth is guaranteed.
Headline GDP growth hovered between 6 to 7 per cent for five years until 2020, when the coronavirus outbreak hammered the economy and cut the forecast rate to
2 per cent for this year
.
Michael Pettis, a professor of finance at Peking University, said China's goal of doubling GDP is "theoretically possible", but there was a danger China would encounter the same problems as Japan in 1990s, when a debt-fuelled boom suddenly collapsed and the economy began stagnating as its population quickly aged.
Pettis said China's push for technological self-sufficiency in response to Washington's restrictions on American technology was "pretty questionable".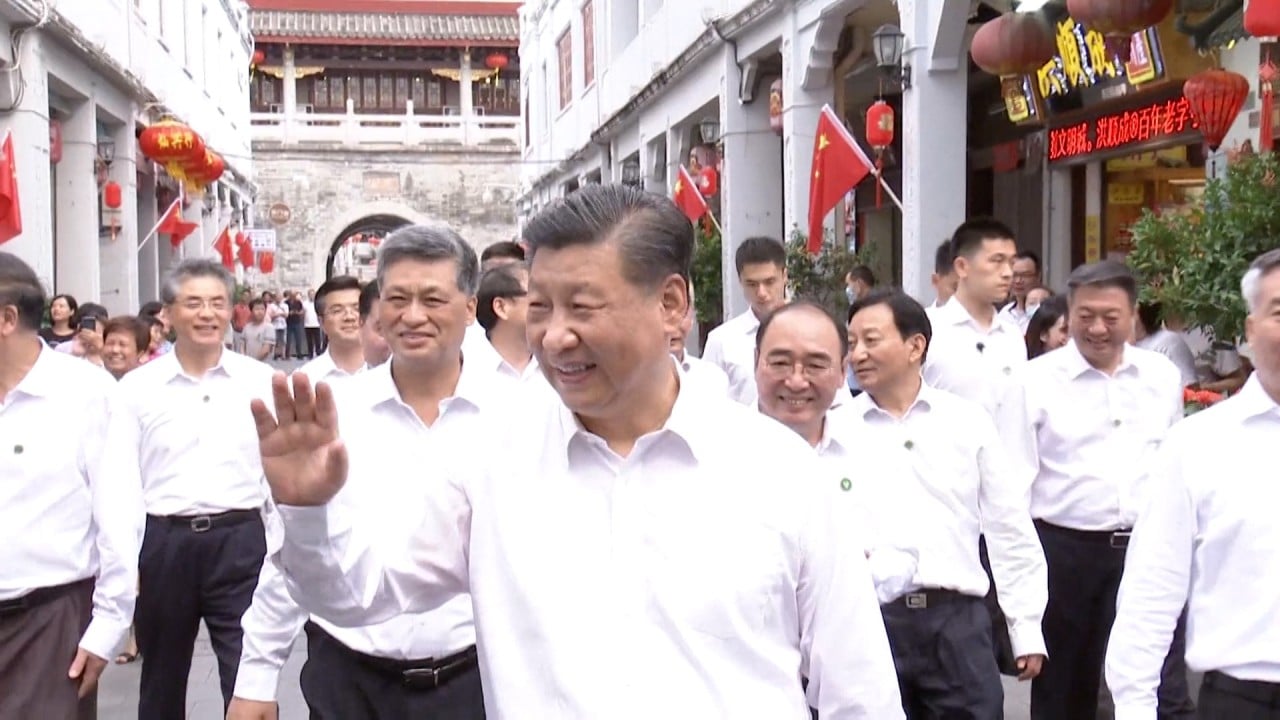 01:38
Xi starts tour of southern China to mark 40th anniversary of Shenzhen special economic zone
Xi starts tour of southern China to mark 40th anniversary of Shenzhen special economic zone
"The total percentage of Chinese working in the high tech sector is very small, so you are going to need a massive increase in the technological aspect of productivity," he said.
However, Xi is determined to ensure nothing hinders the advance of the "Chinese dream", a great rejuvenation of the nation that includes a larger economy and richer population.
Magnus, at Oxford University, said Xi was taking "a big gamble that hubris and miscalculation are not endemic in his emphasis on stability maintenance, control and external shows of strength".
"If he's wrong, the political and economic price could be very high," he said.
This article appeared in the South China Morning Post print edition as: Xi confident in doubling size of economy by 2035